Electric Ireland Dublin: Prices, Contact and More!

Though Electric Ireland Dublin offers the same services throughout the rest of the country, there are some prices and services that are specific to Dublin. As the capital city, if you're moving Dublin, it's worth knowing what Electric Ireland Dublin has to offer. Read out Electric Ireland Dublin guide to find out more!
---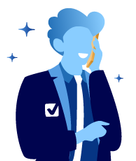 Looking to save money on your energy bills? Call us to find a better offer!
Look no further! Our energy advisers can help you find a better offer for your home.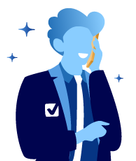 Save money on your energy bills with Selectra.
Selectra is currently closed. You can leave your phone number and get a free callback.
What Are Electricity and Gas Prices Like in Dublin?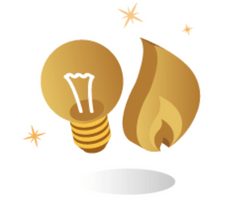 Dublin is classified as an urban area meaning that Dublin residents benefit from cheaper standing charges for both 24-hour meters and Nightsaver meter than residents in rural areas.
As well as saving on the standing charge, Electric Ireland customers in Dublin can also save even more money with the Electric Ireland Rewards schemes.
Standard Electric Ireland Electricity Unit Rates

| Meter Type | Day Unit Rate | Night Unit Rate |
| --- | --- | --- |
| 24 Hour | 43.27c/kWh | 43.27c/kWh |
| Day/Night | 46.23c/kWh | 22.80c/kWh |
| Night Saver | N/A | 22.80c/kWh |
| Compare Energy Prices | Call  (01) 913 1771  Ad  | Mon - Fri: 9 am - 6 pm |
Night Saver charges only apply if you have a separate Night Storage Heating meter. Last updated: November 2022
Electric Ireland Fixed Electricity Costs

| Meter Type | Standing Charge | PSO Levy | Total Fixed Costs |
| --- | --- | --- | --- |
| 24 Hour Urban | €302.92/year | €0.00/year | €302.92 |
| 24 Hour Rural | €380.46/year | €0.00/year | €380.46 |
| Day/Night Urban | €396.89/year | €0.00/year | €396.89 |
| Day/Night Rural | €483.71/year | €0.00/year | €483.71 |
| Night Saver | €15.31/year | €0.00/year | €15.31 |
Night Saver charges only apply if you have a separate Night Storage Heating meter. Last updated: November 2022
What is the standing charge? The standing charge is the cost you pay to your energy provider for having your property connected to the grid. It's to help pay for the infrastructure for the electricity and gas networks so you can have a continuous supply. The standing charge is added to every bill and is paid for daily by the customer.
How Does My Electric Ireland Dublin Bill Compare?
The average amount of annual electricity consumption for households in Ireland is calculated to be around 4,200 kWh and for gas consumption it's around 11,000 kWh. According to the latest statistics from the Central Statistics Office (CSO), Dublin accounted for 18% of Irish electricity consumption for 2021 and 44% of the gas consumption. In short, these are the highest consumption rates in Ireland.
According to another CSO report, the median consumption for electricity in County Dublin was 3,749 kWh in 2021 and the median consumption for gas was 10,215 kWh. Looking at the standard rates for Electric Ireland for 2022, an annual Dublin electricity and gas bill would be €3,696.94 meaning €308.08 a month. This of course is based on the median consumption and without any discount you might have with Electric Ireland and on a 24 hour urban meter.
How Can I Move to Electric Ireland Dublin?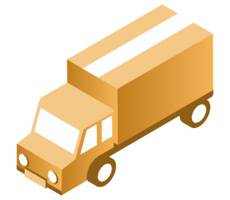 If you're moving to Dublin and to a new home, of the first things you'll need to do is organise a switch for your electricity and gas suppliers.
For rented and second-hand purchased properties, make sure you take a photo of the current meters reading and record the date you take the photo. You'll then be able to show how much electricity and gas you've used after you took over the property.
For properties that have not had electricity or gas meters installed, or that are not connected up, check out our handy guide on how to set up gas and electricity in a new build. To check if your new home has been connected to the electricity grid, try:
Switching on the lights
Connecting a device to a socket
Checking the main switch on your fuse board is switched on
Checking an electricity meter has been installed (usually located in a box close to the property walls or on them, under the stairs or in your hallway)
You will then need to choose a supplier. Electric Ireland is the default electricity supplier if you do not choose another supplier. Remember that you can choose whichever electricity and/or gas provider you wish. You may want to check out our comparison of the cheapest electricity and gas suppliers.
For a new gas connection, you'll have to follow a similar process, but with Gas Networks Ireland.
What if my gas supply is off? In some properties, you might need to turn the safety valve on to restore the gas supply to your new home. You'll find the safety valve is usually a handle located on the piping near your gas meter.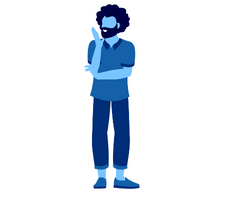 What If I Have Electric Ireland Dublin Supply Issues?
Sometimes you might find that you have your electricity or gas supply cut off. Normally this is down to scheduled maintenance and you will be warned beforehand. However, there are times where outages happen that are unplanned and it can be a frightening experience not knowing when you're going to get your electricity or gas back on. Fortunately, since Dublin is a big city, if you have power cut, lots of other people will be experiencing the same.
What If I Have an Electric Ireland Dublin Electricity Outage?
To find out whether the electricity grid is undergoing an outage in the Dublin area, check the ESB Networks Powercheck page. The Powercheck page shows both scheduled and unscheduled outages. Scheduled outages are usually due to network maintenance and customers are normally informed beforehand in writing. Unscheduled outages can be due to damage to the lines, or storms.
If there are no outages reported, it may be because of:
A new unreported outage in your area.
An electrical fault in your household.
You have fallen behind on bill payments.
If you suspect an unreported outage, call ESB Networks to report it. Before calling, check to see if your neighbours are experiencing similar issues, as otherwise, the problem may be at your house.
When should call an electrician? If you suspect the problem lies within your house, check that the electricity switch has not tripped in the fusebox. If it has tripped, you can simply switch it on again. If it hasn't tripped, try switching it off and unplugging all electrical appliances before switching it on again. If that doesn't do the trick, it may be time to call an electrician.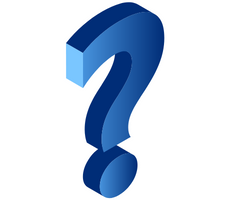 Can Electric Ireland Dublin Cut My Electricity Off?
If you suspect you may have been cut off because you fell behind on bill payments, know that Electric Ireland may have cut you off for this reason. There is a code of practice named the Energy Engage Code which directs energy suppliers to engage with customers first before resorting to cutting off energy sources.
Call Electric Ireland Dublin customer service as soon as possible to make an arrangement with Electric Ireland to get your supply reconnected. For future reference keep in mind that if you are having difficulty paying your energy bills, it's best to engage with your supplier, in this case, Electric Ireland, as soon as possible.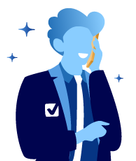 Looking to save money on your energy bills? Call us to find a better offer!
Look no further! Our energy advisers can help you find a better offer for your home.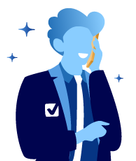 Save money on your energy bills with Selectra.
Selectra is currently closed. You can leave your phone number and get a free callback.
Can Electric Ireland Dublin Cut Off My Gas?
The gas network in Ireland is subject to fewer outages than the electricity network, mainly due to the fact that it is underground and as such is less likely to suffer damage. If there is no gas at your house (you may notice the boiler and other gas appliances are not working), it may be because:
There has been damage to gas lines in your area - sometimes caused by renovation or building work.
The gas safety lever has been turned to the off position.
You have fallen behind on bill payments.
If you have checked whether your nearest neighbours have gas or not, and suspect a gas network outage, contact Gas Networks Ireland. If your neighbour's gas supply has not been affected, the damage may be closer to your house, or the safety lever may have been turned off. In this case, you just need to turn the lever back to the on position.
If you have fallen behind on gas bill payments, then you may indeed have been cut off. At this point, it's best to contact Electric Ireland Dublin sooner rather than later, as they may suggest a payment plan or PAYG meter installation as a solution, rather than demand outright payment that you cannot afford.
Can I get a smart meter in Dublin? The process of installing the first 250,000 smart meters in Ireland is already underway in 2019, with a projected total of 2.3 million smart meters to be in place by 2021.

It appears that Dublin will have to wait a while to receive its first smart meters, as households in Cork and the midlands were the first to get them in the 2019 rollout. Electric Ireland customers already have a Smart PAYG option that they can opt into.

Check Out Our Smart Meter Guide!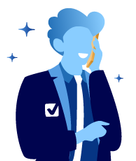 Could a smart meter help you save money on your gas and electricity bills?
Call one of our advisers to find out how much you could save.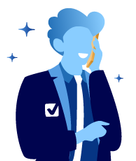 Save money on your energy bills with Selectra.
Selectra is currently closed. You can leave your phone number and get a free callback.
What Energy Schemes Are Offered in Dublin?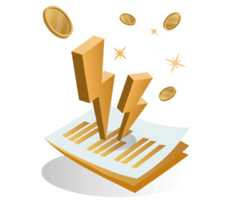 Electric Ireland has rolled out an Energy Efficiency Incentive Scheme which complements existing SEAI home grants by allocating extra credit to your Electric Ireland bill. The SEAI provides grants for upgrading insulation, boilers and heating controls, and if you use an Electric Ireland Energy Efficiency partner to carry out the upgrades, you can qualify for credit on your bills.
This should come as good news for any Dubliners who find themselves at risk of or experiencing, fuel poverty.
Find Out More About SEAI Grants!
What Is Fuel Poverty Like in Dublin?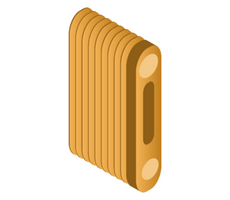 High energy bills, low income, and poor energy efficiency intersect to price people experiencing fuel poverty out of the energy market. Unable to afford to heat homes adequately in winter, fuel poverty can have a detrimental effect on the health of inhabitants in households experiencing it.
A growing number of the population in Dublin is also living in rented accommodation, and spiralling rental prices and increasing energy costs an ever-increasing amount of Dublin residents at risk of experiencing fuel poverty.
The carbon tax increased in the 2020 budget, and this will also have a negative effect on the ability of lower-income households to meet their energy needs. In the 2023 budget, the carbon tax will raise again but only for non-resident consumers until April 2024.
Read More About the Carbon Tax!
It is unfortunate that one of the often touted ways to better manage energy needs on a budget is by installing PAYG meters (to top up as needed rather than pay a monthly bill) when you consider that PAYG is also more expensive than regular 24-hour meter tariffs.
You will want to compare the three main providers with top-up plans in Dublin if you have a PAYG meter:
By working to improve the energy efficiency of a household through grants from the SEAI, residents can greatly reduce the risk of fuel poverty. However, upgrading the energy efficiency of a residence is the responsibility of the landlord, not the tenant.
You may also be able to get money through schemes such as the Free Electricity Allowance or the Fuel Allowance. These schemes provide weekly sums to be applied to your energy bills.
Who Are the Electric Ireland Energy Efficiency Partners?
All of the Energy Efficiency partners below carry out home heating upgrades nationwide.
| | |
| --- | --- |
| Company | Phone number |
| Churchfield Home Services | 1890 911 922 |
| DC Energy | 087 230 1714 |
| Kingspan Retrofit | 042 975 4262 |
| Kore | 049 4336998 |
| TLI Group | 066 713 5710 |
Which Electric Ireland Power Stations Are Near Dublin?
Electric Ireland's parent company ESB Networks owns and runs the Dublin Bay power plant. The power plant is located at the site of the old Ringsend oil plant. The site generates 410 MW of electricity through combustion gas turbine technology. Gas is the main fuel for the plant, with distillate used as a backup fuel.
What is distillate? Distillate is anything distilled from another source. Distillate fuel tends to be a petroleum fraction distilled from crude petroleum.
The site for the Dublin Bay power plant also hosts the famous Poolbeg Stacks. Although the Poolbeg station has now been decommissioned, the twin chimneys have become a familiar and well-loved part of the Dublin landscape and will be capped and maintained by ESB for aesthetic purposes.
How Do I Contact Electric Ireland Dublin?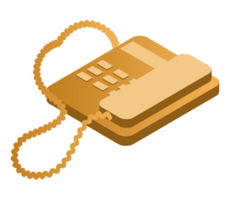 The only official Dublin address for Electric Ireland is for its head office in Santry, which mainly appears to deal with business customer queries. For more general enquiries you can call 0800 056 9914 (business), 1850 372 372 (general) or email [email protected]
If you wish to contact Electric Ireland regarding non-business customer related matters, check out the full Electric Ireland contact directory on our Electric Ireland contact page.
Customers can also manage their energy accounts entirely online via their Electric Ireland online portal. For more information, head to our Electric Ireland login guide.
Head Office Address
Electric Ireland
Swift Square
Northwood
Santry
Dublin 9
Find out more about our offers from energy, broadband and waste collection providers!