Choosing the right waste management company for your home can be trickier than it sounds. Do they operate in your area? What are their packages? How can I be sure they are right for me? If you are considering Clean Ireland Recycling, then this short guide will help you to understand the fundamental details of their offer, along with how you can get in touch with them, and how others feel about their service.
Setting up your waste service? Give us a call!

Let our utilities expert help you get set up on a great deal for your bins!

Ad
Sorry, we're closed right now!

We're currently closed but please leave us your number and we'll give you a free callback as soon as we'open!

Ad
Who is Clean Ireland Recycling?
Clean Ireland Recycling, more commonly known as Clean Ireland, is a waste collection and management company operating within the Republic of Ireland. Founded in 1990, this company has grown in size to have over 80 members of staff covering the mid-west area.
In 2018 Clean Ireland was the winner of the PAKMAN awards; an award given to companies who are recognised as performing with excellent standards in relation to their service, products, interactions with the public, and care for the environment. A reassuring accolade for potential customers.
Clean Ireland Recycling operate within both the domestic and commercial markets with the primary goal of ensuring that waste is managed and recycled correctly while providing an excellent educational service to the public.
This is demonstrated in Clean Ireland's commitment to their "Let's Recycle" Initiative. This initiative was founded in Clare in 2018 and provides information on the benefits and importance of recycling to children as a supplement to their curriculum. This has so far been held in 67 schools, reaching over 2700 children, and hopefully helping them see the value of creating a greener future for us all.
What packages do they offer to domestic customers?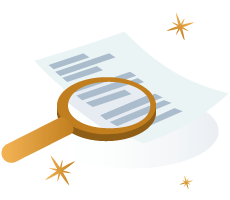 Clean Ireland Recycling options for the domestic setting are pretty simple to wrap your head around, as they offer only a single package. This package operates on a pay-by-weight basis and carries a monthly or six-monthly surcharge depending upon your preference.
A minimum payment of €30 is required to initiate this service, or a full discounted six-monthly payment of €144.82. This payment can be made using a wide range of facilities, including credit/debit card, direct debit, cheque/cash, PostPoint locations, their 24-hour automated payment line or at your local Clean Ireland office.
Although their package may not have the scope to be able to pick and choose the exact bin or bin size that you would prefer, their offering does include most of the recycling bins that you would require. As an added bonus, the recycling bin itself has a capacity of 360 Ltr, much larger than the standard recycling bin size. Here are the details of the available package:
| | |
| --- | --- |
| General Waste | 1x240 Ltr |
| Recycling | 1x360 Ltr |
| Food Waste | 1x25 Ltr + 1x7Ltr Kitchen Caddy |
| Glass | 1x55Ltr |
It is worth noting however that glass collection may not be available in all areas, though their coverage range for this is increasing. In the meanwhile, you can utilize recycling and amenity centres to responsibly dispose of your glass waste, or other recycling materials if you cannot wait for the fortnightly collection.
Clean Ireland also offers free clothing collection in partnership with the Brothers of Charity. To avail of this service, all you need to do is place your clothes in a clean plastic bag alongside your standard waste, and it will be collected before being sent to a charitable cause.
To get the cheapest package price, set up a Direct Debit with Clean Ireland and have your bills reduced by a further €10 per 6 month period.
What is pay-by-weight?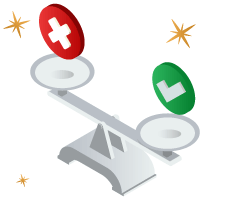 Designed for households who produce a lower volume of general waste and are efficient recyclers. These plans often feature a set service surcharge for the period of service, followed by a charge for every kg collected in each bin. Each bin may have a different value per kg, with the general waste tending to be higher due to it being of the heaviest usage, and to encourage responsible recycling.
This means that if you choose a pay-by-weight plan, you should try to be as efficient as possible about minimizing your waste outputs and using local recycling centres to reduce your overall waste weight.
What can they offer their commercial clients?
As with most waste collection companies in Ireland, Clean Ireland are happy to offer their services to both the domestic, and commercial markets. Their offering to their commercial clients mainly comes in the form of waste collection, recycling, equipment rental, and the provision of waste management advice.
Clean Ireland offers potential customers a free waste audit. This service is used to analyze the current manner of waste generation, identifying inefficiencies and suggesting ways to counter these, along with hopefully saving money. It is recommended to avail of this service before taking out a long-term contract to ensure that the plan you agree to is suitable for your business, and you are doing all you can to reduce costs.
Wheelie bins and skips
Clean Ireland offers skip rental and collection starting at €299 for smaller skips. If you are interested in larger-volume skips, it is recommended that you make contact with the company directly so that they can discuss the potential contents, and provide a quote according to the intended materials recoverability
In addition to this, if you don't quite need skip-scale disposal, Clean Ireland offers a range of wheelie bins for your recycling needs. Starting at a capacity of 140 Ltr and increasing to 1100 Ltr, these bins are the traditional go-to choice for businesses with a small to moderate amount of waste expenditure.
If you wish to increase the capacity of your bin even further, portable and static waste compression units of 8 m³ to 30 m³ can also be hired from Clean Ireland.
Skip bags
These are split into two size classifications and are available to both commercial and domestic clients. These bags are designed for use in general clear outs. Though the bags themselves are free to use, the collection is charged at the rates below. The collection via their truck-crane vehicles means that you can leave your bag in your garden as long as it is accessible from the road, and it will be securely collected on the specified date, saving having to drag it to the street yourself.
The "Big Ben Bags" are available at a discounted price of €125 for existing Clean Ireland recycling customers, and come in a size of 105x105x120 cm's in size
The "Bens Bigger Bag" starts at €199 for existing customers and is 100x180x120 cm's in size
Setting up your waste service? Give us a call!

Let our utilities expert help you get set up on a great deal for your bins!

Ad
Sorry, we're closed right now!

We're currently closed but please leave us your number and we'll give you a free callback as soon as we'open!

Ad
How can I get in touch with Clean Ireland?
Whether you wish to receive a quote, query your service, or close an account, it is important to be able to get in touch with your service provider with ease, and at a time that suits you. Thankfully Clean Ireland offers all of the standard methods of communication.
| Phone Number | Email | Social Media | Office Open Hours |
| --- | --- | --- | --- |
| 0 818 600 300 | [email protected] | Facebook/Twitter | Mon-Fri 9am-5pm |
In addition to these methods, Clean Ireland's website also features a contact form in many of its sections, enabling users to submit a query and receive either a phonecall or email response from a representative as soon as possible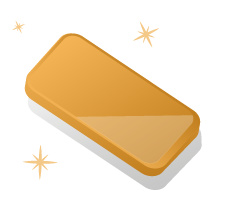 On the downside, Clean Ireland does not appear to have developed a mobile application as of yet, and also do not have live chat functionality on their website. This paired with being closed on evenings, weekends and bank holidays could be potentially limiting to those who require additional account management systems, or need to make contact through alternative systems and times.
How does Clean Ireland rate overall?
Clean Irelands offerings are minimal, but at the same time complete and efficient. They may primarily deal with waste collection and management without offering a huge amount of services outside of this scope, but if that is all you are looking for, then they fit the bill happily.
On Google, they have been awarded a current total score of 3.5/5 by 20 reviewers, with many citing the professional manner of the services that they have received, along with a few sporadic low marks, as is common on review platforms.
The services and products mentioned on this website may only represent a small selection of the options available to you. Selectra encourages you to carry out your own research and seek advice if necessary before making any decisions. We may receive commission from selected partner providers on sales of some products and/or services mentioned within this website. Our website is free to use, and the commission we receive does not affect our opinion or the information we provide.