Bin Companies Dublin: Your Options Explained

If you have just moved to Dublin or are on the hunt for what bin companies Dublin has to offer, then this simple guide is a great place to learn your options and get started. From what your choices are to package pricing and more.
---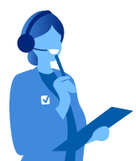 Sort out your home bills today.
Find out how much you could save with Selectra's help.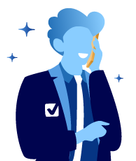 Save money on your home bills with Selectra.
Selectra is currently closed. You can leave your phone number and get a free callback.
How to find out which companies operate in Dublin
Unless you already know which waste collection companies operate in the Dublin area, then search engines are your friend here. Simply pop in "Bin companies Dublin" or similar, and you will find a range of results.
It is worth noting that not all results that pop up may be relevant, but most will contain useful information. You may find that suppliers appear who do not operate within the Dublin area, so if you find a supplier that interests you, make sure to check that they are happy to service your address before signing up, and most importantly before providing bank information.
Word of mouth is also a fantastic way to find out what your options are. Ask your local friends and neighbours about who they are with, and importantly how they find their services. This way you will definitely know who services the area and can find out from first-hand experience if they are a company that you should give your business to.
Local councils such as Dublin city council or the environment agency may also list which suppliers are active within their area, so be sure to check these sources also.
Bin companies Dublin - choices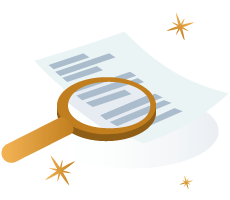 Across Ireland, there are a total of 19 domestic waste collection companies. While some of these only operate within a specific locale, several of them service large chunks of the country, such as those found in Dublin. The four largest bin companies Dublin has to offer are the household favourites of:
The same companies also offer their services to commercial customers.
How to make your choice of supplier
So we know our options, but how do we choose? Well, that really depends on what you need, and your budget. While all of these suppliers offer the same basic services, the ins and outs of package details, pricing, and quality may differ between them. When trying to choose the right service provider for your home, it is worth keeping these points in mind:
Which companies operate within my area?
What type of plan suites my needs: standard, pay by lift, or pay by weight?
What volume of waste do I output and what bin size should I choose?
Which supplier provides waste management options for my type of refuse?
Is the price suitable for me?
Is the company reputable, and do they have good reviews?
How easy is it to manage my account, and do they have an app?
You can certainly pick and choose which points are more important to you than others. For example, if you aren't too tech-savvy or just don't feel that online account management and apps are important for you, then that point can be scratched off, and maybe replaced with having a paper billing option.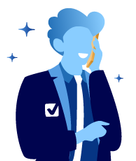 Compare the market and save on your home bills today.
Our expert advisors are here to help! Call now and find out how much you could save.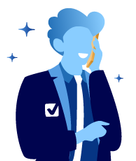 Compare the market and save money on your home bills with Selectra.
Selectra is currently closed. You can leave your phone number and get a free callback.
Average pricing per supplier of most basic standard plan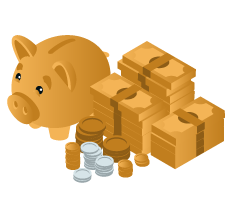 Now for the important bit… what will it cost me? Below is a sample of the cheapest and most basic packages that all four of the primary bin companies Dublin can offer you. It is important to remember that these packages may differ in content, service, and quality. These prices are based on the lowest available price plans found on their websites. As such some packages may not be appropriate for your needs, and your own research is recommended.
| Company | General Waste Limit | Monthly Price | Charge Per Kilo Extra |
| --- | --- | --- | --- |
| City Bin | 42 Kilo's Per Month | €19.90 | €0.30 |
| Thorntons Recycling | 25 Kilo's Per Month | €15.75 | €0.25 |
| Panda | 40 Kilo's Per Month | €39.00 | €0.17 |
| Greyhound Recycling | 32 Kilo's Per Month | €16.50 | €0.30 |
Panda's monthly pricing does appear to be slightly anomalous, however, they do not list their pricing on their website. This price was established by Money Guide Ireland using known Panda pricing base data.
You may be able to reduce your bills even more by signing up for an online account, choosing paperless billing, or paying for your year's service upfront.
Bin companies Dublin pros and cons
So, now we have an idea of who you can choose, and what their starting price-points are, let's have a look at a few of the common pros and cons of each waste disposal company. Primarily we are going to look at their accessibility, opening hours, and how the public rates them.
Supplier Name
App?
Opening Hours
Service Rating
Thorntons Recycling
Yes
Mon - Fri 8 am - 6 pm
4/5
City Bin
No
Mon - Fri 8.30 am - 6 pm
Sat/Bank 9 am - 1 pm
3.6/5
Panda
Yes
Mon - Fri 8.30 am - 5.30 pm
2.1/5
Greyhound Recycling
Yes
Mon - Fri 8 am - 8 pm
Sat/Bank 8 am - 3 pm
3.5/5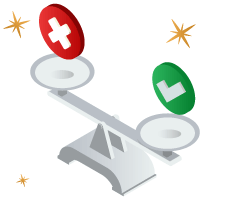 It is worth taking these with a pinch of salt however, for example, the absence of a phone app may not be an issue for some people, and online review sites do tend to be a medium for complaints rather than praise. If you are looking for the best bin companies Dublin can offer you however, these four do rank strongly across the board.
Primary phone number and email per supplier
Importantly, you want to be able to reach your supplier if ever you have a query. Each of these suppliers has a range of contact options, from traditional postal correspondence to live chats and online account management. The most common way that we seek to get in touch with our service provider is either by phone or email. Here are the contact details for the above companies.