Recycling Centres Ireland: How to Use and Find Yours

Recycling centres are a common facility spread throughout Ireland. Although we may have recycling bins at home, sometimes this isn't enough, and we need to lighten their load. This is where recycling centres come in.
What is a recycling centre?
Recycling centres are designed to offer additional options to those who are looking for further methods of waste disposal or recycling. These sites accept a good variety of materials destined to be recycled. From the more common paper, glass and plastic, to the more complex batteries, textiles and sometimes white goods.
These facilities are usually free to use, however, if you are looking to dispose of unusually sizeable items or a large volume of waste, it may be more appropriate to seek an alternate disposal method, as recycling centres may impose a charge in these cases.
Recycling centres are open for set hours throughout the day and have staff on hand to advise you on which recycling bins you can use for the materials you have brought, and they occasionally offer additional services such as the sale of recycling bins.
Recycling centres, amenity centres, WEEE, dumps and bring banks
Enough to boggle the mind when you just want to get rid of some waste. It is important though to have an idea about what items can be accepted at which locations so that you don't make an unnecessary journey, and keep things as cheap as possible.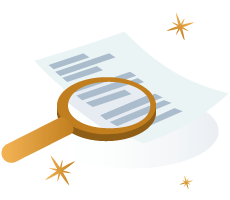 Disposal sites may also differ in what items they accept, even if they are within the same waste disposal facility category. For example, you may be able to dispose of a washing machine at one recycling centre, but a different recycling centre may not have the space or capacity to handle this request. Always check with the individual sites before making the journey for unusual items to make sure that they are happy to accept them.
Let's break down each type of disposal centre in brief.
Bring Banks
These are small unstaffed collection points for very limited recyclable materials, typically cans, glass bottles, and unwanted clothes. Often dotted around towns, cities and larger carparks, these facilities are free and simple to use.
Recycling Centres
A step up from bring banks, and accepting a wider variety of recycling materials. Operating over set open hours and also staffed, these centres tend to accept a smaller variety of items than the amenity centres and have limited capacity to handle large items such as Christmas trees or sofas.
Civic Amenity Centres
Civic amenity sites fulfil a similar role to recycling centres but can accept a much wider variety of waste, such as waste oil, cardboard, plastic, DIY waste, bulky items like white goods and more. In addition to this, civic amenity centres are often able to handle hazardous waste such as household cleaning substances, adhesives, weedkiller and fertiliser.
WEEE Centres (Waste from electrical and electronic equipment)
WEEE centres specialize in the processing and recycling of items with electrical components. It is especially important to use these facilities for your old electronics, as many of them contain materials or substances that can be highly damaging to the environment if not disposed of correctly. A few examples of products accepted at these sites include:
Batteries
Fridges, freezers and white goods
Electronic tools such as drills
Lighting equipment such as fluorescent lamps
Landfill
Although modern landfills must take precautions to avoid causing environmental damage via chemicals entering the earth, vermin infestations, and odour problems, it should still be viewed as a last resort for your waste disposal needs. It is advisable to thoroughly research your disposal options to make sure that your waste can be recycled and reused rather than stored within the ground. Additionally, landfill sites sometimes charge an admittance fee.
What can I bring to a recycling centre?
Let's have a look into what you specifically can and cannot bring to a recycling centre. As always, please bear in mind that the capabilities between different recycling centres can differ, so if you are uncertain about if your specific items can be handled, make sure to contact the centre in advance.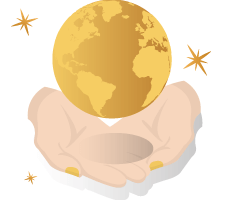 It is also worth noting that all products brought to a recycling centre must be clean, and safe to handle. For example, if the items are covered in food, chemical residue, or otherwise cause a potential health hazard if handled by yourself or the site staff, these may be rejected.
Without further ado, here is a shortlist of what items are commonly permitted for disposal in recycling centres:
Glass bottles and jars – recycle lids/caps separately
Paper (newspapers, magazines, telephone books, office paper, junk mail, comics and light cardboard)
Plastic bottles, bottle tops, and drinks cartons (for milk, juice etc.)
Aluminium (soft drink and beer cans, tins, foil)
Textiles (clean clothes, bed linen, towels, coats and jackets)
White goods (washing machines, cookers, dryers, dishwashers, fridges)
Batteries
Now for a few examples of items that recycling centres are not permitted to handle:
Crystal glass, pyrex, television tubes, opal glass, (alcohol bottles with a large amount of foil glued to the bottle)
Porcelain, pottery, stones and tiles
Carpets and rugs, cushions or mattresses
Laminated or waxed papers like paper cups
If you find that you have an item that is not listed in either of those sections, or you need to dispose of an item that your recycling centre will not permit, then your next step is to look at civic amenity centres.
So, why should you use one when you already have recycling bins at home?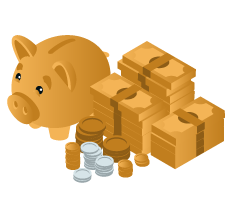 Good question. Most domestic waste collection plans are weight-restricted in some way or another. This may be in the form of a maximum annual weight collection limit, charges per kg of waste collected, or a flat charge per waste pickup. If we start putting an inefficient volume of waste in our recycling bins or fail to keep an eye on our annual limits, this can very easily result in additional or penalty charges.
These charges would usually come in the form of a fine for each kg of waste collected at the end of the year. If you don't have a plan that is based on the maximum waste collection, you will still pay a higher amount by requiring additional pickups, or by having heavier bins.
This is where recycling centres and other forms of waste disposal come in. If you know that you are creating a high volume of waste, or are close to your collection limit, then a trip to the recycling centre to responsibly dispose of your excess recycling is a very easy step to save a few euros.
How to find your recycling centre
To ease the search process, we have created complete and comprehensive guides about Dublin Recycling Centres as well as Cork City Recycling options.
Details of your local waste disposal facilities can be found by contacting your local authority, or by checking their website. The waste section is usually a subcategory within the environmental department, or alternately you may be able to search for recycling centres by typing the term into the search bar.
Additionally, some household waste collection companies such as Bord na Mona and Thorntons Recycling run their own waste disposal centres, so it may also be worth checking on your service providers website to see if they have a location nearby.