Bord Gáis Business Energy: Offers, Prices, and Contacts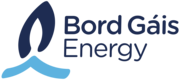 ---
Picking the right business energy company can be complicated. Wading through different bespoke quotes isn't easy, but fortunately there are a lot of options in Ireland available. Bord Gáis Business can provide you with great prices for your business gas as well as your business electricity. In our Bord Gáis Business guide, we'll walk you through their tariffs and prices.
What Is Bord Gáis Business Energy?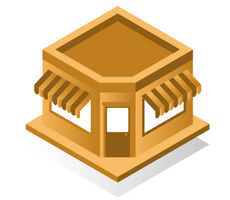 Bord Gáis is one of Ireland's biggest energy suppliers providing gas and electricity for over 700,000 customers nationwide. Bord Gáis is also a major business energy supplier, and offers a wide range of business energy solutions for all sorts of different companies, from startups to larger industries.
Who Is Bord Gáis Business For?
Bord Gáis Business supplies a range of different business customers and caters their business tariffs according to the type of business you run. Bord Gáis Business has customers ranging from small businesses all the way to larger companies, offering each their own packages.
Small Businesses
Small businesses can benefit from the range of Bord Gáis Business tariffs such as their fully fixed, fixed and variable rates to make sure they're able to manage their costs in the best way for them. You're also provided with a Bord Gáis online account to manage your energy with Bord Gáis Business.
Medium Businesses
For medium businesses, Bord Gáis Business offers bi-monthly billing and quarter-hourly readings for more energy intensive industries, as well as having much more flexibility over your business gas prices.
Larger Businesses
Since it's one of the larger providers, Bord Gáis Business also supplies larger industries. Since these types of businesses have much more complex needs, Bord Gáis Business makes sure to provide them with all the necessary tools and resources to help them best monitor their electricity and gas usage.
What Does Bord Gáis Business Energy Offer?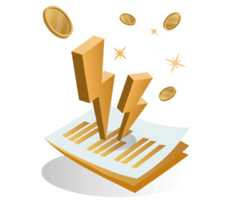 Bord Gáis Business has a wide variety of offers with their business gas and electricity tariffs, and any industry will find their needs catered to. Bord Gáis Business also offers long term experience with their business gas tariffs, having been in the gas industry the longest out of all other suppliers.
What's Included with Bord Gáis Business Energy?
Bord Gáis Business has different solutions that can help different business types save money and get the best out of their electricity and gas prices. Here are some of the main features of what Bord Gáis Business has to offer:
Variable Tariffs
With a variable tariff, your rates can go up and down according to the wholesale market rate for electricity and gas. This means that you can leave your contract at any time and allows you to benefit from drops in the market that you wouldn't get with a fixed contract.
Fixed Tariffs
Bord Gáis Business gives you the ability to fix part of your energy bill for up to 24 months to avoid having too much uncertainty over what you're paying month to month. Your non-energy costs are the only ones that remain variable so you can always keep up with your usage.
Fully Fixed Tariffs
Fully fixed tariffs allow you to fix your entire electricity and gas contract with Bord Gáis Business for up to 15 months. This is perfect for avoiding any sort of surprises from month to month when it comes to your energy bills. It might be a bit more costly at the start, but at least you'll have certainty over your bills if you're just starting up.
Quarter-Hourly
If you're in an energy intensive industry, you will usually need to review your electricity usage more often than once a month. Bord Gáis Business offers a quarter-hourly meter reading so you know what you've used every 15 minutes to make it much easier to track your costs.
Fuel Variation Tariff
For your Bord Gáis Business gas tariff, you're able to have a short window each month to fix fluctuating gas prices for 12 months if you want to. You're also able to keep them at a standard variable rate if you're unable to check your rates every month.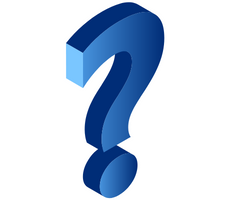 How Much Does Bord Gáis Business Energy Cost?
Working out and comparing electricity prices for your Bord Gáis Business tariffs is often difficult since business energy contracts are almost always bespoke. Since businesses vary a lot, the energy you need might be different accordingly, and your usage might be more intense at different times of the day.
Why are bespoke quotes used with business energy? The reason why bespoke quotes are used is because different businesses have different energy needs. For instance, a hairdresser will need a constant supply of electricity during the day, whereas a restaurant is likely to be more intensive during the evening.
What Factors Does Bord Gáis Business Consider in Quotes?
When it comes to Bord Gáis Business quotes, they take into account various factors that play a role in their calculations. This implies that even during a contract, changes such as tax adjustments and other levies may impact your company's energy bill.
Wholesale Market Costs
If you opt for a variable business tariff, your monthly payments will fluctuate based on the wholesale energy prices. This means that you might pay less than those on fixed tariffs when prices drop, but you could end up paying more if prices skyrocket. Conversely, a fixed price tariff guarantees consistent rates throughout your contract.
Network Charges
It's common to incur network charges, which encompass the costs associated with connecting your business to the grid, presented as a standing charge. Given Bord Gáis Business's close collaboration with ESB networks, these standing charges might be more cost-effective compared to other providers.
Taxes
It's essential to consider taxes and levies on your business energy. The current business VAT rate stands at 9%, and you should remain mindful of additional expenses such as the PSO Levy and carbon tax, which can impact your business energy bill.
Bord Gáis Business offers fully fixed, fixed, or variable, providing flexibility in choosing the price structure for your energy rates. Whether you prefer monthly variations or a completely fixed arrangement, they have options to suit your needs.
How Do I Contact Bord Gáis Business Energy?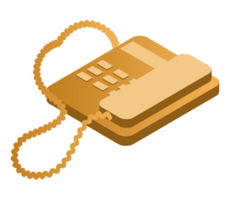 Sometimes, you'll need to get in contact with Bord Gáis Business in order to sort out your bills or if you have an issue. Bord Gáis Business does offer a number of ways in which you can get in touch with them if you need to sort out your business energy problems.
What Is the Bord Gáis Business Contact Number?
Bord Gáis Business has a couple of contact numbers you can use to get in touch with them. The number you'll want will depend on whether you're already a Bord Gáis Business customer or not:
| Contact | Number | Opening Hours |
| --- | --- | --- |
| Sales | 01 611 01 33 | 8:30am-6:30pm Mon - Fri |
| Automated Bill Service | 01 611 01 75 | 9am - 5.30pm Mon - Fri |
| Customer Service | 01 611 01 33 | 8:30am-6:30pm Mon - Fri |
Find out more about our offers from energy, broadband and waste collection providers!