Mortgages in Ireland have been a hot topic with the recent interest rate hikes. What type of mortgage is right for you? How much can you borrow and how can you find the best mortgage in Ireland? We answer all of these questions and more in our comprehensive guide to mortgages.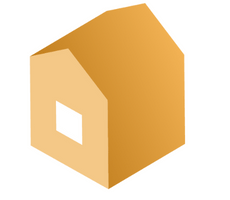 What Is a Mortgage?
A mortgage in Ireland is any long-term loan you take to finance a purchase. The vast majority of mortgages are to buy a home, whether you are a first-time buyer, moving, self-build, or are renting to buy. You can also place your home as a guarantee to obtain a loan for other items. This is sometimes referred to as topping-up a mortgage.
What Types of Mortgages Are There in Ireland?
With so many financial institutions offering all sorts of enticing mortgages, it can be difficult to know which one is right for you.
We list here the main types of mortgages and features below:
Deferred Start Mortgage
This way of financing your mortgage in Ireland is appealing as it allows new homeowners to delay their first repayments. Sometimes, banks will even allow you to delay the first payments by several months. This can be very useful as it allows you to use the money you would pay back on a mortgage towards other moving-in expenses like furniture, decorations, or even minor renovations. The drawback is that you will still be accumulating interest on the loan for those unpaid months and this will increase your total costs in the long run.


Offset Mortgage
Not a very common way to finance a mortgage in Ireland and very few institutions offer this. This mortgage is attached to your bank account, the more funds available in your account, the fewer interest rates you pay. It can be a quicker way to pay off your home mortgage but, may come with more bank fees depending on the account you have, be sure to inquire about these before agreeing to this type of loan.


Annuity Mortgage
One of the more popular types of mortgage in Ireland, usually your monthly payments will be higher at the start as you are paying interest on the total amount of the loan. As the years progress, your monthly payments gradually decrease as the balance of the mortgage decreases.


Interest-only Mortgage
As the name suggests, with this type of mortgage you only pay interest on the loan and none of the financed amount back. It is appealing as the monthly amounts are much lower but come at a much higher risk. For one, you need to pay back the full amount of the mortgage at the end of its term or 20 years. Should the value of your home decrease, this can be a very big financial burden.


Government-Insured Mortgage
Mainly aimed at people with a personal pension plan or a Personal Retirement Savings Account (PRSA). With this kind of mortgage, you only need to pay the interest on the loan until you retire. At this point, your pension will be used to pay off the loan. Most institutions will only provide these if they are certain your pension amount will be high enough to cover both your living expenses and the mortgage payments. You can also obtain a mortgage with an endowment policy, the process is the same as with the pension plan mortgage.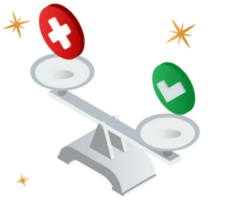 What's the Difference Between Fixed and Variable Mortgages?
Within each of these kinds of mortgages, you will be able to choose between a fixed mortgage rate or a variable mortgage rate.
Fixed-Rate Mortgage
As the name suggests, a fixed-rate mortgage will see your interest unchanged for the duration of the loan. These generally come with a higher price tag when it comes to putting down a deposit.
Variable-Rate Mortgage
Interest rates on a variable-rate mortgage will go up and down, mirroring the market. These can much more risk but you can benefit from lower payments if interest rates go down.
Which of the two mortgage rate types is right for you really boils down to your risk tolerance levels. A loan with a variable mortgage rate can be lower at times but comes with the gamble that it may increase at any time. Financing your home with a fixed mortgage rate takes the guessing game away, you may be paying a little more, but have the peace of mind of knowing exactly what your monthly payments will be.
Other mortgage help With the difficulties of finding an affordable home in Ireland nowadays, one can look into the various schemes available from the Government to help buy a home.
How Do I Get a Mortgage in Ireland?
There are different ways to obtain a mortgage in Ireland, you can approach a financial institution directly or you can go through a mortgage broker. We examine both options in further detail below.
Which Bank Has the Best Mortgage Interest Rates in Ireland?
Asking your financial institution for a mortgage may be the most straightforward way to obtain financial advice for the purchase of your home, but it does come with its challenges. For instance, which institution has the best mortgage rates in Ireland?
We break down the latest mortgage interest rates from some of the larger institutions in the table below.
Latest Mortgage Interest Rates in Ireland

| Financial Institution | Variable-Rate Mortgage | Fixed-Rate Mortgage |
| --- | --- | --- |
| AIB Mortgage Rates | 3.30% | 4.55% |
| Avant Mortgage Rates | N/A | 4.10% |
| BOI Mortgage Rates | 4.50% | 4.50% |
| EBS Mortgage Rates | 3.7% | 2.75% |
| KBC Mortgage Rates | 3.3% | 3.2% |
Last Updated: 04/08/2023
*Fixed-rate mortgage interest rates based on €180,000 loan over 10 years.
Mortgage Rates Offered It's important to note that, depending on your personal circumstances, the mortgage rate offered by your financial institution may vary from the published rates. If you are deemed higher risk, you may be approved but at a higher interest rate or may be asked to provide a guarantor for the mortgage.
What Documentation Do I Have to Present to Get a Mortgage?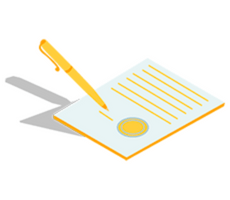 You will be asked to present a lot of information about yourself and your personal finances in order to be approved for a mortgage. The exact requirements will vary depending on your institution and your circumstances. In general, you will want to come prepared with the following details:
Identification proof
Proof of your current address
Your Personal Public Service Number (PPSN)
Details of your current account and loans from the past 12 months
Prove your income
What is valid proof of address? Often a copy of a or multiple utility bills like your electricity and gas, broadband, or bin collection is a valid proof of your residence. Bills shown will need to be in the mortgage applicant's name with the full address displayed.
What Are the Interest Rates With a Mortgage Broker in Ireland?
If you cannot be bothered to approach all the different banks and listen to their marketing spiel, then a mortgage broker may be right for you.
Hiring a mortgage broker in Ireland takes away all the guesswork in finding the best mortgage rates. They will do all the grunt work for you and can offer useful advice in determining which type of mortgage may be right for your situation.
How Do I Choose a Mortgage Broker?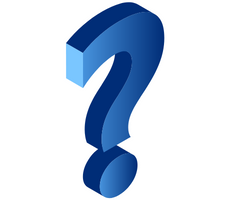 Just like selecting the right mortgage for your home, should you decide to use the services of a mortgage broker, you will want to ensure that you select the right one.
Here are some quick tips on how to find the right mortgage broker for you:
Ensure the mortgage broker has access to the widest amount of deals.
Ask how the broker will get paid. Some charge a fee upfront while others receive a commission.
Make sure you deal with a licensed mortgage broker. You can verify the authenticity of their authorisation in the Central Bank of Ireland's Registers.
Avoid selecting the first broker you speak with, take the time to compare reviews and services.
What is a Mortgage Switcher? Nowadays, with fixed-mortgage rates being so low, people are taking advantage to switch their mortgages. A mortgage broker can be a great resource to help you through the process and lower your current monthly payments.
How Much Can I Borrow for a Mortgage?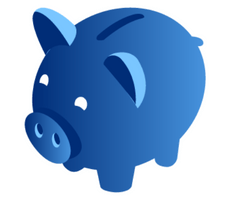 You have determined that you need to borrow to purchase your home, now comes the most important question of all, just how much can I borrow?
With so many variables involved in getting a mortgage, determining how much you can obtain is easiest done through a mortgage repayment calculator.
With this tool, you will be able to play around with the amounts to borrow, the length of the mortgage, and see how this affects your monthly payments. Keep playing with the numbers until you come to a monthly payment amount you know you can afford and will comfortably meet.
A general rule of thumb is to leave your monthly housing payments to a maximum of 30% of your monthly income. The remainder is to be used for food, utilities, transportation, and other regular household expenses.
As the future is always uncertain, it is best to prepare for the worst but hope for the best. Mortgage protection insurance is practically a must nowadays to protect you and your loved ones against unforeseen events that could impede you to make those monthly mortgage payments.
What Is a Buy-to-Let Mortgage in Ireland?
A buy-to-let mortgage in Ireland is typically reserved for landlords who are looking to rent a property to a future tenant.
The regulations for a buy-to-let mortgage are quite similar to a regular mortgage in Ireland with the following differences:
You already own a property, with or without a mortgage
You have a high enough credit score to afford such a risk in investment properties
You are under a certain age. Usually, you cannot be older than 70 or 75 years when the buy-to-let mortgage ends.
You earn at least €35,000 a year.
What are Buy-to-Let mortgage rates like? A buy-to-let mortgage in Ireland tends to have higher mortgage interest rates than your typical loan. Be sure you afford this high-risk investment before venturing into this type of contract.
Feel free to browse through our other guides for buying a newly built home, log cabins, or discover more on mortgages in Ireland in our tips below.