Cheapest Broadband Deals 2023: Offers & Saving Tips

Finding the cheapest broadband deals might not be fun, but doing so could save you hundreds of euros across the year. In this guide we will take a look at the cheapest broadband Ireland can offer, along with a few other great money-saving tips.
---
What is the Cheapest Broadband in Ireland?
We have brought to you the eight main broadband providers' best offers and compared the following key factors so you can easily choose the best plan according to your needs:
Price
Customer reviews
Installation Costs
These results are based on the cheapest broadband only (or closest available version of broadband-only) and can be filtered by Irish providers and Global multinational companies.
Cheapest Broadband Provider in Ireland
Best offers as of September 2022
It is worth noting that these deals may not be available in every region, and are subject to the type of connections available in your household. To find out exactly what is available for your home, head over to the service provider's website and input your details (full address, Eircode etc) in their search engine.
How can I find my Eircode?If you don't know your Eircode, simply input your full address into this free Eircode finder to discover the answer and easily verify the internet speeds available in the area.
What to Look for When Comparing Cheap Broadband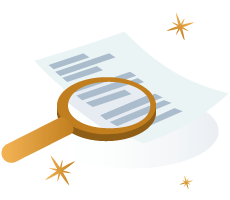 More than ever, we are feeling the squeeze on our finances. The cost of living crisis, covid and inflation have combined making getting by increasingly difficult for the public in general. Though in theory, we can do without home broadband, it has become almost essential for our day-to-day existence, be it for keeping in touch with friends, grocery shopping online, or working from home.
One of the first things that you need to decide on before setting out to compare broadband, is what your priorities are. Broadband can get a little complicated in terms of fixed-term offers, price and payment plans, fixed-line or wireless and a dozen other metrics, so here are a few things to think about before diving in:
What do you need broadband for?
If you are a casual browser who only uses the internet for social media or the odd bit of shopping, then lower speeds will suit you just fine. If you work from home or enjoy playing online games, you should aim for higher speeds.
What is your budget?
Broadband packages can add up, especially when you start bundling deals together. What do you actually use and need? Consider this, and look for deals without the unnecessary add-ons.
Are you happy with a long contract?
Some of the best broadband deals are for contracts of 24 months. The caveat, however, is that should you cancel early, you may be subject to steep early cancellation charges. That being said, monthly rolling, six-month, and yearly contracts can still be found at reasonable rates.
Additional costs
Many plans feature installation or activation fees, and have a discounted rate for the initial months but increase significantly midway through the contract. Additionally, some service providers such as Eir implement annual price increases. Be careful to read the small print so that you can budget in advance and are aware of these caveats.
Check out provider reviews
Though reviews are of course subjective, knowing how other people feel and what they have experienced with their service providers can be invaluable in helping you make your decision. Websites such as Trustpilot are a great tool in this respect, and you can also check out our broadband reviews page to learn more.
Does your service provider offer a rewards scheme?
Many providers now offer incentives to both attract, and retain clients. If you are going to pay for their service, you might as well get a few goodies back, right? Keep an eye out for schemes such as 3Plus or Sky VIP to see if you can get extra value for your package.
What services are available in your area?
We would all love to have superfast broadband, and although schemes such as NBI are helping to make that a reality, you may not yet have access to it. Consider if ADSL, mobile broadband, satellite broadband, SIRO or even dongles are your best choice.
Though this is by no means an exhaustive list, it does give you a few useful pointers as to what you should look for before diving into your search engine of choice.
Is It Better to Pay More for My Broadband?
While finding the cheapest internet can help your bank account greatly, by paying a lower price, you will typically also make sacrifices in other areas. A few examples of such pros and cons are:
Cheapest Broadband deals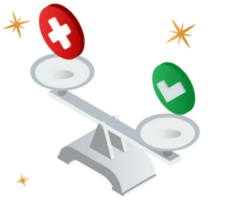 Low prices
Simplicity
Slower speeds
Limited management options
Middle-Higher priced broadband deals
Fast speeds
Greater options
Difficult to budget for
It may include unnecessary services
Ultimately, it depends on what you want. If you have minimal internet usage, then you can easily make do with a cheap broadband deal. If you work from home, stream shows or otherwise have a more intense level of usage, then you may need to splash your cash in order to get a broadband package to fulfil your needs.
To Bundle, or Not to Bundle?
That is the question... In terms of utility management and home entertainment, it is often easier to have all of your bills in one place, and for a single monthly amount. Not only does this make life simpler, but you can also make considerable savings by bundling items together, rather than paying for them through separate service providers.
Multiservice providers such as Sky, Eir, Three and many more can offer not only broadband deals, but TV, mobile, and landline packages, which when bundled together can decrease their total price by up to 40%. While of course the more items you take out, the higher your bill will be overall, if you can't do without a service, it is worth seeing if one service provider can package your services together.
Check out our guide to complete broadband bundles
Five Ways to Save On Your Broadband
Looking for ways to reduce your broadband bill even further? Take a read through these five points to help make your internet connection the cheapest broadband around.
Switch to Paperless Billing
Receiving your bills online rather than through the post is an easy way to save on paper-bill charges
Switch to Bill Pay
While bill pay may not be everybody's favourite method of payment, prices do tend to be more competitive, with a greater variety of options than PAYG.
Could Pre-Pay Work for You?
If you have extremely low usage or an irregular income, prepayment plans could be better for you. You may be required to top up at regular intervals to keep your account active, but these top-ups tend to be cheaper than a monthly bill (assuming you don't go over your contractual limits).
Remove Unused Services and Accounts
If you no longer use certain services or can afford to reduce the amount of data or speed you receive, get in touch with your service provider to discuss altering your broadband plan.
Change Provider
Offers change all the time. While you may be on the cheapest plan with your current provider, another provider may be able to do better.