Your Complete 2023 Guide to TV Licences in Ireland

Do you have a television set at home or a device that is capable of receiving a television signal? If so, you need to obtain a TV licence in Ireland to use it. Not having a valid licence can come with severe fines, so read on and discover everything you need to know about tv licences in Ireland.
Do I Need a TV Licence in Ireland?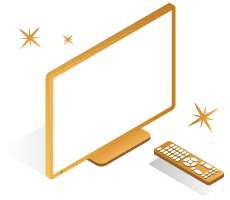 In Ireland, every home or business with a device capable of receiving a television signal must have a TV licence. Common means of receiving a television signal are:
Aerial signal
Cable
Satellite dish
You can have multiple televisions in the same household or office premise with just the one TV licence.
If you have a second home with televisions in both households, each of the separate households needs its own TV licence. Businesses with multiple locations will also need a separate TV licence for each premise.
If you live in a flat or apartment, each flat needs its own TV licence. This can apply to you even if it is the landlord who owns the television in your apartment.
Avoid a fine! You can be fined up to €1,000 (or €2,000 for repeated incidents) if you don't have an up-to-date TV licence and should have one.
What About TV Streaming Services like Netflix?
If you do not have a TV but watch streaming services from your computer, tablet, or phone, then you do not need to obtain a TV licence.
This is only valid if the device you watch television programmes from does not have the capability of receiving a TV signal.
What if I have a Digital TV Receiver? If you are connecting any type of Digital TV Receiver to your monitor, you will need a TV licence. You will also need a licence if you are viewing any TV Programmes broadcast over broadband such as Eir TV, Vodafone TV, Sky TV, or Virgin Media TV regardless of whether you are watching from a computer monitor or digital device.
How much is a TV Licence in Ireland?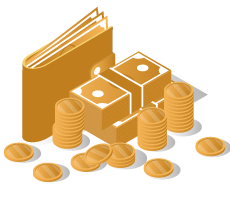 In 2022, a TV licence costs €160 per year in Ireland. It is the same price for residential and business establishments.
The initial licence is valid for an 11-month period following the month it is purchased.
For example, if you purchase your TV licence in mid-September, your licence will be valid until the end of August the following year. Subsequent tv licence renewals will be valid for 12 months.
Pensioners may be eligible for a free TV licence with the Household Benefits Package. If this is your case, be sure to also examine other government schemes like the free electricity allowance, fuel allowance, and vulnerable customers.
Have a look also at the cheapest electricity and best broadband plans to save on other utility bills. If you are new to Ireland, our Buying a new house and Renting guides will surely be useful.
How Much Is a TV Licence Renewal in Ireland?
The TV licence cost is the same for renewal as is its initial acquisition.
You do not want to miss your TV licence renewal date as An post keeps an updated database of which premises should have a TV licence.
Failure to renew your TV licence can result in receiving notices from An post and eventually receiving a surprise visit from a TV inspector. Should you be caught with a device capable of receiving a TV signal and not have a TV licence in vigour, you could face a fine of €1,000 for first-time offenders. If you've had an problem with a TV Inspector, you can make a complaint to the TV Licence contact information.
Why Do I Have To Pay for a TV Licence?
The funds collected are distributed and help with the following:
85% of the funds go to RTÉ to assist with its public broadcasting.
7% go to the Broadcasting Authority of Ireland (BAI). They use the money to improve adult literacy and offer quality programmes on Irish heritage and culture.
Balance goes to An Post as commission for its handling of TV licence fees.
How Do I Get a TV Licence?
Here are the available options to pay for a TV licence for the first time in Ireland:
Online
Visit the TV Licence Secured web page and pay by credit card.
An Post
Go to your local Post Office and pay by cheque, cash, or debit card.
By Phone
Dial the special An Post number of 01 705 8800 and pay with your credit card.
By Post
You will need to include a cheque made out to 'An Post' and send it to your nearest TV Licence Records Office.
A TV licence costs €160 per year in Ireland.
Did you know? The cost of a TV licence in Ireland has not changed since 2008!
If you would like to pay in instalments, you will need to complete the TV licence direct debit form and select your preferred frequency of payments, options are:
Monthly
Quarterly
Bi-annually
Annually
Be sure to sign the form and present it to any of the above-mentioned TV Licence Records Office.
How Do I Renew a TV Licence?
You should receive a payment reminder from An Post when your TV licence renewal is due. You can use the same payment methods available when you first purchase a TV licence. The yearly TV licence payment is €160. Only the direct debit payment option offers the possibility to pay in instalments.
Regardless of the payment option you choose, be sure to include the following information with your tv licence renewal:
Your TV reference number
Your An Post reminder notice
Your 5-digit PIN to log in if you wish to pay online.
What is my TV reference number? Your TV licence reference number is a 17-digit number that appears on your tv licence renewal notice along with your PIN code.
How To Change the TV Licence Address?
Moving? No problem! You can change your existing TV licence details to your new home's address. Just follow these three easy steps:
How to Change TV Licence Address
Bring your TV licence to any An Post Office.
Show proof of your new address with a home utility bill or bank statement.
An Post will update the licence information at no extra cost.
If you prefer, you can go online and complete the An Post change TV licence address form. Once again you will need both your 17-digit TV reference number and PIN. Don't forget about your other important change of addresses like energy provider, broadband supplier, tax residency, and much more!
How long does it take to update my personal details? It takes about 10 business days for your personal details to be updated in the TV licence database when you complete the change online.
How Do I Cancel a TV Licence in Ireland?
If you no longer have a television or don't capture any broadcast signals, you will need to fill out a Statutory declaration form to cancel your TV licence.
Once you have completed the form, you can send it to your local TV Licence records office. You can expect a verification visit from a TV Licence Inspector.
What Is the TV Licence Ireland Phone Number?
You can contact TV Licence Ireland at 01 705 8800 Monday to Friday (except Bank Holidays) from 9 am to 5 pm.
Here are some common enquiries representatives will be able to help you with at this TV licence contact number:
Difficulties with your online login
Difficulties with the phone payment system
Getting a receipt
Have your TV licence reference number and PIN re-sent by post.
Any other general queries should be directed to your local TV Licence records office. You can find all the details from the An post TV licence homepage.
Other TV Licence Contact Information
In the table below you will find a summary of the various contact information related to your TV licence.
TV Licence Ireland Contact Details
Office
Contact Method
Contact Details
TV Licence Records Office
Phone
Email
Post
01 705 8800


[email protected]


An Post
1-2 Upper O'Connell Street
Freepost
Dublin 1
An Post
Phone
Fax
Email
Post
01 705 7600
01 809 0900


[email protected]


Consumer Services
G.P.O FREEPOST
O'Connell Street
Dublin 1
Department of the Environment, Climate, and Communications
Phone
Fax
Email
Post
01 678 2000
01 678 2449


[email protected]


29-31 Adelaide Road
Dublin 2
Compare the Energy and Broadband Market
Mon - Fri: 9 am - 6 pm
Call  01 903 6556  Ad 
Find out more about our offers from energy, broadband and waste collection providers!