Finding an alarm provider in Ireland to install your home security isn't one of the usual utilities you'd compare, however different alarm providers in Ireland have a lot of different options and prices to choose from. In our alarm section, we'll walk you through each alarm provider and what they have to offer.
Who Are the Alarm Providers in Ireland?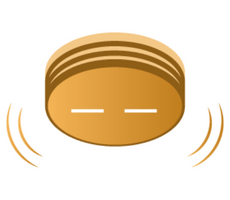 There are many different alarm providers in Ireland and all offer their own services and products from alarm systems to security cameras. Comparing them can be really difficult but we've made a list of the most popular alarm providers so you can read about each one and decide which one you'd like to go with:
Action24
Top Security
AM Security Solutions
Securigard
Gokonnect
ESP Security
Security-systems
Smartzone
How Much Is an Alarm System Installation in Ireland?
Alarm systems can be expensive to install in Ireland, which is why it's a good idea to look around at different offers to see who will provide what you need for the best price. On average, you'll be looking to spend between €100 to €400 for a good security system.
How Do I Choose My Alarm Provider in Ireland?
For choosing your alarm provider, you need to have a good idea of what you want installed in your home in the first place. It's important to have in mind how much security you have to have in your home, whether it's just a burglar alarm or the full works with a doorbell camera. The important factors to look at are:
Type of Alarm System
The type of alarm system you choose will be an important factor. Since there are many different kinds of systems for each scenario, you want to make sure you have the best alarm system that works well and gives you peace of mind.
Cost
The cost will also be a factor in who you choose. You'll want to compare quotes and decide which company will provide you everything you want for the best possible price or will offer you any extra services and cover.
Scale
The size of your property will also determine who you pick to provide your security system. If you have a larger property, you may want to pick a provider who has had experience with installing a system in bigger houses.
Customer Service
Ultimately, the customer reviews will be your main guide as to whom to go with as your alarm provider. If other customers have had a positive experience, the likelihood that you will is higher!
Extras
You should also consider what extras are on offer when it comes to choosing your alarm provider. Extras such as security cameras or smart alarm systems should definitely be something to look into if you're interested in optimising your home's smart abilities.
Can I Get an Alarm Provider for My Business?
You can also compare and look for business alarm providers in Ireland to keep your shop, restaurant, or office secure. As with most alarm systems, business alarm systems are bespoke but they also come with some other services with security guard response and technical support.