Pinergy Top Up: How Top Up & Do Once-Off Payments

Pinergy is an electricity-only company that supplies PAYG (Pay As You Go) services. We break down the various ways to top up your Pinergy account, the steps to follow, how to make once-off payments, and also cover emergency top-up situations. If you would like to learn more about this provider, head to our Pinergy provider page.
---
How Do I Top Up My Pinergy Meter?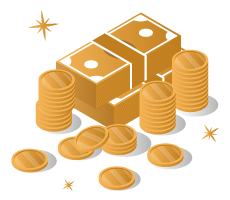 There are four ways you can make a Pinergy top up and put credit on your smart meter:
Top up online via the provider's website
At any Payzone outlet
By calling Pinergy
Using the Pinergy app
We examine in detail each of these options below so you can easily use your preferred top-up method.
How Do I Do a Pinergy Top Up Online?
Topping up on the Pinergy website comes in two different flavours:
Logging in to your Pinergy online account and topping up
Performing a once-off top up
We take a step-by-step summary of these two online top-up options below.
Topping Up Through Your Pinergy Online Account
You'll need to register to be able to top up online through the Pinergy website. However, note that you'll actually be registering for an online account with Payzone, not Pinergy, as Payzone manages Pinergy's online top-ups. To register you'll need to provide the following information:
Personal details
Meter details
Payment details.
After registering you'll simply need to login and select your top-up amount. This is a useful option if you think you'll be topping up a lot online. However, if you'll only need to top up online once or twice, then you might be better off with the Pinergy once-off top up option (see details below).
How Do I Do a Pinergy Once-Off Top Up?
To make a Pinergy once-off top-up online, you'll need to know the following to top up successfully:
Provide your premise number of the property where the meter you wish to top up is.
Provide your email address.
Provide your card details to complete the Pinergy once-off top up.
What is my Pinergy premise number?Your Pinergy premise number identifies the address with which your Pinergy account is associated. It is the number on the front of your Pinergy top up card.
We really like the option of being able to perform a once-off top up with Pinergy. It can be very handy in various situations, such as:
If you're in a rush and don't have time to register online.
If you can't remember your online account login details.
If you just want to help out a friend or family member.
The Pinergy once-off top up option gives you the ability to top up when you need it, now, not later.
How Do I Do a Pinergy Payzone Top Up?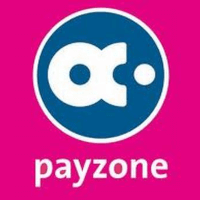 To make a Pinergy top-up and put credit on your smart meter, you can use a Pinergy top-up card.
Upon signing up for prepaid electricity with Pinergy, you should have received two Pinergy top-up cards (and don't forget to leave the cards behind if you move house so that the next owners can top up).
These Pinergy top-up cards work by way of the magnetic strip on the back, not by chip, so you must be sure to keep them away from magnets; or they won't work anymore.
Simply take your Pinergy top-up card to any Payzone outlet and tell the cashier how much you would like to top up. You can then pay by cash, credit, or debit card. It is the same process as with PrePayPower and Electric Ireland PAYG customers.
The Payzone outlet cashier will then give you a receipt with a 20-digit top-up code (called a Powercode), which you can then bring home and use to top up your meter.
If you should lose the receipt with your Powercode on it, you can either return to where you purchased your top-up, give them your top-up card, and they will reprint the receipt, or call Pinergy customer services who will relay the Powercode to you.
What Is the Pinergy Top Up Phone Number?
Topping up over the phone is another option and a relatively painless process. You will need the following information and complete these steps when you call:
Have your premise number (on the front of your Pinergy top up card).
Have your credit or debit card details.
Then call

1850 94 50 23

(Lo Call) and follow the instructions.
The same as by topping up at a Payzone outlet, once payment has been made over the phone, you will receive a 20-digit top-up code and have to enter that number into your Pinergy meter.
How Do I Top Up with the Pinergy App?
Here are the various steps required for you to top up your meter via the Pinergy app:
Install the app (available on both Android and the Apple store)
Register your details
Make top-ups as you do with your Pinergy online account
OR, set up scheduled top-ups, meaning you can set top-ups on a set date for the month, such as on payday.
Pinergy Top Up by Text
Topping up by text is a handy option, especially if you have used up all your internet data for the month. Unfortunately, this option is no longer available with Pinergy and has been replaced with topping up via their app.
How to Enter a Pinergy top-up code into your meter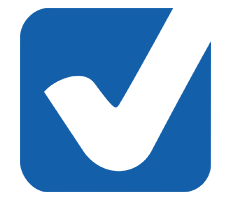 Although Pinergy's PAYG offering comes with a smart meter and any top-up should automatically; be added to your credit, sometimes, this doesn't happen.
If this is your case, no worries, you will simply need to enter your Powercode (top-up code) into your smart meter manually. Here's how:
Press "1" on your Pinergy smart meter to see the message "KEYCODE" appear on the display.
Enter your Powercode (which should be at least 20 digits, and can sometimes be even longer)
Once the Powercode is entered, press the "#" key
"SENDING" will appear on the display and should be followed by "ACCEPTED" within a few seconds.
Voila! Your account is now topped up.
If, instead, "REJECTED" appears, the smart meter will then display either "DUPLICATE" or "INCORRECT" a few seconds later.
If "DUPLICATE" appears, then you've already used that Powercode. If "INCORRECT" appears, you'll need to try typing in your Powercode again. The "WRONG TAR" message is also a possibility, which means that a special tariff change code would have been displayed on a previous receipt that you needed to have entered in previously.
Be careful how many times you enter your Powercode, if it is rejected five times then your smart meter will be locked. If your smart meter is locked, or you're having difficulty topping up, contact Pinergy customer services.
How Do You Get Emergency Credit on Pinergy?
Pinergy has a great business model which has enabled the company to nail down the nuts and bolts of prepaid electricity.
The one major inconvenience of any pay-as-you-go plan is your electricity being cut off. Either because the top-up didn't work properly, because of a mistake, or if you are simply strapped for cash.
Don't fret! As all Pinergy customers have both emergency and friendly credit available. We break down the steps on how to activate each one below.
How To Activate Emergency Credit with Pinergy
Pinergy offers €10 emergency credit if you are unable to top up. To activate this credit, follow these easy steps:
Press '7' on your Smart Meter Keypad.
'EC offer' will appear on the display.
Press 'A' to accept and the €10 will be applied.
It is important to remember to pay back this €10 and bring your account back into credit by at least €2 as soon as possible to avoid further troubles.
How To Activate Friendly Credit with Pinergy
A further backup to the emergency credit, Pinergy customers can also access friendly credit. There is no set amount for this credit and it will only start if your emergency credit runs out in one of the following situations:
Between 5 pm and 9 am weekdays
Between 5 pm Friday and 9 am Monday
On important holiday dates: January 1st, March 17th, and December 24th, 25th, 26th, and 31st.
As you can see, friendly credit is intended to keep your electricity working outside of Pinergy's operating hours. It will only work in the above-mentioned situations once your €10 emergency credit runs out. Once again, you will have to pay back both the €10 emergency credit and any friendly credit used to bring your account back into credit by at least €2.