Compare Refuse Collection Prices

Refuse collection might not be a thrilling subject, but considering the variety of packages available and how they vary in value, it is well worth firing up your computer to compare refuse collection prices. In this short guide we hope to provide you with all the tips you need to start saving money, and get the most out of your waste. Let's get started.
Why compare refuse collection prices?
One of the first things you need to do when you move home, is to start the process of transferring and setting up your services, be they checking for the best energy prices, changing your address on your bank account, or simply telling your friends that you have moved. One thing people often overlook, however, is checking which waste collection provider is best for your home, and to compare refuse collection prices
Waste collection companies tend to only operate within specific areas, so the company you know and use in Cork for example, may not be available in Dublin, and vice versa. This means that if you have moved area, it is doubly important to make sure that your service can carry over, or if you need to find a new provider. Even if you haven't moved home, you may be surprised at the savings you can make by shopping around and re-evaluating the service that you need.
What packages should I look out for when looking to compare refuse collection prices?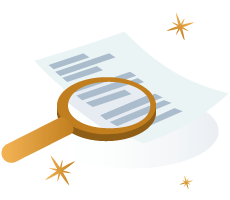 You would think that choosing a package for your household waste collection would be simple enough, and in truth, it isn't that tricky. There are however three types packages to look out for when you set out to compare refuse collection prices; pay by weight, pay by lift, and standard service. Each of these come with their own pros and cons, so let's have a quick look at what each package entails.
Standard service
The most common of the three plan types. With the standard service, households will be charged a set amount for the agreed-upon period (3 months, 6 months, 1 year etc), and the supplier will collect the recycling bins included within this plan according to your area's schedule.
The volume of waste that is collected throughout the contract period has a maximum weight limit, with a penalty fine of 0.20C on average for every KG lifted over this limit. It is important to monitor your account to check if you are approaching that limit so that you can reduce your bin volume by utilizing services such as recycling centres.
Simple single payment
No pricing fluctuations throughout the contract
Potential extra charges if the annual amount is exceeded
Required to keep an eye on the pick-up weights of your bins to see if they will exceed their period limit
Many plans require the full upfront payment for the contract period (Though this may be discounted)
Pay by weight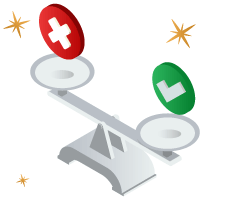 This service often carries a reduced fixed surcharge, and charges for each KG of waste collected. The value of each KG of waste collected differed depending on the bin types, but the general waste tends to be the most expensive due to it being the most frequently used, and to encourage the use of the cheaper recycling, organic, or glass bins in your package.
This package tends to be more suitable for households who are familiar with recycling and have a medium to low overall waste output volume.
Can be much cheaper than the standard service if efficiently managed
Bills can fluctuate depending on the amount of waste collected (Christmas, holidays etc)
Pay by lift
This plan carries a low set-period surcharge, however, each individual bin-lift needs to be arranged in advance and carries a significantly higher per-lift price. This plan is suitable for those who have an extremely low waste output, who are superb at minimizing their waste and using recycling centres, or for an infrequently used holiday home.
Control over the volume and quantity of waste pickups
Can be lower in price than both standard and pay by lift if managed correctly
Is generally not suitable for most regular households
If a change in circumstances means that regular waste collections are required, this may be expensive.
How can I reduce my waste collection prices?
As time goes by, we see that the cost of living ever increases. It is natural to search for ways to cut back on bills, while still aiming to maintain service quality. Thankfully waste disposal is one of the areas in which bill price by majority comes down to ourselves, and how we manage our homes.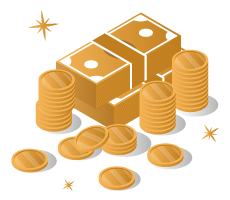 The first thing you should do is assess what your current costs are, and how much waste you output. If you find that, for example, you are consistently under the maximum collection value of the standard service collection plan, then it may be worth seeing if your waste collection provider is willing to change the frequency of your collections or to provide bins of a smaller size, which will often reduce the cost of your plan.
If your costs are based on your waste output volume, then one of the best things you can do is to learn how to utilize recycling or amenity centres. These facilities are free to use, and allow you to offload excess recycling, such as cardboard, plastics, bottles, organic waste and even batteries, bulbs and white goods in some instances. The more waste you bring to these facilities, the lower your home collection weight will be, which will reflect in your bills.
A final suggestion for those who have a garden is to research composting. Composting allows you to store your organic waste in a special bin, with the goal of turning this into high-quality fertilizer for your garden. This means that anything from food waste to garden trimmings will be removed from your organic collection bin, and be put to better use by helping your garden to be that bit greener, which will again save on your bin collection weight..
What tools are available to compare refuse collection prices?
Well quite simply, the best tool at hand is the one you have already used - the internet. Once you have inputted "Compare refuse collection prices" or similar into your browser of choice, you should see a range of results relevant to your search terms. Unfortunately, it is difficult to find the same type of comparison site that you would expect for energy, but for waste. A few options are out there for commercial collection, but it can be a little barren for domestic.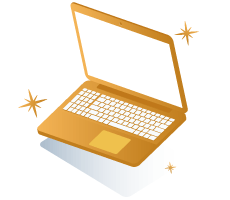 This means that you are likely going to have to input your details on the refuse collection company websites individually in order to find out what they have to offer, which can get a bit tedious. Not to worry though, in this next section we will cover the cheapest currently available packages with the biggest names in the waste-collecting field.
Alternately, if internet access is limited, many waste collection companies are listed in The Golden Pages. Once you have located your preferred company, you can simply give them a ring and discuss quotes. Additionally, you can pop down to your local Citizens Information Centre to see what resources and support they can offer you to compare refuse collection prices.
Waste collection companies must have an NWCPO permit to be able to operate. Be sure that the provider you are considering has this before signing up.
Waste collection companies must have an NWCPO permit to be able to operate. Be sure that the provider you are considering has this before signing up.
Refuse collection prices
Finally, let's talk money. Due to how greatly businesses vary in size and specific requirements, the majority of waste collection companies that cater for businesses do not list their pricing online. Instead, they recommend that potential customers make contact with them to discuss refuse collection prices. This is true even for large commercial only specialists, such as Enva and Walsh Waste.
Get the best value on refuse collection prices! Your best bet is to use our provider contact pages to obtain some refuse collection prices. Alternatively, contact our bin collection experts and get their input on finding the market's best value and savings!  (01) 903 6531