How To Find A Good Solicitor When Buying A House?

As if the process of buying a house isn't complex enough; finding the right place, getting a mortgage, and finding a good solicitor in Ireland can also be a challenge. Our guide below breaks down everything you need to know about solicitors and why it is important to find a good one to represent you.
What Is A Solicitor?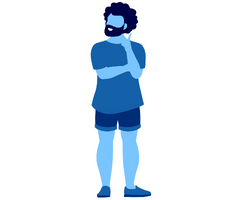 Solicitors are a class of lawyers who can carry out specific legal functions, specifically:
Give legal advice in non-disputed matters, like buying a home.
Can act as a representative for commercial agreements.
If you are involved in a court case, the solicitor will manage the paperwork and assist you in dealing with the other party involved.
If a barrister is involved in a court case, the solicitor will communicate to them all the appropriate information and documentation.
A solicitor can represent you in court as well if you choose to do so. Although for serious matters that end up in the higher courts, a barrister is usually involved.
A solicitor can also give legal advice for a case you may have.
In this article, we will focus on the first point which is the importance of finding a good solicitor to represent you when buying a property in Ireland, also known as a conveyancing solicitor.
What Does A Solicitor Do?
If you are looking to move homes and buy a property, a solicitor is essential in the process as they will handle what is referred to as conveyancing. Conveyancing refers to all the paperwork that surrounds the purchase of a property.
Solicitor conveyancing will therefore complete the following tasks for you:
Certificate liens

This is the legal right to an asset, in this case, a property.

Mortgage documents.

Proof of having the required funds, usually from a mortgage loan, and all the related documents attached to this.

Land title

Similar to the certificate liens, pertaining to the land under the home you are looking to buy. This can be complex for apartment owners and a good solicitor is ideal.

Stamp duty

These are the taxes required to pay when you purchase a property. To find out more, check out our Stamp Duty guide!
How To Find A Good Solicitor Near Me When Buying A House?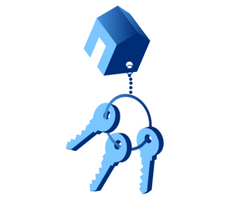 To find a solicitor near you, you can use the Law Society's Directory. This will at least give you the assurance that the solicitor meets the requirements to practice, having spent at least 2 years of an apprenticeship and passed the Law Society exams.
To find a good solicitor is an entirely different matter. First, we would need to qualify what makes a solicitor a 'good' one.
Legal Index Ireland mentions you should look for the following six qualities in a solicitor for them to be 'good':
Communication skills

The organisation goes on to recall that good communication is not only about speaking and writing well, but also about listening skills. For buying a home, we could not stress the importance of this point enough to have someone who will listen carefully and understand your needs clearly so they may be appropriately represented in written form.

Logical reasoning

There can be a lot of information to be processed in some home purchases, especially in unique situations such as tiny homes, log cabins, and even a rent-to-buy concept. Having a solicitor with solid reasoning skills will be crucial in such unique situations.

People skills

Like it or not, you will be working hand in hand with this person for what is likely the most important purchase of your life. Technical skills should come first (as you don't want any mistakes in your paperwork), but if you can find one that has the people skills to accompany these, even better!

Judgement

Similar to the second point of having a logical approach. Having someone with high intelligence who does their due diligence will ensure you don't get unpleasant surprises down the road.

Research skills

Especially when dealing with property deeds and potential liens, you will want someone who will look through every nook and cranny to ensure you will correctly become the rightful owner of a new home. Someone who misses the sellers having an outstanding loan with the home placed as a guarantee can leave you with some unpleasant surprises!

Determination

Not all home buying is straightforward, even for newly-built properties. Consequently, you want to hire someone who is determined to get to the bottom of things and not leave you dry partway through the process if it proves to be complex.
Alternatively to the Law Society's Directory, you can always use some of the following 'solicitor near me' websites:
Golden Pages: this site can filter solicitors by county or city.
Direct Law Solicitors: they have multiple offices in the country.
Cylex. A search engine for businesses in Ireland. Just filter by solicitor and city.
Michael Lynn Solicitor The ongoing case against alleged 'fraud' solicitor Michael Lynn is the perfect example of why finding a good solicitor is important! Mr Lynn is accused of having stolen over €27 million from seven different financial institutions at the start of the Irish housing crisis in 2006.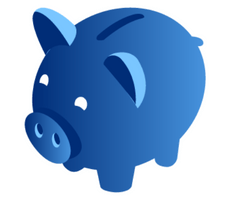 How Much are The Solicitor Fees to Buy a House?
Solicitor fees can vary greatly from one cabinet to another. You can always consult the Legal Services Regulatory Authority (LSRA) to find out how much you should pay, and what questions to ask when asking for a quote.
To give you an idea of how much solicitor fees are when you buy a house, we have taken some sample conveyancing solicitor prices and listed them in the table below.
Sample Conveyancing Fees

| Solicitor | New-build fees | Second-hand homes fees |
| --- | --- | --- |
| Direct Law Solicitors | From €995 + VAT | From €1,200 + VAT |
| MB Solicitors | From €1,600 + VAT | From €1,600 + VAT |
| Cormody Moran | From €950 + VAT | From €1,450 + VAT |
*Listed Prices as of August 2022
As you can see there is quite a range of solicitor fees when buying a house. It is important to ask the solicitor what they include for these prices.
According to the Competition and Consumer Protection Commission, by the end of the entire purchase process, you can budget for the legal fees to be between €2,500 – €5,000.
What Can I Do if I am Not Happy With My Solicitor?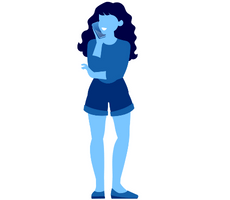 Hopefully, you will not have to resort to any of these measures and the legal aspects of buying your home will go smoothly.
However, should you find yourself in the unfortunate situation of being unhappy with the services provided by your solicitor, here are the steps we recommend you follow to address the situation:
Ask to speak to another solicitor from the firm to voice your concerns. If you are working with a small firm, you can always ask another solicitor in your region to act as an intermediary to try and resolve.
If you cannot resolve the matter, you can then escalate your complaint to the LSRA. Your complaint needs to be in writing using the LSRA's complaint form.
We list below the items you can complain about to the LSRA about your solicitor, they are:
Inadequate service

Only if the service received is not that of what one can reasonably expect.

High costs

If you deem these to be in excess of what the norm should be.

Improper behaviour

If you notice conduct which is inadequate such as fraud, criminal activity, or other such items. The case against solicitor Michael Lynn is a good example of this.
Avoid problems! Don't get caught having to complain after the fact, speak to the moving experts! Contact our moving experts to register and save on all your utility bills with one simple call!

 (01) 903 6556