Cheapest Electricity in Ireland: Compare Best Prices

---
With so many deals and tariffs available, it can be hard to know which electricity supplier has the cheapest electricity prices in Ireland. We have dug deep and analysed all electricity suppliers to give you the answer. Read on and find out more about who has the cheapest electricity offers and how you can calculate your electricity and gas tariffs.
Who is the cheapest electricity supplier in Ireland?
To know who is Ireland's cheapest electricity supplier is unfortunately not a straightforward answer. Suppliers can change rates several times a year and rarely all at the same time. As we have seen recently more than ever, price increases are usually driven by increased costs in sourcing electricity.
This means, the cheapest electricity supplier this month may only be so because it was the last one to put up its prices.
There are currently fourteen residential electricity suppliers in Ireland, as of November 2021.
Of the fourteen electricity suppliers, eight offer dual-fuel plans (Bord Gáis Energy, Electric Ireland, Energia, Flogas, Iberdrola, Panda Power, PrePayPower, and SSE Airtricity).
The energy providers Electric Ireland, Bord Gáis Energy, Pinergy, and PrePayPower are the only ones to currently offer opt-in prepaid electricity (PAYG). Other companies will only offer PAYG when customers are experiencing difficulties paying their electricity bills or have built up debt from previous unpaid bills.
While it still seems quite far off, the completion of the Celtic Interconnector in 2026 should also reduce Ireland's expensive electricity bills by lowering the production costs and charges of our electricity, as well as increasing competition.
In any case, we have analysed all the current rates available to bring you the cheapest electricity in Ireland prices. See the table below for the cheapest electricity-only deals per supplier. Keep in mind that if your home is connected to the natural gas grid it may also be more cost-effective for you to compare dual-fuel deals.
All calculations have been based on an urban 24-hour tariff and 4,200kWh of annual usage. You will also usually need to sign up for paperless billing and direct debit to take full advantage of any available discounts.
Besides switching to the cheapest tariff, customers can also save money on their bills through collective switching (also known as collective bargaining). Head to our Collective Switch guide for more details on this money-saving method.
Who is the cheapest prepaid electricity supplier in Ireland?
Prepaid electricity is also becoming a more popular option although customers should always keep in mind that even the cheapest prepaid electricity will still be more expensive than direct debit tariffs.
Who is the cheapest gas supplier in Ireland?
We've listed the cheapest gas offers in the following table. All calculations are based on 11,000kWh of annual gas usage. You will also usually need to sign up for paperless billing and direct debit to take full advantage of any available discounts.
Who is the cheapest electricity and gas supplier in Ireland?
Better known as dual fuel (electricity and gas) deals are usually less of a hassle than having two separate suppliers, but are they worth it financially? You can find the cheapest dual fuel offers in the following table.
Understanding electricity rates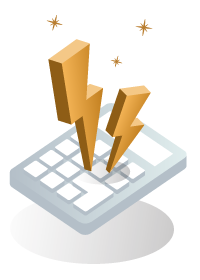 Several factors go into calculating an electricity bill, and unfortunately for the customer, all the electricity jargon can make understanding your energy bill and comparing deals just that bit more difficult.
We'll narrow it down here to the seven top items of relevance in understanding your energy bills. This will make it easier for you to compare electricity deals and determine who has the cheapest electricity in Ireland for your home.
1) What is a unit rate/unit price?
The unit rate, also labeled as the unit price on bills, is the amount of money you pay per unit of electricity. It's important to know what your standard unit rate is so you can better understand how discounts or increases affect it.
2) What is KWh/unit usage?
The unit rate is then multiplied by the unit usage, or kWh (kilowatt-hours) used. To simplify matters, the Commission for Regulation of Utilities (CRU) has determined that the average home in Ireland consumes 4200 kWh of electricity and 11,000 kWh of gas in a year.
This then allows providers to calculate in Euros what your average electricity and gas bill will be, known as the Estimated Annual Bill (EAB).
This calculation process ensures every single provider uses the same parameters to quote you a price. By law, every single provider has to indicate the EAB with any plan they offer. Allowing you a direct and easy comparison basis.
Warning Comparing the EAB of each offer is a quick way to assess the cheapest electricity and gas supplier. However, it may not end up being the cheapest for your home.
3) What is a standing charge?
The standing charge is a fixed amount that energy suppliers charge each billing cycle to cover network maintenance and connection charges. In theory, they should be the same for each supplier, but in practice, they differ.
Most suppliers will offer five different categories of electricity standing charges:
Urban 24-hour
Urban Nightsaver
Rural 24-hour
Rural Nightsaver
Smart Meter Charges, often referred to as SST (Standard Smart Tariff)
The urban 24-hour standing charge is often the cheapest electricity standing charge. As such, it is often the base for quotes from an energy company. Therefore, it is worthwhile to check and see which charges your home will have before you decide to switch suppliers.
If you are unsure which standing charges apply to your home, you can verify any previous electricity bill you've received. Under your MPRN you should see a letter and number combination. If it's "DG1", then your meter has been designated an urban meter, while "DG2" indicates a rural one.
4) What is the PSO levy?
The PSO levy is a charge determined by the government and added to all electricity bills, regardless of which electric company you are with. The purpose of the PSO levy is to subsidize development, maintenance, and research into renewable and indigenous sources of electricity.
The PSO levy was changed to €58.56 per year including VAT from October 2021 although you'll usually see it as a monthly charge on bimonthly electricity bills.
Did you know? Similar to electricity bills, gas users have a carbon tax added to every bill. However, contrary to electricity, the amount of tax you pay on gas is according to your gas usage rather than a fixed amount.
5) What is the VAT?
VAT is added to electricity bills at a rate of 13.5% in Ireland. When comparing offerings from different electricity suppliers, it's best to remember to check if the VAT has already been included in the offer. Some suppliers may try to entice you to them by omitting the VAT in their tariffs and standing charges. Any EAB pricing received should be inclusive of the VAT.
6) What is a percentage discount?
Many electricity suppliers offer a discount on electricity rates. This discount is only applied to the unit rate before VAT, not the entire bill.
These discounts are often available by selecting a fixed-rate contract for a predetermined period. If you have both electricity and gas in your home, choosing a dual fuel plan with a supplier can further increase the percentage discount on each fuel.
7) What is the cashback or credit offer?
Sometimes Irish electricity suppliers offer several similar plans, some with discounts and some with cashback or credit.
If cashback is offered, it is usually applied over a series of months against the entire amount of the bill, VAT included. Always check the provider's terms and conditions to see how the cashback or credit will be applied to your bills.
For electricity customers with high average usage of electricity, offers with discounts will usually result in greater savings than offers with cashback, and vice versa for customers with lower electricity usage.
These discounts are often only available to new customers and applied only in the first year. This is why the CRU has an ongoing "switch-on to savings" campaign. A campaign that encourages consumers to change electricity and gas providers every 12 months. Doing so will allow you to continually be on the cheapest electricity offers on the market and bring you savings up to €342 a year.
Calculate and compare the cheapest electricity rates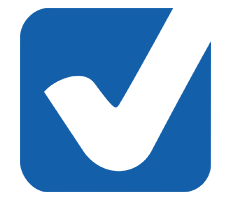 Armed with the information above, you should now be able to understand and compare offers. Get out a calculator or use your phone to run the numbers. You can either use your household's yearly usage in kWh (if you have the last twelve bills) or the national yearly average of 4,200 kWh for electricity and 11,000 kWh for gas in order to work out bills.
If you are looking at a percentage discount plan, take away the discount on the unit rate before the VAT and then multiply by 4,200. Add on the yearly standing charges without VAT, and then add 13.5% VAT, as well as the PSO levy.
For cashback or credit plans, you simply multiply the unit rate by 4,200 and add the standing charge without VAT. Then add 13.5% onto the total, and finally the PSO levy of 58.57.
The calculations above will give you your annual bill on any tariff. The only exception is for Pay-As-You-Go (PAYG) customers who will have to add on an additional PAYG standing charge. If it all sounds like too much hassle to you, don't worry, we've crunched the numbers in the above tables so you can see how much rates are and which ones are currently the cheapest.