Cheapest Gas and Electricity Supplier in Ireland 2023

With so many deals available, it can be hard to know who has the cheapest electricity prices in Ireland. We compare the energy market for you to see who has the current cheapest electricity offers, the cheapest gas, the best dual fuels plans, and how to easily compare prices to find the best electricity and gas tariff for your home.
---
Who Is the Cheapest Supplier in Ireland?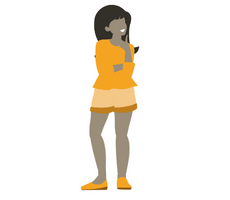 Knowing who the cheapest gas and electricity supplier in Ireland is isn't as simple as just comparing the rates. Since each supplier has their own tariffs and discounts that vary, the cheapest supplier might depend entirely on the tariff.
To simplify matters for consumers, we have compared all the current rates available to bring you the cheapest electricity in Ireland prices. Keep in mind that if your home is connected to the natural gas grid it may also be more cost-effective for you to compare dual-fuel deals. Besides switching to a cheaper tariff, customers can also save money on their bills through collective switching.
Check Out Our Collective Switching Guide!
Who Is the Cheapest Electricity Supplier in Ireland?
When it comes to finding the cheapest electricity supplier, the important place to start is looking at energy suppliers' best offers for their new customers. This is usually done by taking their standard rates and applying a discount that will usually last you a year or more. Here's a table showing you the latest 24 urban meter rates and offers from all of Ireland's suppliers:
*Figures are for illustrative purposes only. Calculations based on average consumption figures for an urban home with a 24-hour standard meter unless specified. All discounts and cashback have been applied. PSO Levy Rebate of €97.25 has also been discounted.
Last updated: 22/03/2023.
These offers are based on the average consumption figures from the Commission for the Regulation of Utilities (CRU) estimations of 4,200 kWh of electricity per year. Currently, the top five cheapest electricity suppliers are: