Is Solar Energy in Ireland Worth Investing In?

With both the energy crisis and the climate crisis becoming more real everyday we need to find alternatives to fossil fuels as quickly as possible. Solar energy is at the forefront of the debate, but what is solar energy and how does solar energy work? Learn more in our solar energy in Ireland guide!
What Is Solar Energy in Ireland?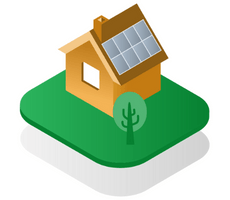 Solar energy in Ireland has been becoming increasingly popular. Even though Ireland isn't renowned for its sunny climate, solar energy is a great investment for any homeowner who is looking to install a renewable energy solution and lower their energy bills. So how does solar energy in Ireland work and is it worth investing in?
How Does Solar Energy Work?
All that solar energy is is simply using the heat or light from the sun to generate electricity. In fact all plants run on solar energy when they photosynthesise the light from the sun so it's really a really ancient way for generating energy! For our use however, we can harness the sunlight through using solar panels that allow us to convert it into electricity.
There are three main types of solar panels that utilise the sunlight in different ways:
Photovoltaic Solar Panels
Photovoltaic solar panels convert sunlight into electricity through the photovoltaic effect and use solar cells to generate electricity. Additionally, the panels can be used to heat hot water cylinders.
Thermodynamic Solar Panels
Thermodynamic solar panels produce hot water by circulating a cold (-22°C) refrigerant through the panel, which absorbs heat from the outside air and infrared rays from the sun.
Solar Thermal Panels
Solar thermal panels directly absorb heat from the sun, taking advantage of the property that black surfaces attract heat. This is similar to how a dark car can become extremely hot when exposed to sunlight.
By far the most popular solar panels are the photovoltaic solar panels since they will still work without direct sunlight and have a much longer lifespan. You are also able to get SEAI grants to help with funding solar panel installation for your home.
Read More in Our Solar Panel Grants Guide!
Quick Solar Panel Facts for Ireland!
Ireland has a moderate climate perfect for solar energy
PV solar panels are eligible for SEAI grants
Solar energy is completely renewable and we'll never run out
Solar panels require very little maintainence
Solar panels pay for themselves within 3 to 4 years in Ireland
How Efficient Is Solar Energy in Ireland?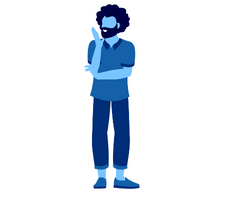 So how efficient is solar energy in Ireland? This is a common question given that Ireland is not exactly a hot country with a Mediterranean climate, but actually solar energy doesn't necessarily need desert-like conditions in order to work. Even without direct sunlight, solar energy can still work!
How Efficient Are Solar Panels?
The efficiency of solar panels will vary depending on the type of solar panels you install. Typically however, solar panels can convert between 15% to 22% of solar energy into electricity that you can use for your home. While this doesn't sound like much, when you buy solar panels, you will need to get enough with a combined capacity to power your home.
How Does Solar Energy Work in the Rain?
When you have a cloudy or rainy day, your solar panels will still convert the sunlight to electricity. This is because during the day, no matter how many clouds are around, there is still sunlight (albeit less than usual). This means the amount of sunlight you have will just affect the efficiency of your solar energy rather than stop it working altogether. This is especially true when you use photovoltaic solar panels.
When Does Solar Energy Not Work?
The only time solar energy will definitely not work is during the night. This is because our part of the Earth has turned away from the sun meaning there is no sunlight available for the solar panels to make use of. If you want your solar energy to work at night, you might want to invest in a solar panel battery along with your solar panels.
Read More in Our Solar Panel Battery Guide!

Energy

Find a great new energy deal in one free call!

Our energy specialists can help you switch to a better energy plan in just a few minutes!

Ad

Energy

Sorry, we're closed right now!

We're currently closed but please leave us your number and we'll give you a free callback as soon as we'open!

Ad
What Are the Pros and Cons of Solar Energy?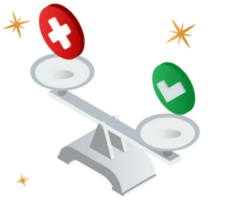 Like with anything, there are of course both advantages and disadvantages to solar energy. Solar energy is a great green solution that can be applied to any individual home but it also has its drawbacks with technical problems that we're still working on. Here's some of the advantages and disadvantages of solar energy in Ireland.
What Are the Advantages of Solar Energy?
Solar energy has enormous benefits that make it likely to be the best green energy investment for your property. Here are the top five advantages of solar energy:
Renewable Energy Source
Solar energy is a renewable energy source unlike fossil fuels, which will eventually run out, and has been powering earth for billions of years and will continue for a billion more! This makes solar energy an good option for Ireland as it helps reduce the country's dependence on natural gas and its impact on climate change.


Low Operating Costs
Solar energy systems have lower operating costs than other renewable energies like nuclear. They don't usually need ongoing maintenance making them more cost-effective for households and businesses in Ireland that are looking to reduce their energy bills. They also often have a long lifespan of between 25 to 40 years.


Greater Energy Independence
By installing solar panels, households in Ireland can reduce their reliance on the grid and have more independence from energy providers. This also helps to improve the security and reliability of your energy supply since you'll have a back up in the case of a power cut.


Good for the Environment
Since solar energy is a renewable source of energy that doesn't produce any harmful emissions, by installing a solar energy system, households in Ireland can help to reduce their carbon footprint and contribute to a cleaner environment. This will also help Ireland reduce its carbon emissions as a whole too.


Government Grants
Since the Paris Agreement in 2015, the Irish government has taken steps to make sure there's funding available for Irish homes to install energy efficient solutions to their properties. The Sustainable Energy Authority of Ireland (SEAI) offers a range of grants to upgrade your energy efficiency, install EV chargers, and fund home solar energy systems.
What Are the Disadvantages of Solar Energy?
There are some technological and even ecological drawbacks to solar energy that need to be overcome before they can be free of any disadvantages. Here are the main five problems with solar energy that still need to be resolved:
High Initial Cost
The initial cost of installing a solar energy system is usually very high, making it difficult for homes to invest in it. Solar panel costs can range from between €5,000 to €16,000 to install and the SEAI grants are capped at around €2,400 which can make little difference to the overall costs. Also, there are no grants available for solar panel batteries which would also increase the efficiency. Solar panel repairs can also be expensive.


Weather Dependent
The efficiency of solar energy is also reliant on weather conditions. Since in Ireland, there are often less hours of sunlight than in some other countries, the efficiency of solar panels is reduced. This can make it difficult for some households to generate the amounts of energy they need to power their homes.


Maintenance Requirements
Although they are tested under extreme conditions, solar energy systems do sometimes require maintenance to ensure that they are operating at peak efficiency. This can include cleaning the panels, checking the wiring, and replacing components as necessary. They can also get damaged in icy or windy conditions if they haven't been designed well.


Slow Return on Investment
With the high initial cost, it can also take a while for a solar energy system to make you back the money you invest. With any set of solar panels being installed on your property, it can take between three to four years for you to make back the money from savings on your energy bills.


Unreliable Energy Source
Solar energy is also not as reliable as getting your electricity from an energy supplier. Unlike the grid, which relies on multiple energy sources pooled together to have a secure energy mix, solar energy is much more temperamental. If you don't have constant sunny days, your solar energy efficiency is reduced and you will need to rely on the grid.
How Good Is Solar Energy for the Environment?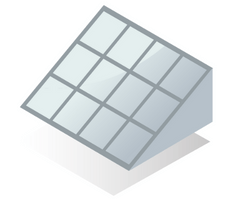 Solar energy has also been the cause of some controversy in how environmentally friendly it is compared to other green energy sources. Let's have a look at some of the benefits and the concerns solar energy has regarding the environment:
Why Is Solar Energy Good for the Environment?
Solar energy is in itself one of the greenest solutions to our energy needs. Solar energy doesn't release any emissions and doesn't require building enormous energy farms that might deface the environment (like with wind energy) since solar panels can be simply attached to existing properties to provide a more decentralised energy grid (also known as a smart grid) than the traditional one. On top of this, solar energy is completely renewable and doesn't rely on a finite resource that might run out like fossil fuels and doesn't require mining in order to keep the lights on.
What Are the Ecological Concerns of Solar Energy?
There are also some ecological concerns when it comes to solar energy, particularly when it comes to how a solar panel is made and the materials required. Like with electric cars, solar panels need to be made with certain materials that require mining and energy intensive processes. This has led solar energy to be the most carbon intensive out of all the other renewable energy sources:
*gtCO2e stands for gigatons of carbon equivalent per kilowatt hour
Source: Adapted from IPCC special Report on Renewable Energy Sources and Climate Change Mitigation.
This means that although in the long run solar energy might be one of the best green energy solutions, it's possible that in the short term there might need to be a significant tradeoff for some damaging ecological impacts.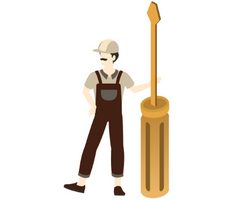 How Can I Find a Solar Energy Installer Near Me?
If you've decided that you'd like to get a solar energy system installed on your property, you'll need to look for a solar energy installer to come and assess your property to get the installation going. Fortunately, there are quite a few solar energy installers in Ireland that you can choose from that supply different types of solar panels:
You can find a solar energy installer on the SEAI website where there's a list of all the registered installers. You can also invest in getting a DIY solar panel kit.
Check Out Our Full Solar Panel Companies Guide!
What If I Want the Solar Energy Grant from the SEAI?
If you want the solar energy grant from the SEAI, you will need to use a SEAI registered installer in order to qualify for the grant. You will then need to fill in the grant application form online and then claim your grant between four to six weeks after the installation.
Read More About the Solar Energy Grant Process!

Find out more about our offers from energy, broadband and waste collection providers!