Bord na Mona are an Irish waste collection and recycling company operating in the areas of Carlow, Kildare, Laois, Limerick, Meath, Offaly, Roscommon, Tipperary, Westmeath, Wexford and Wicklow. 450,000 tonnes of waste per year pass through Bord na Mona bins from the households of over 135,000 customers, making Bord na mona one of the largest and most comprehensive collection companies in the country.
What package options do I have for my Bord na Mona recycling?
Bord na Mona bins are split into three options which are roughly based on how economical your home is. The primary factor dictating which choice you make is how much waste you produce, and how you handle your recycling. It is always worth actively trying to reduce your recycling and limiting your carbon footprint by purchasing products with minimal packaging, and utilizing recycling or amenity centres to responsibly dispose of your recyclables.
The Bord na Mona recycling bin types in your area are subject to regional availability, meaning that you should also check with the service provider before completing your purchase to make sure that you can receive the service that you need. Let's break down your choices in more detail.
Standard service
The standard service is for households who find that they have a high waste output rate, and whose Bord na Mona bins are full at each collection. The bins in this package are charged at a set monthly amount throughout the duration of the twelve-month contract.
It is worth noting that only the general waste bin has an annual waste collection limit, which is based on the specific Bord na Mona bin capacity selected when creating the agreement. If your bins have exceeded the maximum weight limit at the end of the 12 month period, an additional surcharge of €0.12 Cents per kg will be levied.
| General Waste Size | Recycling Size | Glass Size | Organic Size | Weight Limit Per Year | Price Per Year |
| --- | --- | --- | --- | --- | --- |
| 140 L | 240 L | 140 L | 140 L | 500 Kg | €282.00 |
| 240 L | 240 L | 140 L | 140 L | 850 Kg | €306.00 |
| 360 L | 240 L | 140 L | 140 L | 1000 Kg | €564.00 |
Pay by weight
This option is designed to suit households who produce a lower volume of general waste on average and are efficient recyclers. Featuring bins of the same capacity as the Standard Service above, along with the facility to choose the size of your general waste bin, this plan is for a six month service period, but at a much lower price.
In essence, the Pay by Weight option has a €66.00 surcharge every six months due to the recycling, organic and glass bins being collected at a much-reduced cost to the general waste bin. However, the household will also be charged for every Kg collected in each bin. This means that if you choose this plan, you should try to be as efficient as possible about minimizing your waste outputs and using local recycling benefits to reduce the weight going into your Bord na Mona bins. Here are the collection prices per bin:
| General | Recycling | Glass | Organic |
| --- | --- | --- | --- |
| €0.35 Per Kg | €0.18 Per Kg | €0.12 Per Kg | €0.20 Per Kg |
Pay by Lift
The Pay by Lift option caters to those who require their waste collected very infrequently, such as once or twice per season. Similarly to the Pay by Weight option, the Pay by Lift carries a surcharge of €81.00 every six months, and Bord na Mona bins carry a charge per lift.
| General | Recycling | Glass | Organic |
| --- | --- | --- | --- |
| €10.00 Per Lift | €5.50 Per Lift | €4.00 Per Lift | €5.50 Per Lift |
Looking to reduce your Bord na Mona recycling charges even further?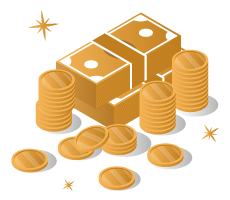 The good news is that you can reduce these costs even further. If you choose to sign up for a direct debit rather than a payment card, Bord no Mona offers a discount of €6 off your bills. You can also save a further €3 off your total by choosing to go paperless. Every little helps.
If you are looking to lighten your Bord na Mona recycling bin load, remember to take advantage of recycling and amenity centres, such as those run by Bord na Mona in Silliot Hill, Athy Portarlington, Portlaoise and Nenagh. Why not take a look at saving money on your energy bills while you are at it too?
If you make an online payment of over €20.00, 1% of the payment value will be donated to The Jack and Jill Children's Foundation & other clubs or charities
Does Bord na Mona have an online account facility?
Yes! Like most modern companies, you can avoid the dreaded hold music or email ping-pong by creating and managing an online account. By signing up to this service, you can:
Make payments and top-up your account 24/7
View and print your bills
Check your balance and payment history
Check your past bin collection weights and details
View and download your bin collection calendar
Prefer to contact Bord na Mona directly?
No problem, Bord no Mona offers a good range of contact options to make sure that you can get in touch in a way that suits your needs. Here are the best ways you can get in touch.
Domestic Phone Line
Commercial Phone Line
Email
Contact Form
Social Media
Office Open Hours
045 580060
01 8417000
[email protected]
Available on their website
Facebook & Instagram
Monday-Thursday 8.30 am - 5 pm
Friday 8.30 am - 4.30 pm
If you are trying to move your Bord na Mona recycling service to a new property, or have moved to a home within their catchment area, you should head over to the "Contact Us" Section of the Bord na Mona website. In this section, you will find several contact forms and pieces of information relating to
Transferring your service to your new address
Querying if Bord na Mona cover your area
Establishing what bin types are available in your area
Getting help moving your Bord na Mona bins to your new home
Receiving the new collection calendar for your area
Updating your text reminder alerts
After submitting the form Bord na Mona will get in touch within 1-2 working days to discuss and confirm the updating of your details or assistance that they will provide you with.
Remember to signup for the free SMS bin reminder service to avoid missing those bin days!
Does Bord na Mona have an app?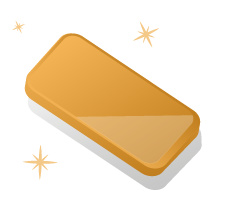 Unfortunately, not yet. This is an increasingly expected standard with modern companies which can allow their customers to conveniently interact with their account or take out additional services, particularly if access to a computer is difficult, or making calls are not preferred. Hopefully, this is something that they will look into developing in the future.
Looking for further services with Bord na Mona?
Bord na Mona also offer their services to commercial clients, with services ranging from waste collection and treatment, comprehensive reporting, skip hire, waste and cost reduction audits and more. To receive a quote for business, customers are required to make contact with Bord na Mona through their small/medium business or large business contact forms.
Which form should I pick?
Small/Medium Business
Requires less than 10 tonnes of waste
Typically have less than 50 employees
Require wheelie bins only
Large Business
Produce more than 10 tonnes of waste
Typically has more than 50 employees
Required wheelie bins, skips, bailers, compactors etc
If you are looking for assistance in regular tyre disposal, this is also something that Bord na Mona can help with. On average over 30,000 tonnes of tyres are processed through Bord na Mona recycling facilities, which are turned into a substance called crumb rubber, and used in the creation of sports pitches, play areas, equestrian rubber etc.
The services and products mentioned on this website may only represent a small selection of the options available to you. Selectra encourages you to carry out your own research and seek advice if necessary before making any decisions. We may receive commission from selected partner providers on sales of some products and/or services mentioned within this website. Our website is free to use, and the commission we receive does not affect our opinion or the information we provide.