Three, officially known as Three Ireland, is one of the Republic's well-known mobile and broadband providers, but are they any good? How can you top up online? How can you contact their customer service team? Find all you've ever needed to know about Three Ireland in our complete provider review.
Three Ireland Synopsis

Product types: Broadband and mobile

 

No cable connection needed
Customers: 2.8 million

 

Competitive prices
Connection Type: 4G or 5G

 

Poor customer reviews
About Three Ireland
Three Ireland launched in July 2005 and at the time was the fourth mobile operator to grace our shores. Initial offerings included postpaid (billed services), but in 2006, Pay-as-you-go (PAYG) mobile services became available. This was followed in 2010 by an innovative prepaid mobile broadband product where vouchers could be purchased and were good for connectivity from one day up to a month.
In 2013, Three Ireland's parent company, CK Hutchison Holdings, made a play for another Irish mobile operator, O2. By 2015, it fully integrated the O2 brand into Three Ireland.
Is Three an Irish company?
Three Ireland belongs to the CK Hutchison Holdings, which deals with energy, infrastructure, ports, retail, and telecommunication services worldwide. The conglomerate has over 300,000 employees in 50 countries and operates Three Ireland under the umbrella of that global brand.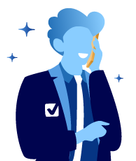 Find Ireland's best broadband deal in minutes.
Chat with our broadband experts and get your internet sorted.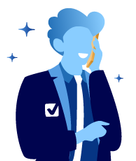 Save money on your broadband bills with Selectra.
Selectra is currently closed. You can leave your phone number and get a free callback.
Three Mobile Deals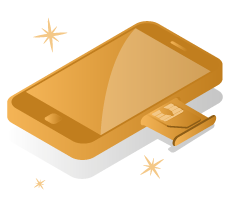 As with most mobile providers in Ireland, Three Ireland offers both prepaid and postpaid mobile phone plans. You will either be on the 3G, 4G, or 5G network, depending on the geographical area you find yourself in when using the service.
To simplify the Mobile Phone Service Offers with Three Ireland, we divide them into three common categories:
3 Bill Pay Mobile Plans
3 Prepay Mobile Plans
How to top up three?
Three Bill Pay Mobile Plans
3 bill pay customers will first need to decide between a 4G plan or upgrade to a 5G plan.
Those who opt for a 5G mobile plan can pick between prices ranging from €25 to €85 a month. The difference between each plan depends on how much data inside the EU you would like to include, the number of minutes, and how much texting you want to have.
In contrast, 4G mobile plan prices range from €20 to €80 a month.
All Three Bill Pay Mobile Plans come with unlimited "All You Can Eat" data within the Republic of Ireland. Most plans are for a minimum 24-month term, and only a few are for just 12 months.
Three Prepay Mobile Plans
Pay as you go customers are required to top up every 28 days to maintain their plan active.
Prices start as low as €15 to €30 per 28-day cycle.
You can choose how many features you want to include to select the prepay mobile plan that best suits your needs.
The major difference with prepay mobile plans is you can opt-out or simply stop at any time without any penalties.
How to top up three?
You have the following options to top up Three mobile plans:
Three Top Up Options
Scheduled Top-up
Instant Top-up
In-Store
From your phone
We examine in detail the various Three top up options below.
Scheduled Top-up
The scheduled top-up with Three Ireland automatically adds credit to your prepay mobile phone when your credit runs low. You can also set up an automatic top-up on a set date of each month.
To activate this Three mobile top-up option, you will first need to register and log in for a My3 account.
Instant Top-up
You can also complete a Three instant top-up with your debit or credit card in the following ways:
Top up online: Head to the Three top-up online webpage and enter the amount and card details to top up your mobile phone accordingly. This option also accepts payments via Paypal.
By SMS: Just text the words 'TOPUP', the amount you would like to top up, and the last four numbers of your registered card. Text to 50100 and you are done!
My3 App: Use your My Three login account to top up. You can also top up for family or friends from the My3 App.
Contact Three Customer Care: Existing Three mobile customers can simply dial 1744 to reach Three Ireland and top up. This is a free call.
In-Store
You can also visit any 3Store to complete your top-up. You can easily locate the nearest 3Store to you via the suppliers' store locator tool.
From your phone
You can contact the Three Customer Care Team by dialling 1744, this is a free call. If you have other queries about your mobile phone plan, have a look at our list of Three contact numbers to reach the appropriate department according to your enquiry.
Three Broadband Deals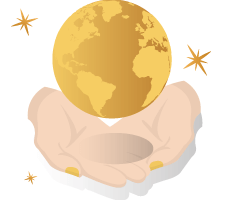 Three's broadband offering is a little different from others on the market in that you can opt for prepaid or postpaid (bill pay) broadband. The options for Home Broadband are:
3 Broadband Unlimited 5G Fast
3 Broadband Unlimited 5G Pro
3 Broadband Unlimited 4G
4G SIM-Only Broadband
Prepay Broadband
Are Three Broadband Offers unlimited? Although advertised as 'unlimited', all Three Broadband deals are limited to 750GB of data per billing cycle. This is considered to be a 'fair usage' limit.
Three Broadband Unlimited 5G Fast Plan
To be eligible for this plan, you first need to ensure your home is within the geographical area where Three's 5G broadband network coverage is available.
Although advertised at a nice even €30 per month, this is the price you pay only for the first 12 months. The plan has a minimum 24-month term and costs €50 per month for that second year and thereafter.
A free router is included, but you will have to do the installation yourself, which can be a little complex if you do not have an antenna already installed.
Three Broadband Unlimited 5G Pro Plan
Once again, this plan is only available for those located inside Three's 5G broadband network coverage.
The difference between this plan and the 3 Broadband Unlimited 5G Fast Plan is having the installation done by Three Ireland's professionals.
They again price the first 12 months at €30 per month and €55 per month for the second year of the minimum 24 month term.
There is a one-time €149 fee for the antenna and router installation. Although expensive, you can at least rest assured the installation will be done properly.
Three Broadband Unlimited 4G Plan
If you don't live within Three Ireland's 5G network, never fear as their 4G covers 99% of the nation's territory. Although the plan offers slightly lower speeds than the previous two, its price remains lower.
It is again a 24-month minimum contract with the monthly price remaining at €30 per month for the duration of the contract.
Like the 3 Broadband Unlimited 5G Fast Plan, you will need to complete the installation yourself.
4G SIM-Only Broadband Plan
For those who already own a router or are simply looking to connect an additional device in their home, Three Ireland's 4G SIM-Only Broadband Plan is a great option.
Depending on how much data you intend to use, you can have a SIM-only plan starting as low as €15.99 or as high as €69.99 per month. Have a look at Three Ireland's mobile offers below for further details.
Prepay Broadband Plan
The Three prepay broadband plan gives you no-strings-attached broadband for €30 per 28-day period. This type of plan can be ideal if you are moving house, renting an Airbnb, in temporary accommodation, or for your country retreat home and need broadband.
You are limited to a maximum of 30 Gb usage per 28-day period. To prolong your plan, simply make a minimum €30 top-up on your Three top-up account before the end of the 28 days.
If you wish to stop the plan, simply do not make a top-up and the account will automatically cancel itself. It's that easy!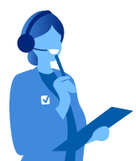 Looking for fast and reliable Broadband?
Call our Broadband team for free today.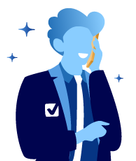 Save money on your broadband bills with Selectra.
Selectra is currently closed. You can leave your phone number and get a free callback.
Other Three Ireland Deals
Regardless of whether you decide to become a Three Ireland mobile or broadband customer, joining either one will give you access to much more. We explore other extras offered exclusively to Three Ireland clients.
3Plus Rewards
We've seen some great reward schemes with gas and electricity suppliers before, such as Electric Ireland and Bord Gáis Energy! We are happy to see Three Ireland move into the loyalty scheme arena with its 3Plus reward offers for loyal customers.
All Three customers have access to 3Plus Rewards (also known as Three Plus), whether pay as you go or postpaid. Advantages of belonging to the 3Plus rewards scheme include:
Pre-purchase access to 3Arena and 3Olympia theater events
Discounts in restaurants, cinema, and shopping
3Plus breaks, great value on weekend getaways
3Money Prepaid Mastercard
Another interesting addition to the Three Ireland range of offerings for customers is the 3Money prepaid Mastercard. Available exclusively to Three mobile or broadband customers, the card can easily be topped up via your bank account or bank transfer and can be used abroad.
The fact that it's prepaid adds an extra layer of security as if it's stolen, no massive bills can be run up on your behalf. The card is free and, if lost or stolen, can be replaced with the same amount of credit as the original card.
Three Ireland Business Offers
On top of residential plans, Three Ireland also offers a nice variety of broadband and mobile plans for businesses.
Small business owners can also look at Digiweb, Eir Ireland Imagine Broadband, or Pure Telecom business packages to see which has the best one for your needs. We look at Three Ireland's business offers below.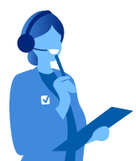 Selectra can help you save money on your broadband plan.
Call one of our knowledgeable advisers for free advice on your broadband plan.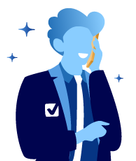 Save money on your broadband bills with Selectra.
Selectra is currently closed. You can leave your phone number and get a free callback.
Three Business Broadband Plans
Customers looking for broadband solutions for their business can choose from:
3Business Broadband Express
3Business Broadband Advanced
Three Business Broadband Express
This introductory broadband package from Three Ireland comes with the 5G capability enabled. This is great if your business is within Three's 5G broadband network coverage.
Pricing for this broadband plan is €36 per month, excluding VAT. The plan has a minimum 24-month duration, has unlimited data, and comes with a free router. The only downside for this plan is that the installation is not included and you will therefore need to do it yourself.
Three Business Broadband Advanced
This is a very similar broadband offer to the 3Business Broadband Express plan. The crucial difference is having the antenna and router installation completed by a Three Ireland technician.
The price for this option is €44 per month, excluding VAT. The plan has a minimum 24-month duration, has unlimited data and 5G capability enabled.
On top of the slightly higher monthly price, you will also have to pay a one-time €121 device fee.
Three mobile broadband
Since Three Ireland's broadband connections come from wireless tower signals anyway, you may want to consider obtaining a mobile plan for your business's connectivity needs.
The 5G speeds are said to be fast enough to match just about any cable or fibre-optic broadband connection. Why not get a Three mobile data plan to give you the bonus of mobility for your connection needs? Have a look at the various mobile offers for businesses below.
Three Ireland Business Mobile Offers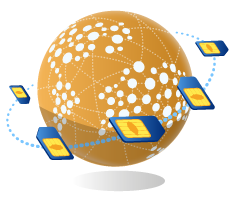 Three's business mobile plans vary according to the size of your business. For ease, we have divided the Business Mobile Service Offers into three categories:
SIM-Only Plans
1-4 employees Plans
4+ employees Plans
Business customers will also be happy to see the 'Virtual landline app' as an available feature on any mobile plan.
Also known as Three Wi-Fi calling, the virtual landline app allows you to make and receive calls like a regular landline phone. Using the Three Wi-Fi calling feature is essential for many businesses and is something that residential customers have been waiting for years now from Three Ireland.
Three Business SIM-Only Plans
All of Three's mobile SIM-only plans come with 'All you can eat' data, unlimited text, and unlimited calls. A fair usage policy applies for these unlimited features.
The SIM-only plan prices range from €14.99 to €40 per month, excluding VAT. The key differences are in how much data and how many international minutes to include with your plan.
Three 1-4 Employees Mobile Plans
Again, we see all Three's mobile plans come with 'All you can eat' data, 5G access, unlimited text, unlimited calls, and the Three Wi-Fi calling feature.
Prices start at €45 and go as high as €80 per month, excluding VAT. There is a lot more variety of plans for businesses with 1-4 employees compared to the business SIM-only plans. One can opt for unlimited UK calls and text, international roaming features, mobile security, and much more.
It is important to have a good understanding of your business needs. For example, how much traveling you expect your employees to do, so you can choose the right plan.
Also note that these plans come with a 24-month contract, double the duration of SIM-only plans.
Three 4+ Employees Mobile Plans
With 4+ employees, businesses will continue to have the 'All you can eat' data, 5G access, unlimited text, unlimited calls, and the Three Wi-Fi calling feature.
With more employees using the services, prices drop compared to the 1-4 employees' mobile plans. With over 4 employees, the Three mobile plan prices range from €30 to €45 per month, excluding VAT.
Again, it is important to know your business needs to choose the right features with these mobile plans. International roaming, unlimited UK calls, and text, mobile security, are just a few of the mobile features available on these plans.
What is fair usage? The Fair use policy is a policy that the EU has set to limit abuse from users about these 'unlimited' features. It is set at such an outrageous amount that any 'regular' user would never surpass the limit, but low enough that any illegitimate users, such as anyone doing spam or things along these lines, would be capped and caught.
Other Three Ireland Business Solutions
Three offers businesses more than just broadband and mobile solutions. Here are a few of the other services you can get from the company.
Managed connectivity
With Three's managed connectivity option, you have the option of Three providing high speed and secure solutions for WAN, LAN, internet access, Wi-Fi, firewalls, and server colocation services.
Managed mobility
Three's managed mobility options for business comprise mobile device management, mobile application management, mobile content management and mobile data management, and security. These options enhance security features, with options such as encryption and secure file syncing, which are crucial for many businesses' operations.
Communications and collaboration
This managed feature from Three Ireland includes options such as:
Mobile call recording
Hosted UC
Cloud-based telephone solutions
Hosted contact centres
Bulk SMS services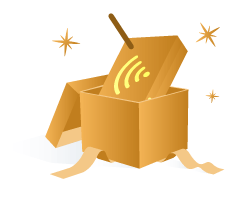 Are you on the best broadband deal?
Find out today with one free call.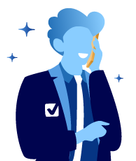 Save money on your broadband bills with Selectra.
Selectra is currently closed. You can leave your phone number and get a free callback.
IoT
Last but not least, Three brings businesses into the future with the Internet of Things (IoT). This level of connectivity can boost security, customer engagement, and even energy saving through smart energy grids.
What is My3?
My3 is the Three login online account for both mobile and broadband users, prepaid or postpaid. Three Ireland customers can pay bills, check upgrade eligibility, verify their account balance, and much more from their Three login online account.
Customers with prepaid plans can top up, check their credit balance and buy add-ons, such as extra data from their My three login account. From My3, customers will also be able to send free web texts.
Customers who have registered for the My three login account can also download the My3 app and complete all the same functions you would from your Three online account. Unfortunately, the My3 app isn't well-rated in Ireland with 2.6 out of 5 stars in Google Play and 1.2 out of 5 stars in the Apple store.
Three Ireland Reviews
Three Ireland has over 700 reviews on Trustpilot.ie and a rating of 1.4 out of 5 stars. Unfortunately for Three, 93% of all reviews are classed as poor or bad. This says a lot about what customers think of the provider.
Customers who were unhappy with Three cited issues with the service received and with the internet not working.
Customers who were happy with their Three Ireland experiences spoke about excellent customer care and how happy they were with their plan.
No internet or service for weeks and I live in town. When I complained to customer care they said the can't give a timeframe of when things will be normal again, while continuing to charge me money but leaving me unable to make a phone call. I will switch to a different network today as this is ridiculous. Agata Gondek, Trustpilot reviews.
It is worth stating that more customers take the time to write a comment on review sites when they have a complaint or problem rather than when they are happy. That said, a 1.4 overall review score is quite low and is worth keeping in mind if considering using this broadband and mobile provider.
Three Ireland Contact Information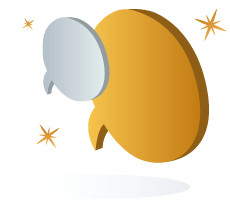 There is a multitude of ways to contact Three Ireland, they are:
By mail
By online chat
By phone
By email
Via Social media
For ease, we divided Three Ireland's various contact information accordingly.
How to contact 3 by mail
Three Ireland's corporate address is:
28/29 Sir John Rogerson's Quay,
Dublin 2
Any customer care related documentation should be mailed at the following address:
Three Customer Care,
PO Box 333,
Dublin 2
How to contact 3 by online chat
Three Ireland is one of the few mobile and broadband providers whose customer service you can get a hold of seven days a week, even on bank holidays.
Indeed, their online chat service is available from 7 am to midnight daily. Just head to the provider's website and either click on the tab 'message us', which appears in the middle of any page on the right-hand side.
You can also scroll at the very bottom of the company's homepage and click on 'contact us' under the 'Support' column. From here, you will see a large 'message us' box that you can click on and start a conversation with a Three Ireland representative.
This is often one of the quickest ways to reach someone at the company to get help with any query you may have.
How to contact 3 by phone
If you have a mobile plan with Three Ireland, you can simply dial 1913 from your phone. Their customer care team is available Monday to Friday 8 am - 8 pm, Saturday and Sunday from 9 am to 6:30 pm.
We break down the other alternatives below on how to talk with a 3 customer service representative.
Three Contact Number

Department

Contact

Three business customers

1800 200 017
Monday to Friday 8:30 am to 5:30 pm

Three Customer Care Number

1913
Mon to Fri 8am - 8pm , Sat & Sun 9 am to 6:30 pm

Three Customer Care Number from abroad

+353 83 333 3 333
Mon to Fri 8am - 8pm , Sat & Sun 9 am to 6:30 pm

3Money card

1890 812 102
Monday to Friday 9 am to 6 pm

3Money card from abroad

+353 61 203 357
Monday to Friday 9 am to 6 pm

Webchat

Three Webchat page
Daily - 7 am to midnight
How to contact 3 by email or social media
The provider encourages customers to use the online contact form for any type of query rather than providing a contact email address.
You will have to select from one of the following query types when using the online form:
Account Admin
Age Verification
Billing
Coverage
Disconnection Request
Handset Issue
My3 login
Online Order
Topping Up
Other
Alternatively, there are only two valid email addresses we could find for the provider:
privacy@three.ie: This email is specific to your privacy data and queries related to how your personal information is handled. The company very much favors and encourages communications via telephone or chat rather than email.
care@3moneycare.com: For customers part of the Three Ireland 3Plus rewards programme and are having issues with their 3Money prepaid Mastercard.
Remember that you can usually get a quick response by messaging companies via social media. Three Ireland have Facebook, Twitter, Instagram, and Youtube accounts.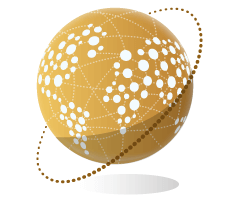 Our broadband deals are hassle-free.
Talk to our experts and get your broadband sorted out in minutes.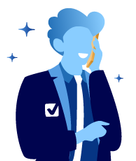 Save money on your broadband bills with Selectra.
Selectra is currently closed. You can leave your phone number and get a free callback.
Three Ireland FAQs
How to cancel Three broadband?
To cancel your Three broadband contract, you will need to call the customer care team with at least 30 days' notice. If you are still under contract, an early exit fee may apply.
How to top up Three broadband?
Three Ireland has a great video detailing each step of how to top up three broadband.
How fast is Three 4G broadband?
4G broadband can reach download speeds of up to 600 Mbps. However, typical speeds range more between 50 and 100 Mbps. That is still very fast for a wireless connection, competing against existing fibre connections.
How to listen to voicemail without credit Three Ireland?
You can access your voicemail for free by dialing 123. Should you be dialing from another phone, just add the number 5 after the prefix of your mobile number and you will be taken to your voice mail.
How do I contact Three Ireland?
Depending on your query, you will want to use the correct Three contact number. Our contact section covers all possible options for reaching the Three customer care team.
The services and products mentioned on this website may only represent a small selection of the options available to you. Selectra encourages you to carry out your own research and seek advice if necessary before making any decisions. We may receive commission from selected partner providers on sales of some products and/or services mentioned within this website. Our website is free to use, and the commission we receive does not affect our opinion or the information we provide.
Read more about Three Ireland