Searching for more info on Thorntons Recycling or uncertain if using a recycling centre will help you save money on your Thorntons bins? Find out this information and other handy tips on handling your home's waste management in this complete guide.
Thorntons Recycling. Who are they?
Thorntons Recycling is an Irish waste management and recycling company operating across the counties of Dublin, Kildare, Meath and Wicklow. Founded in 1979 by husband and wife Padraig and Carmel Thornton, Thorntons Recycling has been going strong and servicing the waste disposal and recycling needs of the Irish for over forty years. 
Thorntons Recycling offers a wide range of options and services covering both the domestic and commercial sectors. Boasting of having a portfolio of over seventy-five thousand households, in excess of five thousand five hundred business customers and even manning a recycling centre on behalf of Dún Laoghaire/Rathdown County Council. Thorntons Recycling certainly seems well established and are worth considering if you are moving home. 
What packages and discounts do Thorntons Recycling offer?
Within the domestic sector, Thorntons Recycling offers two packages for household waste collection and recycling. Let's take a quick look at these.
 

| Eco Band Lite | Eco Band |
| --- | --- |
| Recommended for 1-3 person households | Recommended for 4+person households |
| Collections twice per week of general, compost, and recycling waste | Collections twice per week of general, compost, and recycling waste |
| Price per general waste bin lift based on a weight of up to 25kg per month | Price per general waste bin lift based on a weight of up to 40kg per month |
| Excess of €0.25 per kg over 25kg per month | Excess of €0.25 per kg over 40kg per month |
| €15.75 Per Month - €189.00 Per Year | €18.99 Per month - €227.88 Per Year |
| X2 Month upfront payment of €31.50 required | X2 Month upfront payment of €37.98 required |
Ultimately, the deciding factors here are how many people live within your house and how recycling savvy you are. Even if you have a larger household, the cheaper Eco Band Lite package may still work for you if you are able to utilize and access a local recycling centre to save on your Thorntons bins space (such as the Ballyogan Thorntons Recycling centre Dublin) or by focusing on purchasing products with minimal packaging.
It's worth noting that you may also be able to save money on your Thorntons recycling by taking advantage of the "First Month Free" deal, which is featured on the homepage, or the "Refer A Friend" scheme to avail of a potential €25.00 credit top-up reward for both the referrer and the referee. 
All you need to do for the Refer A Friend scheme is the following: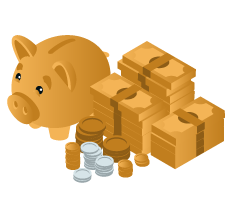 Head over to the Thorntons Recycling website, and select the green "Household" button.
In a banner near the top of the page, you will see "Refer A Friend" in a blue box, click this.
On the next page, you will see the referral form. Input your account number, your pin, your friend's email address, and hit "Send Referral".
Now all you have to do is sit back and wait for your friend to complete their registration process. Once they have successfully done so and Thorntons Recycling can confirm that everything is complete, you should both receive €25 in credit applied to your account, nice and simple. Why not see if you can save on your energy while you are at it?
Make sure that your friend uses the same email address to register with Thorntons Recycling as the one that has been used on the referral form.
What options does Thorntons Recycling have for businesses?
Thorntons Recycling offers a variety of products and services to commercial clients, ranging from waste electrical and electronic equipment disposal, confidential shredding and skip hire, to the removal of food waste, grease traps and simple waste removal. 
Unfortunately, their website doesn't offer many details about the specific packages and prices on offer, but due to the varying business types and needs that they cater for, this is understandable. Instead, they encourage potential clients wishing to take out their services or undertake a free waste audit to either give them a call or to submit a query form to discuss what options and plans are available.
What is the best Thorntons Recycling phone number or contact method?
As with any service, it's important to know that help is available should you need it. Let's take a quick look at the best Thorntons Recycling phone number and other ways that you can get in touch with your service provider to resolve your Thorntons bins or recycling query. 
 
Contact Method
Contact Details
Method Availability
Phone Number
(01) 623 5133
Monday-Friday 8am to 2pm
Saturday 8am to 2pm (Commercial Only)
Sunday Closed
Email
[email protected]
Monday-Friday 8am to 2pm
Saturday 8am to 2pm (Commercial Only)
Sunday Closed
Contact Form
Available on the Contact Us section of the website
24/7
Mailing Address
Unit S3B, Henry Rd, Park West Business Park, Dublin 12, D12 DP83
24/7
Social Media
Facebook, Instagram, Twitter
Monday-Friday 8am to 2pm
Saturday 8am to 2pm (Commercial Only)
Sunday Closed
Does Thorntons Recycling have an app?
If you don't fancy having to hunt to find your Thorntons Recycling phone number or typing out an email, Thorntons Recycling has also developed apps for both the Google Play and Apple App stores, in addition to the standard online account management. From within these, you can easily:
Access and manage your account
Make payments and top-up
View your calendar so that you know which Thorntons bins pickups are on which days
View your collection history
Make contact with customer support
Take out additional services such as skip hire at discounted rates
Google Play does not yet show a rating for the Thorntons Recycling app, however, the reviews left by users are somewhat mixed. Over on Apples App Store, the application is currently rated at 5/5, however, this is based on a single rating, and so should perhaps be taken with a pinch of salt.
Which Thorntons Recycling bin for which waste?
Of course, what use is having different Thorntons Recycling bin for each type of waste if you aren't sure of what goes in which. Well, this is important to know, because as with most waste disposal services, putting the wrong items in the wrong bin could land you a fine. Let's take a quick look at the three Thorntons Recycling bin types that you will come across, and more importantly, what you can put in them.
| General/Black | Recycling/Green | Compost/Brown |
| --- | --- | --- |
| Vacuum Cleaner Contents/Dust | Newspapers/General Paper & Magazines | Garden Waste (So long as they aren't chemically contaminated) |
| Broken Delph | Cardboard Boxes & Packaging | Dead Plants & Flowers |
| Soiled Food | Tin/Steel Cans | Hedge Cuttings & Grass Trimmings |
| Packaging | Tetra-Pak Juice & Milk Cartons | General Food Waste Without Packaging |
| Contaminated Plastics & Polystyrene | Plastic Bottles | Coffee Grounds, Paper Filters & Teabags |
| Plasters, Nappies etc | Plastic Film/Soft & Rigid Plastics | Cardboard & Paper if Soiled by Food |
Thorntons Recycling: The Green Bits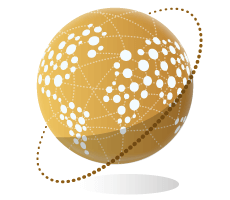 If you are looking for a waste service provider with proven ethics, then Thorntons Recycling is certainly one to consider. For four consecutive years, Thorntons Recycling has been awarded several Pakman Awards relating to its quality of service, along with their environmental and sustainability services. In addition to this, Thorntons Recycling won the Green Energy Provider Award in 2018.
On top of these achievements, their recovering and recycling centre Dublin successfully process and recycle more than 90% of the materials that arrive at its centre, meaning that their techniques and dedication to efficiency result in a minimal amount of waste being sent to other non-green waste storage facilities or landfills, thus reducing your carbon footprint further.
The services and products mentioned on this website may only represent a small selection of the options available to you. Selectra encourages you to carry out your own research and seek advice if necessary before making any decisions. We may receive commission from selected partner providers on sales of some products and/or services mentioned within this website. Our website is free to use, and the commission we receive does not affect our opinion or the information we provide.