Compare Broadband Providers: Save Money Today

---
If you are looking to compare broadband providers, but feel a little overwhelmed or lost by the process, then this guide is a great place to get started in understanding the importance of switching, and how you can get started. From current supplier offers, to how customers rate their services, let's get started.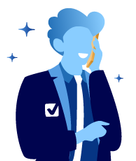 Sign up for broadband with one free call.
Talk to our experts and get your broadband sorted out in minutes.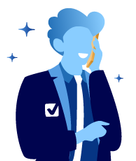 Save money on your broadband bills with Selectra.
Selectra is currently closed. You can leave your phone number and get a free callback.
Why is it important to compare broadband providers?
When we move home, there are dozens of things we need to set up and tick off our to-do list, from checking for the best energy deals, seeing which companies are available for waste collection, changing your address details, and a myriad of other tasks. Once this is done, you will often find that the utility bills that you have had to set up total to quite a substantial figure.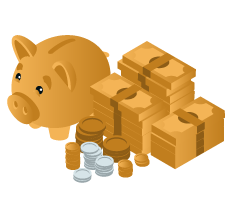 If you are one of the 92% of Irish households that have access to internet services, then broadband will have been one of these bills, and will often be far from the cheapest. Moving home is a prime opportunity to check for what deals are available in your area, with many broadband providers in fact offering exclusive deals and packages to new customers.
Even if you haven't moved home, if your contract is coming to an end, it is worth having a think about what sort of use you get out of your package. Are you paying for a service that you simply don't need, and could cut down on the speed? Do you maybe need a more comprehensive service due to a change in circumstances or working from home? Exciting new projects such as the Celtic Interconnector project could also mean the introduction of a range of new options in the near future.
Most broadband plans have their price fixed for the first 12, 18, or 24 months. After the initial contract length has elapsed most providers tend to increase the monthly amount by up to 50%. So that plan you were comfortable with for €30 per month could shoot up to €45 per month for exactly the same product. While this may not sound like a lot, an extra €180 per year for the same product simply doesn't make sense when there are better options out there.
Either way, you need to make sure that you are on a broadband plan that suits both your needs and your bank account.
Does your supplier offer a loyalty scheme? Some providers incentivise brand loyalty and new customers joining by offering attractive awards, such as through the Three Plus rewards program. Keep an eye out for these!
Things to consider when comparing broadband offers
While changing your broadband service provider can be pretty simple, it is worth considering what you feel is important for your home, and what criteria you should use in your mission to compare broadband providers.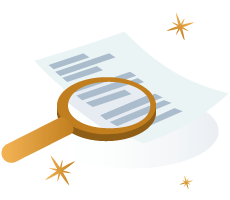 A few examples of useful things to keep in mind are:
When does my current contract end?
What is my budget, can I reduce my package, or do I need to expand it?
What services do I actually need?
Will changing broadband provider affect any other items in my bundle?
What services and maximum speeds can I get?
Do I need a rural broadband specialist?
As with many types of contracts, you will often be locked into a fixed term with your current broadband provider. While it isn't impossible to cancel these contracts, the remainder of the contracted service period will usually be payable in full, along with cancellation charges. In some cases, you may also need to give 30 days' notice or more of your intention to cancel your service, on top of returning your equipment. So make sure to plan your switches in advance.
Likewise, if you have bundled your broadband with other packages, you should read the terms of your contract to see if changing your broadband provider will affect your other services. Bundle deals are, however, a great way to save money, with many providers offering broadband, mobile and television packages together at a significantly reduced price.
Finally, all properties are restricted in terms of the speeds that they can physically get. For example, if your home is only capable of receiving a maximum download speed of 30 Mbps, then purchasing a package with a maximum download speed of 250 Mbps will not benefit you, as your home cannot receive this speed regardless of agreeing to the package. More on this in our next section.
Make sure that your chosen broadband provider can service your area! Some providers are area or technology-specific, and so if you have moved towns or homes, you may not be able to continue with the same provider.
How to check your line and broadband speeds
As we have mentioned, one of the most important things to understand when going to compare broadband providers, is what type of speed your property can handle, and what type of connection you have.
Most broadband providers offer average speeds ranging between 24 Mbps and 150 Mbps, with a few exceptions claiming a maximum possible speed of 1 Gbps. Broadband speeds are broken into three important parts:
Download speed - The speed at which content is downloaded (images, films, documents)
Upload speed - The speed at which you can upload data to the web (files, emails)
Latency - How fast sent data can be recognised and interpreted by the receiving system.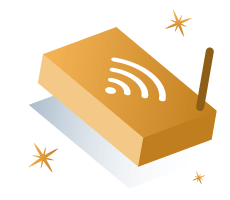 The good news is that most of the time when you compare broadband providers, their websites provide an in-built facility to test what form of connection you have, and which speeds are appropriate for your home. Here at Selectra, we have a similar tool on our broadband speed check page, along with a wealth of other useful information.
To get more of an idea about what sorts of speeds you need, take a look at the list below of commonly used online services, and their speed requirement to be able to function well.
5 Mbps is recommended for basic Netflix streaming
A minimum of 10 Mbps is sufficient for one person to reliably work from home, depending on the nature of your work
25 Mbps is ideal for light use with two devices (social media, light video watching, internet browsing
25-35 Mbps is advisable for online gaming
100 Mbps is sufficient for businesses of up to 10 users at any time
Medium to larger business should avail of services of a minimum of 300 Mbps, or to have multiple networks throughout the premises to spread the usage load.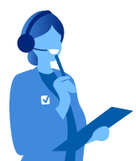 Looking for fast and reliable Broadband?
Call our Broadband team for free today.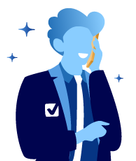 Save money on your broadband bills with Selectra.
Selectra is currently closed. You can leave your phone number and get a free callback.
Who offers the cheapest broadband in Ireland?
Now for the important part… the money.
In a world where the cost of living is ever increasing, it is natural that when we compare broadband providers, we want to make sure that the product that we choose is both suitable and affordable for our needs.
For this reason, we have assembled the cheapest currently available prices of the 10 largest broadband providers currently operating within the Republic of Ireland. Please note that these prices are based on the cheapest prices over the course of a 12 month period, the prices and speeds of which are subject to change, availability, area and potentially additional charges.
| Provider | Package Name | Price Per Month/Year | Maximum Speeds |
| --- | --- | --- | --- |
| Digiweb | Superfast Home Broadband Introductory Offer | €24.95/€299.40 | 100 Mbps |
| Sky | Q lite - Sky Q Superfast Broadband | €30.00/€360.00 | 36 Mbps |
| Eir | Broadband and Landline | €34.99/€419.88 | 500 Mbps |
| Pure Telecom | Instant Speed | €35.00/€420.00 | 500 Mbps |
| Rural Wifi | Instant Speed | €35.00/€420.00 | 500 Mbps |
| Vodafone | 500 Fiber Broadband | €35.00/€420.00 | 500 Mbps |
| IFA | Just Fiber | 37.00/€444.00 | 100 Mbps |
| Virgin Media | 250 Mb Broadband | €39.00/€468.00 | 250 Mbps |
| Cellnet | Hydro Eos | €49.99/€599.88 | 150 Mbps |
| Imagine | FOR HOME | €59.99/€719.88 | 150 Mbps |
Pricing and plan data correct at time of publication - 23/03/22
How can I compare broadband prices myself?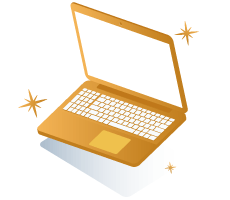 When seeking to compare broadband providers, one of the best tools you have at hand is the one you have already used today, the internet. Simply input "compare broadband providers", "complete broadband packages" or similar into your preferred search engine, and a range of related results will appear. Many of these results will be from comparison websites, listing multiple deals and providers. It is also beneficial to go to broadband providers' websites directly to see their full range of options.
If you know somebody who doesn't have access to the internet, but would like to check out their options, you can also point them towards their local Citizens Information Centre, who should be able to help them learn what their options are, and how they can get in contact with providers.
Although increasingly businesses use online contact forms live chats to communicate with the public, the vast majority are still happy to take calls to help you switch services, and compare broadband providers, including ourselves.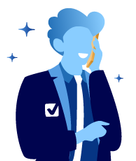 Better broadband and TV for less. Sign up today.
Call for free to get your TV & Broadband sorted today.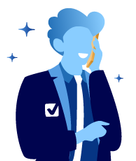 Save money on your broadband bills with Selectra.
Selectra is currently closed. You can leave your phone number and get a free callback.
Compare broadband supplier ratings and reviews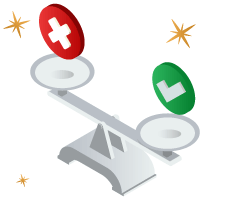 One final thing to bear in mind, is that though companies may claim to be all-singing and dancing, with every deal and plan under the sun, this means little if the real experience of their users doesn't match this. While reviews and word of mouth can be subjective, and perhaps not give the full picture, they are a very useful tool in helping you to make decisions when setting out to compare broadband providers.
Asides from asking your friends and neighbours, online tools such as Trustpilot or Google Reviews can give a great insight into how the public feels about a company, while also letting you see how or if the business responds to issues.
Below is a table showing the Trustpilot data for the aforementioned companies. Please note that two company profiles appear as "Unclaimed". This means that their Irish page may not be associated with themselves, or is yet to be approved by Trustpilot and confirmed as connected.
| Company | Score out of 5 |
| --- | --- |
| IFA | No Reviews Available |
| Eir | 1.3 (Unclaimed) |
| Vodafone | 1.4 (Unclaimed) |
| Sky | 1.5 |
| Pure Telecom | 2.1 |
| Virgin Media | 2.1 |
| Rural Wifi | 3.9 |
| Cellnet | 4 |
| Imagine | 4.3 |
| Digiweb | 4.7 |
As always though, remember to take these ratings with a pinch of salt. Many companies use one Trustpilot profile to cover all of their products, and so a percentage of these scores may not necessarily relate to their broadband services.