Energia: 2019 Login, Online, Rates & Contact
Energia is part of the Viridian group, which also owns Power NI, and began operating in the electricity market in the Republic of Ireland in 2000 and entered the Irish gas market in 2009, after deregulation. Initially Energia only catered to business customers.
In 2014 they began supplying residential customers and currently supply 100% green energy from wind farms, and contribute a massive 25% to Ireland's wind power generation supply.
The annual report by the Commission for Regulation of Utilities (CRU), regarding the electricity and gas retail markets, showed that Energia had a 7.9% share of the residential electricity market and a 7% share of the gas market, and are continuing to carve into the Irish energy market. Energia are also investing a significant amount of capital in renewable energy resources for all of Ireland.
---
Energia Login & Energia Online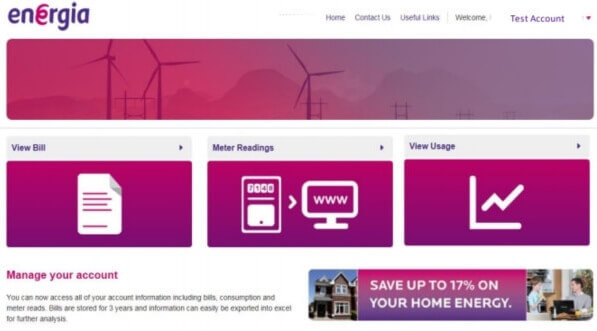 Energy Online have separate login accounts for business and residential customers, and online facilities include being able to view bills, payments, submit meter readings and estimate your next bill.
The ability to estimate your next bill is a really useful option, allowing you to keep track of your spending and make sure you stay within your budget. Plus, their paperless billing option (bimonthly) is different to other companies in that once you've signed up with them online, unless you specifically request a paper bill, they'll never send you a paper version. This is very much in keeping with their green ethos.
Energia also say that by registering online you may be entitled to an online billing discount, and after contacting their sales team we can confirm that you'll be given a 4% discount off the standard unit price.
Switch online! If you switch online you will also be rewarded with a €50 cashback bonus.
---
Registering
The registration process for Energia online is pretty straightforward, although it's a good idea to have your welcome letter from them nearby, as it contains most of the details you'll need. Simply provide:
An email address.
Your Energia account number (in the top right hand corner of any bill or in your welcome letter).
Your first name and last name exactly as they appear in your welcome letter.
The answer to the emergency question you picked when signing up with them originally.
If you're with Energia for both electricity and gas, you can use either energy account number to sign up, and later log in to add the other account. After entering in your details your address will be shown and you need to confirm it. If there are any errors with your name on your welcome letter, or your address, Energia recommend you call them to arrange correction, after you've completed the registration process.
It seems like a bit of a pain that you need to call Energia in order to change any incorrect details. Logically we'd imagine a large percentage of errors would be spelling mistakes, and so to avoid wasting time it would be easier and faster if it were possible to send any corrections via your registered email, or via your online account. We would imagine the process of calling to change incorrect details is in place for identify verification purposes, and customers' data protection.
If you forget your username or password they have options on the login page to deal with this, as long as you have your account number to hand, and know which email address you signed up with.
Energia don't have an app for residential customers, unlike the majority of other providers, although there is a meter reading app for business customers.
---
Energia Rates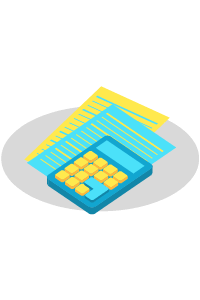 Energia have some good deals for new customers, in addition to the €50 bonus for switching online. Their electricity deal for new customers includes a discount of up to €261, their gas deal a possible €110 discount, and their dual fuel a €466 discount. Do pay attention to the fine print as these discounts are on the standard unit rates, and based on average national consumption - not on the entire bill amount, and you must also be signed up to online billing and Direct Debit.
These discounts apply to the standard 24 hour tariff, similar but lesser ones are offered on the night storage and day/night tariffs, more detail on these rates in the table below.
As attractive as the above offers may be, we highly recommend you also check out the Netatmo smart thermostat packages, which offer great deals, and yet aren't as visibly promoted as other offers. You'll get the same €50 cashback, a free Netatmo smart thermostat and installation, and some decent discounts against the standard rates - 25% off for electricity customers, and 27% off electricity and 26% off gas for dual fuel customers.
Existing customers can also benefit from discounts when they renew their contracts, 11% off electricity and gas for dual fuel customers, and 10% off for customers who use them for gas or electricity. Existing customers should call in order to get the discounted rate on their renewal contract, and note that as with the new customer deals, the discount applies to the standard unit rate.
There is also a loyalty program for existing customers to take into consideration when thinking about switching to Energia. In order to switch, you can either do so online, arrange a callback or just call them directly. We'd recommend switching online in order to avail of the cashback offer.
They do have a slightly odd system when switching online where you need to enter in a promotional code on their page for their electricity and dual fuel deals (not gas) in order to avail of their offered rates. Make sure you do this as you can get significant savings off their standard rates, and remember you need to sign up for online billing and direct debit as well. The promo codes are on their registration page.
One handy option Energia have which other providers don't, is the ability to make part or total payments towards your energy bill before you get it, through FastPay. Do not that if you're paying through Direct Debit, you shouldn't use the FastPay service to make payments against bills already issued, as the entire amount will be debited from your account regardless.
After switching to Energia or renewing your contract, you have a 14 day cooling off period, under EU law, under which you can cancel at any point free of charge. If you cancel after 14 days, you'll be subject to a €50 termination fee per fuel contracted (so €100 if you contracted a dual fuel option). Again, don't do this unless you find a much better offer that more than makes up the difference.
PAYG Energia do not provide PAYG services to the general public, only to customers who need help managing their debts, or customers experiencing financial hardship (proof required). If you fit one of these categories and you'd like to learn more, call Energia as soon as possible.
In the meantime, you can have a look at Energia's prepay meter tariffs and/or check out more information on their PAYG code of practice (includes information on topping up and lost cards)
Understanding your energy bills can be confusing so at Selectra we've taken the work out of it and have tracked down Energia's standard rates, and the yearly cost at the best discount (which is the dual fuel tariff after switching online and opting for Direct Debit and Online , with €50 cashback). If you have a night time storage heater and you're on the 24 hour tariff, you'll need to budget for an additional 11.03 cent per unit and €2.59 standing charge on top of the deals below.
Electricity Pricing

| Tariff | Unit Price | Day Unit Price | Night Unit Price | Standing Charge | PSO | Yearly Average | Cheapest Offer? | Yearly Average with Discount |
| --- | --- | --- | --- | --- | --- | --- | --- | --- |
| Urban 24hr | 21.43c | | | €171.33 | €47.34 | €1118.73 | 29% Discount Electricity/Dual Fuel + €50 cashback | €807.71 |
| Rural 24hr | 21.43c | | | €217.88 | €47.34 | €1165.28 | 29% Discount Electricity/Dual Fuel + €50 cashback | €854.26 |
| Urban Day/Night | | 23.5c | 11.26c | €214.62 | €47.34 | €991.92 | 29% Discount Electricity/Dual Fuel + €50 cashback | €730.23 |
| Rural Day/Night | | 23.5c | 11.26c | €273.04 | €47.34 | €1050.34 | 29% Discount Electricity/Dual Fuel + €50 cashback | €788.65 |
Gas Pricing

| Gas | Energia |
| --- | --- |
| Unit Rate | 6.64c |
| Standing Charge | €103.87 |
| Carbon Tax kWh | 0.42c |
| PAYG Service Charge | |
| Yearly Average Bill | €880.47 |
| Best Discount | Dual Fuel Gas 28% discount |
| Discounted Yearly Bill | €675.96 |
Last Updated: September 2018
---
Energia Contact
Energia provide several well-thought out avenues of contact and can be reached via telephone, e-mail, contact form, or in writing at their registered address.
Customer Service
For more information on the cosy homes scheme or any issues related to your billing, direct debit payments, or any other matters, get in touch with customer service.

Energia Customer Service Contact Number
Please check with your provider if you don't know how much a call will cost.
1850 405 405
*Monday to Friday: 9am-5pm
Switching
To switch directly to Energia without needing to be transferred from customer service, call the switching department directly.

Energia Switching Contact Number
Please check with your provider if you don't know how much a call will cost.
1850 300 700
*Monday to Friday: 8am-8pm; Saturday 9am-6pm
For queries via email...
customer.service@energia.ie
Head Office
Energia/Viridian Energy Limited, T/A Energia, Mill House, Ashtowngate, Navan Road, Dublin D15 H70K
Social Media




Online contact form
Energia Extra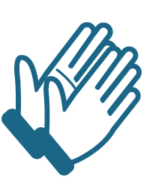 While a good effort, and something for nothing is never a bad thing, Energia Extra's rewards program is missing our favourite option, which is the ability to get points on your supermarket card and apply them to your energy bills, as with Bord Gáis Energy Rewards and Electric Ireland Rewards.
It would also be great if they didn't have a separate login for Energia Extra and instead had an all-in-one login, like MyBGE.
They offer discounts at retailers (e.g. stationery, web design, golf), spa and hotel deals, and competitions. Login here and have a look at what's on offer, and remember you'll need to register in order to claim any rewards.
Remember that Energia extra is not an automatic inclusion into your online offering, so find your account number and get on it in order to avoid missing out on any deals.
---
Energia Reviews
Energia's engagement with their customers' complaints is quite high and they do make an effort to change services where possible in order to please their customers.
Customers who were dissatisfied with Energia said that they disliked receiving two separate bills when they were on a dual fuel contract, and that Energia doesn't remind people to submit meter readings, whereas several other companies in Ireland do.
On the other hand, there are a lot of reviews from happy customers, who really liked that there was a discount for existing clients who renewed their contracts, but stressed that you had to look up information on the discount and ask for it, as opposed to it being automatically applied.
Their customer service is also highly rated, with many customers giving it a five star rating, due to their helpful and attentive staff. We'd say this is a really big plus, the last thing you want to be worried about if you're having issues, is dealing with somebody who got out of the bed on the wrong side that morning.
---
Cosy Homes Scheme
Under this scheme, and in order to reduce energy waste, Energia provide:
Boiler servicing.
Boiler replacement.
Help with applying for grants.
Installing and improving insulation and lining.
Solar panel installation.
Smart thermostat (Netatmo) installation.
You can arrange to have your boiler serviced by Energia by filling in this online form or by calling. Although they normally charge €99 for this service, as do Bord Gáis Energy, you can currently get it for just €85.
For boiler replacement, they'll replace your older boiler with a condensing boiler (currently recognised as the most efficient boilers on the market). Energia will then add zoned heating controls as well during installation ,and while the normal price for installing the boiler and two heating controls would be an eyewatering €3681, Energia customers can get it done for €2184, a massive saving of €1497.
Grants that Energia can help you with include SEAI's Better Energy Home Scheme, and the Irish Government's Home Renovation Incentive. Basically they'll handle all the paperwork for you, and let's be honest - nobody likes doing paperwork!
For insulation and lining, they offer four options:
External wall insulation.
Cavity wall insulation.
Dry lining/internal wall insulation.
Roof or attic insulation.
We do recommend looking into insulation,as it's one of the most cost-effective ways to reduce energy waste, and your bills.
For solar panels, they offer to install flat panels on your roof for your hot water needs. The normal package costs €6149 but Energia customers can get it for €4650 (including discounts and grants).
Hot water is a massive cost to any household, and we do love solar energy here at Selectra.ie, but it really depends on your disposable cash and the size of your household whether this would be a worthwhile investment or not - you'll also need to consider how long the warranty lasts and the cost of replacing any fuel cells or batteries. Have a look at our guide on solar panels, do the math, and decide for yourself.
Energia provide the Netatmo smart home thermostat, as well as installation, for €249, but you can also sign up for the Netatmo package and get it for free. It's worth noting that the Netatmo was voted the best buy in the smart thermostat category by Which?, a prestigious UK based consumer association.
To take up any of these Cosy Homes Scheme offers, they can't be contracted online so either fill in this form to receive a callback, or directly call customer services for more information.
---
Energia Fuel Mix
Energia are a 100%renewable energy supplier and create a quarter of Ireland's wind power supply, drawn from 40 wind farms that Energia operate across Ireland. They are also involved in the development of new wind farm projects, aiming to better harness Ireland's large wind power capacity and increase the availability of renewable energy.