Interested in finding out more about Energia Ireland? A well-established gas and electricity supplier, they also invest in Irish energy infrastructure, particularly in renewable energy. Read on to discover the providers' latest prices, deals, and see if you should switch to this leading energy supplier today.
Energia Ireland Synopsis

Fuel types: Electricity, gas, and dual fuel

 

Great customer service
Customers: 755,000 total

 

Competitive energy prices
Electricity sources: Renewables

 

Does not offer a PAYG option
Who Is Energia Ireland?
Energia Ireland was established in 1999. It began operating in the electricity market in the Republic in 2000, initially catering to just business customers.
The company then entered the Irish gas market in 2009 after deregulation. In 2014, it began supplying residential customers and currently supplies 100% renewably sourced electricity.
How big is Energia Ireland Today? The provider currently has 85,000 business customers and over 755,000 residential customers. It is the fourth-largest residential gas and electricity supplier in Ireland, after Electric Ireland, Bord Gáis Energy, and SSE Airtricity.
Who Owns Energia Ireland?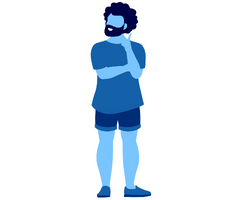 The provider is part of the Energia Group (previously the Viridian Group) which also owns Power Northern Ireland.
Since 2016, the group has been part of 'I Squared Capital', a private equity firm with headquarters in Miami, Florida. It focuses on the energy, telecom, utilities, and transport markets in North America, Europe, and Asia.
Is Energia an Irish Company?
Yes! The group has its headquarters in Dublin. The company has offices in Galway, Cork, Belfast, and Omagh as well.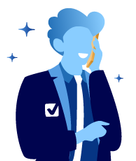 Talk to a real person. Speak to one of our energy experts now!
Our free service will put you through to a real person without the wait.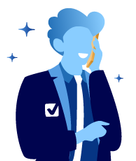 Save money on your energy bills with Selectra.
Selectra is currently closed. You can leave your phone number and get a free callback.
How Is the Energia Customer Service?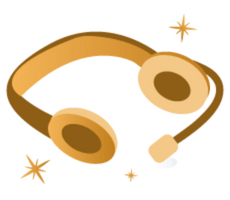 If you are an existing customer and need to reach Energia customer services for one of the following issues:
Billing
Direct debit payments
Submit a meter reading
Cosy homes scheme
Moving home
Want to switch to Energia electricity and gas
Financial difficulties in paying
You can get in touch with the Energia customer service department by calling 1818 405 405. Service representatives are available Monday to Friday from 9am to 5pm.
If you would like to contact Energia's relevant department as soon as possible, we would suggest checking out our comprehensive Energia contact numbers page.
Did you know? Existing customers can also access their Energia online account to resolve common customer service queries. Visit our Energia login guide for details.
What Are the Energia Ireland Reviews Like?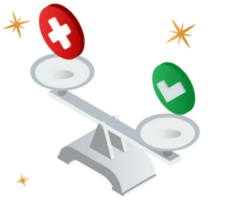 If you are concerned about how Energia customer satisfaction compares to that of other energy providers, have a look at our in-depth Energia reviews guide or the average rating for Panda Power reviews, Electric Ireland, and Bord Gáis Energy to name a few.
What Is Energia's Fuel Mix?
Energia electricity is from 100% renewable sources. It creates a quarter of Ireland's wind power supply, which is drawn from 40 wind farms operated across Ireland. The supplier is also involved in the development of new wind farm projects, aiming to better harness Ireland's large wind power capacity and increase the availability of renewable energy.
Did you know? Electricity generated by Energia's 22 owned and invested wind farms contributes a sizable 21% towards Ireland's wind power generation supply. Just one more reason to switch to Energia!
What Is Energia Bioenergy?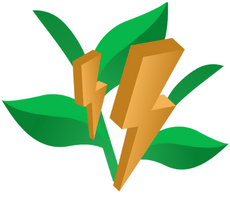 Energia Bioenergy is the largest anaerobic digestion plant in Ireland. It is the fruit of a collaboration between Energia electricity and Panda waste management. The Bioenergy plant began operations in Huntstown, Dublin in 2019 after an agreement worth €50m was signed between the two companies.
Panda waste will supply 70,000 tonnes of organic waste, which is to then be converted into electricity. Remnants of the anaerobic digestion process will be used as organic fertiliser.
What is an anaerobic digestion plant? Anaerobic digestion is a common natural process whereby biological materials, such as plant material, are digested by microorganisms. The materials are contained without air, hence "anaerobic". This digestive process produces biogas, which is then harvested and can be used as a gas or to produce electricity.
What Are Energia's Products and Services?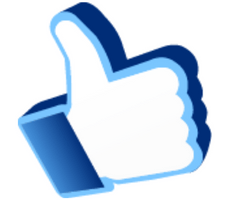 Not only is Energia electricity and gas provided to homes and businesses in Ireland, but the company also provides a multitude of other services that can be helpful for your home or to help you with your Energia online bills. These can be divided into two main categories:
What Are the Energia Ireland Electricity and Gas Prices?
You can get all the details on Energia electricity and gas prices in our dedicated Energia rates guide.
Overall, Energia's prices are rather competitive. With the various discounts available on their price plans, this provider often ranks in the top three providers for electricity prices. Currently, Bord Gáis Energy is the only provider that beats Energia electricity prices.
See the most recent price comparison table below to see how their best electricity offers compare to other suppliers.
Cheapest Electricity Offer per Supplier

| Supplier | Best offer | Price per year |
| --- | --- | --- |
| Bord Gáis Energy | 10% Discount | €2,005.58 |
| Community Power | Standard | €2,138.23 |
| Ecopower | Standard | €1,977.98 |
| Electric Ireland | 5.5% Discount | €1,923.19 |
| Energia | 10% Discount | €1,970.51 |
| Flogas | Standard | €2,089.08 |
| Glowpower | Has Stopped Trading | No Longer Available |
| Iberdrola | Has Stopped Trading | No Longer Available |
| Panda Power | Has Stopped Trading | No Longer Available |
| Pinergy | Smart Tariff | €2,490.63 |
| Prepay Power | Standard | €2,148.12 |
| SSE Airtricity | 15% Discount | €1,866.02 |
| Waterpower | Standard | €3,667.50 |
| Compare the Energy Market | Call  (01) 913 1771  Ad  | Mon - Fri: 9 am - 6 pm |
*Figures are for illustrative purposes only. Calculations based on average consumption figures for an urban home with a 24-hour standard meter unless specified. All discounts and cashback have been applied. PSO Levy Rebate of €97.25 has also been discounted.
Last updated: 22/03/2023.
Energia's gas prices have improved quite a bit in recent months and are now also some of the more competitive prices in Ireland. Anyone looking for a dual fuel plan should take a good look at this provider as its competitive gas prices along with the savings obtained on its electricity prices make it a leader in dual-fuel plans.
See the gas price comparison table below to see how Energia's gas-only offers compare to other suppliers.
*Figures are for illustrative purposes only. All discounts and cashback have been applied to price. Calculations based on average consumption figures.
Last updated: 22/03/2023
Strictly based on pricing, this makes the switch to Energia an interesting option for both electricity-only and dual-fuel homes.
How Have Energia's Price Increases Been in 2023?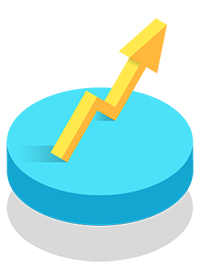 Like many providers in Ireland, Energia announced its first price increase of 2022 on April 25th. The latest price increase was announced in August 2022 that took effect from 1 October 2022 and increased electricity prices by 29% and gas prices by 39%. Energia was among the first to announce this latest round of price hikes but it has been moderately reasonable compared to others.
This comes after the provider imposed three price increases in 2021 alone. This last Energia price increase added an additional 18% to their electricity prices and 19% more to their gas prices.
These are astronomical numbers, especially when considering that there already had been an average increase in Energia electricity prices of €450 and €324 for gas in 2021! Even the Government's one-off payment does not offset these price increases. The one ray of sunshine Energia's customers can rejoice about is that the supplier did not increase its standing charges, unlike most Irish energy providers.
Below is a summary of the Energia price increases since the start of this global energy crisis.
Energia Price Increases Throughout the Energy Crisis
Date
Electricity Price Increase
Gas Price Increase
 
Percentage
Average Cost
Percentage
Average Cost
April 2021
8.6%
€102
5.7%
€48
July 2021
9.7%
€125
9.7%
€89
October 2021
15.7%
€223
18.5%
€187
April 2022
18%
€247
18%
€180
October 2022
29%
€520
39%
€520
Total increase
 
€1,217
 
€1,024
Price increases are based on the estimated annual bill (EAB) for a standard 24-hour urban meter.
Now more than ever, customers should take the time to compare electricity and gas prices between energy providers as there are some large differences among the companies.
How Do I Submit a Meter Reading to Energia?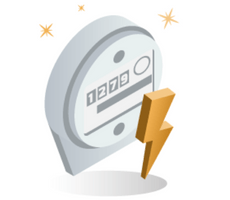 The company will send a representative to read your meters four times a year. This is to ensure accurate billing for your electricity and gas usage.
That said, since you are billed every two months, every second bill is an estimated amount of your utility bill. They will, therefore, ask you to submit a meter reading to avoid large discrepancies between the energy you are being charged and the energy you are using.
You can submit your Energia meter reading in the following ways:
Online
You can submit meter readings via your Energia online account.

Via Email
To submit your meter reading via email, address the email to [email protected] You should also include your name and MPRN in the message.

By Phone
Simply call on 1818 405 405. In addition to the meter reading, you will also need to give your name and MPRN.
Check out our dedicated meter reading guide if you need help with taking the actual Energia meter reading.
Does Energia Have Pay As You Go?
The provider currently does not provide Pay As You Go (PAYG) services to the general public. The supplier only provides prepayment plans to customers who need help managing their debts or to customers that are experiencing financial hardship (proof required). If you fit one of these categories and you'd like to learn more, contact Energia to find out if you can get a PAYG offer.
Is There an Energia Boiler Service?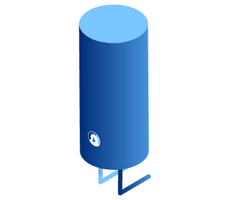 For peace of mind and sheer practicality, arranging your Energia boiler service could also be a handy option. Your boiler must be serviced at least once a year to keep it in tip-top condition.
Not servicing your boiler might lead to the following problems:
Dangerous faults
Affect its efficiency
Accumulation of sludge and dirt
A well-maintained boiler is a more efficient boiler, and a more efficient boiler means more money in your pocket and less on your bill.
The Energia boiler service is priced at €95 and is, of course, carried out by an RGII registered gas installer. You can book your 28-point boiler service using the online enquiry form to arrange a callback, or by calling 1818 111 122.
What Is the Energia Boiler Replacement Service?
For a boiler replacement, Energia will replace your older boiler with a condensing boiler (currently recognised as the most efficient boiler on the market). The supplier will then add zoned heating controls during the installation. While the normal price for installing the boiler and two heating controls would be an eye-watering €2,600, Energia customers can get it done for €2,340.
What Is the Energia Netatmo Deal?
Energia also offers the Netatmo smart home thermostat, as well as installation, for €280, but you can also sign up for the Netatmo package and get it for free. It's worth noting that the Netatmo was voted the best buy in the smart thermostat category by Which?, the prestigious UK-based consumer association.
To sign up for any of these Cosy Homes Scheme offers, you'll need to either fill in this Energia online form to receive a callback or directly call the supplier for more information.
What Is the Cosy Homes Scheme?
Under the Cosy Homes Scheme, the provider offers the following additional services:
We describe these services in more detail in the sections below.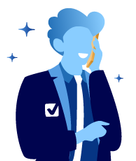 Find out how much you could save by switching to Energia.
Speak to one of our energy advisors - it's free!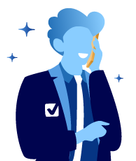 Save money on your energy bills with Selectra.
Selectra is currently closed. You can leave your phone number and get a free callback.
Are There Energia Grants Available?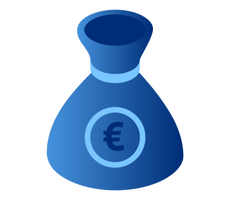 Grants that Energia can help you with include SEAI's Home Energy Upgrade Scheme and the Irish Government's Home Renovation Incentive. They'll handle all the paperwork for you, and let's be honest - nobody likes doing paperwork!
What Is Insulation and Lining?
For insulation and lining, the company offers four options:
External wall insulation.
Cavity wall insulation.
Dry lining/internal wall insulation.
Roof or attic insulation.
We do recommend looking into insulation, as it's one of the most cost-effective ways to reduce energy waste and your bills.
Are There Energia Solar Panels?
Energia offers to install flat solar panels on your roof for your hot water needs. The normal solar panel package costs €6,149 but Energia customers can get it for €4,650 (including discounts and solar panel grants). In order to get them installed, you'll need to register with Energia's Cosy Home Scheme and they will send a certified enginneer to assess your property and help you with all the solar panel components.
Hot water is a massive cost to any household, but using solar energy really depends on your disposable cash and the size of your household. Have a look at our guide on solar panels as well as on solar batteries, and decide whether this would be a worthwhile investment or not - you'll also need to consider how long the warranty lasts and the cost of replacing any fuel cells or batteries, not just how it helps the environment.
What Is Energia FastPay?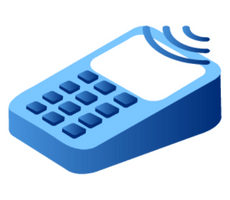 Energia FastPay is an interesting feature which allows customers to do the following:
Make a partial payment towards your next energy bill.
Make a total payment for your next invoice.
In turn, this allows customers to build up credit and avoid a large bill at one time, especially in the winter months.
For customers who pay via direct debit, it's important to note that you can only make an advance payment with Energia FastPay. You cannot use the service to pay a bill that has already been issued.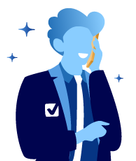 Is your energy tariff expensive? We can find you a better offer!
You can save big on your energy bills just by switching suppliers. Call us to see how much!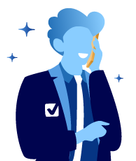 Save money on your energy bills with Selectra.
Selectra is currently closed. You can leave your phone number and get a free callback.
To make a payment towards your account with FastPay, you will need to provide the following details:
Your Energia account number.
Your date of birth
You will have to provide either a debit or credit card.
If you have both a gas and electricity supply, you will need to set up a FastPay option on both accounts. Electricity and gas bills are charged separately and have different account numbers associated with each.
What Is Energia Extra?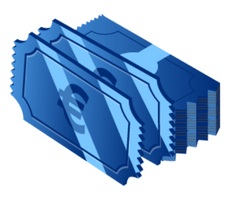 The Energia rewards programme is called 'Energia Extra'. By participating in the programme, existing customers have access to various types of offers, such as discounts on home appliances, holidays, tickets, and technology.
The rewards programme is not an automatic inclusion when you become a customer, so you will need to register to benefit from these deals. It's easy to register for the rewards programme. To do so, simply follow the six steps listed below:
Access the Energia Ireland homepage. Click where it says "Customer Area" in the top bar.
Scroll down and select the submenu that says "Energia Rewards".
Click the pink "Register" button and then choose the type of account you have, either home or business.
Enter your account number and email address. You must also create a separate password for your rewards account.
Check the box to accept the terms and conditions and click the pink button that says "Register".
Go to your email to confirm that you have created an account with Energia Extra.
Once you register for your Energia rewards account, you'll be able to download the offers as a voucher. To use a voucher, simply take it to the vendor and redeem it for your discount. Some vouchers may come with a promotional code that you will need to provide to redeem your offer. Be sure to check the expiration date. It will be written on the voucher.
While discounts are never a bad thing, this rewards programme is missing the ability to get points on your supermarket card and apply them to your energy bills, as with Bord Gáis Energy Rewards and Electric Ireland Rewards.
It would also be great if they didn't have a separate account from your existing Energia login account and had an all-in-one login instead.
For any queries about the Energia Extra programme, contact the rewards department at 1818 240 071 or send an email to [email protected]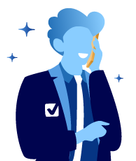 Energy bills too high? Selectra can help!
Call one of our energy specialists today to find out how much you could save.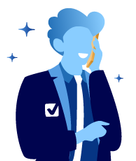 Save money on your energy bills with Selectra.
Selectra is currently closed. You can leave your phone number and get a free callback.
Frequently Asked Questions about Energia Ireland