There are currently 10 residential broadband providers in the Irish market. These providers often offer other services, such as TV plans or mobile deals. This leaves most people wondering: Who is the best broadband provider and which company offers the best broadband deals? We take a look at the more important factors you should consider when looking for the best broadband provider in Ireland.
Who Are the Broadband Providers in Ireland?
Despite the number of competitors in the Irish market, only a handful are widely-known. Here is the current market share breakdown amongst the broadband providers in Ireland:
ComReg Quarterly Key Data Report for Q4 2022, pg. 7
Curiously enough, all of these six broadband providers can offer broadband deals that include either TV, mobile, or both to a broadband plan.
For some reason, the larger broadband providers seem to attract the most complaints and some of the poorest ratings on review sites. Perhaps most people go to these big-name providers simply because they don't know the alternatives well enough.
As service and public opinion are important aspects when determining which is the best broadband provider in Ireland, we compare the latest customer reviews in the table below.
| Broadband Provider | Star Rating | Score Out of 5 |
| --- | --- | --- |
| Bigblu | ⭐⭐⭐⭐ | 3.9 |
| Digiweb | ⭐⭐⭐⭐⭐ | 4.7 |
| Eir | ⭐⭐ | 1.3 |
| Imagine | ⭐⭐⭐⭐ | 4.1 |
| Magnet Networks | ⭐⭐⭐ | 2.8 |
| Pure Telecom | ⭐⭐⭐⭐ | 3.8 |
| Sky Ireland | ⭐⭐ | 1.4 |
| Three | ⭐⭐ | 1.3 |
| Virgin Media | ⭐⭐ | 2.0 |
| Vodafone | ⭐⭐ | 1.3 |
Source: Trustpilot
Last Updated: 15/03/2023
Customer reviews are just one aspect to consider when evaluating who is the best broadband provider in Ireland. The other main factors to consider include the following:
We look at both of these factors in further detail below.
Who Are the Main Broadband Providers in Dublin?
Although almost all broadband providers will cover most of the country, there are some that might be better suited to your area than others. Especially if you're living in a rural area, your options might be quite limited! Fortunately, if you're living in the Dublin area, you can expect to have the pick of the bunch since almost all providers can connect to you home with SIRO or normal fibre broadband.
Read More in Our Broadband Providers Dublin Guide!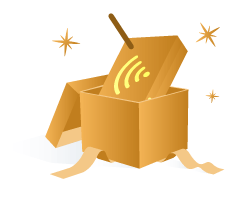 Are you on the best broadband deal?
Find out today with one free call.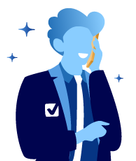 Save money on your broadband bills with Selectra.
Selectra is currently closed. You can leave your phone number and get a free callback.
What Are Broadband Speeds Like in Ireland?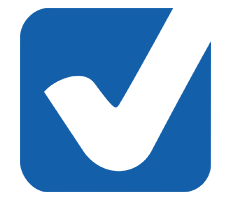 We keep hearing broadband providers promising the fastest internet speeds on the market, but do you need such high-velocity broadband for your home?
There is a general misconception that faster broadband speed means a better product. If all you plan to do is send and receive emails, there is no need for you to pay these broadband providers top dollar for their fastest broadband speed plan.
To put it into perspective, should you watch a movie online in HD, you need approximately 5 Mbps available to watch without any delay.
The slowest broadband speed plans in Ireland today start at 100 Mbps! So why do broadband providers offer such high-speed plans then? There are two main reasons why:
The number of users in the home
Speeds listed are the maximum broadband speeds reached
Imagine the average family of four sharing, and using at the same time, their broadband connection at home. Two people could connect to do their homework, another one video-conferencing, and the fourth member watching a movie while keeping up on Facebook on their mobile.
Essentially, the more people in the home, the amount of speed required for everyone to browse at their leisure at the same time can add up very quickly.
The second factor we mentioned is that the speeds mentioned are the maximum broadband speeds reached. Much like electricity, whose voltage can have a surge or a lull at any given time, your broadband connection (speed) has the same surges throughout the day.
As such, the higher the broadband speed you purchase, your connections' lulls will still be fast enough for a family of four users to comfortably navigate the web. To get more of an idea of what internet speed you need, check out our simple table below.
Required Broadband Speeds

| Internet Activity | Broadband Speed Required |
| --- | --- |
| Sending Email | 1 Mbps |
| Using Zoom | 1.2-3 Mbps |
| Social Media Activity | 1-5 Mbps |
| Listening To Music | 2 Mbps |
| Stream a Movie in HD | 5 Mbps |
| Online Gaming | At least 10 Mbps |
| Working from Home | 10-15 Mbps |
| Using a VPN | 20-50 Mbps |
Curious about your broadband speed? Check out our guide to broadband speeds to find out what you can do to speed up your internet, and check to see if you are getting what you pay for.
What Is the Most Reliable Broadband in Ireland?
To determine the most reliable broadband, we sum up the pros and cons of each connection type in the table below. To learn more about these different types of broadband connections, visit our broadband in Ireland page.
Broadband Connection Types Overview

Broadband Connection
Pros
Cons
Broadband Providers
SIRO

Fastest and most reliable
Latest Fiber-optic technology

Can be costly
Not available everywhere

FTTH (FTTP)

Good speeds and reliability
Proven broadband connection type

Older technology
Not available everywhere

FTTC
Most cost-effective system for fibre
Line shared with multiple homes
Virgin Media
WTTx
No need for a physical cable to your home
Signal strength varies
In addition to these broadband types, there is mobile broadband, dongles, and satellite broadband. Mobile broadband and dongles provide WiFi by receiving and re-transmitting 3G, 4G and 5G signals (much like your phone), while satellite broadband receives signals from satellites in space. These broadband types do not require a fixed line, and are ideal for those who live in rural areas, need connection on the go, or in places where the National Broadband Ireland (NBI) hasn't quite got to yet.
How Much Does Broadband Cost per Month in Ireland?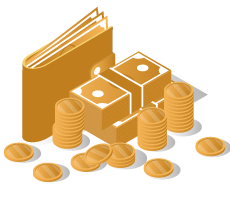 We have looked at customer reviews,and broadband speeds, now let's examine one of the more influential factors: price!
Before we get into the different provider monthly costs, you will also want to verify the fine print for these broadband contracts. Low price plans may come with some slightly hidden fees such as:
Installation fee
Long-term contracts
Cancellation fees
Equipment rental fees
Usage limits
The list of potential extra fees is too long to enumerate here. Everyday broadband providers come up with new creative ways to 'appear' cheaper than the competition, often including a cheaper introductory period, followed by dramatically increasing the plans price after three to six months.
As such, to get further indication as to which is the best broadband provider in Ireland, we compare the different broadband deals in the table below. However, please keep in mind that we are only looking at each company's cheapest available plan. For mobile broadband, check the respective Vodafone mobile broadband, Three and Eir mobile broadband pages.
Broadband Deals in Ireland

| Broadband Provider | Monthly Price* | Broadband Speed | Installation Fee |
| --- | --- | --- | --- |
| Bigblu | Discontinued | Discontinued | Discontinued |
| Digiweb | €29.95 | 500 Mbps | Free |
| Eir | €34.99 | 500 Mbps | Free |
| Imagine | €39.99 | 150 Mbps | €150 |
| Magnet Networks | €20 | 24 Mbps | €25 |
| Pure Telecom | €35 | 150 Mbps | Free |
| Sky Ireland | €35 | 100 Mbps | Free |
| Three | €39 | 10 Gbps (5G) | Not included |
| Virgin Media | €39 | 500 Mbps | €50 |
| Vodafone | €35 | 100 Mbps | Free |
Last Updated: 15/03/2023
As you can see the offers can vary tremendously depending on the type of speed you are looking for.
Glancing at this comparison table, it is fairly safe to say that average prices hover around €35 per month for speeds between 100-150 Mbps.
We recognise that you won't simply be after the cheapest or most basic package available, but this should be a good basis to start from. Remember to look at the customer reviews and see what extras are included in these broadband plans (landline, installation, contract duration, etc.). With this information, you will be able to determine which one can provide you with the best value for your broadband needs.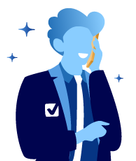 Better broadband and TV for less. Sign up today.
Call for free to get your TV & Broadband sorted today.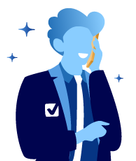 Save money on your broadband bills with Selectra.
Selectra is currently closed. You can leave your phone number and get a free callback.
What Should I Look For When Buying Broadband?
To get the best possible broadband deal for your home, you will first need to determine what your needs are, specifically:
How many people will be connected to your broadband at the same time
What kind of usage will all house dwellers be doing (email, stream, video games, etc)
How long do you plan to live at the home
Do you want to bundle other products like TV or mobile to find better broadband deals
Does the provider have any customer loyalty schemes, such as Three Plus or Sky VIP?
Knowing the answer to these questions will help you narrow down your broadband needs and focus on the best product for your home.
With that information to hand, you can then compare the different broadband providers who offer the product you need. As mentioned above, you will want to compare the following information when comparing broadband deals:
Customer reviews
Cost per month
Additional fees
Contract duration
Broadband speed
Broadband connection type
If you are still unsure, you can always contact one of our broadband experts here at Selectra. It's a free service and they will be happy to examine the best broadband deals available to you. You can always browse through our various broadband guides as well.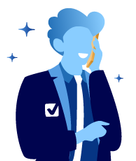 Sign up for broadband with one free call.
Talk to our experts and get your broadband sorted out in minutes.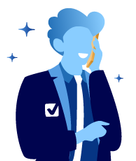 Save money on your broadband bills with Selectra.
Selectra is currently closed. You can leave your phone number and get a free callback.
Which is the Best Broadband Provider in Ireland?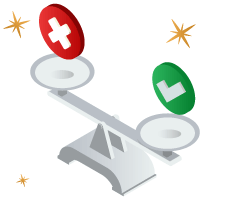 As we have seen here, there is no one clear-cut answer to this question. Much of it will depend on your broadband needs.
If you are looking for the fastest and most reliable broadband in Ireland, then we would recommend a provider offering SIRO connections. Pure Telecom and Vodafone are good reputable choices in this area.
If good customer service is of the utmost importance to you, then the smaller providers of Digiweb and Imagine excel in this department.
If you are simply looking for the cheapest broadband cost per month, Magnet Networks is the current leader in this department. Although, you still need to add the installation cost and keep in mind that the broadband speeds offered are much lower than all the other providers.
Finally, in the overall value category, we would have to suggest providers like Pure Telecom, Vodafone, and Digiweb. All three companies seem to have a good balance between the three main factors (customer reviews, broadband speeds, and price) when determining which is the best broadband provider in Ireland.
The services and products mentioned on this website may only represent a small selection of the options available to you. Selectra encourages you to carry out your own research and seek advice if necessary before making any decisions. We may receive commission from selected partner providers on sales of some products and/or services mentioned within this website. Our website is free to use, and the commission we receive does not affect our opinion or the information we provide.
Broadband Ireland Frequently Asked Questions
How much notice do I need to give when changing broadband providers?
This will depend upon the status of your contract, and your provider's specific requirements. Most providers require 30 to 31 days of notice of your intent to change or cancel. Failure to provide this notice, or cancelling before your contract's minimum term has been completed could result in penalty fines.
How can I cancel my broadband?
If you wish to cancel your broadband, you must adhere to your service provider's cancellation policy. This can include:
Giving notice of your cancellation date by contacting your provider
The payment of any remaining bills or debts
Returning any equipment if required to do so
How can I pay for my broadband?
There are many ways in which you can pay for your broadband. The most traditional methods are bill pay and prepay. These can be further broken up into bank transfers, automatic top-ups, making payments in designated shops, or even topping up your energy meter in the case of PrePay Power. Not all providers provide each method, however, so make sure to explore your options before committing to a contract.
Can I leave my broadband contract early?
Yes, however, you are likely to incur an early cancellation fee. These fees can often be the value of the remainder of the contract, nullifying many reasons to change early, such as to save money. There are, however, some circumstances in which you may be able to cancel your contract early without penalty, such as the following:
If you are moving abroad
If your provider waves the early cancellation fee due to contractual changes
If you have successfully escalated a complaint through ComReg and the provider agrees to the early termination without penalty
Are broadband bundles worth it?
While some providers offer only a single service, many also offer TV, mobile, and landline services. As an incentive, you will often find that taking out multiple services with one provider will result in discounted products, as well as having the ease of all your bills and payments being in one place. Read our best complete bundles guide to find out more.
What do I do if my broadband is down?
Broadband blackouts can happen for many reasons, from trees falling onto lines, fires or a simple network operator glitch. To troubleshoot your problem, read our broadband outage guide