How To Make an Offer on a House in 2023

Making an offer on a house is quite daunting. Talking about huge sums of money, the fear of making a mistake is real and knowing how to make an offer on a house is incredibly important. Negotiating a house price and making an attractive offer for both you and the seller takes some skill. In our complete guide, we'll walk you through on how to make an offer on a house so you get the best price possible!
What To Think About Before Making an Offer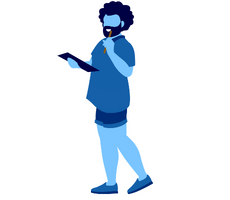 Making an offer on a house is a big step. After likely saving up for years just to get your deposit for your mortgage, the next part of buying a house might seem a lot easier, but the reality is that it can be difficult to know exactly how to negotiate a house price.
Whether you're a first-time buyer entering into the housing market for the first time or someone looking to buy-to-let, you'll need to consider some important things before making the decision to make an offer on a house.
What To Check Before Making an Offer on a House?
Before making an offer on a house, you'll need to assess your situation so you know exactly what you are looking for in terms of your budget and what the prices are like in the surrounding area.
Check Your Financial Position
If you're in the market for buying a house, chances are you've already created a budget accounting for all the costs you're likely to incur. Mortgage deposit, solicitor fees, valuation fees, stamp duty should all factor into your budget. Although you might know how much you can spend, create a threshold for yourself - you want to have as much money left over as possible. Your mortgage type too will play a big role in your budget.


Research Local Prices
Like buying any other products, you want to know whether you're getting a good price for the area. Take you time to research the area that you're looking to buy in to see how much the properties are being valued at. This gives you a good idea of how to set your threshold.


Freehold or Leasehold?
A big decision for buying is deciding between freehold and leasehold. Buying a freehold house is very different to buying a leasehold flat. Mortgages on leasehold tend to be much harder to get and you should pay attention to how long the lease will be before you buy.


Keep Emotions Level
You want to give yourself as much room as possible to negotiate house price. Try to go into house viewings with a level head and with your budget always in mind. Avoid looking at properties you can't afford with the hope that you'll get the price further down since you'll set yourself up for disappointment.


Consider Getting a Survey Done
As well as the mandatory mortgage valuation that most lenders will require you to perform, you should definitely consider budgeting for a professional surveyor to evaluate the house. A surveyor may be able to find problems with the house that could give you a good way of negotiating down the price.


Get a Mortgage in Principle
Having a mortgage in principle is a document from your mortgage lender stating how much you can borrow from them. This is a great way to prove to sellers that you're serious about making an offer and are prepared to prove it.


Use a Buying Agent
A buying agent can work with you to help you find the perfect home at the best price for you. If you're struggling to find somewhere and are unsure of the prices, a buying agent can make things a lot easier for you and with less chance of paying too much for a property.
Check Out Our House Viewing Guide!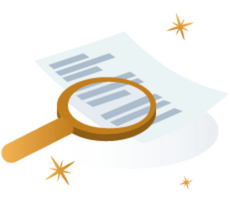 What To Look Out for When Making an Offer
When you start looking around at potential buying options, you should keep a few things in mind that might help you later on when negotiating the price. Especially when trying to get an offer on a house accepted, these tips could be invaluable.
Organisation
Being organised and having all your documentation ready to show your buying capability will make you a reliable option for a seller. A seller needs to have confidence that you'll be able to pay for the property, so you increase your potential by being well organised and prepared. If you're planning a joint ownership arrangement, make sure you all have the correct papers ready.
Consider the Chain
If you can avoid the chain, the better for your buying opportunity. If you aren't waiting for your property to be sold so you can move out, it proves that you are capable of completing the transaction much faster than other buyers. On the flip side, if the seller is needing to sell quickly, this improves your chances of getting a better deal.
Confidence
Be confident in what you're prepared to offer. If you feel like the property is worth less than the asking price then you are well within your right to make an offer for less. House price negotiation usually takes a bit of back and forth before they come through with the final deal.
How Much Should I Offer?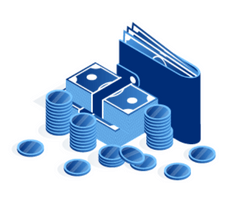 If you've finally found the property of your dreams and want to make an offer on it, there are some guidelines that you should follow when deciding exactly how much you want to make an offer on a house for. You should sit down and work out exactly what you want to do when making the first move.
Working Out How Much To Offer
Working out how much to offer on a house can be tricky, but remember that the seller is also concerned about the price too. In most bidding processes, part of the negotiation is bidding high and then negotiating down, so when deciding how much to offer, you should take all the factors discussed above into consideration.
Check Out Our Mortgage Calculator!
Should I Offer Less Than the Asking Price?
In principle, you should be trying to save as much money as possible when you make an offer on a house. You want to try and maximise your savings so you can spend it on other things, like a repair work or even a car! If you offer less than the asking price, the worse that the seller will do is come back with a counter offer. From a counter offer, you can then negotiate.
When do low bids succeed more? A low bid has more chance of success if there are certain circumstances surrounding the property. If the property's been on the market for a long time or the market isn't that competitive for the property, you're more likely to succeed asking for less than the asking price. Pay attention to details that might indicate a quicker sale.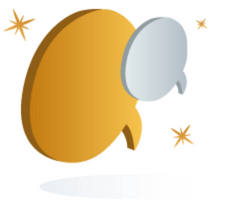 How To Negotiate House Price
After you've submitted a bid for a property, no matter how reasonable you think it is, you're likely to be hit back with a counter offer. Remember, the seller is also trying to maximise how much they can get for the property, so if you offer a lower bid, they will want to negotiate higher. House price negotiation is all part of making an offer for a house.
What Types of Bids Are There?
When it comes to making an offer on a house, there are generally two types of bids that an estate agent will ask you to make. Either it will be an open bid or a sealed bid. The differences are important to take into account when it comes to bidding tactics.
Open Bid
An open bid is where the estate agent can let you know about what other buyers have offered and what the seller would be willing to go down to. Open bids are much less common than sealed bids.
Sealed Bid
A sealed bid is where the potential buyers submit their offers to the estate agent in an envelope. The seller will then decide on which bid to take based on the amounts offered. In this case, bidding higher and competitively is usually the way to getting an offer accepted.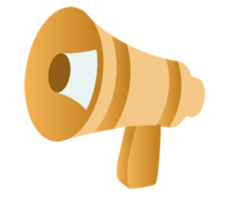 What Bidding Tactics Can I Use?
The bidding tactics you can use when making an offer on a house will depend on the type of bidding. Although it seems that sealed bids are more disadvantageous to the buyer, there are some tricks to make an offer on a house that makes it more likely for you to be picked.
Making an offer on a house in sealed bidding:
Upper Side of Your Budget
Try and stick to the higher end of your budget while still being careful not to go over it. This is really important since you don't want to get carried away with the competitiveness.


Offer Non-Rounded Numbers
A seller will tend to pick the offer that is the highest in seal bidding. Instead of bidding a rounded figure like €250,000, bid with more random values such as €250,150 in order to have the best chance of outbidding your competitors.


Ask Your Estate Agent
You can still ask your estate agent to give you an idea as to how other people are bidding, you'll be able to be a bit more tactical in your offer for the house.
Making an offer on a house in open bidding:
Start Low
Begin by offering around 10% lower than the asking price. You want to be able to open the floor to negotiate the house price with the seller and offering only slightly lower is usually keeps you as a serious contender.


Know What Other Bidded
You can find out what others bidded for the property and this gives you an opportunity to outbid the other buyers. Be careful when getting into a bidding war, you might be gazumped by another bidder.


Be Polite
Be polite and courteous in your house price negotiation. Any rude or unpleasant behaviour will more than likely destroy your chances of having your offer accepted.
What is gazumping? Gazumping is the practice of a last minute bidder outbidding the accepted offer on a property. For example, if you've made an offer on a property that has been accepted, and another bidder has made a larger offer that the seller has accepted instead, this is known as gazumping. Gazumping isn't illegal in Ireland, but it isn't nice either.
How To Make an Offer on a House
The actual process of making an offer on a house can be complicated, especially if you're in the market for the first time. This is usually where a lot of people fall down if they haven't had experience with the housing market before.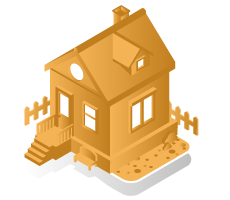 How To Put an Offer on a House
If you want to put an offer on a house, you should first contact your estate agent. Do not contact the seller directly since - especially if it's a sealed bidding process - they will be working through the estate agent to sell the house.
When you contact the estate agent, remember to call and follow up with an email for written evidence that you've made an offer. In the email, remember to put:
Your name or names
The offer you're making
Your personal situation regarding moving dates and chain
After you've submitted your offer, you should wait for the estate agent to get back to you. If you haven't heard from them within three days, you should contact them and ask for an update. Your estate agent should come back with accepting your offer, a counter offer, or rejecting it.
What is a holding deposit? Occasionally, a seller might ask you to pay a holding deposit to back your offer. This is normally to show that you are willing and serious enough to front the money for the property. Holding deposits are usually refundable, but be careful and understand exactly what you're getting into before you put one down.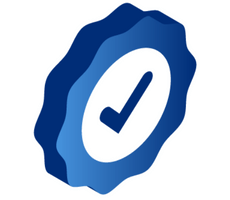 How To Get Your Offer Accepted
Making an offer on a house and getting it accepted can be stressful, but there are some tips in making it easier in the long-run. If you've had a few rejections so far, don't worry, but bare these tips in mind for future buying:
Be Fast but Smart
Speed is important when it comes to the housing market, but remember to keep a cool head on your shoulder and not do anything rash. Being confident is a big part of getting accepted by a seller.
Go for Second Viewing
It's usually recommended to go for a second viewing when you make an offer on a house. You can usually visit a property as many times as you wish, but making sure you have visited at least twice will show the seller that you are interested.
Work with the Estate Agent
The estate agent will know a lot about the property market and you can use their knowledge to your advantage when it comes to making an offer on a house. Make sure you're on friendly terms with your agent and maintain a good rapport.
After Making an Offer on a House
After you make an offer on a house, what you do next will depend on whether it's accepted or rejected. In reality, even if the offer is rejected, you are still in with a chance of being successful in your buying of the house, and if you're successful, there are still risks involved if you change your mind.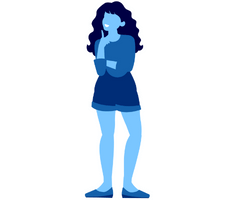 Is the Offer Legally Binding?
If you've made an offer on a house and it's been accepted, the offer isn't legally binding until the exchange of contracts at the end of the transaction which usually takes 4 to 12 weeks. You can even change or withdraw the offer if you've discovered something that wasn't disclosed to you previously, such as after you've had a survey completed on the property.
The exchange of contracts has taken place, you'll then be obligated to pay the money that was agreed to. You should be very careful even after your offer has been made to make sure you are sure before the exchange of contracts. You could lose a lot of money if you decide to back out.
In Scotland, the rules are slightly different since an offer is made and legally binding after making it. It's only possible to withdraw if the seller agrees to it.
Be careful with withdrawing your offer! Even if there are often no legal implications to withdrawing your offer before the exchange of contracts, you still won't be refunded for the surveyor and solicitor fees that you've already paid. If you go to purchase another house, you'll need to pay these costs all over again.
What If My Offer Was Rejected?
If your offer was rejected, it's still not the end of the world. There are times where the chosen buyer might change their mind or are unable to prove that they can afford the property. You can also offer a last-minute bid for the property if it really is the home of your dreams, but remember this can negatively impact the other buyer too.
Find out more about our offers from energy, broadband and waste collection providers!