Greyhound, also known as Greyhound Bins or Greyhound Recycling is a well-established waste collection and recycling company operating throughout Dublin. Founded over forty years ago, the company now has a portfolio of over one million customers and fifty waste collection vehicles in the Greater Dublin area. Greyhound Bins certainly seems to be a household favourite. Let's take a look at some of the reasons why.
Greyhound Recycling Bins Payment Plans
Keeping with their themes of simplicity and user-friendliness, Greyhound Bins offers only three packages to their household customers. The key difference between these packages asides from price is the monthly waste collection volume, along with a handy household size guide to help you understand which plan is right for your home.
Prices as of October 2022
One thing to bear in mind if you have a larger or more waste-prone household in Dublin is that you will be charged €0.30 per kg if you exceed your monthly allowance. If you are regularly surpassing your monthly waste weight limit, it may be more cost-effective to upgrade to the next package. Alternately try to utilize recycling centres, and purchase products with minimal packaging to reduce your Greyhound waste disposal weight. To see how Greyhound weighs up compared to its competitors, take a look through our waste collection price guide.
Looking to save even more on your bins? Greyhound Bins frequently has introductory offers for new customers, often including one month's free waste collection. Keep your eyes peeled for these discounts when browsing through the Greyhound collection packages.
Does Greyhound Have Any Additional Products and Services?
They certainly do. Asides from the standard waste collection and processing, Greyhound also offers the following variety of skips and bulk disposal to the public:
Small skip bag rentals starting at €75
Man-and-van services
Grab-hire vehicle services for €435
Branded bin bags which range from €9.00 to €10.95 per pack
Perfect services if you are moving home, or just having a good clear-out.
What Are My Greyhound Bins Payment Options?
Perhaps not the most interesting of subjects, but unfortunately we all have to pay bills sooner or later. When we do, we'd like to think that our service provider will offer a range of methods to make sure that there are options suited to everybody's needs and to make the process as painless as possible.
Thankfully Greyhound Bin payments can be made in many different ways, to suit both the tech-savvy and those who prefer more traditional methods or have lost their Greyhound login.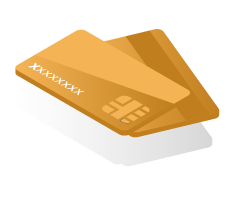 Direct Debit - For those who don't want the hassle of having to remember to make payments
Auto Top-Up - Enables you to automatically top-up your account when it hits a certain threshold by a pre-agreed upon amount (€10, €20, €50 etc)
Via App - You can log into your app to make a payment with your credit/debit card
Online Account - Manage and pay your bills online by creating a Greyhound login to access your details
Call-In - 24/7 automated service
Head to the Shops - You can take your top-up card to a PostPoint, Payzone, or Paypoint to add credit to your account
Watch out for Additional Charges! Payments of under €20 made in Post offices will incur a transaction charge of €0.90.
Payments of under €15 made in Payzone will incur a transaction charge of €0.50.
Greyhound Bins' User Friendliness
One thing that has to be said about Greyhound Bins, is that they have certainly catered their service with customer-friendliness in mind. The formatting and layout of their website is very simple and logical to navigate and have frequent FAQ and customer support facilities, without being overwhelming or going into too many details.
Greyhound Bins' customer-focused approach has even been recognised in being awarded the Community Focused Business Award in 2019. This has been generally seconded by customer ratings on both Google and Trustpilot of a respectable 3.1 stars out of 5, putting them in the upper review score threshold compared to their competitors.
When Is My Greyhound Bins Collection Day?
Knowing when your bin collection day is crucial to avoid your waste pilling up, and incurring penalty charges for excess collection weight. To find out when your homes collection is, you can: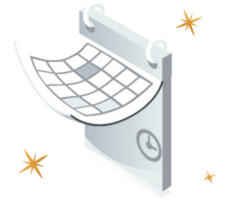 Check within the app
Read your policy paperwork
Get in touch with customer service
Use the calendar facility on the Greyhound website
To view your Greyhound collection date on their website, navigate to the "Calendars" option found at the top of their homepage. You should then be able to input your address and select the "View Calendar" option. A page should then open displaying both your green waste collection and your black and brown waste collection dates for the next year.
Remember to place your bins out for collection before 6 am on your collection day. Bins placed after this time risk being missed off their scheduled collection.
How to Create a Greyhound Login
Once you have signed up with the provider, you can register for a Greyhound login account to access your bin collection details 24/7. This is a quick and simple process, which can be found on the screens following your package collection. In order to create this, you will need to input your:
Personal Details

Name, phone number, and email address.

Location

Full address including Eircode

Payment Information

Card details
After completing these sections, you will be asked to confirm your details and package selection. A confirmation email will then be sent to you containing the details of your chosen product, and any further relevant information. To log into your account, simply head to the sign-in screen, and enter your account number along with the established PIN.
What Should I Do if I Have Forgotten My Greyhound Login Details?
Misplacing your login details will prevent you from accessing management options both on the website, and the app. If you have lost your details, simply complete these steps:
Navigate to the "Login" section of the greyhound.ie website
Select "Forgot account number?"
Input either the phone number or email address associated with your Greyhound login account
Select "Search" and you will be guided through a process to regain access to your account.
Greyhound and EcoMondis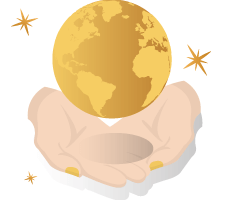 Greyhound's sister company EcoMondis (previously operating under Greyhound Recycling) specializes in the production and supply of waste-derived fuels. These are sold to industries primarily in cement and power production as a more environmentally friendly alternative to coal, reducing dependency on unsustainable energy sources, and reducing the volume of waste going to landfills. So you can rest assured that your Greyhound waste will carry on doing good for the environment even after it has left your home.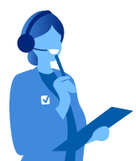 Sort out your home bills today.
Find out how much you could save with Selectra's help.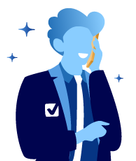 Save money on your home bills with Selectra.
Selectra is currently closed. You can leave your phone number and get a free callback.
How Can I Contact Greyhound Bins?
Greyhound Bins, like many companies, have several ways that customers can get in touch to query their service, change plans, make payments and more. To its credit and unlike other Dublin recycling companies, Greyhound's opening hours include evenings, weekends, and bank holiday availability, meaning that you should be able to get support at almost any time. Here are the most common methods that they recommend.
Greyhound Contact Details
Method
Contact Details
Opening Hours
Phone Number - Household
Phone Number - Commercial
01 4577777
01 5686540
Monday-Friday 8 am-8 pm
Saturday 9am-2pm
Sunday Closed
Bank Holidays 8 am-3 pm
Automated Top-Up Line
South Dublin Customers - 1890 000 000
Dublin City Customers -01 4577777
24/7
Email
[email protected]
Monday-Friday 8 am-8 pm
Saturday 9am-2pm
Sunday Closed
Bank Holidays 8 am-3 pm
Livechat/Contact Form
Available in the Contact Us Section
Monday-Friday 8 am-8 pm
Saturday 9am-2pm
Sunday Closed
Bank Holidays 8 am-3 pm
Social Media
Facebook, Twitter, Instagram
Monday-Friday 8 am-8 pm
Saturday 9am-2pm
Sunday Closed
Bank Holidays 8 am-3 pm
Sign-up to Greyhound quickly and easily!
Call (01) 525 5621 Sign-up to Greyhound quickly and easily!
Call (01) 525 5621
Does Greyhound Bins Have an App?
Yes! As with most service and collection companies, you can find apps on both the Google Play Store and Apple Store to help you better manage your Greyhound recycling. The primary features of these apps include the following: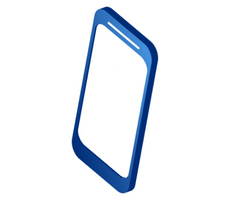 Enable collection reminders and view your Greyhound waste collection calendar
View your collection history
Find guidance on which bin accepts which form of refuse
Check your balance and process top-ups
Access live chat
Take out and manage additional services, such as skip hire
Despite the many features of their app, users seem to be somewhat mixed in their experiences and provide a rating of 2.5 out of 5 stars on the Apple App Store. Reviewers often praise the app for its user-friendliness and the quality of resources and services it provides, but do also mention occasional bugs relating to the app loading correctly, or displaying the correct data. Use of the app is of course not mandatory, and with the wealth of account management options provided by Greyhound Recycling, if apps aren't your cup of tea, then you will still have access to additional options without losing capabilities.
Greyhound Frequently Asked Questions
No, Greyhound takes pride in their clarity, and charges only the upfront monthly fee, without lift or service charges. So long as you keep within your waste lift weight limits, you will only pay for the value of your package.
How soon after signing up will I receive my recycling bins?
Greyhound will deliver your new bins to your home within 2-3 working days of setting up your new account.
Does Greyhound offer a reminder service?
Yes. To opt-in for the bin collection reminder service, text "RECYCLE" along with your account number to 51155. This will opt you in for a waste collection reminder that will be sent to you via text the day before your collection is due. Bin collection reminders can also be activated from within their app.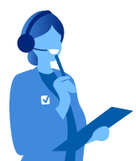 Sort out your home bills today.
Find out how much you could save with Selectra's help.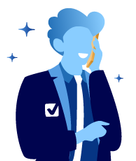 Save money on your home bills with Selectra.
Selectra is currently closed. You can leave your phone number and get a free callback.
The services and products mentioned on this website may only represent a small selection of the options available to you. Selectra encourages you to carry out your own research and seek advice if necessary before making any decisions. We may receive commission from selected partner providers on sales of some products and/or services mentioned within this website. Our website is free to use, and the commission we receive does not affect our opinion or the information we provide.