Walsh Waste are a commercial waste collection company operating with the county and city of Galway. Established in 1972, this company has been a family-run and tight-knit operation ever since.
Setting up your waste service? Give us a call!

Let our utilities expert help you get set up on a great deal for your bins!

Ad
Sorry, we're closed right now!

We're currently closed but please leave us your number and we'll give you a free callback as soon as we'open!

Ad
What services to Walsh Waste offer?
Walsh Waste offers a comprehensive range of services and packages to their commercial customers and services to the vast majority of industries such as retail, healthcare, construction and even petrol stations. A few examples of the services include: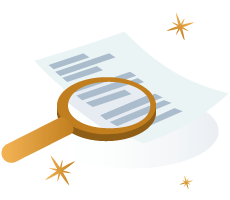 Skip and compactor hire
Septic tank emptying
Toilet hire
Traditional waste and recycling collection
The collection of hazardous and WEEE waste
Drainage and lagoon clearing
Really quite an eclectic and expansive range of services, showing that no matter your business needs, Walsh Waste are likely able to handle your request.
Walsh Waste, bins or bin bags?
Walsh Waste offers traditional waste collection in two forms; waste disposal bins, and smaller volume bin-bags.
Recycling bins
These are one of the most common forms of disposal that you will recognise in homes and businesses alike. Ranging from smaller 140L capacity two-wheeled recycling bins, up to the large 1100L capacity four-wheeled recycling bins, these are the go-to method for disposal. Let's have a quick look at what each size range is recommended for.
140L - Recommended for small volume or occasional waste disposal materials, such as organic, mixed glass or paper recycling.
240L - The size of a typical household wheelie bin. These tend to be more suitable for lower to moderate waste volumes, such as general waste, mixed recyclables, glass bottles, food waste, paper and cardboard and plastic.
360L - The largest wheelie-bin size, and typically the maximum size that can fit well in a traditional indoor environment. All previously mentioned types of waste will fit comfortably within this bin for medium-sized businesses.
660L - A four-wheeled bin. These bins suit large businesses and are best kept in an outdoor environment for ease of movement. All forms of waste can be placed in these bins, but potentially bulkier items such as WEEE equipment may not be appropriate.
1100L - The largest disposal option before we reach the skips category. Cited as suitable for all waste types, this is the go-to bin for businesses that have a large output volume.
Bin bags
These bags are available for businesses that operate within Galway city centre and come in roll-sizes of 25, 50, 75, or 100 bags. These bags are suitable for only general waste, mixed recycling, and cardboard. Though being priced at €3.50 per bag for general waste, and €2.50 per individual bag for the remaining bag types, unless your property is space-constricted or outputs a very low amount of waste, upgrading to a recycling bin may be more beneficial.
Ordering and using these bags is a very simple matter. Simply navigate to the Walsh Waste website, click on services, followed by bin-bags. Here you can then check if the Walsh Waste bin bag system is available in your area, and purchase a bag volume and type of your choosing.
These bin bags are collected daily. Simply place them outside of your premises, ensure that they are clearly visible, and Walsh Waste will collect them. These bags are made of damage-resistant material and have a draw-string closing device, and so are unlikely to open or accidentally tear or spill their contents onto the street.
As with all business providers, service prices are not listed on their websites. Contact must be made directly with Walsh Waste to discuss specific pricing and abilities.
Setting up your waste service? Give us a call!

Let our utilities expert help you get set up on a great deal for your bins!

Ad
Sorry, we're closed right now!

We're currently closed but please leave us your number and we'll give you a free callback as soon as we'open!

Ad
Do they service households as well as businesses?
Unfortunately not. Similarly to how some domestic waste collection companies do not engage with the commercial market, Walsh Waste only offers its services to businesses. If you are trying to search for a domestic household waste collection company, then check out our supplier's page. Alternately you may be able to find a list of service providers by checking your local authorities' website.
How to contact Walsh Waste
As with all things, it's good to know that should you ever need to get in contact with a company, they have various methods available no matter what your query is. Walsh Waste is no exception to this and offers a good range of contact methods.
In addition to these methods, the Walsh Waste website also features a contact form, in which you are able to input your basic details and the nature of your query. After submitting this, a member of staff will seek to make contact with you as soon as possible.
Unfortunately Walsh Waste doesn't seem to have developed an app as of yet, but with how simple their online platform is to use and the various other contact methods, perhaps this isn't necessary at this time.
How do Walsh Waste rate overall
Of course, every company can claim to be professional, have a supportive customer base, and a wealth of success stories, but as we know, this isn't always the case.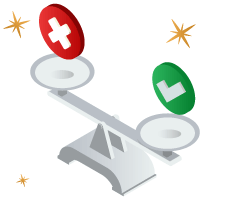 On this occasion though, Walsh Waste genuinely does seem to provide a great service to their clients, with customers often citing the user-friendliness of their website, efficient service, and positive staff experiences. On Google alone customers have left glowing reviews, and rate Walsh Waste at a great 4.7/5 stars. Naturally, there are occasional exceptions as with all companies, but maintaining such a high score for a business with 50 years of experience is a great sign of trust.
The services and products mentioned on this website may only represent a small selection of the options available to you. Selectra encourages you to carry out your own research and seek advice if necessary before making any decisions. We may receive commission from selected partner providers on sales of some products and/or services mentioned within this website. Our website is free to use, and the commission we receive does not affect our opinion or the information we provide.