Fuel Allowance 2019: Application Form, Lump Sum & Contact
What is the fuel allowance? The fuel allowance is a payment available to help long-term recipients of certain welfare payments, who might otherwise have trouble meeting their bills. Irish energy prices are among the highest in Europe, clocking in at the 4th most expensive for electricity, and the 2nd most expensive for gas.
Energy bills are also much higher in Autumn and Winter, due to the cold wet climate, and weather upheavals in recent years such as "the beast from the east" mean that making sure your house is warm in the colder months is no mean feat.
To add to this, price hikes by energy suppliers started during the summer of 2018 and continued into the second half of the year, pushed by an overall increase in wholesale energy prices of almost a third since the beginning of 2018. One positive piece of news for Irish consumers is that the government PSO (Public Service Obligation) levy on electricity was reduced in October by nearly half, down from €105 to €47.
Keeping your household at a comfortable temperature can be especially difficult for citizens who are older, unwell or have a disability, and the fuel allowance attempts to offset this.
The winter fuel allowance is also compatible with the Household Benefits Package so you can receive both at the same time.
---
How much is the fuel allowance?
The fuel allowance can be received in two different ways - either as a weekly €22.50 payment during the fuel season, or in two lump sum payments of €315 in the first week of October, and the final payment of €292.50 in the second week of January. The allowance will be paid together with the social security payments already in place.
Make sure to get your applications in as early as possible as if you apply after the fuel season has already started, you won't receive any backdated allowance. This means you could find yourself significantly out of pocket.
When is the fuel season? The fuel season of 2018 - 2019 runs from October 1st for 28 weeks, until the 12th of April. We will update with the 2019 - 2020 fuel season dates as soon as they are released.
---
Who can qualify for the fuel allowance?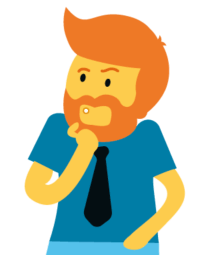 There are three categories to consider when checking to see if a person is eligible for the fuel allowance, and you must be eligible in each one.
The first hurdle can be ticked off if you receive any of the payments below:
State pension
Widow's, widower's or surviving civil partner's pension
Incapacity supplement
Blind pension
Invalidity pension
Disability allowance
Deserted wife's allowance
One-parent family payment
Guardian's payment
Farm assist
Pre-retirement allowance
Basic supplementary welfare allowance (for more than 455 days)
Jobseekers allowance (for more than 390 days)
Jobseekers transitional payment
Death benefit (under the occupational injuries scheme)
Social security payment from Ireland, an EEA country, or a country which Ireland has a bilateral social security agreement with
Certain other schemes such as back to work allowance, back to work enterprise allowance, rural social scheme, tús, or community employment schemes.
For any contributory payments - where you have partly paid for them in advance - the application may be means tested.
Which countries have bilateral social security agreements with Ireland?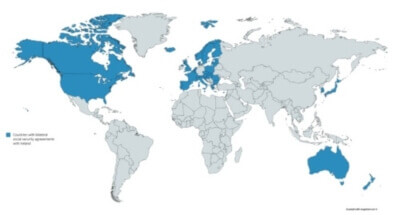 Australia
Austria
Belgium
Bulgaria
Canada
Channel Islands
Croatia
Czech Republic
Denmark
Estonia
Finland
France
Germany
Greece
Hungary
Iceland
Isle of Man
Italy
Japan
Latvia
Liechtenstein
Lithuania
Luxembourg
Malta
Netherlands
New Zealand
Norway
Poland
Portugal
Republic of Cyprus
Republic of Korea
Romania
Slovakia
Slovenia
Spain
Sweden
Switzerland
United Kingdom
United States of America
The second consideration for eligibility is your living situation. You must either be living alone or with:
Dependent occupants such as a spouse/civil partner/children
Other occupants who would also qualify for the fuel allowance
A person who is receiving the carer's benefit and caring for you or your dependants full-time
A person receiving the jobseeker's allowance or the basic supplementary welfare allowance
The third and final consideration is that neither you nor any member of your household should be able to provide for your heating needs from your own pocket.
NoteOnly one fuel allowance is allowed per household, even if more than one household member qualifies for the allowance.
Telephone Support Allowance
From June 2018, any person who receives the fuel allowance and the living-alone increase will qualify for a €2.50 weekly telephone support allowance year-round.
The aim of the telephone support allowance is to encourage communication with others for people living on their own, by subsidizing the cost, and it can also be put toward home security solutions, many of which require phone lines to be already installed.
The Telephone Support Allowance does not have to be applied for as it is automatically awarded to anyone receiving the living-alone increase and the fuel allowance.
---
How to apply for the fuel allowance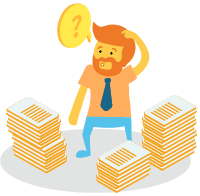 The form needed to apply for the allowance is the NFS1 form which you can print out and fill in. Alternatively, it's also available from any post office, and if you can't manage to get to a post office, simply text "FORM FUEL (name) (address)", for example "FORM FUEL Mary Murphy 5 Bracken Lane Arklow Co. Wicklow", to 51909 and you'll be sent out an application form.
You won't need to reapply for the fuel allowance every year, as unless your financial circumstances change or the payment you receive is stopped (or changed to a different payment type) you will still qualify. As such you can send off your initial application, and then enjoy some piece of mind.
When filling in the form don't forget to indicate whether you'd prefer to receive weekly or lump sum payments. If you've already applied or qualified for the allowance, and later change your mind about how you'd prefer to be paid it, you can still change it by filling in the CPF1 form.
The CPF1 form can also be posted to you by texting "FORM FUELCHANGE (name) (address)" to 51909.This form then needs to be sent to the same address you sent your original fuel allowance application to.
---
Where to apply for the fuel allowance?
Once you have filled out the NFS1 form, you will need to send it to the relevant government department that issues your benefit payment.
For example, if you receive a state pension, then you'll need to send your form to the Department of Employment Affairs and Social Protection.
If you're unsure of where to send your application, we've provided the qualifying payments and their associated contact addresses below (information sourced from Citizen's Information.
Payments & Contact Information
Payment Type
Apply to:
Disability Allowance
Incapacity Supplement
Invalidity Pension
Department of Employment Affairs and Social Protection
Social Welfare Services Office,
Government Buildings,
Balinalee Road,
Longford.
Tel:

☎ (043) 334 0000


Locall:

☎ 1890 927 770


Webpage: http://www.welfare.ie
Blind Pension
Deserted Wife's Benefit/Allowance
Guardian's Payment (C & NC)
Prisoner's Wife Allowance
State Pension (C & NC)
Widow's, Widower's or Surviving Civil Partner's (C & NC)
Department of Employment Affairs and Social Protection
Social Welfare Services,
College Road,
Sligo.
Note: This office does not accept visits from the public.
Tel:

☎ (071) 915 7100


Locall:

☎ 1890 500 000


Webpage: http://www.welfare.ie
Farm Assist
Jobseeker's Transitional Payment
Long-term Jobseeker's Allowance (15 months)
One Parent Family Payment
Send your filled-in form to your local Intreo Centre or Social Welfare Office
Long-term Supplementary Welfare Allowance (15 months)
Make an application with a Department of Employment Affairs and Social Protection representative at your local welfare office.
Persons in receipt of a social security payment from a country either covered by EU regulations, or with which Ireland has a bilateral social security agreement
National Fuel Scheme
Social Welfare Services,
College Road,
Sligo.
Tel:

☎ (071) 915 7100


Locall:

☎ 1890 500 000


Webpage: http://www.welfare.ie