VPN Ireland: Best VPN Providers, Prices & Tips 2023
Privacy, security, and accessibility. Three core aspects of our online experience that we all want. In this guide we discuss how these elements can be achieved through VPNs, along with their prices, popular brands and the best VPN Ireland can offer.
What Does VPN Stand For?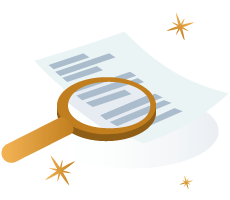 VPN stands for Virtual Private Network. It protects your personal information by routing your internet browsing through a secure encrypted "tunnel", which severely limits what websites and other bodies can monitor and view relating to your online activities. A VPN can also change your IP address to that of almost any country, enabling you to access content that you may otherwise not be able to access.
With globalisation and the growing crucial importance placed on navigating the web, protecting yourself from malware, hackers, and maintaining your privacy is just as important. Without the use of a VPN, elements of our private data remain publicly available through our IP (Internet Protocol) address.


Navigate the web safely!
Sign-up to the world's leading VPN service and start protecting your personal data.
What Does a VPN Do?
Why might you need to use a VPN you wonder? As we have previously touched on, a VPN helps you to browse online privately, and change your IP address to that of an alternate location. This can be utilized for many purposes, including: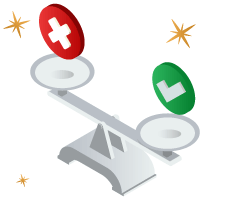 Protect you from malware embedded in dubious websites.
Block intrusive ads and cookie trackers to protect your privacy.
Accessing regionally restricted content (shops, government websites, TV subscriptions)
Greater freedom regarding working remotely
Bypassing censorship
For those living away from home or who otherwise wish to access content not available in their current region, or simply to have a greater degree of anonymity while online, a VPN is a must!
How to Use a VPN?
VPNs can be accessed on mobiles, laptops, tablets, or even installed on your router. After choosing a VPN provider, you will likely be requested to download their application or extension. This application runs in the background of your system, and once set up, in theory, does not require further interaction unless you wish to change your IP, update it, or do other such tasks.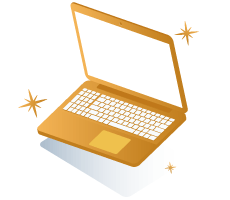 Once it has been installed, in most cases you will be required to create an account with your VPN service provider to take advantage of its full features. Though the process will vary depending on your service provider, you will then generally be able to select a country from which you wish to "roam from", which will change your publicly visible IP address to one matching that of your chosen country.
After this has been done, you should be able to do the following with ease:
Browse the web with a greater degree of anonymity.
Change your country's IP address to access regionally locked content.
Catch up on your home country's shows through online streaming.
Be able to watch your own TV subscriptions from abroad.
Broadband

Find out if you can get superfast fibre broadband in one free call!

Our broadband specialists are ready to help you get the best broadband deal for your home!

Ad

Broadband

Sorry, we're closed right now!

We're currently closed but please leave us your number and we'll give you a free callback as soon as we'open!

Ad
How Can I Watch Irish TV with a VPN?
One of the most common things you might use a VPN for is to catch up on online streaming. Many systems such as:
RTE
These items are often regionally restricted, meaning that they can only be watched while you (or rather your IP address) are in Ireland. Need your streaming fix while on holiday? Then you will need a VPN.
Simply follow the process discussed in the previous section, head over to your chosen entertainment platform's website, and you will be able to access the platform just like you would if you were at home.
Are VPNs Legal in Ireland?
Yes! Ireland has a comprehensive set of laws that encourage freedom of expression and data access. That being said, you are still obligated to act within the laws of your country in terms of your online activity. If a country you are visiting forbids the use of VPNs, then their use leaves you vulnerable to legal persecution.
Another factor to consider if you are using a VPN for streaming is if your service provider permits the use of these facilities. Though the country you reside in may permit their use, if you are otherwise contractually obligated to only access your services within its intended country, you may also be open to fines or service cancellations. Check with your provider in advance if using VPNs abroad to be certain of your rights.
What Is the Best VPN in Ireland?
If you are interested in getting a VPN, then you will soon find out that you are spoiled for choice. In this short table below we highlight some of the primary aspects of five of the best VPN service providers in Ireland at the moment.
Prices as of September 2022
Overall, all of them come out with quite positive Trustpilot scores, and are roughly in the same price range as each other, except for Express VPN being close to four euros more expensive than Nord VPN. Though this could be argued away by highlighting that they have server presence in the largest amount of countries, Private Internet Access VPN has a presence in only ten fewer countries, with a monthly saving of €3.50.
Despite this, Express VPN along with Nord VPN continue to be the most recognised and trusted VPN providers in the broadband market currently, and when it comes to access and security, it may well be worth investing those extra euros for peace of mind. Nord VPN in particular is well known for both its speed and stability, making it a popular choice for international students and remote workers alike.
Are There Any Free VPNs?
Despite our previous examples only containing paid-for services, there are a handful of service providers out there who are happy to provide a limited service for free. The caveat usually being that these options will usually be very restricted in their IP-country availability, and will have significantly fewer features than paid-for versions due to their limited ability to invest in themselves. Updates also may not be applied as quickly or thoroughly, lessening their overall effectiveness.
Free VPN in Ireland

| VPN Provider | Price | Browser Extensions | Trustpilot Score |
| --- | --- | --- | --- |
| Hide Me VPN | €0 Per Month | Chrome, Firefox, Edge | |
| Proton VPN | €0 Per Month | Not Listed | |
| Tunnel Bear VPN | €0 Per Month | Chrome, Firefox | |
Curious about how your broadband provider scores? Take a read through our Broadband Trustpilot guide to find out who ranks highest according to the public.
How to Get a VPN in Ireland?
If you would like to find out more about how VPNs work, need to query your contract or cancel your VPN subscription, you can find the base contact details for the VPN providers we have discussed in this article below.
As you can see, contacting VPN providers by telephone is essentially impossible. If you wish to make contact, you will either have to email the company or use the live chat feature available on the homepage and contact sections of their websites. Many companies also offer a support ticket functionality, allowing you to input a basic query along with your email address, to which a response will be sent.
VPN Ireland Frequently Asked Questions
Does a VPN Affect My Internet Speed?

Generally no, but necessarily the more things you have running and active on your computer, the slower it will perform.

Take a look at our free internet speed test to check for yourself.
Are VPNs Contracted?

Yes and no. Generally, most paid providers offer set-term contracts that stretch from 6 to 24 months. The longer you sign up with a company, the greater your savings tend to be. If you are concerned about committing to a contract, check to see if the provider you are interested in offers a 30-day guarantee. If you are unhappy with the quality of the product you have received, you can cancel within this period without penalty.

A few companies do offer monthly-rolling contracts or even no-contracts, but these options tend to be less comprehensive in their offerings and capabilities than their paid counterparts.
Am I Truly Anonymous When Using a VPN?

No. They do offer significantly heightened privacy and security, but elements of your online activities will always be detectable to those with the right tools. You should also read the terms and conditions of the VPN provider to see if they keep connection or other user activity data.