Is Pay As You Go Electricity a Good Option in Ireland?

Pay As You Go electricity can help you budget your energy costs more easily. It allows you to pay for your electricity before consuming it. Read on to learn how Pay As You Go meters work in Ireland, find out their pros and cons as well as compare prices against more traditional payment methods in our comprehensive Pay As You Go guide!
What Is Pay As You Go Electricity in Ireland?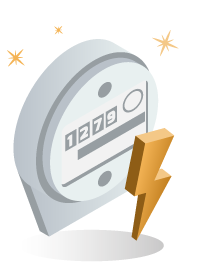 Pay As You Go (PAYG) electricity meters allow you to pay for your electricity before you use it, much like with prepaid mobile phones. In Ireland, these prepayment meters are topped up with specific electricity cards, with the exception of smart PAYG meters. With Pay As You Go electricity meters, you only pay for the electricity that you actually use. These types of meters can be a good option for those who prefer to budget their spending ahead of time.
Your credit will be deducted from the meter as you consume electricity. It's important to make sure you always have credit on your meter. Unless you have emergency credit, your electricity supply could be cut off if you use up your balance.
Which Suppliers Offer Pay As You Go Electricity?
Most electricity providers do not supply Pay As You Go electricity in Ireland unless the customer requests it and can prove financial hardship. Pay As You Go electricity meters may also be installed as part of a repayment plan to clear a customer's energy debt.
There are currently just three main Pay As You Go electricity suppliers in Ireland:
These suppliers provide the PAYG meter "free" of charge. "Free" is a bit misleading, as this option results in a higher PAYG service charge in order to recoup the cost.
The two exclusively Pay As You Go electricity suppliers in Ireland, PrepayPower and Pinergy, have achieved 7.6% and 1.3% respective market share of the residential electricity market, a combined 8.9%. This is impressive (given that both companies are relatively new) and seems to indicate an upward trend for Pay As You Go usage. In 2016, the numbers were 5.81% and 1.07% respectively (6.88% of the total market).
Energy consumers can also switch to Pay As You Go electricity with Bord Gáis Energy however, the supplier charges €373 for a normal installation. For customers in financial difficulty, various installation options are available. The remaining energy suppliers like Energia, Panda Power (formerly), and SSE Airtricity only provide Pay As You Go electricity meters for hardship and arrears cases.
How do I change from Pay As You Go electricity? If you have a change of mind, or if you have just moved into a property that is equipped with a Pay As You Go electricity meter, you can contact any Irish supplier to request a credit or smart meter tariff. The provider will then contact ESB Networks to change the type of meter on your behalf. It's important to note that if you are changing meters after requesting a prepay meter, a removal fee will likely apply.
How Do I Top Up My Prepaid Electricity Meter?
Topping up your Pay As You Go electricity meter depends on which energy provider you are with and whether or not you have a smart meter. In most cases, both smart meters and pay-as-you-go meters can be topped up in the following fashion:
Via SMS.
Your energy supplier's app.
Your provider's online portal.
At any Payzone point.
If you are supplied by one of the main PAYG energy providers, select your company's dedicated top-up guide from the list below for provider-specific details.
If you're feeling a little confused about how to read your meter and access the different options, have a look at our handy meter reading guide.
What Do I Do If I Lose My Top-Up Card?
If you've lost your electricity top-up card, then you'll need to contact your electricity provider to order a new one. They can also provide you with your keypad number which you can use to top up in the meantime. There is normally a nominal charge of no more than €2 for replacing your electricity PAYG card.
If you lose your Pay As You Go electricity receipt before you top up your meter, you can either call your electricity supplier's customer services and they can give you the last purchased top-up code. Alternatively, you can go back to where you bought the credit and they will reprint the receipt for you. The minimum top-up amount you can make is €10, and the maximum amount is €100.
Make sure to take a photo!Take a photo of the front of your electricity PAYG card as soon as you receive it, or write down the number on it somewhere you can always access such as in your online email account. This is your keypad number, which you can also use to top up your meter should you lose your top-up card or misplace it.
Are Pay As You Go Electricity Meters More Expensive?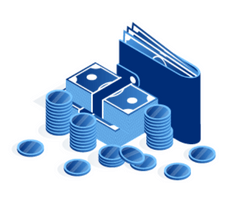 Compared to credit meter tariffs, even the cheapest Pay As You Go electricity offers have some of the most expensive electricity prices.
Not only do you pay standard rates with Pay As You Go electricity, but a Pay As You Go service charge as well. On the other hand, customers with credit meters can benefit from sign-up discounts, online switching discounts, dual-fuel discounts, paperless billing discounts, and Direct Debit discounts.
Who Has the Best Pay As You Go Electricity Rates?
As you can see from the table below (which compares the best electricity offer per all suppliers), PrePay Power's best offer is one of the more expensive deals on the market, just in front of Pinergy. Electric Ireland's Pay As You Go electricity plan comes right in between Pinergy and PrepayPower at €1,655.00 per year. Feel free to contact Pinergy for further details on their cheapest rates.
Note that Electric Ireland's offer in the table is for its direct debit customers only. The difference in these offers is just over €400 per year!
Cheapest Electricity Offer per Supplier

| Supplier | Best Offer | Estimated Annual Bill |
| --- | --- | --- |
| | 20% on Electricity | €1,667.48 |
| | Fixed Discount | €1,691.23 |
| | 15% on all tariffs | €1,691.33 |
| | 15% through Selectra | €1,706.36 |
| | No Discount | €1,758.51 |
| | 5.5% or 8.5% on DF | €1,818.36 |
| | No Discount | €1,865.44 |
| | No Discount | €1,937.87 |
| | No Discount | €2,023.20 |
| | No Discount | €2,116.77 |
| | No Discount | €2,184.85 |
*Figures are for illustrative purposes only. Calculations based on average consumption figures for an urban home with a 24-hour standard meter unless specified. All discounts and cashback have been applied. This also includes the PSO Levy at €0.00.
Last updated: 07/11/2023.
Should I Switch to Pay As You Go Electricity?
We advise thinking long and hard before switching to Pay As You Go electricity, as saving money on your energy bills is easier with credit meters. If monitoring your energy usage or savings is your goal, home energy monitors, such as Owl, can be a more economical solution.
Below, we've put together some of the pros and cons to help you make your decision.
What Are the Pros of Pay As You Go Electricity?
Reduce Energy Usage
It can enable you to reduce your energy usage, save energy, and reduce your household's carbon footprint and your being impacted by the carbon tax.


Budget More Easily
You can budget your home energy more easily, particularly if you're on a low or variable income.


No Meter Readings
There is no need to submit meter readings or needing to rely on inaccurate estimations of how much you're using.


No Energy Bills
You don't need to pay large monthly or bimonthly energy bills without any billing errors.


Access To Emergency Credit
Emergency credit is available to Pay As You Go customers as a last resort. You can't be cut off in the evenings, at the weekend, or on certain holidays should your credit run out.


More Manageable Debt
If you have built up some debt from unpaid bills it can be a more manageable form of repayment.


Better for Rentals
It's useful for landlords as they avoid the risk of being left with large bills to pay if a tenant leaves the rental property without settling their account.
What Are the Cons of Pay As You Go Electricity?
Higher Standing Charges
It will cost you money even when you're not using any energy (for example, if you go on holiday) due to higher standing charges and the PAYG charge. This is on top of other obligations such as the PSO levy.


Extra PAYG Charge
Due to the extra PAYG charge, it's more expensive than even standard rate tariffs. "Free" installation of PAYG meters is not really "free" as it results in a higher PAYG charge, although it is still less expensive overall than choosing to pay upfront for the installation.


Hard To Switch Back After Debt
If you're not in debt or undergoing financial hardship, switching from a PAYG meter to a traditional credit meter, or vice versa, could incur some hefty charges (from €100-€300).


Not the Same Access to Services
PAYG customers generally don't have access to the same apps and online portal services as traditional billing customers.


Manual Updates
If your Pay As You Go electricity plan is updated and any of the charges are changed, you'll need to manually enter a code (40-60 digits long) instead of being automatically updated (unless you have a smart meter). The code will be given to you when you top up after the price change.


Moving Is Complicated
If you move to a new house where there is a PAYG meter, you'll need to re-register it with your details as soon as possible, otherwise, you could be paying the wrong tariff (for example if the previous resident had an arrears repayment plan, part of your top up will go to paying off their debt). This is another hassle on top of all the things you need to worry about when moving.


Hard To Keep Track of Costs
If you need to use emergency credit, all standing charges will be suspended and build up as debt that you'll need to repay on top of the emergency credit next time you top up. This makes it difficult to calculate how far into the red you might be heading.


Top Up Shops Far Away
Outlets to purchase credit might be far enough away to be a hassle to get to - or worse if your car breaks down or you're ill. In addition, if you can't afford to top up, you'll very quickly be left in the dark without electricity.


No Opt-In
You cannot opt-in to PAYG if you or anyone in your household is critically dependent on electrically powered equipment, and it's generally not recommended for vulnerable consumers or for certain cases regarding customers who need special services.
If you're still unsure, give us a call at Selectra on (0)1 913 1771 and we'll find the cheapest tariff for you that best suits your needs.
Is There Pay As You Go Gas?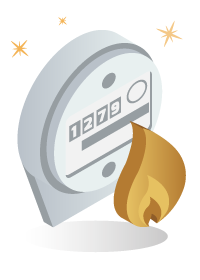 With gas prices steadily coming down again, a PAYG gas option might be interesting to many. However, PAYG gas options in Ireland are not as common as PAYG electricity options. All Pay As You Go electricity meters in Ireland are installed by ESB Networks. Customers can only opt into PAYG Gas for free with one of the following two providers whom you can contact for details:
Bord Gáis and Flogas also provide a PAYG option, but if you don't have a PAYG meter,(and unless you can prove financial hardship or that you're in arrears), you'll need to pay a fee to have one installed. This will cost you around €111.
Who Else Supplies Pay As You Go Gas?
With all other natural gas suppliers, such as Energia, Panda Power, and SSE Airtricity, you can only opt-in to Pay As You Go gas to alleviate financial issues or as part of a repayment scheme.
Credit can be bought for all Pay As You Go gas meters at any of the following places:
PostPoint Outlet
If you should lose your top-up gas card, replacing it is fairly simple, just head to your nearest An Post office or Payzone outlet and they'll sort out a replacement for €1. Gas top-up cards have a minimum top-up amount of €10 and a maximum of €250.
Leave your new card in the meter!For first-time use or replacement cards, you must insert your new card into your meter and leave it there for about one minute in order to register it with your meter, before attempting to top it up. Your gas PAYG meter will only accept credit from the last card inserted into it.
Find out more about our offers from energy, broadband and waste collection providers!