Panda (also known as Panda Green or Panda Greenstar) is an Irish waste management company. The Panda group has been operating in Ireland under various guises for close to 30 years. Find out everything you need to know about the provider, from its prices to its waste calendar and login details, in our complete Panda waste guide.
About Panda waste management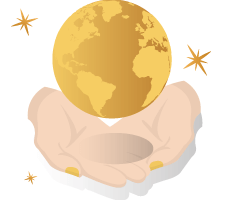 The difference between Panda and other waste companies is that Panda waste management is committed to recycling for both households and businesses. If that's not enough, they also provide skip rental services where they recycle 100% of the waste in the skip.
What started as a local recycling service, Panda waste has since grown into Ireland's leading commercial and domestic waste management company.
Panda is well viewed in the Irish community. As its tagline indicates, it's "an animal for recycling" and often collaborates with local companies on other green initiatives.
In fact, it works with so many different local companies in waste management-related products that people often don't know they are dealing with Panda.
The group has also expanded its services internationally into the UK, Netherlands, and USA markets.
To simplify which partners Panda waste manages, we break down everything you need to know about the company's operations in Ireland below.
Save on your home bills today! Our expert advisors are here to help! Call now and find out how much you could save on all your utility bills with one simple call!

 01 903 6531 Ad
Who owns Panda waste Management?
Panda belongs to the Panda group, which is the parent company of the energy provider Panda Power. The Panda Group is in turn owned by the Beauparc Utility Group.
The Beauparc Utility Group is 100% Irish-owned with its origins in 1990 in county Meath. Originally having just two employees, the group now has over 2,300 employees and operates internationally.
Are Panda and Greenstar the same company?
In a way, yes. Panda and Greenstar are now the same company.
Greenstar, another well-known waste-recycling company, was acquired by the Panda group in 2016. Despite its takeover though, Panda has kept the Greenstar logo on their recycling trucks and use of its name. This brings a little bit of confusion to customers who desperately search the web for a Greenstar calendar, phone number, or bins.
If your household is still serviced by a Greenstar recycling truck, Panda is who you need to contact for any queries, comments, or questions you may have about the service.
Who owns Greenstar Recycling?
Greenstar Recycling has been managed by Panda since 2016. This includes all the counties where the company has operated, such as Greenstar Waterford, Cork, Kilkenny, Wexford, Gorey, to name but just a few.
Is Panda part of Greenstar?
No. It is the other way around. Greenstar is now a part of the Panda waste management group.
Who owns Greenstar Recycling?
Greenstar Recycling has been managed by Panda since 2016. This includes all the counties where the company has operated, such as Greenstar Waterford, Cork, Kilkenny, Wexford, Gorey, to name but just a few.
What other companies are managed by Panda waste?
Greenstar bins and recycling isn't the only other Irish waste company Panda waste has acquired over the years. The table below summarizes the various companies acquired by the Panda Group, also known as the Beauparc Utility Group.
Note that, like with Greenstar, Panda has adopted a similar strategy to maintain the original company name and its logos visibility. As such, if you are looking to contact any of the companies listed below, it is the Panda waste phone number you need to dial.
Companies managed by Panda waste group

Waste Company Name
Year Acquired by Panda
Activity description
A1 Skips
2010
A1 Skips offers residential and commercial waste collection across Dublin, Louth, and Meath.
Bioverda (previously Irish Power Systems)
2017
Energy producer, mainly from biomass and waste.
Irish Packaging Recycling (I.P.R.)
2007
Ireland's largest household recycling facility. Converting 335,000 tons of recyclable material every year.
Greenstar Recycling
2016
Residential bin collection in nine different counties. Nationwide for commercial waste collection.
Mahon's Recycling
2014
County Meath, waste management business.
Ozo Waste
2014
OZO waste specializes in commercial waste collection in the Dublin area.
Spanners Limited
2012
Commercial vehicle maintenance services.
WERS waste
2019
Residential and commercial waste collection, recycling, compost, and environmental services throughout the province of Connaught.
Find the Best Offer for Your Home.
Call  01 903 6531  Find the Best Offer for Your Home.
Call  01 903 6531 
Panda waste collection
First, let's look at what waste is collected by Panda. It is extremely important to separate your refuse properly. Panda waste will potentially not collect your bin should it be done incorrectly. Furthermore, if the bin is considered to be heavily contaminated, it may be treated as general waste and you will be charged accordingly.
Did you know? Putting the wrong item in the wrong bin can contaminate items that have been correctly recycled (e.g. damp rotten vegetables in a cardboard and paper bin). You can also be fined between €10-25 for putting the wrong type of waste in the wrong bin.
The company is well aware that recycling can get confusing once it gets beyond simple glass/paper/organic bins. Therefore, let's have a look at the list of items that go into the different waste bins.
Black bins (general waste bin):
Aero board/Styrofoam
Coffee cups (Paper & Polystyrene)
Food contaminated material
General refuse
Hoover dust/contents
Nappies
Wax-paper wrappings
Wooden material
Brown bins (compost bin):
Food (cooked and raw, kitchen scraps, out-of-date food without packaging, etc.)
Teabags and tea leaves
Bones (from meat, poultry, and fish)
Garden waste (clippings, plant trimmings, leaves, cut flowers, weeds, etc.)
Wet cardboard and paper
Paper Towels or napkins
Green bins (recycling bin):
Aluminum
Tetra Pak
Plastic (drink bottles, cleaning bottles, tubs from butter yoghurt and salad, fruit and vegetable trays, milk cartons, soap or shampoo bottles)
Soft plastics (bread & pasta bags, cling film, crisp packets, plastic bags, salad bags, sandwich containers, etc.)
Tins and cans (from soup, pet food, drinks, canned food, etc.)
Letters, brochures, cardboard, egg boxes
Important Remember that recycling items, such as plastic containers and tin cans, should be clean and dry. If the item you are looking to throw away is not on any of the above lists, then it doesn't go in your Panda waste bins. Still have doubts about which bin to use? You can always view the full list of materials on Panda's webpage. Do NOT place any hazardous materials (paint, batteries, etc.) in any of the bins.
Panda skip and skip bag plans
Doing some home renovations and not sure what to do with the waste? Skip and skip bags are the perfect solutions for such do-it-yourself projects or for clearing out your home. They allow you to securely dispose of general waste, demolition waste, and even soil for garden improvements.
Here are the different skip types available from Panda waste:
Skip bag: This allows you to fill it in your own time and call when it is ready to be collected.
Mini skip: Up to 2.5 cubic yards in size. It can hold light general waste.
Midi skip: Up to 4 cubic yards size. Medium size ideal for larger jobs.
Standard skip: 6 cubic yards. A standard builder's skip for large projects.
Panda waste prices for skips will vary per county. Contact the supplier directly to determine the right skip option for your project.
Panda waste calendar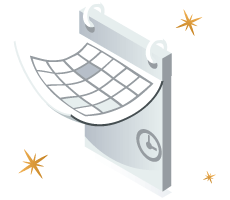 Once you know what to put in each bin, you can find out when your waste is being collected by examining the Panda waste calendar.
There are four different ways you can access the Panda waste calendar:
Log in to the 'my Panda' online portal and click the 'Collection Calendar'.
Download the Panda waste app to see your bin collection calendar.
Request to receive reminder messages the day before the bin collection pick-up.
Contact the Panda waste live chat service.
We look in further detail at some of these services.
My Panda waste login
'My Panda' is the name given to the company's online portal. Registering to the service will give you access to the following features and services:
Panda waste login features
Manage your account online
Pay your bills online
View billing history
Verify your bin weight history
Access the Panda waste calendar
Registering for a Panda waste login account is very straightforward. Here are the step-by-step instructions to follow:
Head to the company's website
Click on 'my Panda' located on the top right-hand corner
You will be asked to provide a valid email address
Check your inbox as Panda will send you a verification code to validate your email address
You will then be able to select a password for your account
To complete the process, you will then need to enter your Panda waste account number
Panda waste app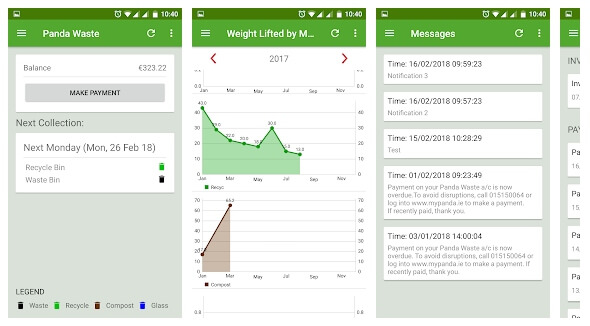 If you prefer, Panda waste has an app available on both Android and the Apple store. Reviews for the app are relatively high in comparison with ratings for other service provider apps, at 3.8 out of 5 stars for Android and 4.7 out of 5 for Apple. The app provides a few extra features on top of the same services as the My Panda waste login account, including:
Reminders the night before bin collection day
The ability to pay invoices
Account management
Bin weight history
Using paperless billing via the app or My Panda login account is more environmentally friendly and very much in keeping with the Panda ethos.
Customers leaving positive reviews for the Panda waste app were particularly enamoured of the bin reminder service. Some unhappy users cite that payments would appear on the online login section of Panda's website before they would appear on the app.
Very easy to use keeps you updated on collections and easy to make payments
Where does Panda waste operate?
With the acquisition of other waste management companies like Greenstar recycling, A1 skips, Ozo waste, and Wers waste, Panda now covers a lot of the Republics' counties for residential waste collection.
Here is a list of the counties you can obtain waste collection services from Panda Green. Keep in mind that the truck that comes to your door may bear a different logo and name like the ones mentioned above.
Counties serviced by Panda waste

| | | | |
| --- | --- | --- | --- |
| Carlow | Kildare | Louth | Tipperary |
| Cork | Kilkenny | Mayo | Waterford |
| Donegal | Laois | Meath | Westmeath |
| Dublin | Leitrim | Roscommon | Wexford |
| Galway | Limerick | Sligo | Wicklow |
In other words, Panda waste collection services are available for homes in every county on the Island except for six: Cavan, Clare, Kerry, Longford, Monaghan, and Offaly.
Did you know? Much like the energy and broadband sectors, bin collection is an open market in Ireland. There is more than one provider offering waste collection services in each county. Therefore, as a consumer, you can compare the market and choose which waste provider you prefer to work with.
How much does Panda waste cost?
To get an idea of Panda waste prices, we compare its prices with a few other important bin collection companies.
As prices vary per county, we use Dublin's bin collection costs as an example.
It is important to note that some of these prices are per bin, while others include up to all three bins (compost, waste, and recycling bins). This is something to keep in mind as, at first glance, there appears to be a great discrepancy in the monthly waste prices between providers.
Panda doesn't see environmental waste management as an add-on to their operations but as an integral part of everything they do.
For example, in May 2019, Panda offered to recycle all election posters free of charge, a welcome measure against the unpopular posters and their impact upon the local environment.
Panda waste offers
Customers who are already with Panda for waste management can get an extra €100 a year off their energy bills if they switch electricity and gas to Panda Power. If you're not already a Panda Power customer, check out our Panda Power Reviews page to see if you should switch.
What is the Panda waste phone number?
Are you looking for the Panda waste phone number? The provider makes it nice and easy with just the one contact phone number of 01 829 8992. You can always visit our dedicated page for Panda Power contact information for full details.
Bear in mind that this is the sole phone number for Panda whether it is for residential, business, energy, recycling, or waste query. This means you will have to go through an elaborate automated menu to reach the correct department for your query.
Sort out your home bills today! Our expert advisors are here to help! Call now and find out how much you could save on all your utility bills with one simple call!

 01 903 6531 Ad
Other Panda waste contact information
Should you not wish to use the Panda waste phone number, you can always contact the company with the following alternative methods:
Other Panda waste contact information
Start an online chat (available Monday to Friday 8:30 am to 5:30 pm)
Request a call back via their 'get more support' webpage
Through their Facebook page
Through their Instagram account
Send a written request by post to the following address:
Panda Greenstar
Ballymount Road Upper,
Ballymount, Dublin 24
The services and products mentioned on this website may only represent a small selection of the options available to you. Selectra encourages you to carry out your own research and seek advice if necessary before making any decisions. We may receive commission from selected partner providers on sales of some products and/or services mentioned within this website. Our website is free to use, and the commission we receive does not affect our opinion or the information we provide.