Specialised advice

On moving home in Ireland

Incentives and schemes

Information and how to apply

Find a home quickly

The best tips to get where you want to be
Find all the answers in our practical guides!
Moving home is said to be one of the most stressful undertakings experienced. With so many details to look after it is easy to get raddled and to forget about an important item. Our moving house tips take all of the stress away! Read on and follow our easy-to-follow step-by-step guide and enjoy a smooth move to your new home.
What are the Essentials When Moving into a New House?
To simplify the transition when moving home, we have made these easy-to-follow steps in chronological order:
Confirm Your Moving Date.

If you are renting a home, confirm with your landlord when you can move in. If you have purchased the home, verify with your solicitor the date.

Request Time-Off Work.

Consider taking a day or two off work to clean the property and unpack.

Hire a Van.

Once your move-in date is confirmed and time-off request accepted, shop around and reserve for a moving company or van rental. If you plan to do it yourself, start asking your friends and family for a hand. Families moving homes may want to ask someone to look after the kids for the day so you may focus on the move itself.

Organise a Packing Schedule.

Before you even start packing, take the time to think about the order to pack your items in. Which rooms do you want to pack away first? Which will you finish with? These usually start with a guest or spare room and end with the office or bathroom as you will most likely be using it to the last minute.

Get Moving House Boxes.

Having mapped out your packing schedule, you should now have a good idea of the number of boxes you will need for the move. If you run low on boxes, refuse sacks and bin bags work great in a pinch for items like clothing and bedding comforters. If you are planning to do the move yourself, these bags will come in handy to stash between items and prevent them from rattling when packing the van. Use the smaller boxes for heavier items like books and kitchenware.

Label your Moving Boxes.

As you are packing away, be sure to label each box by room. Take special attention to fragile items and pack them together.

Clearout.

Packing away is the golden opportunity to get rid of any old items you no longer need or use. Contact your local charity to either pick up some of these items like old furniture or drop them off yourself.

Prepare a Day Trip Suitcase.

Plan ahead for your first night in your new home and set aside essential items you will need. These are your toothbrush, loo roll, clean underwear, scissors or a box-cutter, water bottle, first aid kit and medication, the kettle and tea bags, phone chargers, lightbulbs, and cleaning products. You may need these as soon as you move in and will appreciate easy access!

Advise Your Utility Providers.

You will want to let your utility providers know of your moving out date and change of address. This will be for electricity and gas, broadband and mobile phone, bin collection, and your insurance provider. Don't forget to advise the change of address for your TV license.

Redirect Your Post.

At least five days before your move, it is always a good idea to request An Post to forward any mail received to your new home address. Takes the stress away from forgetting to contact an agency or other important company.

Moving Day.

Once all your boxes are packed away, clean up your old property and note any damage to the property. Take photos of your gas and electricity meters so you only pay for what you have used. You will want to do the same at the new property when you arrive there: take photos of the meter readings, note any damage you may see and clean the home before putting your moving boxes in.
Changing Address When Moving House If all the various change of address phone calls seem daunting, simply download and print our change of address checklist. You can tick off each box as you go and not lose track of which places still need to be contacted.
How to pack when moving house?
No matter how much you need to pack when moving house, here are a few tips that will help you with any packing you have to do:
Get an assortment of moving boxes. Small boxes for heavy items like books, medium and large boxes for other lighter items. Wardrobe and special mirror boxes can be handy as well if necessary.


Packing tape and a marker. You will want to secure your items and easily be able to retrieve them


Use protective items. You can use newspapers, bubble wrap, and styrofoam to pack your fragile articles.


Plastic and ziplock bags. Use these for any items containing liquids like shampoo, perfume, etc. Should an object accidentally break or open in transport, you will limit the spill to inside the bag itself.


Always place heavier items at the bottom of any box and lighter ones on top.


Keep your valuables with you! Passports, birth certificates, bank account statements, and other sensitive personal information. Have a special box for these and place it in your personal vehicle for the move.
Hazardous materials! We often come across plenty of hazardous materials when moving house, be sure to dispose of these correctly at your recycling centre. If you will bring these items with you, verify if there aren't any special restrictions to transport the substance safely, such as liquid gas, and other flammable or explosive items.
Things to do when moving house
So you have packed your boxes and advised everyone about your new address, now comes the day itself! We break down all the things to do when moving house in the tables below. One for the home you are leaving and another for things to do when you arrive at the new home.
Leaving the House Checklist

|   | Things to do when leaving the old house |
| --- | --- |
|   | Have someone present for when the movers arrive. |
|   | While they are loading the van, record your meter readings and switch off all appliances. |
|   | Ensure the movers have the correct address to go to and provide them with your emergency contact details just in case. |
|   | Go through every room, closet space, and other nooks and crannies to be sure nothing gets forgotten behind. |
|   | Leave the keys with your landlord or whatever provisions you made for the departure. |
Entering the New Home Checklist

|   | Things to do when entering the new house |
| --- | --- |
|   | Pick up your keys for the new home |
|   | Take your meter readings at the new property, then turn on appliances. |
|   | Make sure everything is working properly like hot water, heating, boiler, etc. |
|   | If possible, have someone ahead of the movers clean the property before they unload your items. Makes it easier to unpack once the moving boxes arrive. |
|   | Check for damage as the movers unload items into the new property and ensure nothing is left behind on the van. |
|   | Set up your bedding first as you will want a good night's sleep after such a long day. |
|   | Unpack anything else you have the energy for, kitchen and bathroom are good places to start as you will want a bite to eat followed by a nice shower as well before going to bed! |
Summary: When Moving House Checklist
Although moving can be a stressful experience, a lot of the anxiety can be removed with some careful planning. In essence, this is the one time in your life you will want to thoroughly plan ahead so you can handle any hick-up or troubles that arise with ease.
Still having doubts? Just download and print our summary of moving house tips. Having the moving house checklist at your fingertips will make the step-by-step process as smooth as can be. Enjoy your new home!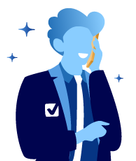 Looking for the best energy and broadband offers? Selectra can help!
Save money for what's important. Don't overspend on Energy or Broadband.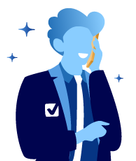 Save money on your energy bills with Selectra.
Selectra is currently closed. You can leave your phone number and get a free callback.