ESB Networks: ESB Contact and Services for 2023

Wondering what ESB Networks do? Are you looking to contact ESB or want to report a fault? ESB Networks is a fundamental pillar of Ireland's electricity network and it provides a vital service for connections and infrastructure issues. Read our comprehensive ESB Networks guide to find out more!
Energy

Find a great new energy deal in one free call!

Our energy specialists can help you switch to a better energy plan in just a few minutes!

Ad

Energy

Sorry, we're closed right now!

We're currently closed but please leave us your number and we'll give you a free callback as soon as we'open!

Ad
What Is ESB Networks?
Today ESB Networks owns and operates the electricity distribution network in the Republic of Ireland. It is also responsible for installing, maintaining, and reading electricity meters. ESB Networks serves more than 2.3 million customers across the country.
As the distribution network operator (DNO), ESB Networks manages the network of towers and cables that transports low-voltage electricity to homes and businesses from the electricity transmission network. The transmission network is being run by EirGrid. ESB Networks also helps with projects such as the Celtic Interconnector as well as the ISEM.
What Do ESB Networks Do?
To manage the network of towers and cables that transport electricity means that ESB is responsible for the following services in Ireland:
We explore each of these topics in further detail below.
What is the difference between ESB Networks and Electric Ireland?
ESB Networks (Electricity Supply Board) was originally set up in 1927 as an entirely state-owned electricity provider and supplier. Over the years, ESB has pioneered electricity production, transmission, and distribution.
Following the call for deregulation of the Irish electricity market in 2011, ESB was required to reduce its market share to 60% before rebranding and being allowed to re-enter the energy market as a competitor under the Electric Ireland branch.
The distribution of electricity was maintained by what is today ESB Networks Limited.
Who owns ESB Networks?
Today, ESB is a semi-state-owned body composed of several legally-partitioned companies that deal with electricity. Some of the divisions it manages are Electric Ireland, Smart Energy Services, Ecars, as well as lead global engineering consultancy to name a few groups.
ESB's current mission is to transition to low-carbon energy and increase the focus on renewable energy. The organisation is aiming to achieve net-zero emissions by 2040.
Current renewable energy sources being invested in by ESB to integrate into Ireland's electricity infrastructure include wind energy projects such as Coillte (whose wind farms are now owned by Greencoat Renewables) and Oweninny Wind Farm, in addition to four other UK wind farms. Solar energy for household "self" consumption is also being encouraged, with ESB supplying solar panels and the SEAI providing solar panel grants of up to €3,800 for home installation.
Let's hope they can reach this in order to satisfy Ireland's commitment to reducing its carbon footprint as part of the Paris Agreement. Time will tell.
Does ESB Network deal with broadband? ESB Networks Group is also dipping its toes into the telecoms market with dark fibre network construction and maintenance. Dark fibre is an optic fibre that is not in use, as opposed to "lit" fibre which is being used. It came about as extra fibre was laid down while installing optic fibre networks to cater to increased demand in the future. Companies can rent this dark fibre to create their independent networks, rather than depend on the supplied bandwidth.
Energy

Find a great new energy deal in one free call!

Our energy specialists can help you switch to a better energy plan in just a few minutes!

Ad

Energy

Sorry, we're closed right now!

We're currently closed but please leave us your number and we'll give you a free callback as soon as we'open!

Ad
What Are the ESB Smart Meter Services?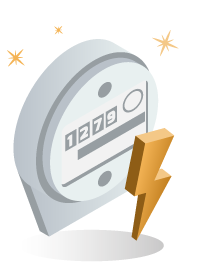 ESB Smart Meter Services division focuses on innovative, energy-saving solutions to reduce electricity costs and carbon emissions.
The most famous of these projects is the installation of Smart Meters in every home in Ireland which started in 2021 after the CRU announcement of their deployment in the 2017 national Climate Action Plan.
ESB engineers are upgrading all electricity meters in homes, farms, and businesses across the country with smart meters. The change of meter takes approximately 45 minutes and is being processed area-by-area.
To date, ESB has now installed a total of over 750,000 smart meters nationwide. If you are wondering when they may be coming to your area, have a look at the handy map for ESB Networks Smart Meter Rollout Plan.
Can I request a smart meter from ESB Network? You can always contact ESB and request a prioritised smart meter installation. ESB Networks will install a smart meter directly into your property without needing to do it through your energy supplier. ESB smart meter installations are free of charge.
How Do I Report Faults and Check for Power Outages with ESB?
If you are experiencing difficulties with your electricity supply or connection, here are the steps you should follow:
Check With the Neighbours
Verify whether your neighbours have power or if the streetlights are on. If the streetlights are not on and/or your neighbours are without power, you should call to report the ESB Networks fault. If this is not the case, move to step 3.
Check the ESB Website
If you still have doubts, the ESB Power Check is a handy website tool where you can see any ESB faults, the exact location, how many customers have been affected, and whether the interruptions were scheduled or unplanned.
Take a Look at the Fuse Box
Check your fuse box to see whether a switch has tripped or a fuse has blown. If you can't see anything amiss with your fuse box, then call the service interruption phone number. It's possible that the ESB Network's main fuse for your home may be the culprit.
Find Your MPRN
Whether you call at step 1 or 2, you may need to quote your Meter Point Reference Number (MPRN) when you call, as this will help ESB determine your exact location.
Note that you can report an ESB fault online or by calling 1800 372 999. The line is available 24/7 including holidays.
Be careful of the call out fee! You may be liable for a callout fee of up to €136 if the issue ends up being your appliances or your fuse box, and not an ESB-related issue. Make absolutely sure that all your appliances are working perfectly before reporting an issue to ESB networks!
Why Are There ESB Power Outages?
Although ESB makes every effort to keep the electricity distribution system up and running without power outages, storms and other natural disasters can, and will occasionally bring down some lines or cause other damage, disrupting your electricity supply.
There are also planned outages to carry out routine maintenance and system updates. When an outage is scheduled, you will be notified by post at least two working days in advance.
If you should see any downed or damaged lines please call ESB immediately on: 1850 372 999. Under no circumstances should you approach, touch, or attempt to move the line.
What Do I Do in Case of an ESB Power Outage?
Whether an outage is planned or not, it's always best to be prepared for one, rather than stumbling around in the dark barking your shins on your furniture! We would advise having the following items easily accessible:
ESB Outages Checklist
A stash of batteries and a torch.
Candles with a lighter or matches.
Have some non-perishable food and water in case of a long outage.
Try and keep your phone charged, don't let the battery run too low.
Have some activities ready to pass the time like a deck of cards for example.
ESB advises that you keep your fridge and freezer closed uptight as the food inside can stay cool for up to 24 hours and most outages will only last 8 hours maximum.
Are you a Vulnerable Customer? Vulnerable Customers and those dependent on electricity for medical reasons: please ensure you have registered with ESB so that you can receive priority assistance in the event of a power outage. ESB Networks will be able to get to you first so you are safe in the case of an electricity emergency.
What Are the ESB Connection Services?
Do you need a new ESB connection for a domestic property or a small farm? We break down how to get one in four simple steps!
Fill Out and Submit ESB Connection Form
It will take 10 to 15 minutes to complete. You will be prompted to create an ESB account and need to provide the following information in the application:

Your MPRN. Your builder or developer should be able to provide this.
Digital copies of your site plan and ordnance survey map. The location should be marked in red.
Accurate coordinates to identify the location.
Details about the load and connection capacity.

Register with an electricity supplier.
Before choosing just any electricity supplier, we recommend that you do a bit of research to find the best rates for your home. For a free comparison, give us a call on (0)1 913 1771 or check out the following guides for help deciding:
Get Your Connection Turned On
Your chosen supplier will contact ESB to request this. For your connection to be turned on, the registered electrical contractor for the building must send a certificate to his/her regulatory body. This is to confirm that all works have been completed to meet ESB Networks' standards.
Go Live with the Connection.
The builder's electrician will switch on the electricity for your home.
How Long Does It Take To Get an ESB Connection?
Once you have applied for a new ESB connection, you should receive a quote within 15 days. If you accept the quote, ESB Networks will aim to complete the new connection within 60 business days. Most ESB new connections are completed within just 10 working days.
What Is ESB Networks Safe Digging?
Much like Gas Networks Ireland's Dial Before You Dig Service, ESB Networks provide a service to ensure you don't accidentally hit any electrical cables which may be buried on your property while digging or carrying out renovations, to avoid receiving a greater shock than your final builder's bill.
Before carrying out any excavation work, you or your contractor must contact the Central Site office which will provide you with a map of any electricity cables in the vicinity of your excavation site. You can contact the Central Site office for ESB Networks via the following:
ESB Networks Safe Digging Contact Details
Contact Method
Contact Details
Telephone

1800 928960

Fax

01 638 8169

Email

[email protected]

Post
Central Site,
ESB Networks,
St. Margaret's Road,
Finglas,
Dublin 11
How Do I Submit an ESB Meter Reading?
As the branch of ESB tasked with running and maintaining electric utilities, ESB Networks also performs all electricity meter readings. If you are out and miss an ESB meter reading, or if you have received an estimated bill, we always recommend you submit your own ESB meter readings. Underestimated bills can lead to nasty shocks later, and overestimated bills should mean the additional cost you have been charged will be used against the next bill or refunded to you.
You can submit your ESB meter reading online. If you have one of the more modern smart meters, your bills should always be accurate and there is no need to submit additional readings - one more thing ticked off your to-do list.
How Do I Contact ESB Networks?
Need to contact ESB Networks? Here are the ESB Networks contact methods in the table below:
ESB Networks Contact Details

| Contact method | Contact Details |
| --- | --- |
| Phone number | 1800 372 757 |
| Phone number from abroad | 00353 21 238 6555 |
| Emergency contact number | 1800 372 999 |
| Email address | [email protected] |
ESB Networks representatives are available Monday to Friday from 8:30 a.m. to 6 p.m. and Saturdays from 8:30 a.m. to 1:30 p.m. The emergency line is open twenty-four hours a day, seven days a week. If possible, we recommend that you have your MPRN on hand when you call.
Can I Contact ESB via Social Media?
Social media users can also contact ESB Networks via the following platforms:
How DO I Complain to ESB Networks?
As a large company, with many irons in the fire, chances are you may need to make a complaint to ESB. In order to register a complaint with ESB you can either:
Phone their National Customer Care Centre:

1800 372 757

or

021 238 6555

Send them a fax:

021 484 4261

Send them an email at

[email protected]

Write to them: Customer Relations, ESB Networks, Sarsfield Road, Wilton, Co. Cork
If you've tried one of the above channels and are dissatisfied with the way your complaint has been handled, make a note of the complaint's reference number. ESB Networks should provide you with the complaints number, and then contact the Commission for Regulation of Utilities (CRU).
ESB Networks FAQs
What is the ESB Login & Online Account?
As mentioned before, Electric Ireland is now the new name of the ESB branch that manages the retail side of its energy supplying business. Therefore, the ESB login for customers' online accounts is now managed through the Electric Ireland login page. It is worth checking out, Electric Ireland customers can do the following through their online account:
Pay bills online
Submit meter readings
Monitor energy consumption
Top up your smart PAYG meter
Manage Electric Ireland rewards
Energy

Find a great new energy deal in one free call!

Our energy specialists can help you switch to a better energy plan in just a few minutes!

Ad

Energy

Sorry, we're closed right now!

We're currently closed but please leave us your number and we'll give you a free callback as soon as we'open!

Ad
How can I do an ESB Top Up?
ESB top up is now managed through Electric Ireland's top-up system. Depending on whether you have a smart pay as you go (SPAYG) meter or a traditional electricity PAYG meter, Electric Ireland provides a wealth of options, such as at a Payzone, via SMS, online and via the app.
Electric Ireland provides traditionally billed options, PAYG options, and smart pay-as-you-go options using its cutting-edge in-home monitor and smart meter. For more information on topping up with Electric Ireland, view the top-up section in our Electric Ireland guide.
In the table below, you can also see how Electric Ireland's electricity offers compare with other prepayment suppliers.
Cheapest Prepayment Electricity Offer per Supplier

| Supplier | Best offer | Price per year |
| --- | --- | --- |
| Pinergy | Standard | €2,184.85 |
| PrepayPower | Standard | €2,245.24 |
| Electric Ireland | Smarter Prepay Electricity  | €2,251.84 |
*Figures are for illustrative purposes only. Calculations based on average consumption figures for an urban home with a 24-hour standard meter. All discounts and cashback have been applied.
Last updated: 03/10/2023
Energy

Find a great new energy deal in one free call!

Our energy specialists can help you switch to a better energy plan in just a few minutes!

Ad

Energy

Sorry, we're closed right now!

We're currently closed but please leave us your number and we'll give you a free callback as soon as we'open!

Ad
Does ESB manage the Ecars program in Ireland?
Yes! If you have an electric vehicle, in addition to charging your electric car at home, you can also use the ESB public charging network. There are around 1,350 public charging points across Ireland. They can be found in various locations, such as on-street, shopping centres, or at hotels.
To find the nearest ESB charging station, use the ESB Ecar connect mobile app or the charge point map on the ESB website. In addition to the location, you'll also be able to see real-time availability.
At ESB Ecar charging stations, there are two types of chargers: AC (standard chargers) and DC (fast chargers). Using DC chargers, it typically takes just 30 minutes to charge your electric vehicle up to 80%. With an AC charger, it could take anywhere from one to 12 hours, depending on your car battery.
Find out more about our offers from energy, broadband and waste collection providers!