Top 5 Doorbell Cameras for Enhanced Security in 2023

Doorbell cameras, also known as video doorbells or smart doorbells, are innovative home security devices that combine a traditional doorbell with a camera, enabling homeowners to monitor their doorstep remotely. These devices have gained significant popularity in recent years due to their ability to enhance home security and provide peace of mind to homeowners.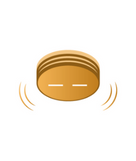 Let Selectra set you up with your home security!
Our alarm specialists can help connect you to a provider that will give you quote all on one free phone call.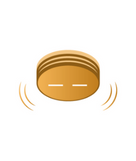 Selectra can help you save money on your energy bills.
Selectra is currently closed. You can leave your phone number and get a free callback.
What Is a Doorbell Camera?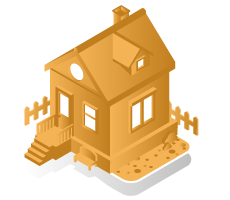 Camera doorbells serve as an excellent starting point for individuals interested in smart home security. Alarm providers offer an extra layer of peace of mind, particularly for those concerned about unwanted visitors or the safety of delivered packages. With their user-friendly features, video doorbells offer a simple yet effective solution to enhance home security and alleviate anxieties.
Equipped with a wide-angle camera, doorbell cameras capture high-definition video footage of the area in front of the door. They typically feature motion detection sensors, night vision capabilities, and two-way audio communication, allowing homeowners to see and communicate with visitors, even when they are not physically present at home.
What Are the Advantages of a Doorbell Camera?
Doorbell cameras are innovative home security devices that combine a traditional doorbell with a camera, enabling homeowners to monitor their doorstep remotely. Below-listed are the advantages of having them added for extra security of your home.
Increased Security and Deterrence against Intruders
Doorbell cameras act as a powerful deterrent against potential intruders. Their presence alone can discourage burglars and other unauthorised individuals from attempting to enter your property.
Remote Monitoring and Real-time Notifications
One of the key advantages of doorbell cameras is the ability to remotely monitor your front door. Whether you're at work, running errands, or travelling, you can access the live video feed from your doorbell camera using a smartphone app or web portal. Real-time notifications alert you whenever there is activity detected at your doorstep, enabling you to stay informed and take prompt action if necessary for your home security.
Provide Video Evidence in Need
In the unfortunate event of a break-in, the video recorded by your smart doorbell can serve as crucial evidence for law enforcement. With the ability to monitor front doors and nearby areas, smart doorbell cameras have become an essential tool for capturing audio and video footage of individuals detected by their motion sensors.
See Clearly in the Dark: Unleash Night Vision
Equipped with advanced infrared technology, smart video doorbells serve as the initial barrier to safeguarding your family and home. By leveraging their built-in night vision capabilities, these doorbell cameras can record black-and-white video footage of anyone approaching your residence, providing you with the reassurance of an additional security layer.
Enhanced Convenience for Homeowners
Doorbell cameras offer unparalleled convenience for homeowners. With the two-way audio feature, you can communicate with visitors at your door from anywhere, whether you're inside your home or miles away. This is particularly useful for package deliveries, allowing you to provide instructions or grant access to delivery personnel even when you're not physically present.
Knock Knock A minor downside of owning a video doorbell is that the anticipation and mystery of knock-knock jokes disappears because you already know who's standing at your door.
How Can I Integrate The Doorbell Camera with My Smart Home?
Voice Assistant and Home Automation Compatibility
Doorbell cameras seamlessly integrate with popular voice assistants like Amazon Alexa and Google Assistant, allowing you to control and access your device using voice commands. Furthermore, they are compatible with various home automation devices, enabling you to incorporate your doorbell camera into a comprehensive smart home ecosystem.
Seamless Integration with Existing Security Systems
Doorbell cameras can integrate smoothly with your existing monitored alarm security systems, complementing the overall protection of your home. By connecting to compatible security platforms, you can consolidate monitoring and control, accessing all your security devices from a single interface.
Benefits of Centralised Control and Monitoring
Integrating your doorbell camera into a smart home system offers the advantage of centralised control and monitoring. Through a dedicated mobile app or a smart home hub, you can conveniently manage and monitor your doorbell camera, as well as other connected devices, from anywhere. 
Top 5 Factors to Consider While Buying a Doorbell Camera For Your Home
Video Quality and Resolution
Field of View and Camera Angles
Storage Options for Recorded Footage
Power Source (Battery-Operated or Wired)
Mobile App Functionality and User Experience
How Can I Protect My Privacy with a Video Doorbell?
Protect your privacy and ensure data security with advanced encryption and user privacy controls when choosing a doorbell camera. Implement best practices to secure your system and maintain control over your personal information.
It's also essential to keep your mobile device and the associated app updated with the latest security patches to prevent unauthorised access. Regularly review the privacy policies and terms of service provided by the manufacturer to ensure alignment with your privacy preferences.
Encryption and Data Protection Measures
Prioritise doorbell cameras that employ strong encryption protocols to protect your video footage and data. Look for models that utilize end-to-end encryption, ensuring that only authorised individuals can access the recorded content.
User Privacy Controls and Permissions
Opt for doorbell cameras that offer robust user privacy controls and permissions. These features allow you to customise settings and determine who can view and access the recorded footage. Ensure that you have full control over sharing and granting permissions to maintain the privacy of your home.
Best Practices for Securing the Doorbell Camera System
Implement best practices to enhance the security of your doorbell camera system. This includes regularly updating the firmware of the device, using strong and unique passwords, enabling two-factor authentication if available, and securing your home network with a strong Wi-Fi password and encryption.
Alarms

Need an alarm system?

Let our alarm specialists help you get your alarm system set up!

Ad

Alarms

card title

card description

Ad
What Is The Best Doorbell Camera in Ireland for 2023?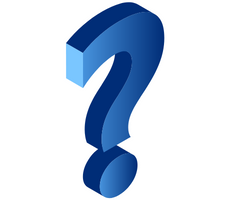 Ring Video Doorbell Wired
Affordable Camera Doorbell
Specifications
Pros
Cons

Resolution:1920 × 1080
Footage recording:Unlimited video for up to 30 days with subscription
Audio:two-way
Power:Mains
Storage: cloud back-up
Works with Amazon Alexa / Samsung SmartThings

Exceptional value for your investment
Captures high-quality video and audio recordings
Seamlessly integrates with Amazon Echo smart speakers

Requires an existing wired doorbell setup for installation
Some advanced features may require a subscription plan
Currently, lacks integration with Google and HomeKit platforms
Available at Curry's RING Video Doorbell - Wired with 7.9 out of 10 customer rating.
Blink Video Doorbell
Budget Doorbell Camera
Specifications
Pros
Cons

Resolution:1080p HD
Angle of view:135° horizontal, 80˚ vertical
Night Vision:Yes
Smart home integration:Yes; Alexa
Cloud storage:Yes, up to 60 day clips; $3 / £2.5 (one cam), or $10 / £8 (unlimited devices)
Audio:Yes, two-way
Doorbell dimensions:130 x 42 x 27 mm
Colour options:Black or White

Seamless integration with the Blink ecosystem
Affordable price point for budget-conscious consumers
Compatible and functional with Alexa voice control

Certain features necessitate the use of the Blink Sync Module (sold separately, approximately $30)
The doorbell camera does not include AI human recognition capabilities
Available at Amazon's Blink Video Doorbell Wired or Battery with 4.2 out of 5 customer rating.
Nest Doorbell Battery
Doorbell Camera With Facial Recognition
Specifications
Pros
Cons

Resolution: 960 x 1280px
Angle of view: 145°
Night Vision: Yes
Smart home integration: Yes;
Google Home Cloud storage: Yes (from $2.99 / £2.50 per month)
Audio: Yes, two-way
Doorbell dimensions: 46 x 160 x 24 mm

Automatic object and people recognition
Good ground level view
Available at Harvey Norman:Google Nest Video Doorbell Battery with 4.3 out of 5 customer rating.
Arlo Essential Wire-free Video Doorbell
Doorbell Camera With Complete Protection
Specifications
Pros
Cons

Resolution:1536 x 1536
Angle of view:180°
Night Vision:Yes
Smart home integration:Yes; Amazon Alexa, Assistant & IFTTT
Cloud storage:Yes, $2.99 per month
Audio:Yes, two-way
Doorbell dimensions:47 x 143 x 37 mm
Available colours:Black or white/black

Exceptional video quality for a visually pleasing experience
Advanced motion sensing technology for precise detection
Seamless compatibility with Alexa, Google Assistant, and IFTTT
Available at Arlo:Essential Wire-free Video Doorbell.
Eufy Video Doorbell Dual Battery
Doorbell Camera With Subscription-Free Monitoring
Specifications
Pros
Cons

Resolution:2K (2560 x 1920) + 1600 x 1200
Camera field of view:160° (plus 130˚ downward)
Night Vision:Yes
Smart home integration:Yes; Amazon Alexa, Google Assistant
Cloud storage:Yes (from $2.99 / £2.99 per month )
Local storage:16GB
Audio:Yes, two-way
Doorbell dimensions:165 x 55 x 30mm (6.5 x 2.2 x 1.2 in)

Dual cameras provide a comprehensive view of your doorstep area
PIR (Passive Infrared) and radar motion sensors minimise false motion alerts
No subscription required for basic functionality
Utilise local facial recognition technology for added convenience and security

The wired version of the doorbell camera will be available for shipping soon
Unfortunately, it does not support HomeKit integration
While Alexa Echo can function as a chime, Google Home compatibility is not supported
Available at DIY:Eufy Black Wireless Video doorbell with homebase with 4 out of 5 customer rating.
What are the Doorbell Camera Future Trends and Innovations?
Advancements in Facial Recognition: Technology Expect continuous advancements in facial recognition technology for doorbell cameras. Improved accuracy and reliability will enable better identification of individuals, enhanced security, and personalised experiences tailored to each household member.
Integration with Artificial Intelligence and Machine Learning :Doorbell cameras will increasingly leverage the power of artificial intelligence (AI) and machine learning (ML) algorithms. This integration will enable features like intelligent motion detection, object recognition, and behaviour analysis, allowing the camera to distinguish between humans, animals, and other objects, and provide more relevant and customised alerts.
Potential Developments in Video Analytics and Automation:The future holds exciting possibilities for video analytics and automation in doorbell cameras. Expect advancements in real-time video processing, enabling features such as automated event detection, activity zones, and smart alerts. These developments will empower users to focus on relevant events and improve overall home security.
As technology progresses, future doorbell camera innovations will likely encompass advancements in facial recognition, integration with AI and ML algorithms, and the potential for enhanced video analytics and automation. These trends will contribute to more intelligent and efficient doorbell camera systems, offering heightened security and convenience for users.
Doorbell Camera:Frequently Asked Questions
How to install a video doorbell camera?
To install a video doorbell camera, follow these steps:
Ensure Safety: Turn off the power to your doorbell wiring at the circuit breaker to avoid any electrical hazards.
Connect Chime Power: Locate your indoor chime and connect the chime power connector that came with the doorbell. This step helps provide power to the new doorbell.
Remove Old Doorbell: Take out your old doorbell by disconnecting any wires and removing it from the wall or door frame.
Attach Mount: Use screws or double-sided tape to securely attach the mount for your new doorbell. Some models may offer an angled wedge option to improve the camera's view of the person in front of the door.
Connect Doorbell Wires: Attach the doorbell wires to the connector screws on the doorbell according to the labelled terminals.
Mount the Doorbell: Fix the doorbell onto the mount by either screwing it in or snapping it securely.
Restore Power: Turn the power back on at the circuit breaker to supply power to your newly installed video doorbell camera.
What is the aspect ratio on a doorbell camera?
Common aspect ratios include 4:3, 3:4, 16:9, and 1:1.The choice of aspect ratio can depend on personal preferences, compatibility with viewing devices, and the desired field of view for monitoring purposes.
What is the difference between wireless and wired doorbell cameras?
The main difference between wired and wireless doorbell cameras lies in how they receive power and transmit data:
Power Source:

Wired Doorbell Cameras: These cameras require a direct connection to your home's electrical wiring or an existing doorbell system. They draw power from the wired connection, ensuring a continuous and reliable power source.
Wireless Doorbell Cameras: These cameras are powered by batteries or rechargeable batteries. They do not require a wired connection for power, offering flexibility in installation and placement.

Data Transmission:

Wired Doorbell Cameras: These cameras typically use a wired connection, such as Ethernet or existing doorbell wiring, to transmit data to your home network or a designated recording device. They ensure a stable and consistent data transfer.
Wireless Doorbell Cameras: These cameras use wireless technology, such as Wi-Fi, to transmit data to your home network. They rely on your Wi-Fi signal strength and may experience fluctuations in data transfer if the signal is weak or obstructed.
Find out more about our offers from energy, broadband and waste collection providers!