GoKonnect: Security Alarms, Reviews and Contact

---
GoKonnect is a leading smart home security company based in Ireland. With a strong focus on innovation and cutting-edge technology, GoKonnect offers comprehensive security solutions to homeowners, ensuring peace of mind and protection for their families.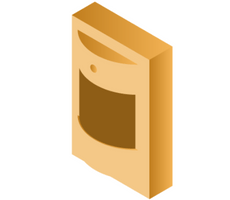 Who Is GoKonnect?
GoKonnect is a smart home company that helps consumers turn their homes into intelligent and connected living spaces. It specialises in offering advanced technology and comprehensive services to protect homes and ensure the safety of families.
By combining state-of-the-art security systems, smart devices, and professional monitoring alarm services, GoKonnect aims to empower homeowners with intelligent and reliable security solutions that provide peace of mind and enhance the overall smart home experience.
Who Owns GoKonnect?
GoKonnect was established on 30 March 2021 which is powered by Alarm.com. Rob Kennedy is the Managing Director. It is a private company with less than 20 employees and 5M in revenue.
GoKonnect has an approachable team committed to assisting you. From advanced alarm systems and surveillance cameras to smart locks and integrated home automation, GoKonnect provides customizable and user-friendly solutions to meet the unique security needs of each customer.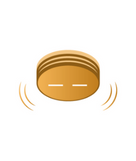 Let Selectra set you up with your home security!
Our alarm specialists can help connect you to a provider that will give you quote all on one free phone call.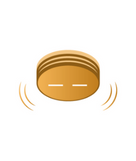 Selectra can help you save money on your energy bills.
Selectra is currently closed. You can leave your phone number and get a free callback.
Is GoKonnect Based in Ireland?
GoKonnect is based Dundalk , Louth in Ireland since 2021. Their listed address is stated as below:
GoKonnect
Unit 9 Oriel Hub
Finnabair Industrial Estate
Dundalk , Louth A91 XW18
IRELAND
What Are GoKonnect's Products and Services?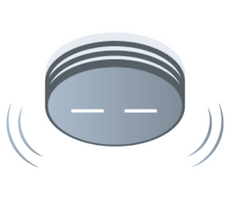 GoKonnect is a leading alarms provider of automation solutions. Their products and services encompass a comprehensive range of offerings, including smart home security systems, video surveillance, professional monitoring services, smart device integration, personal emergency response systems, and home energy management solutions.
With a customer-centric approach, GoKonnect aims to meet the diverse needs and budgets of homeowners by offering customizable systems and attentive support. By combining advanced technology, professional monitoring, and seamless automation, GoKonnect helps homeowners create secure, convenient, and energy-efficient smart homes.
What Alarms Does GoKonnect Offer?
GoKonnect offers a range of alarm systems to ensure the security of homes and provide peace of mind to homeowners. Some of the alarm systems provided by GoKonnect include:
Intrusion Alarms

These alarm systems are designed to detect and deter unauthorized entry into the home. They typically include door/window sensors, motion detectors, and a central control panel that triggers an alarm when an intrusion is detected. GoKonnect ensures round-the-clock monitoring by connecting your house alarm to their monitoring station.

In the event of an alarm activation, their team will promptly contact you, and if necessary, they will notify the Gardai to attend your home and address the situation. This continuous monitoring provides an extra layer of security and quick response in case of any alarm events.

Wireless Monitored Alarms

GoKonnect's house alarms are equipped with the latest wireless technology, offering a more reliable and hassle-free option. The modern wireless alarms are easy to install without any wires, providing convenience. The battery life can last up to 4–5 years, and smart notifications alert you when they need to be replaced.

Utilizing advanced RF technology, the wireless alarm signal can reach up to 2000 meters in line of sight, ensuring a wide range of coverage within your home without any limitations.

Smoke and Fire Alarms

GoKonnect offers smoke and fire alarm systems that use advanced sensors to detect the presence of smoke or fire in the home. When triggered, these alarms emit a loud alert and can also be connected to monitoring services for immediate response.

GoKonnect's smoke alarms are entirely wireless, ensuring seamless installation without the need for complicated wiring. Additionally, with the backup battery feature in your home security system, your home remains protected even during power outages, providing continuous monitoring and alert capabilities to keep you safe.

Carbon Monoxide Alarms

Carbon monoxide (CO) is a dangerous, odourless gas that can be deadly if not detected. GoKonnect provides CO alarms that monitor the air for CO levels and sound an alarm when a dangerous concentration is detected.

The batteries of GoKonnect's carbon monoxide detectors have a lifespan of 2–5 years, ensuring long-lasting performance. In the event of detecting dangerous levels of CO in your home, the detector is equipped to automatically unlock your front door, facilitating the removal of the hazardous CO and enhancing safety measures.
These alarm systems offered by GoKonnect are part of their comprehensive smart home security solutions, and they can be customised and integrated with other smart devices and monitoring services to create a personalised and robust security system for homes.
Check Out Which Is the Best Alarm System!
What Security Cameras Does GoKonnect Offer?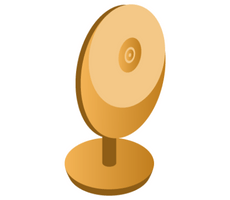 The GoKonnect smart home security system offers a diverse selection of cameras designed to be installed both inside and outside your home. These cameras play a crucial role in the system by enabling remote monitoring and providing real-time visibility into your home, even when you're away.
Here are a few examples of the security camera types available within the GoKonnect system:
Indoor Cameras

GoKonnect provides indoor security cameras explicitly tailored for inside use within your home. These cameras are strategically placed to monitor specific areas such as the living room, kitchen, or bedroom, offering enhanced surveillance and peace of mind.

Outdoor Cameras

GoKonnect offers outdoor security cameras that are specifically designed for exterior use, ensuring reliable monitoring of your property, including areas like the driveway, front yard, backyard, and other outdoor spaces. These cameras are built to withstand various weather conditions, being weatherproof and durable, allowing them to function effectively in any environment.

Doorbell Cameras

GoKonnect's doorbell cameras replace your existing doorbell, offering a wide-angle view of your front porch. You can remotely see and communicate with visitors through the smart home app, while recorded clips allow you to review front door activity anytime.

Wi-Fi Cameras

GoKonnect's Wi-Fi cameras are easy to install and connect to your home network wirelessly. They offer smart AI analytics, ensuring you receive alerts for relevant events, and can be placed anywhere within range of your Wi-Fi signal and a power supply.

PoE cameras

GoKonnect's PoE cameras use a single Ethernet cable for power and data transmission, simplifying installation and reducing clutter. With smart AI analytics, these cameras provide relevant event alerts, making them an effective solution for home security.
Are There Other GoKonnect Products and Services?
GoKonnect offers a variety of smart home devices that seamlessly integrate with your home security system. These devices are designed to enhance your home's comfort, convenience, and energy efficiency.
Here are a few of the smart home devices listed below:
Google Nest Smart Thermostat integration

GoKonnect's smart thermostats allow remote temperature control via smartphone or voice commands. You can easily set schedules, adjust settings, and monitor energy usage for optimised comfort and cost savings.

Smart Locks

GoKonnect's smart locks offer remote door control via smartphone or voice commands. You can create temporary access codes, monitor entry activity, and receive alerts for added security and convenience.

Smart Lighting

With GoKonnect's smart lighting, you gain the ability to control your lights remotely via smartphone or voice commands. You can also set schedules, adjust brightness, and even change light colours to create the ideal ambiance for any occasion, all at your fingertips.

Smart Plugs

GoKonnect's smart plugs offer convenient control over electrical devices through smartphone or voice commands. With the ability to remotely turn appliances on and off, set schedules, and monitor energy usage, you can effectively manage your electricity consumption and save money on your utility bill.

Smart Home Integrations with Somfy Tacoma

The GoKonnect Smart Home seamlessly integrates with compatible awnings, pergolas, and shades, providing control over natural light levels. Enjoy the remote adjustment capabilities and automate settings with scenes, schedules, and rules, allowing for enhanced convenience and customization.
Is There a GoKonnect App?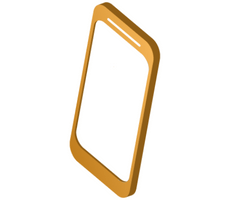 GoKonnect offers a dedicated app that allows you to conveniently control your alarm system directly from your mobile device. You can easily arm and disarm your home, control lights, adjust heating, unlock doors, and even communicate with someone at your front door, all from anywhere in the world.
Does GoKonnect Provide Alarms for Businesses?
GoKonnect extends its alarm system services to both commercial and residential properties. Commercial alarm systems are designed to be more robust, offering a wider range of coverage, albeit at a higher installation cost. Safeguarding your business against burglary is paramount, making the investment worthwhile.
Additionally, you have the option to opt for a monitored alarm system, ensuring round-the-clock protection for your business.
What Pricing Packages are Available for The GoKonnect Home Security System?
Plan Name
Price
Benefits
The Guardian

Monitoring Plan: €799.00
Self-Monitoring Plan:€1199.00

Split your purchase into 3 payments of €266.33. (0% APR) using Klarna or 12 monthly payments of €69.03 with humm

2 x Smart Entry Sensor
2 x Smart Motion Sensor
1 x Video Doorbell Camera
1 x Built-in Glass Break Sensor
1 x Outdoor WIFI HDR Camera
Internal Siren
1 x Deterrent Bell box

The Watcher

Monitoring Plan: €499.00
Self-Monitoring Plan:€899.00

Split your purchase into 3 payments of €166.33. (0% APR) using Klarna or 6 monthly payments of €84.90 with humm

1 x Touchscreen Panel
1 x Touchscreen Panel
3 x Smart Entry Sensor
2 x Smart Motion Sensor
Video Doorbell Camera
1 x Built-in Glass Break Sensor
Internal Siren
1 x Deterrent Dummy Bell box

The Essentials

Monitoring Plan: €249.99
Self-Monitoring Plan:€699.00

Split your purchase into 3 payments of €83.33. (0% APR) using Klarna or pay €50.00 today, and 4 Fortnightly payments of €50.00 with humm

1 x Touchscreen Panel
4 x Smart Entry Sensor
2 x Smart Motion Sensor
1 x Built-in Glass Break Sensor
Internal Siren

The Cottage

Monitoring Plan: €149.00
Self-Monitoring Plan:€599.00


Split your purchase into 3 payments of € 49.99. (0% APR) using Klarna or pay €30.00 today, and 4 Fortnightly payments of €30.00 with humm

1 x Touchscreen Panel
2 x Smart Entry Sensor
2 x Smart Motion Sensor
1 x Built-in Glass Break Sensor
1 x Deterrent Dummy bell box
Internal Siren
What Are the GoKonnect Reviews Like?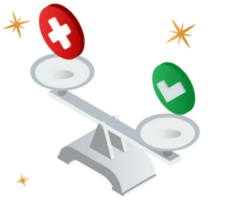 GoKonnect reviews are generally positive, with many customers praising their reliable and efficient smart home security solutions. Customers appreciate the user-friendly interfaces, responsive customer support, and the convenience of remote access and control. The professional installation service provided by GoKonnect is also frequently mentioned as a valuable aspect of their offerings.
| Review Site | Rating | Star Rating |
| --- | --- | --- |
| Google Reviews | 4.8 | ⭐⭐⭐⭐⭐ |
Last updated: 21/06/2023
What Are the GoKonnect Reviews on Google Like?
GoKonnect has 55 reviews on Google. It has received a very positive rating of 4.8 stars out of 5.
From the minute we get in touch with GoKonnect, it has be very pleasant, patient and welcome experience. Owain spent a long time on the call understanding our requirements and explaining in great details of each products and their feathers. He tailor few different options for us, very flexible. The engineer Vincent was very approachable and thoughtful how to install security system without making many holds in our new home. He suggested a better camera suit our needs and returned a week later did a flawless install of our outdoor camera. Their following customer care webinar with Simon was very helpful, we had all the information we need how to operate the system via our phone and desktop. We have use GoKonnect for a month now, so far we found it brilliant. Easy to operate, accurate and responsive. We are glad we choose GoKonnect look after our home.
Cherrie Lam-Hill on Google
The whole team at GoKonnect has been extremely friendly, helpful and professional. We had a first call so that they could understand our needs and the setup of the house and then we planned the installation for 4 days later. The person on the day explained everything already but even like this, we got another video conference session to go through all settings and answer our questions. I cannot judge the products just yet but it is all well connected and easy to manage from your phone or the tablet that comes with it.
Mathieu Deresmes on Google
How Can I Contact GoKonnect?
To get in touch with GoKonnect, you have multiple options for contacting them. They provide phone, and email, ensuring that you can reach out to them in the most convenient way for you.
| Contact | Number or Address | Availability |
| --- | --- | --- |
| Customer Support | 042 933 3365 | 24/7 |
| Email | [email protected] | Respond within 24 hours |
| Whatsapp | 0851583625 | 24/7 |
| Live Chat | GoKonnect App or Customer Area | 24/7 |
Alarms

Need an alarm system?

Let our alarm specialists help you get your alarm system set up!

Ad

Alarms

card title

card description

Ad