Get everything you need to know about Pure Telecom Ireland in this comprehensive guide. Where did the provider come from and how long have they been in Ireland? What services do they offer apart from broadband? The company's website claims Pure Telecom Broadband is the number one broadband provider in Ireland, but is this true? Find out below.
Pure Telecom Broadband Synopsis

Product types: Broadband, phone, and TV

 

Competitive Broadband Prices
Customers: Over 50,000

 

100 % Irish owned
Connection Type: SIRO, Fiber, and ADSL

 

Mediocre customer reviews
About Pure Telecom
Pure Telecom was set up in 2002 and is today one of the leading providers of broadband and phone services to customers in Ireland. Upon its initial launch, Pure Telecom focused solely on business customers until extending its coverage into the residential market in 2005.
Since then, Pure Telecom has grown rapidly and employs over 100 employees in City West Business Campus in Dublinand has further added to its base broadband offering by expanding into phone and TV packages.
Who Owns Pure Telecom Ireland?
Unlike many other telecom providers in Ireland, Pure Telecom is 100% owned and operated in Ireland.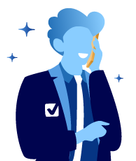 Find Ireland's best broadband deal in minutes.
Chat with our broadband experts and get your internet sorted.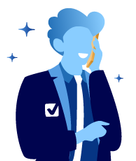 Save money on your broadband bills with Selectra.
Selectra is currently closed. You can leave your phone number and get a free callback.
Pure Telecom Packages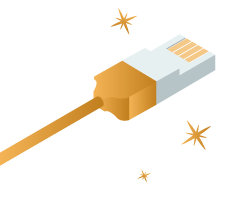 As a relatively "new" and small Irish organisation, Pure Telecom has limited itself to offering the following services to both residential and business customers;
Broadband
Phone
TV
By offering a narrower range of products, the provider can be more focused on quality and can give a more hands-on customer experience. We'll break down the different Pure Telecom deals below.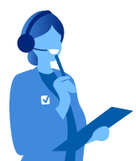 Looking for fast and reliable Broadband?
Call our Broadband team for free today.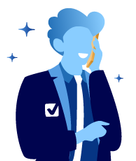 Save money on your broadband bills with Selectra.
Selectra is currently closed. You can leave your phone number and get a free callback.
Pure Telecom Broadband Deals
As Pure Telecom's bread and butter, broadband is definitely a focus for the company. All the broadband packages and bundles come with unlimited broadband and connection speeds can run from 150 Mbit/s to up to a gigabyte per second. These fast speeds came about as part of a collaboration with SIRO.
The cost depends on whether you're looking for a bundle with landline telephone services, or broadband only, and pricing starts from €35 a month. Both, regular ADSL broadband (which uses phone lines) and fibre broadband is available.
One benefit new customers can enjoy with Pure Telecom is a free modem, free delivery, free installation, as well as unlimited broadband. We summarize their broadband deals in the table below.
Pure Telecom Prices

Package
Price
Broadband Speed
Features
Contract Length
Online Special Bundle

€24 per month, first six months
€50 per month thereafter

Up to 100 Mbps

Unlimited calls.
Discounted mobile calls.

18 months
Broadband and Phone

€35 per month, first six months
€50 per month thereafter

Up to 100 Mbps

Unlimited calls.
Unlimited download.

12 months
Unlimited Broadband only

€44 per month
30-day rolling contract

Up to 100 Mbps

No landline charges.
Free installation.

1 month
Fibre Broadband 150 Mb

€35 per month for 6 months
€75 per month thereafter

Up to 150 Mbps

Unlimited local and national calls.
Free installation.

12 months
Fibre broadband 1000 Mb

€35 per month for 6 months
€75 per month thereafter

Up to 1000 Mbps

Unlimited local and national calls.
Free installation.

12 months
Prices correct at time of update 20/07/2022
What is SIRO?SIRO is a collaboration between Vodafone and ESB aimed at developing fibre-to-the-home broadband, which is faster and more stable than "regular" broadband (ADSL) as it doesn't rely on telephone wires. Visit our broadband in Ireland page for further details. 
Pure Telecom Landline Offers
Pure Telecom Ireland's phone package offers are easy to understand and even easier to personalise. You start by selecting line rental, which costs €25 per month, and then add on any extras you'd like. The extras available are unlimited calls to Irish landlines, unlimited calls to Irish mobiles, or unlimited international calls.
What is nice about this way of providing landlines is that you won't be saddled with extras you don't need. For example, other landline packages can now include international calls, but many people are now accustomed to making such calls over Wi-Fi, Whatsapp, or Skype, and so they may not wish to be paying for a service they don't use. Available add-on packages include:
Pure Telecom Landline Add-ons

| Call Type | Usage Limits | Monthly Cost |
| --- | --- | --- |
| Irish Landlines | Unlimited | €3.50 |
| Irish Mobiles | Unlimited | €10 |
| USA, Australia, UK and others | Unlimited | €5 |
Prices correct at time of update 20/07/2022
It is worth noting that fair usage charges apply to many call packages. As such, be careful to check the Pure Telecom usage policy of your desired package before making your purchase. Additionally, at present Pure Telecom Ireland doesn't offer any mobile services such as sims, contracts, or handsets.
Pure Telecom TV Offers
Should you opt for any of Pure Telecom Broadband plans, you can also add to this with a TV package. Pure Telecom does not offer satellite channels, but through their partnership with Netgem you can access the full Saorview channel selection, along with access to apps and streaming services such as Amazon prime and Youtube. These services can also be accessed via the Pure TV app available for Androids and iOS systems. A few other useful perks include: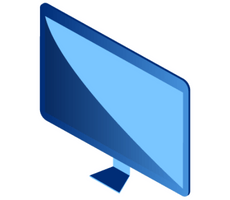 Access over 10,000 hours of on-demand programs
Voice control with Alexa
Rewind, pause and record live TV
Access yout TV on multiple devices at once
Pure TV effectively turns any traditional or non-digital TV, into a smart TV, or further suplements modern TV's functionalities with further features. Priced at €15 per month, this service is available to all Pure Telecom broadband customers to add onto their existing packages.
Pure Telecom Reviews
Irish telecom providers usually score poorly in reviews, and Pure Telecom Broadband is not an exception. We examine two of the more important customer review websites in Ireland to see what people think of the services offered by Pure Telecom Broadband.
Pure Telecom Broadband Reviews

| Reviewer | Rating | Details |
| --- | --- | --- |
| Trustpilot | ⭐⭐ | Complaints about the broadband installation process. |
| Google | ⭐⭐⭐ | Positive comments about products and services. |
Pure Telecom Reviews on Trustpilot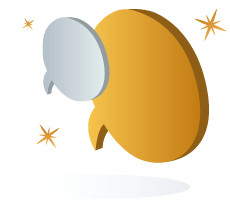 On the customer review site Trustpilot, Pure Telecom Broadband has just 2.2 out of 5 stars on Trustpilot, although not at the bottom of the pile.
Customers who were unhappy with Pure Telecom spoke mainly about difficulties with the installation process like engineers not showing up or not getting the internet speeds they were hoping for.
Satisfied Pure Telecom customers lauded Pure Telecom's customer services and engineers, saying the team was very patient and gave great help for solving technical issues.
Pure Telecom Reviews on Google
On Google reviews, Pure Telecom Broadband has 3.1 out of 5 stars, slightly better than their score on Trustpilot and with twice the amount of comments left on this site with over 386 reviews.
The overall comments are more positive on Google, with people happy with the service and the product. Complaints seem to revolve around the same issues as on the Trustpilot website, not receiving good internet speeds to their home.
Quick response to initial inquiry. Installation was timely as promised. Speed is excellent. Smart TV and 4 devices on at same time with no lag. Highly recommend.
My Pure Telecom Login Information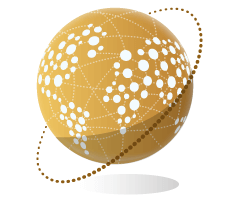 Once you sign up with one of the providers' products, you have the option to access all of your account information via the company's online service called "My Pure Telecom".
To use this service, you will first need to register online and provide the following information:
Your My Pure Telecom account number
Your email address
Your mobile phone number
A secure password that you create of at least eight characters
From My Pure login account, you will be able to view and pay your bills as well as manage your personal information and product details.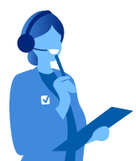 Selectra can help you save money on your broadband plan.
Call one of our knowledgeable advisers for free advice on your broadband plan.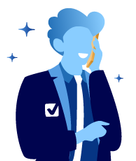 Save money on your broadband bills with Selectra.
Selectra is currently closed. You can leave your phone number and get a free callback.
Does Pure Telecom Broadband provide services for businesses?
Yes, Pure Telecom Ireland provides a varied and complete telecommunication service for businesses. Business customers were the first and primary market target of the company. Companies in Ireland where Pure telecom provides business services include DHL and GreenIsle.
Services the company can provide to businesses include:
Broadband, ethernet, and fibre internet.
Cloud telecoms.
Managed installations of systems and communication rooms.
Voice telecoms.
If you own a business and are looking for a broadband plan, you may also want to look at Digiweb, Eir Ireland, Sky, Imagine Broadband, Three Ireland, or Magnet Plus offers.
Pure Telecom Contact Information
If you need to contact your provider, check out our dedicated Pure Telecom contact page, or select one of the below options:
Calling the company
Emailing
Filling in the online contact form
Opening an online chat
Sending a letter
The provider has its customer service team split into different categories. We look at the different Pure Telecom contact details in the table below.
The services and products mentioned on this website may only represent a small selection of the options available to you. Selectra encourages you to carry out your own research and seek advice if necessary before making any decisions. We may receive commission from selected partner providers on sales of some products and/or services mentioned within this website. Our website is free to use, and the commission we receive does not affect our opinion or the information we provide.
Frequently Asked Questions
What Pure Telecom broadband router will I receive
Most customers will receive the Technicolor TG588 router. If you require any assistance regarding your router, check out the Pure Telecom router troubleshooting guide
Aan I add another person to my account?
Yes. By authorising a person to act on your behalf, they are permitted to discuss aspects of your account and carry out certain actions or transactions. To nominate such a person, you should get in touch with the customer care team through the methods listed above.
Do I need to return my equiptment if I end my contract?
Yes. As with most service providers, your devices are loaned to you for the duration of your contract. If your contract is cancelled, you will have to return your device to the address specified within your terms and conditions documentation.