Wondering what the current Prepay Power gas and electricity rates are? Want to know if they have good customer reviews? Or perhaps you are looking for Prepay Power's contact information, their app, or some of their services. Get all of this information and more in our complete guide to Prepay Power Ireland.
Prepay Power Ireland Synopsis

| | |
| --- | --- |
| Fuel types: Electricity, gas, and duel-fuel | Instant control of costs with PAYG |
| Electricity sources: Gas and Renewables | Excellent Customer Reviews |
| Customers: 190,000 residential customers | Negative customer reviews |
About Prepay Power Ireland
Prepay Power launched in 2009 to give people complete and total control over their electricity costs by offering, exclusively, Pay As You Go (PAYG) tariffs. In 2016, the supplier expanded into the gas market to add gas-only and dual fuel plans to their portfolio.
With more than 160,000 customers, Prepay Power is now Ireland's largest PAYG energy supplier. Based out of Dublin, the company is proud to be 100% Irish-owned.
The majority of the company shares are owned by the co-founder of Ion Equity, Ulric Kenny. 25% are owned by another Irish entrepreneur, Andrew Collins, who benefitted from his takes in Needahotel.com and 123.ie. The suppliers' Chief Executive Officer, Cathal Fay, is said to own close to 10%.
Prepay Power Rates & Offers: Are they expensive?
While PAYG electricity and gas can make managing your energy bills easier, the rates do tend to be more expensive than those for credit-meter offers. Let's look at Prepay Power rates and see how their offers compare to other PAYG suppliers.
Prepay Power Electricity Rates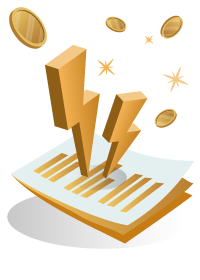 Prepay Power has three different electricity offers: Classic, Time of Use Tariff, and Smart Pay.
With the Classic and Smart Pay offer, the installation is free (although it's really included in your Prepayment Service Charge) and will take place within a week after signing up. Installing the PAYG meter takes about 40 minutes on average.
With the Time of Use Tariff offer, you pay a different tariff depending on the time of day you use your electricity. This can be favorable for homes with electric storage heaters or if you consume a lot of electricity during off-peak hours.
All of these plans come with extra fees should you need to exit your contract early.
In the table below, we compare Prepay Power electricity offers. Calculations are based on an average urban household, which consumes 4,200 kWh of electricity per year, according to the CRU. All prices include VAT.
Last updated: January 2022
So how do these rates compare to other PAYG electricity suppliers? Unfortunately, PrepayPower rates are some of the most expensive. Unlike PrepayPower Ireland, the other prepayment electricity suppliers offer a cashback incentive of either €150 or €100 for new customers. PrepayPower only offers a refer-a-friend incentive for €50.
*Figures are for illustrative purposes only. Calculations based on average consumption figures for an urban home with a 24-hour standard meter. All discounts and cashback have been applied. Last updated: January 2022
Prepay Power Gas Rates
Prepay Power gas offers include just one option. Gas rates are the same for all customers, no matter the location.
In addition to the unit rate, standing charge, and prepayment service charge, gas plans also include a Carbon Tax. This tax is the same with all gas suppliers at 0.688c per kWh. The average household that consumes 11,000 kWh of gas annually would spend €58.85 per year on the Carbon Tax.
Prepay Power Gas Rates

| Cost Type | Price |
| --- | --- |
| Gas Unit Rate | 6.88c per kWh |
| Standing Charge | €136.20 per year |
| Prepayment Service Charge | €73.80 per year |
| Carbon Tax | 0.688c per kWh |
| Estimated Annual Spend | €1,042.68 |
Last updated: January 2022
The other PAYG gas supplier is Flogas. Flogas' cheapest gas offer for PAYG meters would cost the average urban household €1,168.90. That's around €120 more per year than the offer with PrepayPower.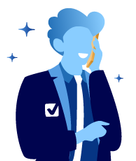 Selectra can help you save money on your energy bills.
Call our energy advisers today and get a better energy offer for your home.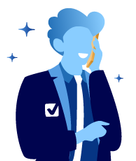 Save money on your energy bills with Selectra.
Selectra is currently closed. You can leave your phone number and get a free callback.
Is PrepayPower cheaper than Electric Ireland?
PrepayPower is currently more expensive than Electric Ireland for PAYG electricity. The cheapest PrepayPower offer would cost the average urban household €1,441.40 per year. The cheapest PAYG electricity offer with Electric Ireland would cost the same household €1,168 per year. Therefore, PrepayPower is more than €280 more expensive per year for the average household!
Prepay Power Exit Fees
By joining Prepay Power, you are subject to a 12-month minimum term. Should you decide to terminate your contract before the end of this term, you will be charged an exit fee of €11.25 for each month before that 12-month term.
For example, if you change suppliers after 11 months of being with PrepayPower, your exit fee will be just 1 month of €11.25. However, if you change your mind soon after joining them, you could be held liable to pay the full 12 month exit fee of €135.
On top of these exit fees, you may also have to pay a €50 meter removal fee.
PAYG customers do not pay simple exit fees, unfortunately, when compared to the standard €50 exit fee charged by traditional billing suppliers, apart from PAYG gas which is still a €50 exit fee with PrepayPower Ireland. The breakdown for leaving PrepayPower PAYG electricity would be:
| Fee | Reason |
| --- | --- |
| €50 | Meter removal fee. |
| €10 | Customer card replacement charge. |
| €135 | Meter replacement charge (refundable on recovery of the meter). |
| €50 | Keypad replacement charge (refundable on recovery of the keypad). |
| €50 | Call out fee (for appointments between 8 am and 6 pm) |
Sound confusing? It sure is, and it could definitely dissuade you from exiting a contract early.
If these exit fees weren't enough, there are potentially even more! Have a look at our table below to see some examples. We've calculated the fees you could be charged (excluding refundable charges) for an early exit from a PrepayPower electricity PAYG tariff. Note that urban exit fees tend to be cheaper than rural exit fees, hence the two total exit fee figures.
| Exit period | Urban Installation | Rural Installation |
| --- | --- | --- |
| Exit after 6 months (6 months left) | Meter removal fee: €50 6 months Standing charges: €158.11 Penalties: €67.50 Total exit fee: €275.61 | Meter removal fee: €50 6 months Standing charges: €206.62 Penalties: €67.50 Total exit fee: €324.12 |
| Exit after 12 months (without full notice) | Meter removal fee: €50 Amounts held until meter and keypad recovery: €185 Total exit fee: €235 | Meter removal fee: €50 Amounts held until meter and keypad recovery: €185 Total exit fee: €235 |
| Exit after 12 months (with full 1-month advance notice) | €0 exit fees | €0 exit fees |
The lesson to be learned? Don't switch to PAYG with PrepayPower unless you are 100% certain, and don't exit your electricity contract early unless you've calculated the costs and you'll still come out saving money. Otherwise, it may be best to just wait until your contract runs out and then switch if you find a better offer.
For more information on service charges for exiting after your initial contract, check out PrepayPower's schedule of service charges
Prepay Power Reviews: What do customers say?
To determine if Prepay Power Ireland is any good, we look at the two main customer review websites and see the results.
PrepayPower Ireland Reviews

| Reviewer | Rating | Details |
| --- | --- | --- |
| Trustpilot | ⭐⭐⭐⭐⭐ | Customers raving about the great service. |
| Google | ⭐⭐⭐⭐ | Positive comments about the helpful staff. |
Prepay Power Reviews on Trustpilot
The vast majority of PrepayPower's customers appear to be extremely satisfied with their provider. On the customer review site Trustpilot, PrepayPower has an average rating of 4.9 out of five stars. Of the nearly 3,000 customers that have left PrepayPower reviews, 98% gave the supplier either an 'excellent' or 'great' rating. Only 2% of the customers that gave reviews left PrepayPower a 'bad' review score.
From reading through the PrepayPower reviews, it's apparent that customers are pleased with the high-quality customer service. Customers often mention a specific customer service representative by name, thanking them for quickly helping to sort their query.
I have been dealing with a lady called Ellen who could not be any more helpful. She has helped me very promptly and as I am over 70 and compromised I can't go out. Having this young lady at the touch of a button to help is an enormous help to people like me. Well done Pre Pay power. And again thank you to Ellen. We need more like Ellen in the world.
Here at Selectra Ireland, we've never seen such positive reviews for any energy supplier before. In addition to the top-notch customer service, the sign-up process has also been rated highly for being quick and uncomplicated.
A few customers expressed dissatisfaction with PrepayPower regarding installation dates, as several appointments for installation were canceled at the last minute. This could be a real pain, as you may have arranged for a day off from work to be at home for the appointment. However, PrepayPower reached out to the customer and tried to find a solution, which is exactly the kind of customer service you want.
Prepay Power Reviews on Google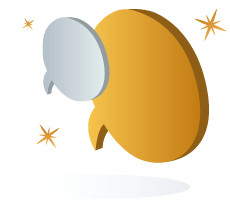 On Google, the positive reviews are very similar to those left on Trustpilot. Customers are really satisfied with the service received from the Prepay Power representatives.
We find a few more negative comments, notably recent comments, on this review website about the providers' high prices.
Prepay Power is the MOST EXPENSIVE provider. Dont get conned by the slippery sales tactics, lures of "free credit" and control over usage. STAY AWAY!!!! they also make it very difficult to leave. I find it hard to believe any of these 5* reviews or do people just have no idea how much they're being ripped off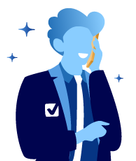 Don't sign up before checking Selectra's supplier review.
Switching to the wrong supplier could cost you. Call and get the best deal for your home.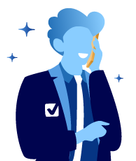 Save money on your energy bills with Selectra.
Selectra is currently closed. You can leave your phone number and get a free callback.
Using the Prepay Power keypad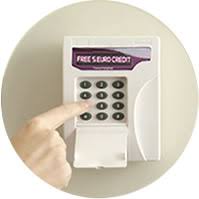 At first glance, you'd be forgiven for thinking that PrepayPower's "Smart" control system looks, well, quite frankly, like an old alarm system.
And at second glance you'd still be right, especially when you compare it to Pinergy and Electric Ireland's snazzy models
Functionality-wise, it does what it says on the tin. Each number on the keypad represents a different function, and with 9 different functions, we're guessing you'll memorize one or two and then forget the rest. That's why it might be helpful to note down the numbers for options on a post-it and stick it next to the keypad, or laminate a piece of paper with them on it if you're feeling especially organized and energetic.
Numbers 1-9 will tell you:
Your credit left in terms of days (this is an estimate based on the previous week's usage)
Cost of previous electricity used (by days, weeks, and months)
Unit rate and units used
The first five digits of the last powercode you entered
All the money you've ever credited the meter with
Electricity in kilowatts being used at that moment
Standing charge repayment rates (if applicable)
Highest consumption in any 30 minute period over the last 24 hours
All of the units you've used since getting the meter
As you can see there are a lot of useful options. For example, with number 2 you can better budget your energy usage, with number 4 you could check to see whether you have the right top-up receipt, number 6 will tell you how much the dryer is costing you (hint - it's a lot) if it's on at that moment, and so on.
It would have been nice to have a more user-friendly appliance, such as one with a touchscreen - and somewhat of a letdown when "smart" meters that can't connect up to energy-saving gadgets, such as Smart Plugs or Smart Thermostats.
If you want to know how to top up with Prepay Power, see our complete PrepayPower Top Up guide.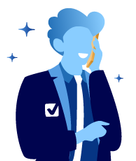 Prepayment meter problems? Selectra can help!
Call us for help resolving your top-up issues quickly and without hassle.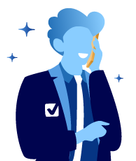 Save money on your energy bills with Selectra.
Selectra is currently closed. You can leave your phone number and get a free callback.
Prepay Power Contact Information
There are various ways you can contact Prepay Power. They are:
By Phone
By Post
Online
By Email
We break down the different options according to your query for your preferred contact method.
Prepay Power Phone Numbers
If you're looking to get in touch with Prepay Power, the first thing you'll want to find is the Prepay Power phone number. PrepayPower has a range of contact numbers available to the general public. You can find the appropriate contact number listed in the table below.
PrepayPower Contact Numbers
Department
Phone Number
Hours of Operation
Customer Service

1800 844 800

Monday to Friday: 8 a.m. to 9 p.m.
Saturday: 9 a.m. to 7 p.m.
Sunday: 10 a.m. to 6 p.m.
Top Up

1800 911 977

Monday to Friday: 8 a.m. to 9 p.m.
Saturday: 9 a.m. to 7 p.m.
Sunday: 10 a.m. to 6 p.m.
Refer a Friend

1800 844 269

Monday to Friday: 9 a.m. to 7h30 p.m.
Saturday: 9 a.m. to 4 p.m.
Installation

1800 989 001

Monday to Friday: 9 a.m. to 5h30 p.m.
Moving Home

1800 844 784

Monday to Friday: 9 a.m. to 7h30 p.m.
Saturday: 9 a.m. to 4 p.m.
Sales

1800 910 010

or

021 235 5909

Monday to Friday: 8 a.m. to 7 p.m.
Saturday: 9 a.m. to 5 p.m.
Landlord Sales

1800 929 053

Monday to Friday: 9 a.m. to 7h30 p.m.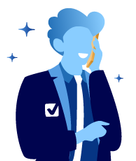 Talk to a real person! Speak to one of our energy advisers for free!
Our free service will put you through to a real person without the wait.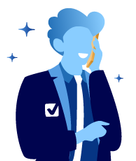 Save money on your energy bills with Selectra.
Selectra is currently closed. You can leave your phone number and get a free callback.
Prepay Power Contact Address
You can also contact the provider by post at the following Prepay Power contact address:
PrepayPower Ireland,
Paramount Court,
Corrig Road,
Sandyford Industrial Estate,
Dublin 18, D18 R9C7, Ireland.
Contact Prepay Power Online or by Email
If you prefer to contact PrepayPower online, you can fill out the online contact form of the PrepayPower website, use their live online chat services, or contact the supplier on Facebook.
You can also send an email to one of the following email addresses, depending on your query.
Prepay Power App
In contrast to PrepayPower's Keypad, the PrepayPower App is sleek and modern with large touch buttons options. It allows you to make one-off top-ups and also offers a handy auto top-up feature, like Pinergy's app, where you can set your account to automatically top up once it reaches a certain balance.
Unlike Pinergy's service, it doesn't include the option to schedule top-ups which seems like a missed opportunity for such a well-designed app.
By downloading the Prepay Power app, you'll be able to do the following from your smartphone:
Top up your electricity meter quickly and easily
Track the amount and date of your last five top ups in the 'History' section.
Hear your PrepayPower Powercode as you type it into the keypad with the 'Speaker Powercode' feature.
Send top-up Powercodes to family or friends at home by text and/or email using the 'Share' feature.
You can download the Prepay Power app for free from both Google Play (for Android) and the App Store (for iOS). To register on the app, you'll need to provide the following information:
Your customer account number (it's on the front of your top-up card)
Your mobile number
Your email address
In Google Play, the Prepay Power app has an average rating of 3.1 out of five stars. In the App Store, it scored 3.6 out of five.
Prepay Power App Reviews

| Reviewer | Rating | Details |
| --- | --- | --- |
| Google (Android) | ⭐⭐⭐ | Easy and handy to top up with the app. |
| Apple (iOS) | ⭐⭐⭐½ | Customers are having difficulties registering. |
Customers who were happy with the Prepay Power app said it was much handier for topping up compared to going to the shops. Many said it gave them peace of mind being able to monitor their usage and top up from abroad when they were away on holidays.
The majority of complaints on both platforms come with the inability to top up. Either the transactions time out, or people can't register at all; the system doesn't recognize their email address, phone number, account number, or something of the sort.
Other complaints are that it can take 24 hours to update the balance on your app. Many customers noted they don't like this as their home meter shows a different balance and they're left confused as to which is correct. Other customers using the app were unhappy that the €5 top-up action was removed and that sometimes the app doesn't work for days at a time.
Helpful hint! If your PAYG meter and App are showing different account balances, always go with the balance your meter is displaying.
Refer a friend to Prepay Power
PrepayPower advertises on its website that 93% of its customers would refer them to a friend. To take advantage of this offer, your friend needs to call the refer a friend phone number to sign up and mention your name and the €50 offer. Once their installation has been completed you'll both receive top up codes via sms for €50 each. There is no limit to the number of friends you can refer, and no limit on the referral credit you could potentially receive.
PrepayPower contracts last between 12 and 25 months but, be warned that if you have received free credit from the referral offer and exit your contract early, you may also have to pay back some of the credit they gave you, on top of the exit fee.
PrepayPower also offers referral incentives to landlords for signing up new tenants. The supplier even has an entire section of its website dedicated to landlords.
Fuel mix
Once again, Prepay Power did not submit its latest fuel mix figures to the CRU. Therefore, the supplier was assigned the all-island residual mix. The all-island residual mix is when the remaining fuel mix is divided out after the suppliers who did submit their reports are taken out of the equation.
This means that companies who did not submit fuel mix information have all been assigned the fuel mix you can see from the pie chart below, which then may not accurately reflect their actual fuel mix.
Prepay Power is the only energy provider in Ireland that did not submit its latest fuel mix data to the CRU. They were assigned the fuel mix you can see below.
Prepay Power FAQs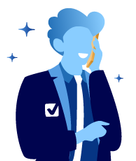 Pay-As-You-Go is expensive. Find a better energy offer today.
Call us and we'll help move you to a better tariff, fast.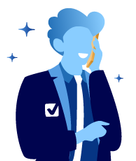 Save money on your energy bills with Selectra.
Selectra is currently closed. You can leave your phone number and get a free callback.
The services and products mentioned on this website may only represent a small selection of the options available to you. Selectra encourages you to carry out your own research and seek advice if necessary before making any decisions. We may receive commission from selected partner providers on sales of some products and/or services mentioned within this website. Our website is free to use, and the commission we receive does not affect our opinion or the information we provide.