Virgin Media offers a variety of broadband, mobiles, sim cards, landline, TV and bundles, but which ones are right for you, and which options have the best price? Find out as we take an in-depth look at Virgin Media Ireland and its offers.
About Virgin Media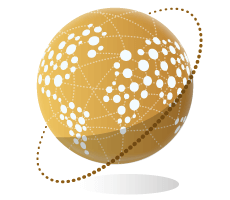 The company had its beginnings in the UK when NTL and Telewest merged in 2006 to form NTL: Telewest. In the same year, NTL: Telewest then purchased Virgin Mobile UK and signed a deal with Richard Branson to licence the Virgin brand for the business. The company then rebranded and launched as Virgin Media in 2007.
Since 2013, Virgin Media has been part of the world's largest TV and broadband company, Liberty Global plc. If you haven't heard of Liberty Global, that's probably because it offers its services under local brand names, but make no mistake, with over 22 million customers in Europe, they are a force to be reckoned with.
Virgin Media Broadband, Mobile & TV Deals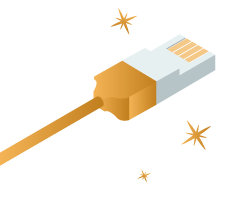 As one of the telecom market leaders in Ireland, you would expect a complete offering from Virgin Media, and they don't disappoint. The range of products you can buy or contract from them includes:
We explore each of these Virgin Media Ireland offers below.
Virgin Media Broadband Plans
The provider offers four broadband packages and, to top it off, the company received the Ookla fastest broadband network award for the fifth year in a row.
Contrary to most broadband providers in Ireland, Virgin Media Broadband plans do not come with any phone line. We summarize the details for all four of their Broadband Plans in the table below.
Although expensive, their Freedom Broadband 30-day rolling contract can be very useful for those who would like to just test Virgin Media Broadband before committing to a long-term contract, or for those who are in temporary housing situations like students.
All four Virgin Media Broadband Plans come with the required equipment. Be sure to keep this in good standing order, as you will be asked to return the equipment whenever you decide to end their services. If you fail to return the equipment, you will be subject to a non-refundable equipment charge of €150.
You can also add extras to any of these broadband plans for a discounted price. The Virgin Media Broadband add-ons are:
Virgin Media Home Phone
Virgin Media TV
Virgin Mobile Unlimited
Virgin WiFi guarantee
Head to our Virgin Media TV section below for more details on these add-on products.
Even though none of the Broadband Plans come with a landline included, the company offers some choices in their Home Phone plans. We break down these Virgin Media Home Phone add-on options in the table below.
*Supported countries for phone plans: Australia, Austria, Belgium, Canada, Denmark, France, Germany, Greece, Italy, Liechtenstein, Luxemburg, Netherlands, Norway, Poland, Portugal, Romania, Slovenia, Spain, Sweden, Switzerland, and United Kingdom.
Virgin Media Mobile Plans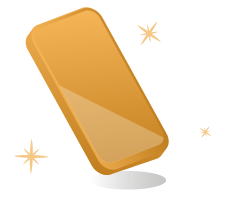 Many people may not be aware of the fact that Virgin was the first company to launch a virtual mobile network. The advantages of being with a mobile virtual network operator typically are that it can offer you significantly lower prices, as it doesn't need to recoup any initial investment in infrastructure.
Like many mobile providers in Ireland, you can get a free phone if you commit to one of their long-term contracts. There are too many types of phones available on the market for us to list them here. We would suggest you visit your nearest Virgin Media shop if you are in the market for a new phone. If you already have a mobile phone and are looking for the best Virgin Media Mobile SIM-Only Plan option, we break down these options for you in the table below.
Once again, the provider offers a lot of flexibility in their mobile plans with 30-day rolling contracts rather than long-term contracts.
What is a virtual mobile network? A virtual mobile network is operated by a company without its own physical infrastructure. The company then provides services by "piggybacking" off the network, wires, fibre optic, and bandwidth of other mobile service providers.
As with most other Virgin products, you can also include a few add-ons to these SIM-only mobile plans. The more common mobile phone add-ons are:
Virgin Media Mobile Ireland Plan Add-ons
UK Calling Add-On: 500 international minutes a month to The UK for €5 per month.
USA, Canada & Europe Calling Add-On: 350 international minutes a month to the USA, Canada, and 44 European destinations for €5 per month.
Virgin Media TV Packages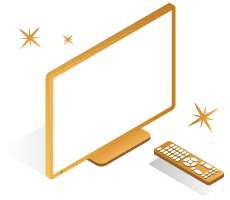 The supplier's TV service is currently the largest digital cable TV provider in the Republic of Ireland. Virgin Media TV (Virgin Media Player) is fully interactive and allows customers to:
Use HDR-ready Virgin Media set-top box.
View live and on-demand programming.
Voice Control Feature.
Virgin Media Player App to watch TV on the go.
There are currently four plans available for Virgin Media TV, but they are only available as part of a bundle. We outline the details of each Bundle plan in the table below.
There are also some great extras you can add to your Virgin Media TV or Bundle package.
Sky Sports for €40 per month.
Sky Cinema for €20 per month.
Sky Sports & Cinema for €49 per month.
It is unfortunate that Virgin Media TV offers are only available as part of a bundle. With such a complete TV package that includes the Virgin media player app, news, TV guide, and sports, it would be nice to have the same stand-alone offer available for their TV packages as they offer on their broadband and mobile plans.
Wondering what is on TV tonight? Head to our Virgin Media TV guide to see all of the upcoming programs available.
Virgin Media Smart Home Packages
Virgin's Smart Home products are only available to Virgin Media Broadband customers. There is a wide range of products available designed to make your home living more comfortable with such products as smart thermostats, audio speakers, dimmable lightbulbs, and much more.
Here are a few popular examples of the products available to Virgin Media Broadband customers under the Smart Home initiative:
Entertainment: Get the Google Nest Hub, Google Mini, and Google Chromecast for €12.50 per month.
Home Automation: This plan includes the Google Nest Hub, Nest Indoor/Outdoor Camera, three multi-colour lightbulbs, and two link smart plugs for €30 per month.
Complete: This plan includes the Google Nest Hub, Nest Indoor/Outdoor Camera, Nest Mini, Nest Doorbell, three multi-colour lightbulbs, two link smart plugs, and the Smart Home Tech Set-up for €47.50 per month.
Does Virgin Provide Services for Businesses?
Yes, there is a branch dedicated to only providing services to businesses, the aptly named Virgin Media Business.
To tailor the services to the various businesses, the company has divided its offers into four categories.
Small business (1-20 employees)
Medium business (20-250 employees)
Enterprise (250+ employees)
Public Sector (Education, Government, Healthcare, Emergency Services & Local Authorities)
No matter the type of business you have, Virgin Media Business services can offer you the following:
Broadband and Cloud voice line
Wifi
Business mobile
TV services
Homeworker Broadband
We will have a closer look at the nitty-gritty of their business offerings in our Virgin Media Business guide (coming soon! Keep an eye on our broadband guides page). In the meantime, you can always head directly to the provider business webpage for further details.
You will also want to have a look at Imagine Broadband, Three, Magnet Networks, Digiweb, Vodafone, and Pure Telecom as alternatives to your Virgin Media business telecom needs.
What is My Virgin Media?
'My Virgin Media' is the name given to the online account login for Virgin Media Ireland. You will first need to register for an account online by providing your email address and your Virgin Media account details.
The handy thing about having a My Virgin Media login account is that you can see all your accounts and payment information in one place. From your My Virgin Media login account, you will be able to manage the following features:
Check your bills.
Make and track new orders.
Change products or services.
Update your information.
Manage your account settings.
Having the ease to manage these features and more from one location, certainly makes it worthwhile registering for My Virgin Media Ireland.
Virgin Media Ireland Reviews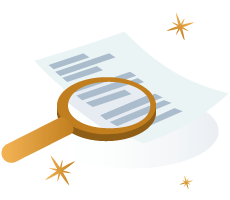 Virgin Media Ireland has a rather lowly 1.3 out of 5 stars on the website Trustpilot in terms of customer reviews. This is the average from a relatively small sample of 461 reviews when you consider the company's size and importance in Ireland. Of the reviews left by Virgin customers, 95% judged them as "Bad" or "Poor" on Trustpilot.
Some of the negative points mentioned by customers revolve around poor customer service, extremely long wait times to reach the provider, billing issues, and slow broadband speeds.
Just terrible has to be the worst service ever, wifi has been down since yesterday no word on what is happening and no emails or message to let customers know what's going on. You wait about 45 years to get in contact with there they only decent provider in my area I wish I could cancel my details but every other service is just as bad if new stay clear not worth it
The positive Virgin Media reviews cited excellent customer service in Virgin stores, reliable broadband when compared to their previous supplier, and good value for bundles.
How do I Contact Virgin Media Ireland?
Contacting Virgin Media appears to be a relatively straightforward task, with only a few Virgin Media contact options available. You can check out the choices below to make sure you don't waste time being transferred between departments. For a more detailed range of options, check out our dedicated Virgin Media contact guide page.
Need further advice or to talk to a regulatory body? ComReg assists with complaint escalations and can provide advice about your consumer rights, and supplier obligations.
Alternatively, you can always use their online chat or try via its social media channels, Facebook, Twitter, or Instagram. These contact avenues tend to receive a quicker response than any other communication means.
The services and products mentioned on this website may only represent a small selection of the options available to you. Selectra encourages you to carry out your own research and seek advice if necessary before making any decisions. We may receive commission from selected partner providers on sales of some products and/or services mentioned within this website. Our website is free to use, and the commission we receive does not affect our opinion or the information we provide.