Securigard: Home Alarm Systems, Reviews and Contact

---
Securigard is a leading security provider in Ireland, offering a comprehensive range of services to safeguard homes, businesses, and public spaces. Trusted by clients across various sectors, Securigard is committed to delivering top-notch security solutions tailored to meet individual needs.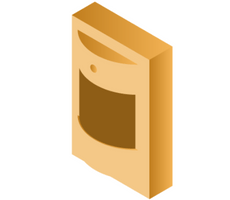 Who Is Securigard?
Securigard is a well-established alarm provider in Ireland. With a strong presence in the industry, Securigard offers a wide range of security services including manned guarding, alarm systems, CCTV surveillance, access control, and more. They have built a reputation for delivering high-quality security solutions to residential, commercial, and public sector clients throughout Ireland.
With a 25-year track record, Securigard has emerged as the premier provider of house alarm systems and alarm monitoring systems in Dublin, Wicklow, Kildare, and Meath. Their commitment to excellence is evident through their accolades, including winning the prestigious International Security Industry Awards in 2013 for the bestselling wireless alarm system.
Securex Expo 2013 Securigard received the MPT gold medal, further solidifying their reputation as an industry leader.
Who Owns Securigard?
Securigard is owned by Peter O'Connor as the main shareholder in the company. The company is authorised to provide you with impartial advice and have been working with numerous brands, including HKC, Visonics, Siemens, Aritech, Honeywell, and Risco.
Is Securigard Based in Ireland?
Securigard is based in Ireland and has been since it was started back in 1994. Their listed address is as stated follows:
Securigard
E2 NUTGROVE OFFICE PARK
DUBLIN 14
RATHFARNHAM, DUBLIN
IRELAND
What Are Securigard's Products and Services?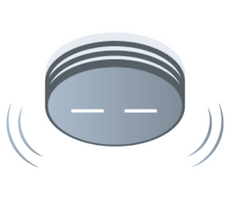 Securigard holds a prominent position as the top provider of residential and commercial alarm systems in Dublin. Securigard presents a diverse array of products and services catering to its customers' needs. While house alarm systems form the fundamental aspect of its business, Securigard goes beyond and provides additional innovative and indispensable services aimed at enhancing the security of your home
Securigard products and services extend to areas within a 60-minute radius of Dublin, ensuring comprehensive coverage.
What Securigard Alarms Are There?
Securigard provides the best alarm systems to effectively safeguard your home against break-ins and burglaries. Their top-tier alarm systems are custom-tailored to meet your specific requirements, ensuring that you receive a personalized quote that offers the best possible price.
1. Wireless Alarm
Securigard excels in offering advanced wireless alarm systems in Ireland, providing cutting-edge security solutions for both homes and businesses. You get the flexibility to opt for either monitored or self-monitored alarm systems. Securigard's wireless systems provide reliable protection against intrusions and unauthorized access. These systems utilize secure wireless communication protocols, ensuring a robust and encrypted connection for enhanced security.
Non monitored wireless house alarms
Self-monitored Wireless alarm systems with VisonicGo app
Garda monitored Powermaster wireless alarm system with app
Price from €590
Price from €590
Garda monitored wireless alarm system from €199.
Monitoring and maintenance from €24.92 per month.
The wireless system comprises the following components
Tyco Powermaster 10 panel/keypad
Internal siren
External box featuring the 'Securigard Monitored' logo
Remote control fob
Two panic buttons (one on the fob and one on the keypad)
Four motion detectors
The above listed alarm security systems can be customised with:
Motion sensors (PIRS)
Window /Door contacts
Window/door curtain detector
Outdoor motion detector (8-metre range)
Touchscreen keypad
Camera motion detectors
2. Wired Alarms
Securigard offers Wired HKC burglar alarm systems from €499. The wired alarm systems offer a reliable and stable infrastructure that ensures continuous protection against potential threats. With expert installation and advanced technology, Securigard's wired systems provide comprehensive coverage, detecting intrusions and triggering timely alerts. These systems are known for their durability and long-term performance, offering peace of mind to customers by safeguarding their premises with a robust and dependable security solution.
The wired system includes the following components
Control Panel/Keypad.HKC for monitored systems and Hikvision-Pyronix for self-monitored systems.
An Internal Siren is included in the package.
Live External Siren is equipped with a light and the company logo for added visibility.
Supports up to 8 window or door openings. Additional openings are available at an extra cost of €20 each.
PIR Motion Detector (Extra wired PIRs can be added for €50 each).
Both the control panel and external bellbox come with backup batteries for uninterrupted functionality.
What Security Cameras Does Securigard Offer?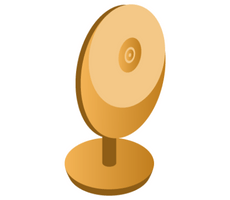 Securigard proudly stands as the pioneering alarm provider in Ireland, exclusively offering the state-of-the-art Qolsys smart home security system. With Qolsys, you can benefit from PowerG home security, encompassing internal and external CCTV, doorbell camera, and comprehensive home automation capabilities.
Seamlessly control lighting, heating, blinds, water sprinklers, and more through the Qolsys touchscreen keypad or app. Embracing cutting-edge technology, Qolsys represents the pinnacle of smart home security and automation, making it the world's most advanced system of its kind.
Are There Other Securigard Products and Services?
Securigard offers a robust CCTV (Closed-Circuit Television) solution designed to enhance security and surveillance for residential and commercial properties. With advanced camera systems and expert installation, Securigard's CCTV ensures reliable monitoring, recording, and playback capabilities to deter intruders, provide visual evidence, and promote a safe environment. These CCTVs can be used as indoor security camera or outdoor security camera as per your requirement in your home.
| Two HD 3K Hikvision ColourVu Cameras | Three HD 3K Hikvision ColourVu Cameras | Four HD 3K Hikvision ColourVu Cameras |
| --- | --- | --- |
| Priced at €999.00 | Priced at €1199.00 | Priced at €1399.00 |
What Are the Securigard Reviews Like?
When choosing a provider for security system installation, it's important to take customer reviews into account as they offer valuable insights into others' experiences. While it's important to remember that individual experiences can vary, evaluating overall reviews can help make an informed decision.
Securigard, in particular, has received consistently positive reviews on platforms like Google, earning high ratings from satisfied customers.
| Review Site | Rating | Star Rating for Securigard |
| --- | --- | --- |
| Google Reviews | 4.5 | ⭐⭐⭐⭐ |
Last updated: 15/06/2023
What Are the Securigard Reviews on Google Like?
Securigard has 416 reviews on Google.It has received a very positive rating of 4.5 stars out of 5.
The installer, John, is professional in his job. He carefully examines my house and recommends where to place the sensors. John is nice to talk with, which is certainly a plus in customer experience perspective as installation takes 2 hours. John meticulously installs every device and patiently illustrates how to work around the panel and mobile app.
I would highly recommend this company to those looking for a decent home security system.
David Chau on Google
Peter was very professional. Although he was out of the country and it was Saturday night, he did not hesitate to offer help over the phone. After a few calls and considerable time to walk me through the buttons on the panel, the complex problem of reconnecting to the new internet network was resolved! We were relieved to get rid of constant buzzing signal and flashing light on the alarm panel. Also we could arm the system and secure the house. Thank you, Peter!
Agnieszka Murphy on Google
How Can I Contact Securigard?
Contact
Number or Address
Availability
Customer Support
086 8133167
Mon-Fri 9:00 am to 5:00 pm
Email
[email protected]
Respond within 48 hours
For Maintenance
[email protected]

Mon-Fri 9:00 am to 5:00 pm

Text: 086 813 3167
Alarms

Need an alarm system?

Let our alarm specialists help you get your alarm system set up!

Ad

Alarms

card title

card description

Ad