Smart Meters in Ireland: All About ESB Smart Meters

The rollout for smart meters in Ireland went live at the beginning of March 2021 and will last until the end of 2024. This complete review covers all your questions regarding the new ESB smart meters. Read on to find out what a smart meter is, how to get one, its advantages, disadvantages, and much more.
Energy

Find a great new energy deal in one free call!

Our energy specialists can help you switch to a better energy plan in just a few minutes!

Ad

Energy

Sorry, we're closed right now!

We're currently closed but please leave us your number and we'll give you a free callback as soon as we'open!

Ad
What Is a Smart Meter?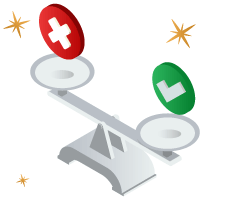 Simply put, a smart meter is a device that counts your electricity usage in real-time and wirelessly relays that information.
This allows you to have up-to-the-minute control over your electricity consumption, intended to help reduce electricity usage in your home.
A smart meter will also automatically communicate your electricity usage daily to your electricity supplier. Eliminating the need to submit meter readings and ensuring precise energy bills rather than paying for an estimated amount.
Energy

Find a great new energy deal in one free call!

Our energy specialists can help you switch to a better energy plan in just a few minutes!

Ad

Energy

Sorry, we're closed right now!

We're currently closed but please leave us your number and we'll give you a free callback as soon as we'open!

Ad
What Are the Pros and Cons of a Smart Meter?
If you're looking for ways to save money on your electricity bills, a smart meter can help by allowing you to monitor and cut back on your consumption. Smart meters in Ireland will also give you access to a wider variety of tariffs, some of which offer cheaper prices during certain hours.
ESB Smart Meter Advantages
Let's have a look at some of the various advantages of ESB smart meters.
Accurate Billing
Smart meters automatically send accurate meter readings to your energy supplier, you no longer need to deal with estimated bills.


Real-Time Display
With a smart meter, customers can use the In-Home Display monitor, their online account, or an app to see how much energy they are consuming.


Savings
Studies suggest that customers with a smart meter could save an additional 2.5% on their average energy bills per year (around €30) because of increased awareness of their consumption.


Eliminate Inefficient Devices
A smart meter will allow you to identify which appliances are consuming the most energy. You can then easily take steps to replace items or encourage energy-saving behaviour.


Curb Your Behaviour
There are many ways to reduce your bills by changing energy spending habits in your household. A smart meter can help you easily identify these.


Access Better Tariffs
An ESB smart meter allows for time-of-use tariffs. These tariffs take consumption patterns into account and allow consumers to take advantage of cheaper rates during off-peak hours. With this type of tariff, you could save up to 8% (around €80 a year) on your energy bills if you consume more than a quarter of your energy during off-peak times.


Reduce Carbon Footprint
Smart meters will aid Ireland's Climate Action Plan. Less energy consumption equals less demand. Less demand means a further reduction in carbon-producing fuels that produce electricity. So not only will customers be saving money, but they'll also be helping to save the environment and push Ireland closer to its EU carbon reduction targets.


Support Renewable Energy
Smart meters will be able to calculate electricity imports and exports. This means that customers who have additional energy sources, such as solar power, wind farms, will find it easier to feed their excess electricity back into the grid and get paid for it.


Help the Grid
Receiving regular updates on your electricity usage will allow ESB Networks to find faults in the distribution system faster, making your meter safer and more efficient to manage.


You Can Still Switch Suppliers
Having a smart meter won't stop you from being able to switch suppliers regularly to get better rates.
Are There Any Disadvantages to Smart Meters?
Let's examine some of the various disadvantages of ESB smart meters.
Cost
Advertised as a 'Free' installation, the ESB smart meter rollout will incur an additional network charge for all customers, no matter if you have a smart meter or not. This will be the nominal amount of €5.50 a year added to your bill for the next 20 years.


No Turning Back
Once you decide to have a smart meter installed, there is not a change of mind policy. You cannot return to your old-style meter if you are not happy with these new modern ones.


Not Fail-Proof
Some smart meter customers in the UK have also reported issues with faulty meters contributing to an increase in their bills.


Dependent on Phone Signal
If you live in a remote area where the phone signal is low, your smart meter will not work efficiently.


Overestimated Savings
An overestimate of the potential savings. As listed below, none of the best electricity offers in Ireland are with a smart meter tariff.
Do you get better rates with a smart meter? Even though smart meters in Ireland will help you save money on your bills, nothing will ever beat the savings you can have on your energy costs by switching suppliers each year. If you haven't changed suppliers in the past year, new customers are likely getting better rates than you are.
*Figures are for illustrative purposes only. Calculations based on average consumption figures for an urban home with a 24-hour standard meter unless specified. All discounts and cashback have been applied. This also includes the PSO Levy at  €0.00.
Last updated: 03/10/2023.
How Do Smart Meters Work in Ireland?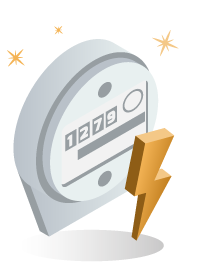 Following Ireland's decision to sign the Paris Agreement in 2015, the Commission for Regulation of Utilities (CRU) announced the deployment of smart meters in Ireland in 2017 as part of its commitment to the National Climate Action Plan.
They had already tested electricity smart meters in Ireland and results showed an average reduction of electricity use of 3% in homes equipped with a smart meter and a reduction of 8% during peak times.
The €1.1 billion smart meter rollout programme was launched in 2019 and assigned to Ireland's National Electricity Distributor, ESB Networks, for the smart meter installation.
Smart Meter Plans
Once you've had a smart meter installed, you can then sign up for a smart tariff. So far, the following electricity providers have launched smart meter plans for both new and existing customers:
For free advice about smart meter offers, you can also give us a call here at Selectra on (0)1 913 1771. One of our advisers will be able to help you find the best energy plan for your home today.
Common ESB Smart Meter Problems and Solutions
Even the latest technology tools are not fail-proof. We look at some common ESB smart meter problems and how to troubleshoot these issues below.
Find out more about our offers from energy, broadband and waste collection providers!