How to Switch Electricity & Gas: All you need to know

The Commission for Regulation of Utilities (CRU) officially encourages energy customers to switch electricity and gas providers every year. So why should you switch and how can you go about it? Is it worth it or just a lot of extra hassle? Read on and find all the answers about changing electricity and gas providers in Ireland.
---
Why switch electricity or gas provider?
First of all, let's consider why you should switch electricity and gas provider in the first place. The majority of customers in Ireland who switch electricity or gas providers generally do so for one of two reasons (or both):
Customers wish to pay less money for gas and electricity.
Customers are dissatisfied with their current gas and electricity suppliers.
Customers who change electricity and gas providers every 12 months can save up to €342 a year. So why do so many customers stay with their current provider?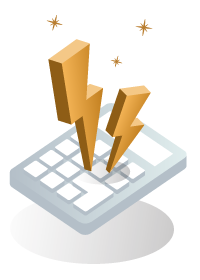 It could be because they are happy with the service provided, but more often is it from a perception of difficulty in changing electricity or gas supplier. Many Irish customers are also unaware that as soon as their electricity or gas contract expires (most energy contracts in Ireland are 12-month contracts) they will be switched onto the standard tariff without any discount.
Standard energy tariffs are often the most expensive. We urge customers to switch electricity provider upon expiration of their household energy contract, or at a bare minimum renegotiate a discount with their current provider. The gas and electricity provided by energy suppliers all come from the same place and there is no point in leaving money on the table.
There are also some interesting add-ons to electricity and gas contracts for new customers, such as Energia and Electric Ireland's smart thermostat offers. If you were in the market for buying one, opting for a discounted tariff that includes a free or discounted smart thermostat could end up saving you even more money. In addition to the savings from your energy plan, a smart thermostat can help you lower your overall energy consumption.
Which is the cheapest electricity and gas supplier?
All energy suppliers in Ireland are required to list an EAB on the tariffs and rates sections of their websites. The EAB is a useful tool to compare electricity and gas tariffs and see at a glance which is the most economical. We also have all the information on the cheapest electricity and gas tariffs on our energy providers' pages.
What is an EAB?An EAB is an estimated annual bill for a certain tariff or plan. The EAB is calculated on the average kWh (kilowatt-hour) usage of Irish households.
In the table below, you'll find the best dual fuel offers with Ireland's largest suppliers.
Bear in mind that just because a provider is the cheapest, does not necessarily mean that they are the right provider for you. You'll also need to consider:
Any add-ons to tariffs such as smart thermostats or discounts on other services.
Customer service reviews.
Whether the electricity is from a renewable source or not.
Contract length.
Whether the tariff is fixed or variable.
Whether you would prefer a pay as you go (PAYG) contract or a regular credit contract.
These factors are also how these providers try to differentiate themselves from the competition. We look in more detail at some of these below.
Energy suppliers including a smart thermostat
Suppliers currently offering smart thermostat deals when you switch electricity with them include :
Some electricity contracts that come with smart thermostats included may also last up to 24 months, in which case you'll need to double-check whether any unit rate discounts will be applied for the entire contract length or just the initial 12-month period.
Some other add-ons could be of interest, such as if you switch electricity to Panda Power you can receive a discount on your waste management bill if you are with Panda.
Energy suppliers offering renewable electricity
Energy suppliers in Ireland who currently offer 100% renewable electricity for residential customers are:
Contract length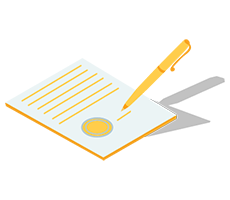 Regarding contract length, the majority of contracts with discounts for new customers are 12 months in duration. However, there are longer contracts also available.
You can find contracts with a 24-month duration. In this case, you may need to choose between a discount being applied in the first year and paying a higher amount during the second year of the contract or, not receiving a discount but paying a lower tariff for a two-year duration.
In most cases, either option of a 24-month plan often ends up being close to the same at the end of the 2 years.
Switch electricity to a fixed or variable tariff?
Fixed tariffs are still somewhat of a rarity in Ireland, despite their popularity in the neighbouring UK. Iberdrola and Flogas are currently the only providers to offer fixed tariffs. So why switch electricity to a fixed tariff?
Fixed tariffs are normally initially more expensive than variable tariffs, but can provide peace of mind and may work out cheaper in the end due to rate increases during the year. In the current energy market, a fixed tariff could be very appealing, as it would allow you to avoid further expected price increases.
Switch to Pay As You Go (PAYG)? Is it good value?
If you are already a PAYG user, you may wish to continue paying your energy this way. In this case, your options for switching electricity are limited as there are just four opt-in PAYG providers in Ireland.
PrePayPower (both electricity and gas)
Pinergy (electricity only)
Flogas (gas only)
Electric Ireland (both electricity and gas)
Keep in mind that Pay As You Go electricity and gas can be a much more expensive option and carefully consider the pros and cons of PAYG before you switch electricity or gas to this payment method.
How long does it take to switch electricity or gas providers?
It can take up to 28 days to finalise a change of electricity or gas provider, but keep in mind that your new provider will take care of all the necessary paperwork for you. The only thing you will need to do is make sure to cancel any Direct Debits you have set up with your previous electricity and/or gas supplier after you receive your final bill.
Can my energy supplier stop me from switching?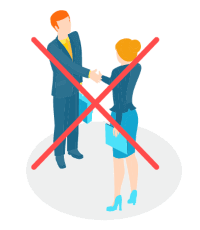 No! In short, your energy supplier cannot prevent you from switching. However, if your contract has not ended yet, they can charge you an exit fee. Most exit fees in Ireland run to the tune of €50, although it can be double that or more for dual fuel contracts and/or contracts with a duration of more than 12 months.
It is important to note that if you are in debt with your current energy provider, you will still need to pay them for any amounts owed after the change of electricity or gas provider.
Furthermore, if the debt is more than €225, a debt flag will be placed on your account. Seeing the debt flag, your new supplier may then decide to refuse the switch. It is easiest to avoid these hassles by settling any amounts owed before requesting a change of electricity or gas provider.
You will also want to weigh the pros and cons of switching, e.g. if you are unhappy with the customer service of your current provider, and subtract exit fees from any potential savings you could make by switching electricity or gas provider.
How do you cancel an energy switch?
In Ireland, you can cancel a change of electricity or gas provider at any stage within the first fourteen days of requesting the switch. This is known as the "cooling-off period" and comes without paying an exit fee. Simply contact the supplier you were switching to about canceling the switch.
How do I switch electricity and gas providers?
The vast majority of Irish suppliers all offer the option of switching online, although you can also simply call them and arrange to switch electricity or gas. Keep in mind, there are often online discounts that are unavailable if you change electricity or gas providers over the phone.
What information do I need to change electricity supplier?
You will generally need to provide the following to change electricity or gas provider in Ireland:
Personal details
Contact information, like your email address for online plans
Banking information for Direct Debit plans
Your MPRN and/or GPRN to locate your meters
We always recommend you sign up for Direct Debit and paperless billing as oftentimes if you opt for other payment and billing methods, you will not be entitled to the full discount advertised on your gas and electricity unit rates.
As mentioned, to switch electricity provider in Ireland you will need to provide your MPRN number. To switch gas provider you will have to provide your GPRN number. To contract a dual fuel number you will have to provide both.
What are MPRN and GPRN numbers?MPRN stands for meter point reference number and tells ESB Networks Ireland the exact location of your electricity connection. GPRN stands for gas point reference number and lets Gas Networks identify the point at which you are connected to the gas grid. You can find both numbers on any previous bill for a property, or check out our article on MPRN number and GPRN numbers for more options.
How will I know if my energy switch has been completed?
Upon completion of your gas or electricity switch, you will receive a welcome pack with information about your new tariff from your new energy supplier. You should also receive a final bill from your previous supplier (make sure to cancel any Direct Debits to your old supplier as soon as you have paid this).
How often can I switch energy provider?
You can change energy providers as often as you wish; however, we recommend you switch electricity and gas every 12 months. Switching electricity and gas provider every 12 months will ensure you are consistently charged a discounted unit rate for your gas and electricity and not the more expensive standard rate.
If you switch electricity and gas more often than every 12 months will mean you will end up paying exit fees so we don't recommend it unless you feel the potential savings you could make are greater than the exit fee you will be liable for.