Go Power Business Energy: Offer, Prices, and Contacts

---
In the competitive landscape of business energy solutions in Ireland, Go Power emerges as a top contender. Renowned for their exceptional services and customised energy solutions, Go Power has established a strong presence in the market.
With a focus on reliability, affordability, and customer-centricity, Go Power is the preferred choice for businesses seeking reliable and efficient energy solutions to fuel their operations.
What Is Go Power Business Energy?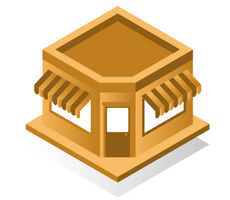 Go Power Business Energy is a leading provider that specialises in offering tailored energy solutions for businesses in Ireland. They provide a range of energy options, including electricity and gas, to meet the unique needs of businesses across various industries.
Go Power Business Energy focuses on delivering reliable, cost-effective, and sustainable energy solutions, coupled with exceptional customer service and support. With their expertise in the energy business requirements, Go Power is dedicated to helping businesses optimise their energy usage and reduce costs while ensuring a smooth and efficient energy supply.
As a proud member of the LCC Group, established in 1986, Go Power has solidified their position as a prominent solid fuel importer and distributor in Northern Ireland.
Who Is Go Power Business For?
Go Power Business is designed to cater to the energy needs of a wide range of industrial and commercial sectors in Ireland. Whether you run a small local enterprise, a medium-sized company, or a large-scale corporation, Go Power Business offers tailored energy solutions to suit your specific requirements.
Their services are available for businesses across various industries, including commercial real estate, agriculture, large energy users, SMEs, and more. Go Power Business is committed to providing reliable, cost-effective, and sustainable energy solutions to businesses of all sizes and sectors.
Commercial Real Estate

Go Power understands the unique energy demands of the agriculture industry in Ireland. With their specialised solutions, they provide reliable and efficient energy sources, such as electricity and gas, to power agricultural operations.
From powering equipment and machinery to managing heating and ventilation systems, Go Power offers tailored energy solutions to support the productivity and sustainability of farms and agricultural businesses.

Agriculture

Go Power offers customised energy solutions for the commercial real estate sector in Ireland. Whether it's office buildings, retail spaces, or commercial complexes, Go Power provides reliable and cost-effective electricity and gas services to meet the energy needs of commercial properties.
Their expertise in energy management helps commercial real estate owners and managers optimise energy usage, reduce costs, and create sustainable environments for their tenants.

SMEs

Go Power understands the energy requirements of small and medium-sized enterprises (SMEs) in Ireland. With their tailored energy solutions, they provide SMEs with reliable and competitive electricity and gas services.
Go Power supports SMEs in managing their electricity costs effectively, optimizing energy usage, and ensuring uninterrupted energy supply, allowing businesses to focus on their core operations and growth.

Large Enterprises

Go Power offers comprehensive energy solutions for large enterprises in Ireland. With their scalable and customizable services, they cater to the unique energy needs of large businesses, providing reliable and sustainable electricity and gas supply.

Go Power helps large enterprises optimise their energy consumption, reduce costs, and achieve their sustainability goals, enabling them to operate efficiently and effectively on a larger scale.
What Does Go Power Business Energy Offer?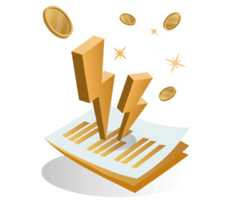 Go Power is a leading electricity supplier in Ireland that offers competitive energy plans for residential customers. They focus on providing affordable and sustainable energy solutions with flexible pricing options. Go Power aims to simplify the process of switching energy providers and offers online account management for convenient access to billing information and usage tracking.
What's Included with Go Power Business Energy?
Go Power Business Energy offers a range of energy solutions tailored to meet the diverse needs of businesses. Their offerings include:
Electricity Supply

They provide reliable and competitive electricity supply to power various business operations.

Energy Management Services

Go Power assists businesses in optimizing their energy consumption, identifying energy-saving opportunities, and implementing sustainable practices to reduce costs and improve efficiency.

Renewable Energy Options

They provide renewable energy solutions, including green electricity and carbon-neutral gas, enabling businesses to reduce their environmental impact.

Dedicated Account Management

Go Power assigns dedicated account managers to provide personalized support and guidance, ensuring smooth energy management and exceptional customer service.

Online Account Management

Businesses have access to an online portal to manage their energy accounts, view consumption data, and access billing and payment information conveniently.
How Much Does Go Power Business Energy Cost?
Determining and comparing electricity prices for your Go Power Business tariffs can prove challenging due to the customised nature of business energy contracts. Given the diversity among businesses, your energy requirements can vary accordingly, and your usage patterns may be more demanding at different times throughout the day. This necessitates a tailored approach to understanding and managing your energy needs effectively.
How To Get a New Go Power Business Energy Connection?
To initiate a New Connection, the first step is to submit an application to ESB Networks.
Once the application is received, ESB will provide you with a quote for the connection. If you are satisfied with the quote, ESB will proceed with the necessary work to establish your connection.
Before the new supply can be activated, you will be required to submit a connection card to ESB. It is important to notify Go Power about this process and provide them with your Meter Point Reference Number (MPRN). This allows Go Power to send a market message to ESB, informing them of the connection. ESB will then make the necessary arrangements for meter installation and energizing the premises.
How Do I Contact Go Power Business Energy?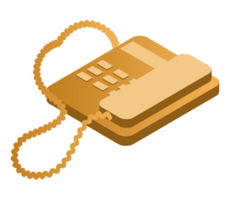 Getting in touch with Go Power Business Energy is easy. You can contact their customer service hotline for immediate assistance or email them to discuss your specific requirements. Rest assured, Go Power is dedicated to providing excellent customer support for all your business energy needs.
Their listed contact details are stated as below:
Contact
Details
Number
Address 1

Unit 12 Blanchardstown Corporate Park Dublin
01- 8665612
Address 2
Unit 8 C-tek Building Carrickmacross Monaghan
042-9692172
Address 3
Cairn Intl. Trade Centre
Kiltimagh Co. Mayo F12 A2R5
N/A
Address 4
Office 42 Mitchelstown Enterprise Centre
Dublin road, Mitchelstown,
P67X660
N/A
Complaints & Feedback

Fill the form:

https://gopower.ie/More-Information/Contact-Us/Feedback-Complaints.aspx

N/A
Find out more about our offers from energy, broadband and waste collection providers!