PrepayPower Top Up: Top Up Online and Once Off

As the name suggests, PrepayPower is a pay-as-you-go electricity and gas supplier. The supplier has excellent customer reviews regarding its friendly and helpful customer service department, but how easy is it to top up? Find out how to resolve any PrepayPower top up issues or queries below.
---
How Do I Do a PrepayPower Top Up on My Meter?
There are four ways to top up now your PrepayPower meter. Ways to top up include the following:
We break down in detail the required steps to top up for each of these options below.
How Can I Do a PrepayPower Top Up Online?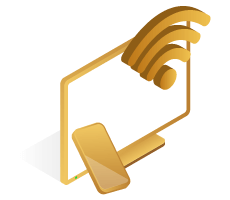 Customers who wish to do a PrepayPower online top up have two options at their disposal:
You can either log in to use your saved card details.
You can perform a once-off top up on the PrepayPower website.
In each option, once you complete an online PrepayPower top up, your 19-digit Powercode will be both texted and emailed to you.
If you have a standard PAYG meter, you then simply enter this Powercode into your meter.
If you have a smart meter (electricity only), your credit will automatically be topped up, so there will be no need to enter the Powercode.
We take a step-by-step look at how to complete these online PrepayPower top ups below.
Can I Do a PrepayPower Top Up Online via My Login Account?
If you would like to make an online PrepayPower top up via your login account, you will first need to register. Here are the steps to follow to register for an online account:
First, head to the PrepayPower Top Up Now webpage.
Second, click on the 'register' button on the bottom-right of the page.
You will be asked to enter your account number and mobile number, click 'next'.
You will then be asked to enter an email address and some personal details.
You will then receive an email, asking you to validate your email address.
Click the link provided in the email received. This will validate your details where you can then select a password for your online PrepayPower account.
Alternatively, you can also make a PrepayPower once off top up and opt to save your card details. Once you've received your Prepay Power top up code, make sure to finish the registration process. We outline the details of once off top ups below.
How Do I Do a PrepayPower Once Off Top Up?
As mentioned above when discussing registering online for top ups, the PrepayPower once off top up option is an integral part of the service.
To make a PrepayPower once off top up, you can click on the PrepayPower 'top up now' button on the top right-hand side of their website and do the following:
Enter the last nine digits of your account number (found on your PrepayPower top up card)
Pick a top up amount, from €5 - €175
Provide an email address
Provide a mobile number
Then opt-in or out of saving your card details and agree to the terms of use and privacy policy. You will then proceed to payment using a debit or credit card.
How Do I Do a PrepayPower Top Up with the App?
The highly-rated PrepayPower top up app is available to download on Google Play and Apple Store. It has the same functionality as the online login, with the added benefit, as apps have in general, of being faster and easier to use - no more waiting for a web page to load when your connection is weak.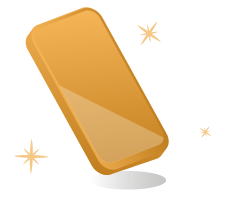 There are also some well thought-out extras such as the following:
"Speak Powercode"
This function allows you to hear the numbers as you are entering them in your PrepayPower top up meter.


A Share function
Send a Powercode to friends and family at home if anyone needs to top up quickly.


Alerts
Get them on your phone when your credit is running low.


Auto Top Ups
Your meter will automatically top up when the balance drops below a certain level of credit.
The PrepayPower top up app has a respectable rating of 2.8 out of 5 stars on Google Play, and 3.3 out of 5 stars on the Apple store. Satisfied customers say it is really helpful for monitoring their usage and topping up, especially when abroad.
Customer complaints revolve around being unable to top up with the app due to the system not recognising their phone number, account number, or other similar difficulties. Others are unhappy that there are so many digits to enter in the meter after doing a PrepayPower top up online. Many have also said that the PrepayPower App automatically tops up by itself by the previous top-up amount upon opening, even when permission hasn't been given.
How Can I Do a PrepayPower Top Up at My Local Shop?
Customers can use their PrepayPower top up card and top up at any local Payzone Agent. You should have received the PrepayPower top up card when you signed up. The other PAYG energy suppliers in Ireland also use a top-up card system.
PrepayPower also offers the option to keep your mobile number registered to your account with the shop assistant. This is ideal if you have forgotten your card or if another family member goes to do a PrepayPower top up at the shop.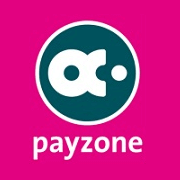 Keep an eye out for the Payzone sign outside any shop or a Payzone sticker on the shop display window, and you will be able to do a PrepayPower top up there. You can also check the Payzone finder to see where you can top up nearby.
Once you've paid for your PrepayPower top up voucher, we recommend hanging on to it until your meter is topped up. You may need it if you have any issues with the credit going on the meter.
Shops are not permitted to charge you an additional surcharge for topping up. If this takes place, you should report it online.
How Can I Do a PrepayPower Top Up Over the Phone?
To top up over the phone, simply call 1800 911 977. This PrepayPower top up phone number is open during the following times:
Top Up Support Opening Hours
Monday to Friday from 8 a.m. to 9 p.m
Saturday from 9 a.m. to 7 p.m.
Sunday from 10 a.m. to 6 p.m.
This phone number is dedicated to PrepayPower top up issues, so you will quickly be put through an agent to give your top up details. This phone service does not have any automated recordings.
The minimum PrepayPower top up amount by phone is €50. If you wish to top up with a lower amount, you will need to choose a different top up method.
How Do I Top Up My PrepayPower Gas Meter?
Prepaid gas meters function differently from pay-as-you-go electricity meters. The PrepayPower top up gas card comes with a gold electronic chip inside. Your meter needs to read this chip for any top up amounts to be applied to your gas account. As such, there is only one way to top up a gas meter. Here are the steps you need to follow to do so;
Bring your PrepayPower top up gas card to any Payzone outlet.
Ask the merchant to credit your gas card for the desired amount.
Bring your gas card home and insert it into the slot of your gas meter. Ensure the gold chip is facing towards the meter.
Press the 'A' button on your gas meter to transfer credit and see your balance.
On occasion, you may see a 'Card Fail' message appear on the screen. If this is the case, wipe the card with a dry, clean cloth and try inserting again.
Should you see a 'Card Not Accepted' message on the screen, this means you are using an incorrect card.
How Do I Activate My PrepayPower Emergency Credit?
As with all other Irish PAYG providers, PrepayPower provides emergency credit and friendly credit. If your balance goes down to €3 (it's €2 with Pinergy), you'll be given the option of €10 emergency credit.
Once the low credit warning sounds, you'll need to press the "0" and "#" buttons to turn off the alarm and activate emergency credit, which will be deducted from your next top up.
The PrepayPower friendly credit offering is similar to other PAYG energy suppliers. You won't be cut off during the following times:
Between 4 p.m. and 9 a.m. in Winter
Between 5 p.m. and 10 a.m. in Summer
At the weekends
On the 25th, 26th, 27th, and 31st of December
On the 1st of January
If you're away from your home for any amount of time, remember that you'll need enough credit on your meter to cover the standing charge and any electricity used by items such as your fridge and freezer. You may want to unplug everything unnecessary before leaving, saving from these electricity "vampires" you may have lurking in your home!
Note that if you've been attempting to top up and have been experiencing technical issues, you should contact PrepayPower customer services rather than wait for your emergency credit to activate.
What are standing charges? All energy suppliers in Ireland have daily fixed charges, whether or not you've used any energy or not. Known as standing charges, they are to cover the costs to provide energy to your home. You can find more about standing charges and other items in our complete guide to understanding your energy bill.
What Are the PrepayPower Top Up Rates?
To look at PrepayPower's top up rates, we compare their best electricity offer with the cheapest electricity suppliers in Ireland in the table below.
Is PrepayPower More Expensive?
According to the above pricing table, PrepayPower's top up rates will cost the average urban household €2,245.24 per year. The rates are more expensive than Electric Ireland PAYG plans but more economical than Pinergy rates. They are also among some of the most expensive rates on the market.
*Figures are for illustrative purposes only. Calculations based on average consumption figures for an urban home with a 24-hour standard meter. All discounts and cashback have been applied. Last updated: October 2022
How To Fix Common PrepayPower Top Up Issues
Sometimes, even though you follow all of the steps to top up your meter correctly, it doesn't work! Rather than wait for the emergency credit to kick in, we look at some common PrepayPower top up issues and how to solve them.
What If You Get an Error Message When Entering a Powercode?
When entering your PrepayPower top up Powercode, your meter will either read 'Accepted' or 'Rejected'. Should you receive a 'rejected' message, click on the message again to find out further details as to why the top-up was rejected. There are seven different possibilities, we list these here below along with their meaning: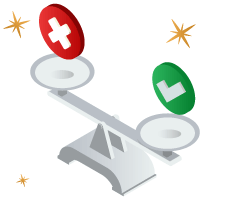 Duplicate
This Powercode has already been used and entered into the meter. You may be looking at an old Powercode, you can verify your top up history in the PrepayPower app.
Rejected
You may have paid for a top-up using the incorrect card or PAN. Verify the PAN on the receipt, if the number is incorrect, contact PrepayPower to provide the correct PAN.
Error
The Powercode number was either entered too slowly or incorrectly. Press the * button and try again.
Kblock
The number was entered incorrectly five times and the keypad is temporarily blocked. Wait between 15 to 30 minutes and try again.
Incorrect
The top up code was entered incorrectly. Hit the * key to try again.
Wrong Tar
A software change occurred, you will need to enter the 40 or 60-digit code you received.
NoComms
The PrepayPower keypad is not receiving a signal from the meter. To fix this, you will want to unplug and plug back in the keypad. Wait for 5 to 10 minutes for the system to update and reconnect.
What If I Lose My Powercode?
Nothing more frustrating than losing or misplacing the top up code after purchasing one! Fortunately, you can recover the code by either entering in the PrepayPower app and going to the history section.
If you do not have the app, you can also access your top up history by signing in to your online account. Alternatively, you can also contact a customer service representative to recover the Powercode.
I Have Run Out of Credit, How Do I Restore Power?
This will depend on the type of meter you have, if you are on Classic pay or Smart pay. Have a look at the restore power page to quickly determine which type of meter you have their respective steps to restore power.
Find out more about our offers from energy, broadband and waste collection providers!