Verisure is a highly rated alarm provider in Ireland which has had over 30 years of experience in the security's sector. Present in numerous countries, Verisure has an international presence and a strong track record. Read more in our Verisure guide to find out about products, reviews and more!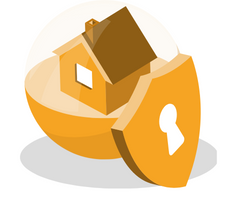 Who Is Verisure?
Verisure is an alarms and security company that provides security solutions for both domestic homes and commercial properties. With over 30 years of experience in the sector, Verisure has grown from a small alarm provider to small businesses and homes, to operating in over 17 countries worldwide.
Verisure's History
1988 - Securitas Direct was founded in Sweden by Dick Seger.
1989 - Main focus on domestic homes and small businesses.
1995 - The company expands to the rest of Europe.
2007 - The company reaches 1 million customers across the world.
2008 - Securitas Direct changes its name to Verisure.
2011 - Bain Capital and Hellman & Friendman buy Verisure.
2016 - Verisure reaches 2 million customers.
2018 - Verisure launches its ZeroVision Alarm - the only alarm to stop burglary on the market.
2021 - Verisure reaches 4 million customers worldwide.
2022 - Becomes fastest growing alarm company in the UK with over 100,000 customers.
Verisure has over 18,000 employees and over 4 million customers across the world.
Who Owns Verisure?
Verisure is currently part of the Verisure Group with the private equity firm Hellman & Friedman as the main shareholder in the company. The company also acquired Arlo Europe in 2020 which strengthened its position in the European market.
Which Countries Does Verisure Operate In?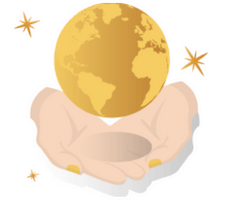 Verisure operates in 17 countries worldwide across Europe and South America. Throughout most of the world, it operates under the name Verisure except for in Spain and Portugal where it still operates as Securitas Direct.
Here's the list of countries Verisure currently operates in:
Argentina
Belgium
Brazil
Chile
Denmark
Finland
France
Germany
Italy
Ireland
Netherlands
Peru
Norway
Spain
Sweden
United Kingdom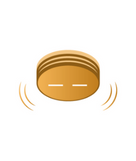 Let Selectra set you up with your home security!
Our alarm specialists can help connect you to a provider that will give you quote all on one free phone call.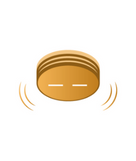 Selectra can help you save money on your energy bills.
Selectra is currently closed. You can leave your phone number and get a free callback.
What Are Verisure's Products and Services in Ireland?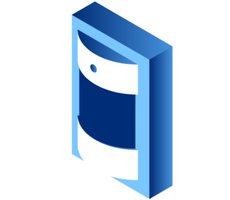 As leading members of the industry, Verisure Ireland offers a wide range of products and services to its customers. Though house alarm systems are the core part of its business, Verisure also offers other innovative and essential services to improve the security of your home.
What Alarms Does Verisure Offer?
Verisure Ireland offers an array of different alarm solutions to best protect your home from break ins or burglary. Their best alarm systems are specially catered to your needs, offering you a bespoke quote to give you their best price.
Verisure Monitored Alarm
A Verisure monitored alarm is one of the best types to get installed in your home. A monitored alarm system is where your home security is safeguarded by Verisure professionals who work 24/7 to provide an instant response if your house is broken into. This doesn't only include break ins, but also medical emergencies and even the fire services.
Verisure Wireless Alarm
A Verisure wireless alarm system allows you to install a security solution without needing to have the wiring. This can be installed in your home in under 24 hours and works on a dual connection system so still works in case you lose broadband or mobile connection.
Verisure ZeroVision Alarm
The ZeroVision alarm is Verisure's most innovative product. If a burglar attempts to break in, the Verisure professionals monitoring your home will activate a fog release that impairs the burglar's visibility rendering them incapable of stealing.
What Security Cameras Does Verisure Offer?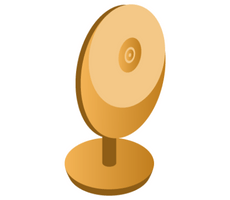 Verisure offers the Arlo Essential Indoor Wireless Camera as its main security camera that can be used to monitor your home 24/7. It can be accessed via your smartphone and also gives you the ability to sound the alarm in the case of a break in. The camera also has night vision and films in 1080p.
Are There Other Verisure Products and Services?
Verisure also offers a number of other products and services to keep your home safe from robbery or intrusion. All of these product can be easily integrated into your home security system and be used wirelessly:
The SVK
SVK stands for Siren, Voice and Keypad, and is a device that combines three of the main security features of any alarm system into one. The SVK allows you to talk to Verisure experts through their two-way communication as well as act as your keypad for disabling the alarm!
Panic Button
Verisure also offers a panic button which signals for an emergency response once pressed. If you're in a situation where your safety is at risk, you can press the panic button and a Verisure professional will get you the help you need. This is especially useful for elderly people who might need emergency medical attention.
Photo Detector
Verisure also offers a photo detector that will take a photo burst or short video if it detects an intruder's movement in the property. This allows you to have a full picture to give to the police if the intruder escapes.
Shock Sensor
A shock sensor allows you to cover all the vulnerable access points of the house and trigger the alarm even before they're broken into. This is vital in order to prevent an intrusion before it even happens!
Smart Keyfob
A smart keyfob is connected over Bluetooth to your alarm system and allows you to activate or deactivate your alarm with a simple press of the button. It also allows you to simply tap it to your alarm without having to remember a keycode to turn off the alarm.
Does Verisure Provide Alarms to Businesses?
Verisure will install a complete alarm and security system for businesses in order to provide them with the protection they need. Verisure started out in 1988 providing security solutions for small businesses and has a lot of expertise in the sector.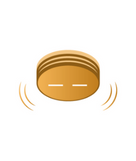 Let Selectra set you up with your home security!
Our alarm specialists can help connect you to a provider that will give you quote all on one free phone call.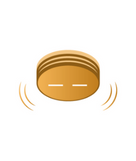 Selectra can help you save money on your energy bills.
Selectra is currently closed. You can leave your phone number and get a free callback.
What Are the Verisure Reviews Like?
The most important part of choosing who you want to install your security system is to refer to customer reviews. Some people will have different experiences with different companies so it's important to make an objective judgement by having a look at the overall reviews.
On average, Verisure review are very positive with the following stars being awarded from Trustpilot and Google Reviews:
| Review Site | Rating | Star Rating for Verisure |
| --- | --- | --- |
| Trustpilot | 4.7 | ⭐⭐⭐⭐ |
| Google Reviews | 3.7 | ⭐⭐⭐ |
Last updated: 24/01/2023
What Are the Verisure Reviews on Trustpilot Like?
The Verisure reviews on Trustpilot are overall very positive with a 4.7 stars out of 5 rating. Out of 35 reviews, 94% rated as 5 stars and 6% with 4 stars without a single review below that. Here's a couple of the reviews left on Trustpilot:
We had our security alarms installed by Shine and Jack and they were very efficient and helpful. They explained everything in plain and simple terms. Now we have peace of mind even if we are out of our house. Highly recommended!
Bren Damage, 13/01/2023 on Trustpilot
We were really impressed with all the features verisure is providing. Mathai was really professional in explaining everything also made sure that installation was smooth. Thanks to the customer support expecially to Mathai Varghese, the executive and Jack, the technician. Both have done an excellent job. Thank you Mathai and Jack.
Nijo Matthew, 23/12/2023 on Trustpilot
What Are the Verisure Reviews on Google Like?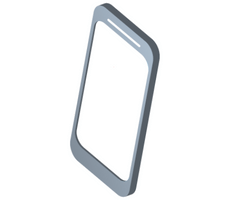 Verisure only has reviews from its Dublin office on Google and there are only 3. It has been given a less positive rating of 3.7 stars out of 5 but two of the reviews gave 5 stars and there was only one overly negative review.
How Can I Contact Verisure?
In order to get started with Verisure, you'd want to know how to contact them. Verisure offers phone, email and live chat support so you can contact them however you need:
Contact
Number or Address
Availability
Customer Support

1800 856 060

Everyday 8am to 9pm
Email
[email protected]
Respond within 48 hours
Live Chat
Verisure App or Customer Area
Mon-Fri from 8am to 9pm
Sat-Sun from 9am to 7pm
Find Out More in Our Verisure Contact Guide!
How Can I Sign Up with Verisure?
You can ask for a quote and sign up with Verisure on the same call as setting up your energy, broadband and waste at once! Give our Selectra alarm experts a call and get all the information you need to make savings and secure your home!
Alarms

Need an alarm system?

Let our alarm specialists help you get your alarm system set up!

Ad

Alarms

card title

card description

Ad