AES Bord Na Mona: Competitive Bin Collection Plans

Contact AES
---
AES or AES Bord na Mona are a waste management and recycling firm serving in excess of 100,000 residential accounts and in the region of 6,000 businesses. Having been founded close to thirty years ago, AES is a well established name in Ireland.
Setting up your waste service? Give us a call!

Let our utilities expert help you get set up on a great deal for your bins!

Ad
Sorry, we're closed right now!

We're currently closed but please leave us your number and we'll give you a free callback as soon as we'open!

Ad
The AES journey
From their founding as Waste Recycling Ireland in 1996, AES has been through quite a journey and transformation.
1996 - Founded as Waste Recycling Ireland
2001 - Renamed as AES (Advanced Environmental Solutions)
2007 - Transformed into a subsidiary of Bord na Mona with a rumoured purchase value of 61 million. AES operates as their waste-collection arm.
2020 - AES agrees to collect and manage waste on behalf of AWD household customers
2021 - The AES name was largely removed and replaced with Bord na Mona or AES Bord na Mona to create brand unity. This is ongoing, so you may still see some AES vehicles on their rounds
AES Bord na Mona
With Bord na Mona completing the AES acquisition in 2007, AES comes under the control and ownership of Bord na Mona. This means that though you may see collection vehicles or services stamped with the AES logo, your services are ultimately provided through their parent company Bord na Mona. As such, it is common for the brand to be referred to as the amalgamated AES Bord na Mona.
So, what does this mean for you?
Effectively, when you search for AES waste or bin details, you will be redirected to the Bord na Mona website. Not to worry though, this isnt a glitch. When AES joined Bord na Mona, they also joined packages and streamlined their services. This means that you will select your preferred package or facility on the AES Bord na Mona website as normal, but may have AES bins collection vehicle service your property.
What else does AES Bord na Mona do?
Before we get into the nitty-gritty of plans for your household AES bins, lets take a quick look at the other services and facilities that are available to AES waste customers.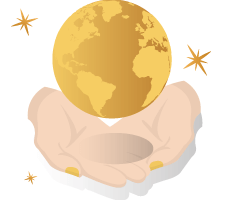 Customers looking for reliable tyre disposal will be pleased to know that regular pick-up and recycling options are available. AES Bord na Mona operates tyre recycling and manufacturing facilities based in County Louth and Drogheda, where your tyres will be processed into crumb rubber, which can be used in the creation of play areas, sports pitches and more. Over 30,000 tonnes of rubber is processed through these facilities each year!
Over in Laois, the county council granted permission to ship tonnes of organic AES waste from both commercial and household sources to an anaerobic digestor plant near Portlaoise. This process recycles your waste to create biogas, which is then sold to Bord Gáis, reducing reliance on unsustainable and damaging alternate fuel sources such as coal, and avoiding relying on landfills. So without even knowing it, your waste can help to do some good for the environment!
AES Bord na Mona packages
The available packages are split into three types: Standard Service, Pay by Weight, and Pay by Lift. Some of these are then further split into bin-weight capacity, and of course price. As AES is a part of Bord na Mona, these plan details can also be found on our primary Bord na Mona page, but here is a summarized version:
Standard service
For high waste output households. Customers are charged at a set monthly amount throughout the twelve-month contract. If your bins exceeds the maximum annual weight limit, an additional surcharge of €0.12 Cents per kg will be levied.
| General Waste Size | Recycling Size | Glass Size | Organic Size | Weight Limit Per Year | Price Per Year |
| --- | --- | --- | --- | --- | --- |
| 140 L | 240 L | 140 L | 140 L | 500 Kg | €282.00 |
| 240 L | 240 L | 140 L | 140 L | 850 Kg | €306.00 |
| 360 L | 240 L | 140 L | 140 L | 1000 Kg | €564.00 |
Pay by weight
For households who produce a lower volume of general waste and are efficient recyclers. Featuring bins of the same capacity as the Standard Service above, along with the facility to choose the size of your general waste bin, this plan is for a six month service period, but at a much lower price.
Pay by Weight has a surcharge of €66.00 every six months, however, the household will also be charged for every Kg collected in each bin. This means that if you choose this plan, you should try to be as efficient as possible about minimizing your waste outputs and using local recycling centres to reduce your waste weight. Here are the collection prices per bin:
| General | Recycling | Glass | Organic |
| --- | --- | --- | --- |
| €0.35 Per Kg | €0.18 Per Kg | €0.12 Per Kg | €0.20 Per Kg |
Pay by Lift
For those who require their waste collected very infrequently, such as once or twice per season. Pay by Lift also carries a surcharge of €81.00 every six months, and a charge per lift.
| General | Recycling | Glass | Organic |
| --- | --- | --- | --- |
| €10.00 Per Lift | €5.50 Per Lift | €4.00 Per Lift | €5.50 Per Lift |
If you are looking to reduce the volume of waste entering your AES bins, make sure to take advantage of civic amenity sites, such as those run by AES in Counties Kildare, Laois and Tipperary.
Setting up your waste service? Give us a call!

Let our utilities expert help you get set up on a great deal for your bins!

Ad
Sorry, we're closed right now!

We're currently closed but please leave us your number and we'll give you a free callback as soon as we'open!

Ad
Have a query about your AES bins?
As we mentioned above, if you are looking to get in touch with AES, then you will be redirected through to the Bord na Mona recycling website. From here you can navigate to the Contact Us section to view your options or complete a contact form. Here are your available communication options.
Domestic Phone Line
Commercial Phone Line
Email
Contact Form
Social Media
Office Open Hours
045 580060
01 8417000
[email protected]
Available on their website
Facebook & Instagram
Monday-Thursday 8.30 am - 5 pm
Friday 8.30 am - 4.30 pm
AES Bord na Mona's charitable contributions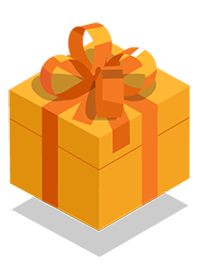 As with most modern companies, AES Bord na Mona tries to do its part to give back to the community. Since 2014 alone, AES Bord na Mona has raised over €529,000 for local organizations and national charities. Donations in recent years have been made to:
Sain Vincent DePaul
Pieta House
The Meningitis Reasearch Foundation
Sensational Kids
And many more
In addition to this, when you make an online payment of over €20 in a single transaction, 1% of the value of the payment will be donated to The Jack and Jill Foundation, at no additional cost to yourself. Meaning that though we might not enjoy paying bills, at least we know that some good will come from our payment.
The services and products mentioned on this website may only represent a small selection of the options available to you. Selectra encourages you to carry out your own research and seek advice if necessary before making any decisions. We may receive commission from selected partner providers on sales of some products and/or services mentioned within this website. Our website is free to use, and the commission we receive does not affect our opinion or the information we provide.