Cheapest Bin Collection in Cork: Prices, Dates & Facts

With so many bin collection companies in Cork, it can sometimes be confusing to know which is the best, which is cheapest, when to put out the bins, and where to go for special recycling center needs. We cover all of these answers and more in our guide to bin collection in Cork below.
Bin Collection Prices in Cork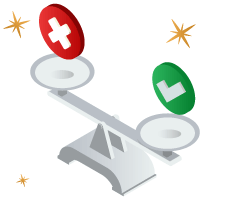 Whether you are new to the city or have been living in Cork for multiple years, you have to dispose of your waste appropriately. To determine what is the best bin collection in Cork for your home, we first need to know that you have three options available to you:
Hire one of the six bin collection suppliers in Cork to collect your waste directly from your home.
Show that you regularly use the Cork recycling centre.
Divide the use of someone else's bin. You will need to show written proof for this option.
In this guide, we will focus on the first two options so you can easily determine which is the cheapest bin collection option for your Cork home.
Warning! Sharing a bin may sound like the cheapest option, but keep in mind that most suppliers will charge an amount according to the amount of waste you have (weight). As such, the only way to reduce your bin collection costs is by reducing the volume of waste you generate.
What is the cheapest bin collection in Cork?
Most door to door waste management companies offer different types of plans, or methods, to collect your waste. These are:
We look in further detail at each of these options below.
Pay as you go bin collection in Cork
As the name suggests, pay as you go bin collections allow you to only pay for the times you need your recycling and waste picked up. Sometimes referred to as pay-by-lift, they come with the following features:
No contract
No annual charges
No hidden fees
These types of plans can be ideal for people who have very little refuse and second homes. Some of the reputed suppliers that offer this option include DMC waste, Kollect, Panda Waste, and Wiser Bins to name but a few.
Wheelie bin collection in Cork
Wheelie bin collection, also known as a 'standard service', is the most common type of plan there is. A form of a monthly billing plan, this type of waste collection is ideal for larger homes with regular amounts of refuse. There are four distinct types of wheelie bins you can separate your waste into, specifically:
For wheelie bin collection, you can examine our easy-to-use compare bin collection prices table to see which is the right supplier for your home.
IMPORTANT It's important to separate your waste correctly. Not following the indications can land you a penalty of €75, be fined up to €2,500, or even convicted!
Once-off bin collection in Cork
Once-off bin collection is very similar to pay-as-you-go, ideal for pensioners, small families, or anyone with irregular refuse.
The cost of once-off bin collection will depend on the type of waste and the size of the bin. To give you an idea of how much you should expect to pay, we list DMC's current prices according to the type of waste and bin size.
DMC's Once-off Bin Collection Prices in Cork

| Type of waste | Bin size | Cost |
| --- | --- | --- |
| Waste | 140 litres | €11.75 |
|   | 240 litres | €13.78 |
|   | 360 litres | €19.95 |
|   | 660 litres | €28.50 |
| Recycling | 140 litres | €8.50 |
|   | 240 litres | €9.95 |
|   | 360 litres | €15.85 |
|   | 660 litres | €19.95 |
| Organic | 140 litres | €14.50 |
|   | 240 litres | €24.80 |
| Glass | 140 litres | €9.50 |
|   | 240 litres | €11.90 |
How to use the Recycling Centre in Cork
Should you not wish to use the services of the many waste management companies available, you can always take your waste disposal directly to the Cork recycling centre yourself.
We look at the essential information for using their services below.
Warning Commercial waste is not accepted at the civic amenity recycling site nor are medium / large vans and pick-ups. Vehicles have to be less than 2 metres in height to enter.
What are the Cork dump prices?
There are numerous waste and recycling items you can bring to a Cork dump. We list the most common items with their prices below.
Cork Dump Prices

| Waste Item | Price |
| --- | --- |
| Standard refuse bag | €5 |
| Standard bag of soil or stone | €5 |
| 1-4 bags of green waste | €5 |
| 5-8 bags of green waste | €10 |
| Over 9 bags of green waste | €20 |
Recyclable materials can be disposed of for a flat fee of €2.00 per carload. Here are the accepted recyclable materials in Cork you can include:
Cork Recycling Center Accepted Materials

Tetra Pak
Plastic (drink bottles, cleaning bottles, tubs from butter yoghurt and salad, fruit and vegetable trays, milk cartons, soap or shampoo bottles)
Soft plastics (bread & pasta bags, cling film, crisp packets, plastic bags, salad bags, sandwich containers, etc.)
Tins and cans (from soup, pet food, drinks, canned food, etc.)
Letters, brochures, cardboard, egg boxes
Food waste
Glass bottles
Aluminum and scrap metal
Clothes
Waste engine oil (5 litres maximum)
Aerosols
What are the opening hours for the recycling centre in Cork?
The recycling centres in Cork are opened at the following times:
Weekdays (except Wednesdays): 8.00 am to 4.00 pm
Wednesdays: 11.00 am to 4.00 pm
Saturdays: 8.00 am to 12.45 pm
Sundays & Public Holidays: Closed
Where is the recycling centre in Cork?
There are various recycling centres around the city of Cork where you can leave your refuse. Have a look at the city's interactive map to find the nearest location.
Cork Bin Collection FAQs
When are bins collected in Cork?
In regards to when you can order or expect to have your bins collected in Cork will vary from one supplier to the next. It will also depend on the type of plan you select, bi-weekly, weekly, or if you are using pay as you go bin collection.
Most will advise ahead of time when the pick-ups are. Have a look at the Greenstar bin collection calendar for Cork to get an idea of how often bins are collected.
Who Does Commercial Bin Collection in Cork
As seen in the recycling centre of Cork section, any commercial waste is treated separately. The best bet is to look at private waste management suppliers who offer skip hires.