Mobile Broadband Ireland: Best Prices and Suppliers in 2023

If you are looking for broadband solutions away from traditional landlines and dishes, or need broadband on the go in your busy life, then mobile broadband could be the right choice for you. What is this, and what mobile broadband Ireland companies are best? Find out in this short guide.
What Is Mobile Broadband?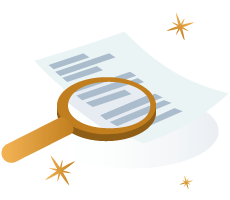 We are all quite familiar with the traditional home broadband set-up; take out a contract with a company such as Virgin Media or Sky, pay for an installation if needed, plug in the router, and we are good to go.
Many homes however may not be eligible for a line installation, in which case it may be appropriate to consider alternate options, such as:
Satellite broadband,
Mobile dongles,
or mobile broadband.
What sets mobile broadband apart, is that it doesn't require either a dish installation on your house or a landline/fibre connection. Instead, the modem picks up 3G, 4G and 5G signals emitted from the local tower network, and then re-emits them as WiFi signals. This enables you to get wifi in almost any location on multiple devices, or even when you are out and about.


Great Deals On All Electronic Goods!
Free recycling of all your old electronic material.
Will Mobile Broadband Work in My Area?
While having the freedom to bring your broadband with you sounds great in theory, in reality, you are still somewhat limited by device capabilities and signal availability. For example, if you have a 5G modem, but there is no 5G signal in your area, your service will be downgraded.
Before taking out a mobile broadband package in Ireland, it is important to check what your area's coverage will be like. To check this, many suppliers have published a signal coverage map, such as this Eir signal coverage map, or the ComReg coverage map. If you find that you are going to use mobile broadband in a location that has quite a poor signal, alternate internet access methods may be more appropriate.
What Is the Difference Between Dongles and Satellite Broadband?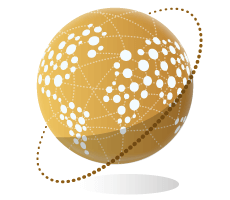 A mobile dongle is a small wireless pen drive type device that plugs into your computer or laptop. Within this dongle is a small SIM, which can operate over either bill pay or PAYG systems. Similarly to mobile broadband, a mobile dongle transforms wireless signals into an internet connection. These devices however tend to supply a fairly weak connection, and typically only permit one device to be connected at a time.
Satellite broadband requires a dish to be installed on your house. Through this dish, signals are detected and transferred to a modem or router, which then re-emits them as a WiFi signal.
The primary differences between these broadband systems, are that in the case of the mobile dongle, access is limited and weak, and in the case of satellite broadband you are limited to receiving the signal within only your household, whereas mobile broadband is of course…well…mobile, and allows multiple devices to connect at once.
Broadband

Find out if you can get superfast fibre broadband in one free call!

Our broadband specialists are ready to help you get the best broadband deal for your home!

Ad

Broadband

Sorry, we're closed right now!

We're currently closed but please leave us your number and we'll give you a free callback as soon as we'open!

Ad
Which Is Best, Mobile Broadband or Traditional Broadband?
If you are lucky enough to have the choice between both methods of broadband, which one should you choose? While each has its strengths, it is an important decision to get right, as either way, it is likely that you will be locked into a contract for a set period of time.
Let's take a look at their main strengths and weaknesses for each system below.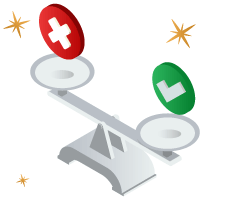 Mobile Broadband
Freedom from wires and dishes
Take broadband with you
The signal can be patchy and intermittent in rural settings
Tends to be slightly more expensive than traditional broadband
Traditional Broadband
Reliable strong connection
Various broadband providers and packages to choose from
Limited signal reach and freedom
Requires a landline or fibre connection to work
Broadband

Find out if you can get superfast fibre broadband in one free call!

Our broadband specialists are ready to help you get the best broadband deal for your home!

Ad

Broadband

Sorry, we're closed right now!

We're currently closed but please leave us your number and we'll give you a free callback as soon as we'open!

Ad
Can Mobile Broadband Be Used on Holiday Abroad?
Yes! Mobile broadband works on your mobile phone SIM card. Before going on holiday, you should access your device's settings, and enable data roaming. You should also carefully check if your broadband provider has any data usage restrictions for your destination country, and that your device will be able to use the local networks.
If your SIM is not able to access local networks, you can purchase a local short-contract or PAYG SIM from your destination country to use instead. Additionally, some mobile broadband devices require a mains connection, while others have an internal battery. Consider carefully which one would suit your needs before making the purchase.
Make sure you have enough data! It is important to ensure that you have enough data for all of your holiday needs before you jet off. Consider buying an extra data pack from your broadband provider in advance.
Which Providers Offer Mobile Broadband?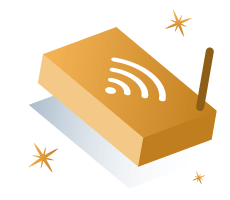 If you feel that mobile broadband may be something that is of interest to you, you need to know where to look. While fewer telecom companies offer mobile broadband than traditional broadband, you still have a choice of three to choose from.
Asides from comparing broadband packages, you should also consider what their area and population coverage rates are. The aforementioned coverage maps are a great indication of what availability is in your area. Out of the three options, Three mobile broadband claims to have the largest 4G population coverage rate at 99%, followed by Eir mobile broadband at 98%, and finally Vodafone mobile broadband at 90%.
It is worth taking these figures with a pinch of salt, however, as much of the population of Ireland is of course concentrated in cities and large towns. This means that if you live a little out the way or in a village, you could fall into the unfortunate small percentage who are in signal-poor areas. Additionally, local effects such as geography or buildings can interfere with signals emitted from towers, limiting or deteriorating your signal.
How do they rate on Trustpilot?
Eir - 1.3 out of 5 from 1,950 reviews
Vodafone - 1.3 out of 5 from 1,408 reviews
Three - 1.3 out of 5 from 787 reviews
Who Has the Best Mobile Broadband Ireland Can Offer?


No More Lag Time on Your Phone!
Get the latest 5G enabled mobile phone and get amazing connectivity.
While 'best' is subjective, generally when making a comparison between offers we look at three things:
Price,
Contract length,
Product quality.
Below is a breakdown of the main aspects of the packages on offer.
Best Mobile Broadband Ireland Packages
Provider
Monthly Price
Contract Length
Signal Type
Data Limit
Modem Included
Vodafone Mobile Broadband Unlimited
€35 Per Month for 6 Months
€45 Per Month Thereafter
12 Months
4G or 5G
Unlimited Data
Free HH71 4G Modem,
€99 to upgrade to the H122 5G CPE Modem
Vodafone Mobile Broadband - PAYG
€20 Per Month for 20GB
€30 Per Month for 50GB
Monthly Rolling
4G
20/50GB
€49.99 R219T Modem
Eir Mobile Broadband
€19.99 Per Month
6 Month Contract
4G
100 GB Data Limit
Free Huawei E5576 4G Hotspot Device
Eir Mobile Broadband 4G
€34.99 Per Month
12 Month Contract
4G
Unlimited Data
€49 Huawei B628 Device
Eir 5G Mobile Broadband
€44.99 Per Month
12 Month Contract
4G and 5G
Unlimited 5G Data
€49 Dual-band 2.4GHz; 5 GHz Wi-Fi SSID Device
3 Mobile Broadband Unlimited 5G Silver
€39 Per Month
24 Month Contract
5G
Unlimited Data
Free Three 5G Hub ZTE MC801A
Pricing and package data correct at date of update - 12/07/2022
Further packages may also be available depending upon your location. While what is important in a contract will vary depending on the individual circumstances, from the above list, the Eir 4G Mobile Broadband Ireland package appears to be the right mix. It has competitive pricing, no stress about data usage, standard yearly contract, and wide 4G coverage, making it a good all-rounder.
Interested in taking out one of these packages? Check out our respective Vodafone Contact, Eir Contact and Three Contact pages to find out how you can get in touch.
Broadband

Find out if you can get superfast fibre broadband in one free call!

Our broadband specialists are ready to help you get the best broadband deal for your home!

Ad

Broadband

Sorry, we're closed right now!

We're currently closed but please leave us your number and we'll give you a free callback as soon as we'open!

Ad
How Can I Top Up My Mobile Broadband?
If you have opted for the Vodafone PAYG mobile broadband plan, you will need to keep an eye on your calendar to make sure that you top up in time, as this service requires that you top up every four weeks. In order to top up your mobile broadband, you can:
Call Vodafone on 1741
Use the online quick top-up facility
Set up auto top-up from within your My Vodafone account
All top-ups must be for the full monthly figure of your specific plan. Partial payments will not count towards this. Failure to pay on time will also result in the suspension and possible cancellation of your services, so remember to jot the date down!
Can I Use My Own Sim and Mobile Broadband Router?
Yes! Depending on your preferences, you can purchase a mobile broadband router without a SIM, with a SIM, or order a SIM from a mobile broadband provider such as Eir to use in your own device. This allows for a huge degree of versatility in both your device strength, data plan, and cost control.
One thing to watch out for, however, is that your intended SIM and mobile broadband device are compatible. Make sure to check the details of both aspects to ensure that they will work well together. Additionally, not all mobile broadband devices grant access to their internal SIM, meaning that they are locked to a specified provider, and do not allow you to use another company's SIM card. Always read the brand specifications and plan details well before purchasing to ensure that an incompatible set-up is not purchased.
Mobile Broadband Ireland FAQs
What is a mobile broadband number?
Mobile broadband hubs are much like mobile phones. They have an internal SIM card, which is assigned a mobile broadband number. This can typically be found in your order confirmation, package information, or by getting in contact with your supplier.
How to boost mobile broadband signal?
Mobile broadband modems should be located away from additional electronic interference, and ideally in an unobstructed location. Moving your modem closer to a window or purchasing a wireless broadband booster will help to increase your signal strength, and help its coverage increase.
Is mobile broadband the same as WiFi?
Ultimately, yes. Though how mobile broadband and traditional broadband works differ, they both emit WiFi signals, enabling you to connect several devices to the internet.
Is mobile broadband truly mobile?
Mostly… While mobile broadband allows you to access a WiFi connection almost anywhere, not all modems come with internal power banks. This means that additional power banks or a connection to a main supply may be required, particularly if you are out and about.