Electric Ireland Rewards: Rewards, Vouchers and More!

Electric Ireland has a rewards scheme in place to help reward their customers and encourage them to stay with them as their energy supplier. Until 2015, the Electric Ireland rewards scheme was known as the Electric Ireland Powering Rewards but has now just become Electric Ireland Rewards. Read our Electric Ireland Rewards guide to learn more about what Electric Ireland has to offer!
---
Why Sign Up to Electric Ireland Rewards?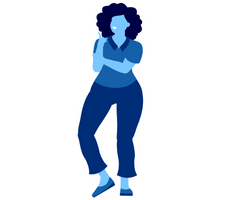 A quick look at the benefits offered on the Electric Ireland rewards portal makes it clear that signing up is a bit of a no-brainer. In fact, the rewards are so well thought out that all things being equal, if the difference between Electric Ireland's gas and electricity tariffs and that of another supplier is not that big (less than €100 a year), we would definitely swing towards signing up with Electric Ireland just to gain access to the loyalty scheme.
Rewards can be divided into two groups:
What is not immediately apparent from the homepage is that you can also register a SuperValu Real Rewards card within your Electric Ireland rewards account.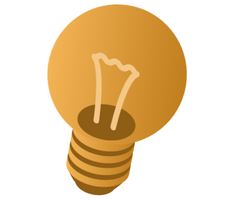 Always On Rewards
Always On Rewards from Electric Ireland includes all the rewards that are available at any time of the year. It features a range of saving opportunities with different vouchers and also days out for you and your family! This could certainly come in handy with the summer holiday period just around the corner, whether you're planning a staycation or a jaunt to the other side of the island.
Leisureplex
You can get either one free game of bowling for a child or one child free entry to Zoo Playground. You can choose from five Leisureplex locations across the country and is an exclusive off to Electric Ireland customers.
Great Days Out
This reward gives you the option to pick from a variety of different activities you can enjoy in the country. There are historical heritage sites, parks, and gardens all available for you to take advantage of.
Save Up to €30 a Year
If you shop with SuperValu, you can get €5 off your Electric Ireland bill every 2 months. You'll receive a €5 voucher that you can use to discount your bill!
€20 Off a B&B Dinner
You can get up to €20 off your dinner in a B&B holiday. You need to stay at least 2 nights in one of the available hotels but you can change the dates for your plans without worry.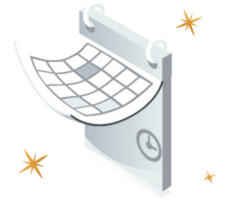 Seasonal Offers
You can also take advantage of some brilliant seasonal offers that are available for a limited time only. These seasonal offers change monthly so they usually come with an expiry date so you need to have used them before the date specified before. Here's a list of the current seasonal offers:
20% Off Dublin Herbalist
You can get 20% off of all Dublin Herbalist's skincare products. This seasonal offer is valid until 31 October 2022.
10% Off Holiday Extras
You can get 10% off of Holiday Extras to make your holidays that more hassle-free! This is valid until 17 November 2022.
5% Off Axa Insurance
For a limited time, you can get a 5% discount off your Axa Home Insurance. This offer includes: emergency home assistance, alarm discount, and another 5% discount for those customers who already have Axa motor insurance. This offer is valid until 17 November 2022.
Discounted Now Cinema Membership
You can also take out a Now Cinema Membership for 6 months at a discounted rate of €5 a month. You'll be able to access a great deal of content including Sky Original films. This seasonal offer is valid until 3 November 2022.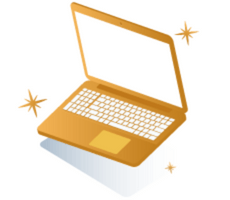 How Do You Register for Electric Ireland Rewards?
If you're currently an Electric Ireland customer, then you can simply join by registering online. You'll need to enter:
Your personal details
Your Electric Ireland account number (can be found in the top right corner of your bill)
An email address
Enter your details, choose a password, accept the terms and conditions and confirm you are an account holder, and you're ready to roll. Note that passwords must be at least 8 characters long and contain at least one number and one letter.
It goes without saying that if you're not an Electric Ireland customer, then you won't be able to successfully apply for membership to the Electric Ireland rewards scheme.
How Do You Use the Electric Ireland Login?
Once you have registered for the rewards scheme through the Electric Ireland portal, you can then download the app through either Android Market or the Apple Store, and use the login details you specified when registering, or alternatively log in online via your Electric Ireland Account login.
What Are the Electric Ireland Real Rewards?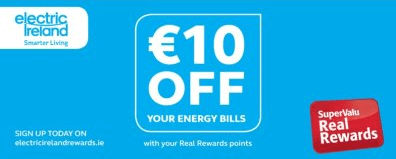 Similarly to Bord Gáis with their Bord Gáis Energy Rewards, Electric Ireland has also teamed up with a supermarket, SuperValu. If you link your SuperValu Real Rewards card to your EI rewards account, you can earn Real Rewards points every time you shop at SuperValue or pay your Electric Ireland energy bills.
You will also get 250 free welcome points just for registering your Real Rewards card on your Electric Ireland rewards account.
How Do I Sign Up to SuperValu Real Rewards Scheme?
To sign up to the SuperValu Real Rewards scheme, pick up a Real Rewards card in any SuperValu, register it online and then log on to your Electric Ireland rewards account. Navigate to the "Edit My Details" section and add your card.
After registering your Real Rewards card, you will automatically earn Supervalu points for paying your energy bill. Your Real Rewards card can be registered with up to two Electric Ireland accounts (e.g. your gas and your electricity accounts).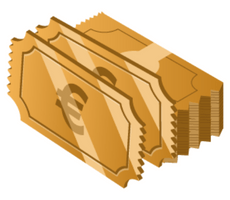 Once you have at least 250 Real Rewards points, you can redeem them on the SuperValu rewards website or via the Real Rewards app. For every 250 points, you earn €5. To redeem your points, enter your Electric Ireland Rewards account and select where it says "Redeem SuperValu Voucher". Enter your voucher code in this page and the amount will be discounted from your next energy bill.
Unfortunately, there is a catch. You can only claim up to €10 off your energy bill within a 60-day billing period. If you are a dual fuel customer, this applies to each account registered with your SuperValu Real Rewards card. This could result in a potential savings of €20 each 60-day period, which is nearly €120 a year in savings.
Another non-Electric Ireland related way to obtain SuperValu points is by booking or purchasing items from online partners (e.g. Getaway Breaks or eShops).
How Do I Get a SuperValu Loyalty Card?
SuperValu Real Rewards cards can only be obtained by requesting a registration form in-store. You can ask to sign up at the Customer Service desk, or cashiers will also ask you whether you'd like to sign up at checkout. The card is usually in a handy keyring format so you'll always have it with you, and it can be used at any SuperValu outlet. You'll need to create an online account and register your Real Rewards card in order to go about redeeming your points.
How Do I Get SuperValu Vouchers?
Depending on the number of points you have collected, you can view which Money Back vouchers are available to you through your online Real rewards account or the Real rewards app. SuperValu also sends out Money Back vouchers three times a year, with values ranging from €2.50 to €80 depending on the number of points collected.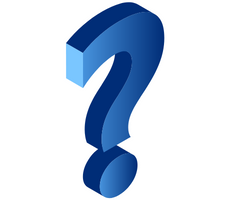 How Do I Use My SuperValu Electric Ireland Voucher?
One of the most useful benefits to the SuperValu-Electric Ireland partnership is the ability to use your SuperValu Real Rewards points to obtain vouchers which can be used against your Electric Ireland energy bills.
You can convert 500 of your Real rewards points, or one €5 Money Back voucher, to get a €10 voucher code for Electric Ireland. Log in to your Real Rewards online account or use the app to convert your points.
Then head over to the Electric Ireland Rewards site and enter the 9-digit code from your voucher. The value of the voucher will then be applied against your next energy bill for the account you've chosen (gas or electricity). The discount will appear on your Electric Ireland bill as "Your Real Rewards Savings".
Do you top up your meter? If you're an Electric Ireland pay-as-you-go customer, your voucher will automatically be applied to your meter. You should receive a confirmation via SMS once you redeem the voucher online.
How Do I Contact SuperValu?
If you have any issues with your logging into your Real Rewards account or are unable to register, you can call the dedicated helpdesk on 0818 22 00 88. You can also send an email to [email protected] or stop by the Customer Service Desk in any SuperValu store. If you contact SuperValu by email, you should receive a response within 24 hours.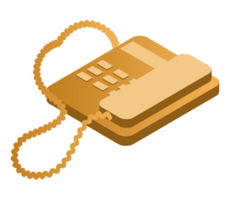 Contact Electric Ireland Real Rewards
For any issues you have regarding your Electric Ireland Real Rewards points or login, you can contact them through social media, via an online form, or by telephone on 1850 372 372. If you'd like to contact Electric Ireland regarding any other matter unrelated to the Rewards scheme, you can find all the different departments and avenues of direct contact on our Electric Ireland contact page.
If you live in Dublin or Cork, you can also check out your city's page for more information about Electric Ireland in your area.
Find out more about our offers from energy, broadband and waste collection providers!