Eir Ireland is the country's largest telecom network. As such, it offers a wide array of products, but are they any good? We dive deep into Eir's product offers to Irish customers, learn more about the company and their best offers so you can determine whether becoming a customer is in your best interest.
Eir Ireland Synopsis

Product types: Broadband, mobile, phone, and TV

 

Largest provider
Customers: 967,000

 

Good broadband speed
Connection Type: Cable fibre

 

Poor customer reviews
About Eir Ireland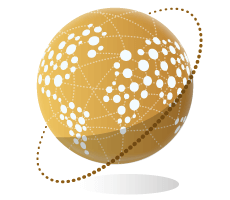 With a name playing on the word "air" to evoke wireless communication, and the "eir" in "Eireann", this Irish telecommunications provider has made its roots clear.
Eir began in 1984 as the well-known Bord Telecom Eireann. At the time, the state-owned telecommunications company had a monopoly, as this was before the de-privatisation of the telecom market. Today, Eir still keeps a large share of the Irish telecoms market and continues to be the most popular operator.
Is Eir an Irish company?
Although Eir is an Irish-based company name and the company's roots are in Ireland, it is actually incorporated in Jersey, the Channel Islands, UK.
Eir mobile and broadband today
Although Eir Ireland dabbles in mobile networks today, the original mobile provider, known as "Eircell", was sold to Vodafone in 2001. The rest of the business, then called Eircom, re-entered the mobile network arena by purchasing the Meteor network which came up for grabs in 2005.
In 2015, the company rebranded and changed its name officially to Eir, derived from the main campaign slogan of "live life on eir".
Today, Eir continues to run roughly 70% of landline contracts in Ireland. It also has several cross-border business dealings and interests.
Eir company timeline
1984: Company formed as Bord Telecom Eireann to manage Irish telecommunication.
1991: Eircom subsidiaries, such as Eircom Phonewatch, branch out into burglar alarms, fire alarms, and home-monitoring services.
1999: Nearly all the Bord Telecom Eireann shares have been sold, privatising a publicly owned company.
2001: Eircell, the mobile provider subsidiary, is sold to Vodafone.
2003: Telecom competition allowed from now on in Ireland.
2004: The company refloats on the stock market under the new name of Eircom Group plc, which is now a holding company registered in England and Wales instead of Ireland.
2005: Eircom acquires Meteor Mobile and reenters the mobile market.
2007: Eircom increases line rental rates with one source claiming them to be the most expensive rates in the world.
2015: The company rebrands as Eir.
2016: Eir Sport began broadcasting.
2017: Iliad SA. the French telecom provider purchases 32.9% of stakes in the company. It comes with an option to take control of the Irish operator in 2024.
2021: Eir Sport ceases operations by the end of the year.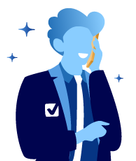 Sign up for broadband with one free call.
Talk to our experts and get your broadband sorted out in minutes.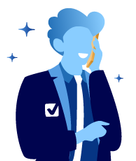 Save money on your broadband bills with Selectra.
Selectra is currently closed. You can leave your phone number and get a free callback.
Eir Broadband, Mobile, and TV Products
Eir currently has the following deals for Irish customers:
Eir Products and Services Available
We examine each category below, determine if they are any good, and see if you can combine different Eir packages to get the perfect fit for your household.
Eir Broadband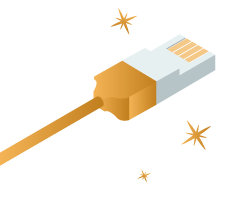 Eir broadband packages use cable fibre connections (with the exception of Eir mobile broadband ). Therefore, the internet speed obtained will depend on your home's location and the type of fibre cables installed. Their broadband prices vary according to the maximum broadband speed you can get.
All of the Eir broadband plans come with a free installation and €50 off your bill offer. We break down their various offers in the table below.
Eir Broadband Deals and Inclusions

Package
Price
Broadband Features
Included Call Pack Features
Contract Length
Eir Fibre Broadband and Landline

€34.99 per month (plus VAT)
Free installation

Speeds up to 100 Mb
Unlimited data

Unlimited Off-peak local & national calls

12 months
Eir 500 Fibre Broadband and Landline

€39.99 per month (plus VAT)
Free installation

Speeds up to 500 Mb
Unlimited data

Unlimited Off-peak local & national calls

24 months
Eir Broadband and Landline 1 Gb

€49.99 per month (plus VAT)
Free installation

Speeds up to 1 Gb
Unlimited data

Unlimited Off-peak local & national calls

24 months
With any of these Eir broadband packages, you can also include these optional add-ons:
Eir TV for €9.99 per month for a year
Eir mobile SIM only with unlimited calls, text, and data for €9.99 per month for a year
Anytime broadband talk mobile world - Unlimited calls to Irish & international landlines and mobiles  for €9.99 per month
Can I get Eir Broadband without a phone line?
No, you cannot get Eir Broadband without a phone line. Since Eir uses a fixed cable line for their broadband plans, a landline is necessary for the broadband to function, whether or not you use the landline.
If this is a deal-breaker for you, you can always examine broadband providers like Imagine or Three Ireland who use Wireless Broadband connections. These types of wireless connections do not require landlines to function.
Eir Mobile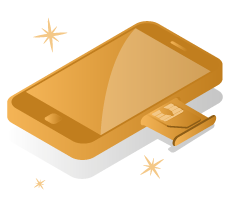 Eir mobile uses the old Meteor network. You can sign up for either Eir bill pay or prepay mobile plans. Both offer access to the 5G network. Eir also offers the purchase of mobile phones should you need to get the latest smartphone.
Eir Mobile Prepay Plans
Prepay plans start from just €10 a month with unlimited calls but no texts or data included. The downside of this low-cost prepay plan is that you need to top up every 14 days.
The next level of prepay plans costs €20 and you only need to top every four weeks minimum. These plans also come with 'No Limits 5G data included.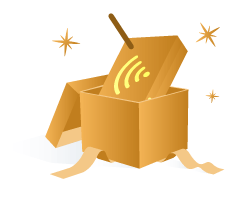 Are you on the best broadband deal?
Find out today with one free call.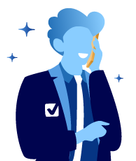 Save money on your broadband bills with Selectra.
Selectra is currently closed. You can leave your phone number and get a free callback.
Eir Mobile Billpay Plans
Billpay plans start from €39.99 a month with unlimited texts, 200 Irish minutes, and 20 GB of 5G data.
If you need more data or would like to include some international minutes in your plan, you can always choose the Eir mobile connect plus at €59.99 a month or the Eir mobile complete for €69.99 for even more international minutes and data.
There are two big advantages of Billpay plans over prepay plans. One is not having the hassle to top up your mobile plan all the time, the other is immediate access to Eir WiFi calling.
How do I top up my Eir Mobile Phone?
You have the following options available to complete an Eir top-up:
Use the Eir top-up now link: Head to the secure webpage of Eir mobile and complete a 'Quick top-up'. The minimum amount is €5 and will have to enter your full card details online.
Top up from your bank account: Enter your 'My Eir Login Account' and link your bank account to your Eir mobile number.
Top up at an Eir Ireland store: Use the handy store locator and top up at the nearest shop.
Use the Eir top-up phone line: Dial 1740 from your phone. Much like the Eir top-up online, you will have to provide your card details to complete the transaction.
What is Eir WiFi Calling?
Eir WiFi calling lets you use your mobile phone to call and text over any WiFi connection.
The main benefit of Eir WiFi calling is the possibility of making calls and sending texts from anywhere in the world for the same price you would pay in Ireland!
You don't need any additional app to activate this service. Just follow these three simple steps:
Turn on the WiFi calling in your phone's settings.
Connect to a WiFi connection where you are.
Place a call to anyone, anywhere on any phone or network.
Eir TV
Eir TV only comes as part of a broadband and landline package. You cannot get a TV plan as a stand-alone product.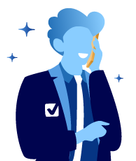 Better broadband and TV for less. Sign up today.
Call for free to get your TV & Broadband sorted today.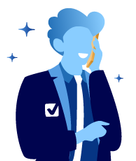 Save money on your broadband bills with Selectra.
Selectra is currently closed. You can leave your phone number and get a free callback.
Each of the Eir TV and broadband plans comes with a free one-year subscription to Amazon Prime as well as unlimited Off-peak local and national calls. We examine the available offers in the table below.
Eir TV and Broadband Offers

Eir Packages
Price
Broadband Features
Included TV Pack Features
Contract Length
Home Broadband and TV - 100 Mb

€49498 per month (plus VAT)
Free installation

Speeds up to 100 Mb
Unlimited data

Over 50 channels
Apple TV4K included

12 months
Home Broadband and TV - 500 Mb

€49.98 per month (plus VAT)
Free installation

Speeds up to 500 Mb
Unlimited data

Over 50 channels
Apple TV4K included

24 months
Home Broadband and TV - 1 Gb

€59.98 per month (plus VAT)
Free installation

Speeds up to 1 Gb
Unlimited data

Over 50 channels
Apple TV4K included
Apple TV original shows and movies

24 months
Eir Sport
Eir used to provide the Eir Sport pack, which could be viewed on the telly or via the Eir app.
This product has unfortunately been discontinued. The company has given no indications that it intends to replace the service.
For a more detailed run-through of the ins and outs of Eir's TV offerings, check out this great Eir TV guide or head over to www.eir.ie. 
Did you know! Eir will be increasing their prices in both August 2022, and April 2023. This means that though the above prices are competative, they may be subject to change in the future.
What Is the Difference Between Fibre and Mobile Broadband?
Eir broadband currently comes in two forms: Fibre, and mobile broadband. These broadband types are very different from each other, both in how they function, and their capabilities. Let's take a quick look at both of these now.
Fibre Broadband
Fibre broadband can be broken up into two types: full-fibre (FTTP), and part-fibre (FTTC). Full-fibre connects your property directly to the broadband network without interruption through the use of fibre optic cables, which generally facilitate internet speeds of up to 1 Gbps (and even more in some cases).
Part-fibre, however, uses fibre cables from the network operator to a street cabinet, and from there copper cables carry your internet the remainder of the way to your home. Due to copper cables generally being inefficient in comparison to fibre optic cables, this results in a loss of speed, and internet speeds averaging 40-80 Mbps.
While the difference in speed between these two forms of fibre can be significant, the reliability of having a fixed-line along with potentially superfast speeds often offset the fairly high price that comes with this type of internet.
Mobile Broadband
Mobile broadband is very different to fibre. Firstly, you do not need a fixed line. Mobile broadband operates in a similar way to a mobile phone hotspot, in that a router-device will pick up 3G, 4G and 5G signals, and then re-emit these signals as WiFi. This can be an excellent solution for those who live in rural areas, or who generally cannot access fixed networks.
Mobile broadband can also be attractive due to many offers having flexible short-term contracts, and the ability to bring your router with you away from home on holiday for example. A drawback is that as they depend on signals, this does affect their WiFi speeds, with 5G broadband providing an average speed of 100 Mbps, and 4G providing roughly 20 Gbps.
Does Eir provide services for businesses?
Yes, Eir Ireland provides telecom business services in Ireland. It divides its business product offerings into the following:
Small businesses (one to nine employees)
Large businesses (10+ employees)
Small businesses can avail of:
Gigabit Fibre Broadband
Gigabit Fibre Broadband and mobile bundles
Unlimited Broadband
Broadband and mobile
Billpay mobile plans
Sim-only mobile plans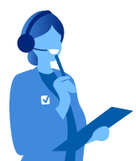 Looking for fast and reliable Broadband?
Call our Broadband team for free today.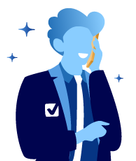 Save money on your broadband bills with Selectra.
Selectra is currently closed. You can leave your phone number and get a free callback.
For large businesses, Eir Ireland ups its game with further services, such as:
Managed security services
Managed services
Collaboration & Cloud Voice
Connectivity
Other IoT solutions.
If you own a small business, you will want to look at Imagine Broadband, Magnet Plus, Sky Ireland, Digiweb, Virgin Media, or Pure Telecom broadband offers for businesses before making a final decision on a provider.
What is the IoT? The Internet of Things is a collection of interconnected objects which can transfer data to each other and over a network without requiring human interaction.
Eir Broadband Reviews
With over 1,950 reviews available for Eir Broadband products on Trustpilot, the company averages 1.3 out of 5 stars. Although not unusual, as most Irish telecom providers seem to receive negative reviews, this is very close to the bottom of the barrel in terms of score!
Negative reviews focused on customer service, with several customers claiming staff was rude and inefficient. There were also many accounts of overcharging and difficulties getting charged appropriately.
They are incapable, they told me that it is possible to start an internet line but when the technicians arrived it was not possible (due to lack of cable and they were not authorized to do so). Contract was canceled but Eir continues to take 85 euros from the account. I have made a complaint and I hope to find answers immediately.
The few satisfied customers mentioned being pleased with the wonderful customer service received from the technicians and technical department. Other reviews also stated being happy with their mobile and broadband signal strength and the reliability of the network.
How do I Contact Eir Ireland?
Since Eir provides so many varied services, there is a multitude of ways to reach them.
For ease, we break down the various Eir customer service numbers by department in the table below. Check our complete Eir contact guide for further contact methods
Eir Contact Numbers
Category/Eir Packages
Contact details
Broadband, TV, and Tech Support

1901
From abroad:+353 1 766 2599
(Monday to Friday 9-6, Saturday 10-2)

Mobile Billpay

1905
From abroad:+353 1 430 7085
(Monday to Friday 9-6, Saturday 10-2)

Mobile Prepay

1747
From abroad:+353 1 430 7066
(Monday to Friday 9-6, Saturday 10-2)

Mobile Top-up

1740
(Monday to Friday 9-6, Saturday 10-2)

Age-Friendly Care
(for the elderly)

1800 252 252
(Monday to Friday 10-4)

Residential Sales

1800 773 729
(Monday to Friday 9-7, Saturday 9-5h30)

Business Sales

1800 242 556
(Monday to Friday 9-7, Saturday 9-5h30)
If all else fails you can always contact the Eir customer care team via social media. Find Eir on Facebook and Twitter.
If you are an existing customer, you can also sign in to 'My Eir login account' and start a chat with a service representative.
Their mailing address is:
1 Heuston South Quarter,
St. John's Road,
Dublin 8,
Ireland
Can I Email Eir Ireland through Eir Webmail?
Unusually, Eir does not list an email address on their website. However, Eir does offer its own email service called Eir Webmail. This facility used to be free, however in early 2020, a €5.99 per month charge was imposed for the use of this facility, along with an increase to €9.99 arriving in July 2021.
Eir instead encourages its customers to contact them by the previously mentioned methods of phone, email, live chat or post rather than email, though they may reach out via email on request or if it is necessary for a certain subject matter.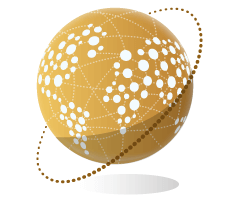 Our broadband deals are hassle-free.
Talk to our experts and get your broadband sorted out in minutes.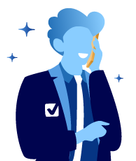 Save money on your broadband bills with Selectra.
Selectra is currently closed. You can leave your phone number and get a free callback.
Eir Ireland Frequently Asked Questions
How do I cancel my Eir Broadband?
To cancel your Eir Broadband Service, you need to give at least 30 days' notice. Keep in mind that if you have not finished the minimum term for your contract, you will have to pay an early termination charge. You can contact Eir at 1901 for further details.
You will then have to return any Eir TV and broadband equipment within 30 days of ending your services with them.
My Eir Broadband is down. What do I do?
Should you find yourself with your Eir broadband down, here are some troubleshooting steps for you:
Look at your modem to ensure it is turned on and that you see the DSL light and blinking internet light on.
If these two lights are on, is your device detecting the Wifi signal? If not, ensure the wireless setting is enabled.
If both of these are okay, restart your modem until you see a solid DSL light and a blinking internet light on the modem.
Visit the downdetector webpage from your mobile and see if there are reports affecting your area.
If all else fails, contact the Eir Tech Support team at 1901.
How can I do an Eir Broadband Speed Test?
To find out which of the Eir Broadband plans suits you best, you will want to do an Eir Speed Test. There is no point in paying for their fastest broadband speed plan if your home's cable network can't offer you speeds higher than a few megabits! The company provides a webpage where you can instantly conduct an Eir Speed test. Your average upload and download speeds will be calculated so you can determine which is the best broadband plan for your home.
How do I check my balance on Eir Mobile?
There are different ways you can verify how much credit you have left on your Eir mobile phone, these are:
By SMS: from your mobile phone, dial '*#100#'.
By calling '1742' from your mobile phone and follow the instructions given.
Log into your 'My Eir' account and click on the 'balance' to see the remaining credit on your phone.
How fast is Eir Mobile Broadband?
Internet speeds for your mobile will depend on your geographical location and the capacity of your phone. You can obtain 5G speeds for broadband use however, both your phone needs to be modern enough to handle these speeds and you need to be located in a location with a 5G signal.
Can I Get Support From a Shop, or Do I Have to Call Eir Customer Support?
While calling is often the fastest and most convenient way to get support on a range of subjects, Eir customers can also head down to a high street shop if they prefer. You can use the Eir store locator to find your nearest shop, their contact number, and opening hours.
As high street shops are largely designed to be retail outlets, it may be advisable to make an appointment in advance of going to the store if you have an issue or complicated matter that you wish to discuss. This is to ensure that a member of staff will be available and that they can prepare or research the relevant matters in advance.
Eir TV allows you to store up to 500 recordings. This can be 500 single episodes, clips, or films.
How Many Shows Can I Record With Eir TV?
Eir TV allows you to store up to 500 recordings. This can be 500 single episodes, clips, or films.
Is Netflix free with Eir TV?
No, you will have to pay for a Netflix subscription! However, an Eir TV plan does give you access to Amazon Prime TV.
The services and products mentioned on this website may only represent a small selection of the options available to you. Selectra encourages you to carry out your own research and seek advice if necessary before making any decisions. We may receive commission from selected partner providers on sales of some products and/or services mentioned within this website. Our website is free to use, and the commission we receive does not affect our opinion or the information we provide.