5 Best Wired Security Cameras for 2023

In today's rapidly evolving world, ensuring the security of our homes and businesses is of paramount importance. Wired security cameras offer a reliable and robust solution to monitor and safeguard your property effectively.
This article explores the top wired security camera options available in Ireland for 2023, enabling you to make an informed decision when it comes to protecting your valuable assets.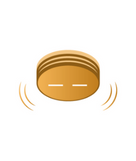 Let Selectra set you up with your home security!
Our alarm specialists can help connect you to a provider that will give you quote all on one free phone call.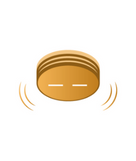 Selectra can help you save money on your energy bills.
Selectra is currently closed. You can leave your phone number and get a free callback.
What Is a Wired Security Camera?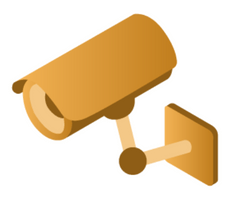 A wired security camera, also known as a wired surveillance camera, is a type of security camera that requires a physical connection to a power source and a network infrastructure using cables. These cameras are typically connected to a central recording device or a network video recorder (NVR) through Ethernet cables.
The main components of a wired security camera system include the camera itself, cables (such as Ethernet or coaxial cables), a power source (often a power adapter or Power over Ethernet), and a recording device or NVR. The camera captures video footage, which is then transmitted through the cables to the recording device for storage and monitoring purposes.
In recent years, the prevalence of security cameras in homes has significantly increased as alarm providers offer a wider range of solutions. Incorporating a security camera into your home has become increasingly important, providing a valuable and even essential addition that ensures genuine peace of mind when you're away from home, whether it be for work or vacation.
What Are the Advantages of a Wired Security Camera?
A wired security camera offers a reliable, secure, and high-quality video surveillance solution, making it an ideal choice for home security measures.
Reliable and Stable Connection
Wired security cameras offer a direct and stable connection using cables, ensuring consistent power supply and data transmission. They are not susceptible to interference from other devices or signal disruptions, resulting in reliable video footage.
Higher Video Quality
Wired cameras support higher resolution video, such as 4K Ultra HD, delivering clearer and more detailed surveillance footage. The wired connection provides better video quality compared to wireless cameras, which can be affected by signal degradation or loss.
Enhanced Security Features
Many wired security cameras come equipped with advanced features such as infrared night vision, motion detection, and intelligent video analytics. These features enhance the camera's ability to detect and capture relevant events, providing comprehensive security coverage.
No Wireless Range Limitations
Wired cameras are not affected by range limitations or signal strength issues commonly associated with wireless cameras. They can be installed in remote locations or areas with poor wireless coverage without sacrificing video quality or performance.
Reduced Risk of Interference
Wired cameras do not rely on Wi-Fi or other wireless technologies, minimizing the risk of interference from nearby devices or networks. This ensures a secure and interference-free surveillance system.
Enhanced Durability
Wired security cameras are often designed to withstand harsh weather conditions, making them suitable for both indoor and outdoor installations. They are built with durable materials and have higher IP (Ingress Protection) ratings, providing resistance to dust, water, and vandalism.
Continuous Power Supply
Wired cameras require a physical connection to a power source, ensuring a continuous power supply. They eliminate the need to worry about battery life or changing batteries, providing uninterrupted surveillance.
Lower Risk of Hacking
Wired cameras have a reduced risk of being hacked compared to wireless cameras, as they do not rely on wireless signals that can be intercepted. The physical connection of wired cameras adds an extra layer of security to prevent unauthorized access.
Scalability and Expandability
Wired security camera systems are often scalable and expandable, allowing for the addition of more cameras as needed. They can be integrated into larger surveillance systems and connected to network video recorders (NVRs) for centralized storage and management.
Professional Installation
While professional installation may be required for wired cameras due to cable running, it ensures a neat and concealed setup. Professional installers can optimize camera placement and ensure proper wiring, maximizing the effectiveness of the security system.
The above listed benefits make wired cameras a preferred choice as one of the best alarm systems for individuals and businesses seeking robust and reliable video surveillance solutions.
What Is the Best Wired Security Camera in Ireland?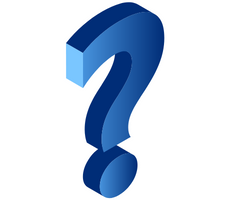 When it comes to ensuring the safety and security of your property in Ireland, investing in a reliable wired security camera is a smart choice. With numerous options available in the market, finding the best wired security camera In Ireland can be a daunting task.
However, by considering factors such as video resolution, advanced features, durability, and compatibility with your specific needs, you can identify the ideal wired security camera that meets your requirements.
Which Are the Top 5 Wired Security Cameras in Ireland?
When it comes to protecting your property in Ireland, wired security cameras are a reliable and effective solution. With a multitude of options available, choosing the right wired security camera can be a daunting task.
To assist you in making an informed decision, we have carefully curated a list of the top five wired security cameras in Ireland. These cameras have been selected based on their exceptional features, video quality, advanced functionality, durability, and customer satisfaction.
Arlo Essential Indoor Wi-Fi Security Camera

The Arlo Essential Indoor Wi-Fi Security Camera is a standout-wired security camera that offers excellent functionality and features. With 1080p video resolution and wide viewing angle, it captures crisp and clear footage. The camera is weather-resistant and equipped with night vision, allowing for round-the-clock surveillance.

It is equipped with an advanced motion detection and works with Google OK, Alexa, ITFFT and SmartThings. security, while its compatibility with smart home systems makes it a versatile choice.

Reolink Duo 2 PoE

The Reolink Duo 2 PoE is a high-quality wired security camera designed for outdoor use. It boasts a 4K Ultra HD resolution, delivering sharp and detailed video footage. The camera features a 180° Panorama view and 8 spotlights and 6 infrared LEDs bring you a bright image at night, ensuring optimal visibility even in low-light conditions.

It can detect people, vehicles, cats, and dogs, and allows for easy communication with its built-in mic and speaker. Its solid construction and IP66 weatherproof rating make it suitable for all weather conditions.

Nest Cam IQ Outdoor

The Nest Cam IQ Outdoor is a wired security camera known for its advanced features and intelligent capabilities. It offers 4K Ultra HD resolution and HDR imaging, ensuring stunningly clear and vibrant footage. The camera utilizes facial recognition technology to distinguish between familiar faces and strangers, providing personalized alerts for added convenience.

With its robust weatherproof construction and automatic zooming and tracking capabilities, the Nest Cam IQ Outdoor is an impressive option for comprehensive property surveillance.

Lorex 4K Ultra HD IP NVR System

The Lorex 4K Ultra HD IP NVR System is a comprehensive-wired security camera system suitable for large properties or businesses. It includes multiple 4K Ultra HD cameras with exceptional image quality and a powerful network video recorder (NVR) for centralized storage and monitoring.

The system supports advanced features such as person/vehicle detection, enabling targeted alerts and efficient video playback. With its flexible installation options and extensive coverage, the Lorex 4K Ultra HD IP NVR System offers comprehensive security solutions.

Bosch FlexiDome IP Starlight 8000i

The Bosch FlexiDome IP Starlight 8000i is a high-end wired security camera renowned for its exceptional image quality and intelligent features. It offers 4K Ultra HD resolution and advanced starlight technology, delivering clear and detailed footage even in extremely low-light situations. The camera's built-in Intelligent Video Analytics provides accurate detection and analysis, enhancing the overall security capabilities.

Featuring an IP66 water resistance rating, IK10+ vandal resistance, anti-corrosion coating, and an operating temperature range of -50 to +60 °C, these cameras are perfectly suited for demanding indoor and outdoor environments. With its sleek design and robust construction, the Bosch FlexiDome IP Starlight 8000i is a top choice for sophisticated surveillance needs.
How Much Does a Wired Security Camera Cost?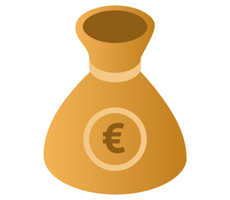 The cost of a wired security camera is a crucial consideration when planning to turn your property into a smart home. While the prices can vary significantly depending on factors such as brand, features, resolution, and additional functionalities, having a general understanding of the price range can help you budget accordingly.
| Wired Security Camera | Price | Where To Buy? |
| --- | --- | --- |
| Arlo Essential Indoor Wi-Fi Security Camera | €119.99 | Currys |
| Reolink Duo 2 PoE | €115.19 | Reolink |
| Nest Cam IQ Outdoor | €99.00 | Harvey Norman |
| Lorex 4K Ultra HD IP NVR System | €291.00 | Desertcart.ie |
| Bosch FlexiDome IP Starlight 8000i | €1,360.00 | Network Webcams |
Where Should I Put My Wired Security Camera?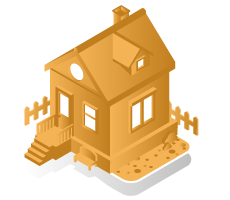 Determining the optimal placement for your wired security camera is crucial to maximize its effectiveness in monitoring and protecting your property. Here are some key areas to consider when deciding where to position your wired security camera:
Entry Points

Install cameras near main entrances, such as front and back doors, as these are common points of access for potential intruders.

Windows

Place cameras near ground-level windows or windows that are easily accessible, as they can be potential entry points for burglars.

Perimeter Coverage

Position cameras along the perimeter of your property to provide comprehensive coverage and early detection of any suspicious activity.

Driveway and Parking Areas

Install cameras to monitor driveways and parking areas to capture footage of vehicles and individuals entering or leaving your property.

High-Value Areas

Consider placing cameras in areas where you keep valuable items, such as safes, jewelry, or expensive equipment.

Backyard and Garden

Monitor outdoor spaces, including backyards and gardens, to deter trespassing and ensure the security of your outdoor belongings.

Stairways and Hallways

Place cameras in areas where there is high foot traffic within your property, such as stairways or hallways, to monitor movements effectively.

Blind Spots

Identify any blind spots or areas with limited visibility around your property and install cameras to eliminate these vulnerable areas.
While it's important to maximize coverage, be mindful of the privacy of individuals on your property and avoid positioning cameras in sensitive areas like bedrooms or bathrooms.When determining camera placement, ensure that the cameras have a clear line of sight to capture relevant details, adjust the angle and positioning for optimal coverage, and consider factors such as lighting conditions and potential obstructions.
Find out more about our offers from energy, broadband and waste collection providers!