SEAI grants 2019: home improvement grants & BER register
SEAI is the Sustainable Energy Authority of Ireland. They provide information and a multitude of valuable grants to Irish energy consumers, so if your house is not in tip-top energy-efficient condition, read on to find out more about what the SEAI can do for you.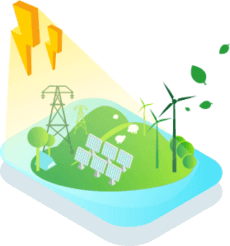 The SEAI focus on encouraging and researching sustainable energy use and development, as well as advocating for more efficient energy consumption. They are proponents of a low carbon future for Ireland and are charged with commissioning reports and studies to enable Ireland to meet its 2030 climate and energy goals under the EU Paris agreement.
Ireland's 2030 targets are a 4% reduction in greenhouse gas emissions, 27% more energy efficiency, and a 27% renewable energy rate. As part of SEAI's commitment to achieving these targets, they offer several grants to improve and upgrade home energy efficiency. In addition to the grants we discuss below, they also provide insulation grants (including attic insulation) which you can find out more about in our insulation guide.
Please noteTo qualify for a grant, all paperwork must be submitted within 6 months of the completion of installations or upgrades
There are interim 2020 energy efficiency targets which Ireland also needs to meet, 16% of all energy sources being renewable, 10% of all energy sources in the transport industry must be renewable, and a reduction in greenhouse gas emissions of 20% from 2005 levels.
Worryingly, a report by the Climate Action Network (CAN) in 2018 found that we are most probably going to miss our 2020 deadlines and be liable for annual non-compliance costs of around €500 million - money which could certainly be put to better use elsewhere, such as investing in renewable energy infrastructure. The same CAN report affirmed that "the Irish electricity grid has an impressive potential of integrating high levels of renewables, especially wind power, which can still be further developed".
---
Home improvement grants
Apart from insulation grants, there are also a wide range of additional home improvement grants available through the SEAI. These include solar grants, heat pump system grants, heating control grants, and bonuses for multiple upgrades.
Solar Grants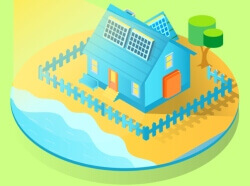 All homeowners whose dwellings were built and occupied before 2011 can apply for a solar thermal grant of up to €1200, or a solar PV grant of up to €3800. Thermal solar panels heat up water for the house while Solar PV panels provide electricity.
Typical thermal solar systems can cost in the region of between €800 - €1300 per square metre. When taking into account the grant available, the cost can usually be made back within a few years, and that's not even considering that you'll no longer be paying for new boilers and servicing, or immersion heaters.
Another advantage of thermal solar panels is that they are very suitable for houses in remote locations not connected to the gas network. As we all know, electricity is far more expensive than gas and using electricity to heat water can hit people's pockets really hard, especially during the winter months.
Solar PV panels can cost between €5000 to €7000 for installation, batteries, VAT.
In order to receive a grant, the installation must be carried out by a registered contractor. The grant can then be applied for online. The area that the solar panels will cover cannot exceed 50% of the roof area, or else planning permission will be mandatory.
Heat Pump System Grants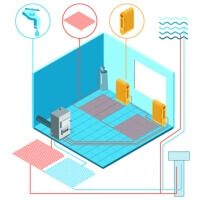 Heat pumps are devices which use thermal energy from air, water or the ground to heat your home. For pumps which heat your home and water supply, SEAI has grants available of €3500. For air-to-air pumps, which heat only your home and not water, there is a €600 grant available. There are no grants available for heat pumps which only provide hot water. Note that in order to qualify for a grant, your home must have been built before 2011.
For more information on the different types of heat pumps, check out our home heating guide. Heat pumps can only be installed in homes which are already fairly energy efficient (well-insulated, for example), and a registered technical advisor will need to inspect your home prior to commencing work.
You will receive an additional grant of €200 towards the cost of the registered technical advisor's inspection after completing the heat pump installation. As with other SEAI grants, this grant can be applied for online
Bonuses for Multiple Upgrades
If you make three upgrades to your home, you will be eligible for a bonus grant of €300, or €400 if you complete four upgrades.
Heating Controls Grants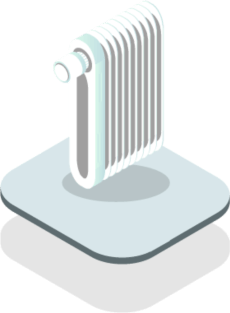 The SEAI advises that customers can save up to 20% on their heating bills by using heating controls. Heating controls can also help you heat hot water without turning on home heating, and houses can be split into zones to allow for more efficient heating. Most people tend to spend time at home in the sitting room and kitchen areas, only retiring to their bedrooms to sleep. This means that heating the upstairs area to the same temperature and at the same time as the downstairs "living" area, can be wasteful and more expensive.
Any homeowners whose houses were built and occupied before 2006 can apply online for a heating controls upgrade grant of €700.
Types of heating controls covered by the grant include:
Boiler Interlock
This connects your heating system controls with your boiler and means your boiler will only operate when necessary.
Immersion Heater time and temperature control
This type of control will allow you to set what times you need hot water for and what temperature the water should be heated to. The water needs to be heated to at least 60°C to prevent bacterial growth. Heating your water to a high temperature is considered wasteful as you'll only need to add cold water to it anyway in order to bring it to a comfortable temperature.
Seven-day programmable timer
The functions of this timer are to enable you to set your heating system to match when you are at home on a daily and weekly basis. This means you will only be paying for heating when you need it and you can also set your hot water to come on before the time you normally take a shower at.
Thermostatic Heating Controls (TRV)
TRVs are thermostats on the side of your radiators which enable you to maintain different temperatures in different rooms. This is particularly useful when it comes to bedrooms, which should be kept at a lower temperature than living areas, or any rarely used rooms such as spare bedrooms or formal dining rooms.
---
SEAI BER register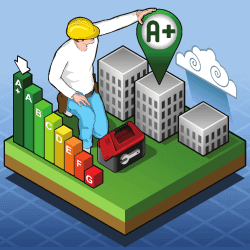 The SEAI maintain a register of the Building Energy Rating (BER) for homes and dwellings in Ireland. The BER can help you understand whether improvements need to be made to your home to make it run more efficiently, and a higher rating can be a great selling point when renting out a home or putting it on the market.
BER assessors are in charge of determining BER ratings and base the rating on the energy use and probable number of occupants of a given dwelling. BER ratings can also help you determine the annual fuel costs required by a property, for example when you are thinking of buying a house.
The SEAI estimates that a 75m² two bed apartment with a BER rating of A will average around €280 a year in fuel costs, and at the other end of the table, with the least efficient rating of G, fuel costs could be a staggering €3000, so it's definitely something that everybody should be taking into consideration.
---
SEAI grant for windows
If you qualify for the Warmer Homes Scheme and your house has single glazed windows, you could have them replaced for free. A typical house loses 10% of its heat through its windows, and single glazed windows are very poor at conserving energy.
Double glazing can reduce heat loss through windows by up to 74% and triple glazing is the most efficient of all, estimated at being able to reduce your overall energy bill by up to 50%. Double and triple glazed windows also greatly improve soundproofing, and are much harder to break than single glazing, increasing your home security.
---
Grants for boilers (SEAI boiler grant)
Prior to April 2018 there was a €750 grant available for fitting a high-efficiency combi boiler with heating controls. However this was then discontinued in favour of promoting a grant for the more energy and cost efficient heat pumps. It makes sense given Ireland's commitment to increasing renewable energy, to stop providing grants for boilers which tend to be dependent on fossil fuels, or electricity (expensive!).
---
Warmer homes scheme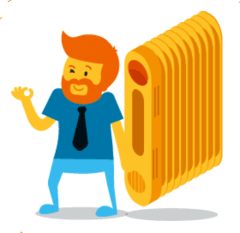 The Warmer Homes Scheme offers free upgrades to improve home energy efficiency, for qualifying applicants. In order to qualify for the scheme you need to own and occupy a home which was built before 2006 and has not previously received an upgrade under the scheme, as well as receive one of the following allowances:
The fuel allowance.
The working family payment.
The one-parent family payment.
The domiciliary care allowance.
The carers allowance (when living with the person you are caring for).
The job seekers allowance (if you have been receiving it for at least six months and live with a child under seven years of age).
Home improvements on offer include upgrading insulation (attic, cavity wall, external wall, internal wall), lagging jackets, draught proofing, energy efficient lighting, heating systems, and windows.
What are lagging jackets?Lagging jackets are insulating material used to wrap water tanks. Lagging jackets for hot water tanks reduce heat loss, and for cold tanks prevent them from freezing in winter. Correctly installed lagging can reduce energy consumption by up to 10%.
The process can take up to 9 months and starts with applying for the scheme. You will then be contacted by a customer team to confirm your eligibility and asked for more details regarding your home if necessary. Next, an SEAI surveyor will visit your property and recommend the works which should be carried out. Following this, contractors will be assigned to your home to carry out the agreed improvements. Lastly, a BER assessment will be carried out.
Due to the time needed to process and carry out the upgrades, if you believe you are eligible you should apply as soon as possible. You check out the scheme and application guidelines, fill in, sign and date the application form, and either submit it with the relevant documents online either via email or by post to the Warmer Homes Scheme Department.
---
Warmth and wellbeing pilot scheme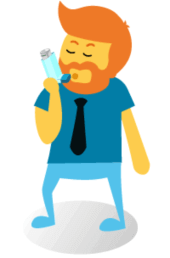 The Warmth and Wellbeing Pilot Scheme currently operates on a referral business so you cannot apply for it directly yourself. It is normally the HSE (Health Services Executive) who refers people for the scheme and it is currently only operational in Dublin 8, 10, 12, 22 and 24.
It aims to upgrade the energy efficiency of homes, much like the Warmer Homes Scheme, for people with chronic respiratory conditions. Areas which can be upgraded include attic and wall insulation and ventilation, boiler replacement, heating controls, and windows and doors.
As with the Warmer Homes Scheme, all upgrades and improvements are free of charge. Qualification for the scheme is limited and the following criteria must be met:
You must be referred by the HSE and have a chronic respiratory disease.
You must be aged 0-12 years of age, or over 55.
A member of your household must be in receipt of the one-parent family payment.
You must be resident in the house to be upgraded, which you must own or rent from an approved local authority.
If you think you may meet the above conditions but haven't been referred to the scheme, try contacting your local HSE authority, or use the contact details provided below for the scheme.
Send a letter to...
Warmth and Wellbeing Scheme, Millbrook Lawns Health Centre, Tallaght, Dublin 24, D24K3EV.
Call...
☎ 01 4275032
---
Contact
If you need to contact the SEAI then you're in luck as they have provided a multitude of different ways to get in touch with them. First and foremost are the contact details for their head office in Dublin:

For all other queries refer to the contact information below.