HomeSecure Ireland: Alarms, Reviews and Contact

---
HomeSecure is a popular choice for homeowners, renters and businesses to protect their properties in Ireland. With almost a decade of experience, HomeSecure has a range of security products and services to help you secure your home against burglary and break in. In our HomeSecure guide, find out what they offer and how to contact them!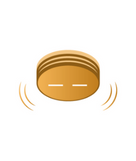 Let Selectra set you up with your home security!
Our alarm specialists can help connect you to a provider that will give you quote all on one free phone call.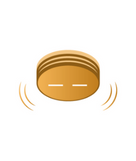 Selectra can help you save money on your energy bills.
Selectra is currently closed. You can leave your phone number and get a free callback.
Who Is HomeSecure Ireland?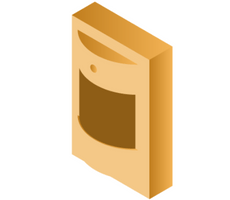 HomeSecure is an alarm provider who has been in the Irish security market since its founding in 2014. Since then, HomeSecure has supplied around 25,000 households with all their security needs, including alarms, sensors, and security cameras. HomeSecure has also got experience in protecting business property and even has options for renters!
Who Owns HomeSecure?
HomeSecure was owned by its founder, Colm Daly, along with a number of investors until 2021. On the back of the company's success, growing at a rate of 20% a year according to the Irish Times, HomeSecure was sold to Sector Alarms, a Norwegian group operating in the alarms market. Sector Alarms has operations across the whole of Europe including Finland, France, Italy, Norway, Spain, and Sweden.
HomeSecure vs PhoneWatch Sector Alarms was already the owner of another Irish alarm provider called PhoneWatch. Both companies supply similar products and services but are still operating as separate companies in Ireland. There is no further information on what Sector Alarms might plan to do in the future after buying HomeSecure, but it could be that the two are merged in the future.
Is HomeSecure Based in Ireland?
Despite being owned by Sector Alarms, HomeSecure is based in Ireland and has been since it was started back in 2014. Currently, you can find their head office at the following address:
HomeSecure
Eden Centre
Grange Road Rathfarnham
Dublin 16
D16 HW01
What Are HomeSecure's Products and Services?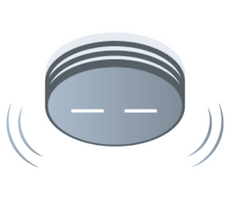 HomeSecure offers a number of products and services to help keep your house secure against theft. As well as their standard alarms system, HomeSecure has a range of additional products that you can add to make sure you have absolute peace of mind.
What HomeSecure Alarms Are There?
HomeSecure install wireless alarm systems for their customers. Wireless alarms are by far the most popular since there's no wiring involved and they can be installed quickly. In fact, HomeSecure is able to get an alarm system up and running in around 90 minutes for the average home, without needing to drill holes in the walls.
HomeSecure also has a monitored-alarm system service that means your home is protected 24/7 by a team of security professionals who will notify the Gardaí in the case that your home is broken into or in another emergency situation. With the monitored alarm system, you get the following with HomeSecure:
24/7 protection
Keypad and the sensors
Health Check everyday
Spare batteries
Mobile notifications
Check Out Which Is the Best Alarm System!
What Other Security Products Does HomeSecure Offer?
HomeSecure has a lot of other security products on offer which can double your home's security. These can be added onto your purchase as a new customer or you can include them later on if your situation changes:
Keyfob
A keyfob allows you to control your alarm without needing to put in the alarm code when you get home. You can also arm your alarm from simply pressing the right button and is useful for extra security.
Panic Button
Panic buttons help with alerting the right authorities to your situation without needing to dial or call for help. It's perfect for elderly relatives who might need urgent medical assistance or shop owners who want to alert the Gardaí quietly.
Internal Siren & Sensors
You can also get additional sirens and sensors for your home to go along with your alarm system. This might be the case if you have a larger property and might need more sensors to cover everywhere to make sure everything is secured.
Smoke & Carbon Monoxide Alarm
HomeSecure also has FireProtect sensors against smoke and carbon monoxide. In the case of a fire, the fire service can be alerted within seconds to get to your property as soon as possible.
Leak Detector
HomeSecure also offers a leak detector that can detect small leaks and prevent them from becoming bigger leaks in the future. This is especially useful for preventing large scale water damage to your property.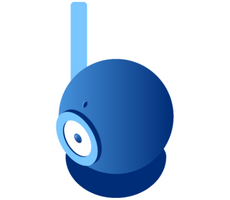 Does HomeSecure Do Security Cameras?
HomeSecure also has a range of security cameras that you can add to your alarm systems. These security cameras can be placed inside or outside your property so you can see everything that's going on at any time:
Smart Home Camera
The Smart Home Camera from HomeSecure only activates its recording in moments when a break in is suspected and can be controlled over the WiFi. You can access it even when you're on holiday to make sure everything is secure and as it should be. The Smart Home Camera has an upfront cost of €49.
External Camera
HomeSecure also offers an external camera so you can see everything going on outside your home. You can even see in low light situations so you never miss a thing! The external camera has an upfront cost of €189.
Doorbell Camera
HomeSecure supplies the EZVIZ doorbell camera that you can attach to your door so you can see who's there. It can even detect the shape of people at the door and can distinguish between other objects or animals. The doorbell camera has an upfront cost of €189.
Alarms

Need an alarm system?

Let our alarm specialists help you get your alarm system set up!

Ad

Alarms

card title

card description

Ad
Is There a HomeSecure App?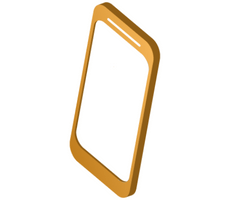 HomeSecure has their own app from which you can control your alarms system from your mobile device. You are able to view your devices, arms and disarm them, as well as receive notifications, add more users if necessary. The app is available for download on both the Apple App Store and the Google Play Store.
Does HomeSecure Provide Alarms for Businesses?
HomeSecure also provides alarm systems for commercial properties as well as domestic ones. These are usually more powerful alarm systems with a greater range and so are more expensive to install, however it is fully worth protecting your business against burglary in the future. You can also get the monitored alarm system to protect your business 24/7.
How Does HomeSecure Do Their Pricing?
HomeSecure's pricing model includes both an upfront cost and a monthly subscription. For the installation and some of its other products there is an upfront cost but for the rest of the services, HomeSecure charges a small monthly subscription to provide you with continuous protection.
How Much Is the HomeSecure Installation?
HomeSecure currently charges €99 for a domestic installation and €199 for businesses. This installation charge covers a security system which is valued at €330 and includes the keypad, siren, and sensors to get you all set up.
How Much Are HomeSecure Subscriptions?
To accompany your alarm system, HomeSecure charges small monthly subscriptions that you can combine together to give you the freedom to protect your home with the products that'll best suit your needs. These are for both the monitored alarm system and for some of the additional products:
| HomeSecure Service or Product | Subscription Fee |
| --- | --- |
| Domestic Monitored Alarm System | €1.15 a day |
| Business Monitored Alarm System | €1.31 a day |
| Keyfob | €2 a month |
| Panic Button | €2 a month |
| Additional Siren | €2 a month |
| Additional Sensors | €3 a month |
| Smoke & Carbon Monoxide Alarm | €3 a month |
| Leak Detector | €3 a month |
| Smart Home Camera | €3 a month |
| External Camera | €3 a month |
| Doorbell Camera | €3 a month |
What Are HomeSecure Reviews Like?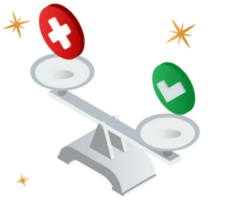 Like with any company, before you make a decision to go with them, you should make sure you've checked out other customers' experiences to know what to expect from them. Let's have a look at HomeSecure's reviews and what customers have to say!
What Are the HomeSecure Reviews on Trustpilot Like?
With almost 1,500 reviews on Trustpilot, HomeSecure has come out with overwhelming positive reviews. It has a rating of 4.7 out of 5, with 84% of the reviewers giving it 5 stars. Most customers were really happy with the installation and the wireless service but there were some concerns about the customer service afterwards.
Here are a couple of the reviews that customers have left on Trustpilot:
The staff member I dealt with over the phone was very friendly, helpful and efficient so great start to the experience with Homesecure. Then the engineer who came out to fit the system was also a lovely guy and very efficient. If this is anything to go by, I would definitely recommend using Homesecure.
Bronwyn O'Donovan, 03/02/2023 on Trustpilot
I have been with them since 2019. The monitoring is good. The equipment is good. Customer service is improving but if you have an issue and it can't be resolved with your first point of contact the next point of contact should make amends. Good luck.
John Keogh, 16/06/2022 on Trustpilot
What Are the HomeSecure Reviews on Google Like?
HomeSecure reviews are also quite favourable on Google with a rating of 4.2 out of 5. Similar to Trustpilot, customers have been happy with the installation and the wireless services, but believe that some aspects of customer service could be improved.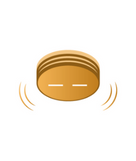 Let Selectra set you up with your home security!
Our alarm specialists can help connect you to a provider that will give you quote all on one free phone call.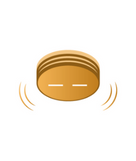 Selectra can help you save money on your energy bills.
Selectra is currently closed. You can leave your phone number and get a free callback.
What Are the HomeSecure Contact Details?
There are lots of ways you can contact HomeSecure. There are phone numbers for specific customer needs as well as email addresses you can write to to get in touch with your issue or complaint. Here's a small table with the HomeSecure contact information:
| Contact | Number or Address | Availability |
| --- | --- | --- |
| Repairs and Service | (01) 495 7070 | Mon-Fri from 9am-5:30pm |
| Repairs and Service | [email protected] | Mon-Fri from 9am-5:30pm |
| Queries | Web Form | Anytime |
How Can I Sign Up with HomeSecure?
The best way to sign up with HomeSecure is to ring their sales line on 1800 911 731. The sales team is available from Monday to Thursday from 9am-6pm and from 9am-5pm on Fridays.
Find out more about our offers from energy, broadband and waste collection providers!