Freehold vs. Leasehold in Ireland: What's the Difference?

Buying a home will likely be one of the most stressful decisions you'll make and having all the information you can get will help you avoid a costly error. In this guide, we'll explore the difference between freehold and leasehold properties so you know exactly what you're doing when you go house hunting!
What's the Difference Between Freehold and Leasehold?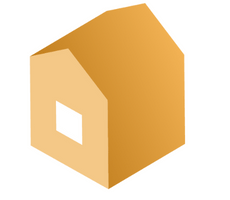 Buying a new house should be fairly simple, but unfortunately when people get started they get bombarded with all sorts of new terminology it can get complicated. Even with the mortgage deposit down and your loan agreed upon at the bank, knowing exactly what you're buying can present a problem.
Especially if you're a first-time buyer, you will probably not have heard of the terms freehold or leasehold, although you might have heard them pop up as you've discussed your options to buy. These two types of property are easy enough to understand and this guide will help you get to know exactly what they are!
What Is a Freehold Property?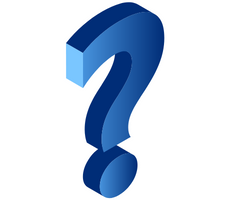 A freehold property is the most common type of property in Ireland. When you buy a freehold, this means that you become the owner of both the house and the land it is built on, meaning that you have total ownership over everything.
In a freehold property, you are responsible for making sure everything is maintained and also for all the insurance, repairs and general upkeep of the building and the land.
What is a Leasehold Property?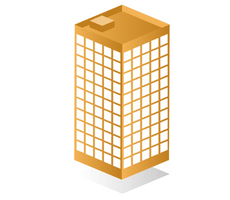 In contrast, buying a leasehold property means you will only own the building or flat but not the land it's been built on. Also in a leasehold, you do not own the property outright but instead own it for a certain period of time, after which the ownership is transferred back to the original freeholder. For this reason, you won't pay any stamp duty on buying a leasehold.
Leaseholds are typical when it comes to buying a flat as the freeholder will still own and maintain the rest of the building. As a leaseholder in a flat, you will often pay ground rent - to the freeholder for the other building services.
The freeholder is still the owner! It is possible that the freeholder might write in certain conditions into the lease that could put some restrictions on what you can do with your ownership of the property. For example, you might not be allowed to have pets in the building or smoke indoors. A leasehold is not the same as a rent to buy scheme!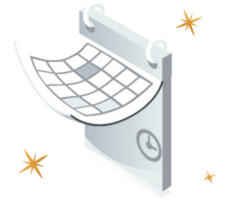 How Long Does a Leasehold Last?
When looking into buying a leasehold property, the crucial point should be to know how long the lease is. This is extremely important as it will determine the price and the length of time you'll be in the property.
On the face of it, almost all lease terms are usually for a very long period of time that can provide security of your ownership during your lifetime. However, you should still watch out for it as if you are planning on taking over a lease, you should check to see how much time is on it.
What Types of Leases Can You Get?
There is no standard length of time a lease can be but they generally last for over a hundred years. The standard leasehold agreements you can get are:
99 year lease
150 year lease
Although these are good long terms, you should double check how long is left on the lease as some mortgage lenders are unwilling to lend to you against a property that has less than 70 years left on the lease.
Can I Renew My Leasehold? You are able to renew your leasehold if your freeholder agrees to extending or renewing it. You should really consider renewing well before the end of your lease since it will avoid a lot of hassle and stress.

When you renew, an extra 90 years are added onto the time you have remaining. If you have 40 years left on the lease and you renew it, you will have a total of 130 years. You should also be aware that your freeholder could charge you for renewing the lease.
Are Leaseholds Cheaper?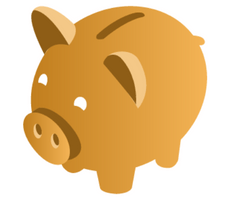 When you're buying a leasehold property, you are typically paying for less than you would get with a freehold. In other words, whereas with a freehold you pay for both the land and the building together, a leasehold only includes the building. This makes leaseholds much cheaper.
However, you might find that you get more expensive mortgage terms on a leasehold than you would on a freehold. Typically, this will depend on the length of the lease as most mortgage lenders will not give a mortgage if the lease is under 70 years.
In addition, mortgage lenders will tend to offer lower loans-to-value, usually only covering around 80% to 85% of the property's value.
What does loan-to-value mean? You might hear the term loan-to-value a lot when you're looking into mortgages and it can sound a little confusing.

When you take out a mortgage, you will pay for a bit of your house with the deposit and the rest your lender will lend to you. The loan-to-value is simply how much your lender lends you to your house's value. For example:

If the house price is €250,000 and your deposit is €25,000 (10%), your lender will lend you €225,000 (90%). This means the loan-to-value will be 90%.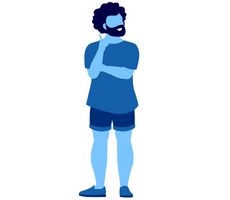 Can a Leaseholder Buy the Freehold?
Once you've held the leasehold for two years, you can explore the possibility of buying the freehold. You will also need to make sure you've got at least 21 years left on your lease before you can purchase the property.
Although it is a good option for those leaseholders who own the building but not the land, it is not a common choice for the majority of leaseholders who live in flats. It can also be a complicated process as you will need to negotiate with the freehold over the terms of the sale.
Can I Buy Out the Ground Rent?
If you own a leasehold, you have the option to buy out the ground rent in order to own the property outright. There are some instances in which you can't do this such as if it's not in the interests of the public or if there's a clause ruling it out. If you want to buy out the ground rent, you can do it in either one of two ways:
Privately
You can come to an agreement between you and your landlord to buy out the grant rent. For doing it like this there is a fee of €30 for residential owners which rises to €65 if you are not a resident of the property.
Via a Local Authority
Alternatively, you can go through the Ground Rent Purchase Scheme in order to have the Property Registration Authority (PRA) process the buy-out. If you opt for this, the PRA will manage all the legal side meaning there's a slightly higher fee of €105 for residential owners and €195 for non-residential.
In both cases you will receive a Vesting Certificate from the PRA which you will need to register with Land Registry.
Can I Buy a Share of a Freehold?
There is a possibility with flats and other apartment buildings that the freehold terms are sold off separately as individual units rather than part of a lease. In this case, you can enter into a shared freehold property meaning that you own that part of the property in your own right without it being leased to you.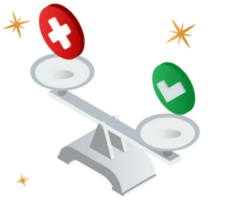 Freehold vs. Leasehold: Which is Better?
At the end of the day, there are advantages and disadvantages to both freehold and leasehold properties, and it is your choice as to which one you want to go for when buying. Here are some of the pros and cons about both types of property so you have clearer picture:
Pros and Cons of a Freehold Property

| Pros | Cons |
| --- | --- |
| Full ownership | More expensive |
| No time limit | Responsible for maintenance |
| No community charges | Need to handle insurance |
| Better mortgage rates | Value could decrease use to damage |
Pros and Cons of a Leasehold Property

| Pros | Cons |
| --- | --- |
| Usually cheaper | Restrictions on your ownership |
| Freeholder responsible for maintenance | Value of the property might decrease |
| Freeholder handles insurance | Community charges |
Find out more about our offers from energy, broadband and waste collection providers!