Being a Landlord in 2023: A Complete Guide
Being a landlord in 2022 is a big job. With maintaining the property and paying insurance to help with the upkeep, the legal side of leasing out to tenants can be hard to keep track of. Whether you've been a long time landlord or renting out for the first time, landlord's rights and obligations are constantly changing. That's why we've created landlord specific guides to help you navigate the rules!
Are you a landlord?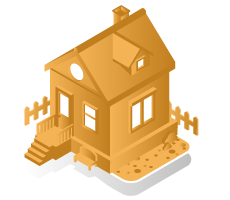 Take out the hassle sorting out the bills for your properties by calling us for free here at Selectra to get your energy, broadband and waste bills set up all at once!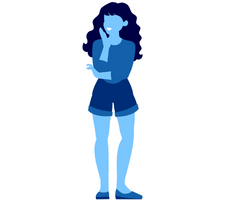 What Makes You a Landlord in Ireland?
In Ireland, if you own a property and you are renting it out to a tenant, you are a landlord. Landlords and tenants are regulated by the Residential Tenancies Act 2004 and that's where all the rights and obligations of both sides can be found. The Residential Tenancies Act covers most of the renting situations you'll come across in Ireland. Unless you're just renting out a single room, the Act is applied equally.
Can My Tenancy Agreement Include Rules Not in the Act?
Tenancy agreements are usually written by the landlords and define the rules and obligations within the tenancy. Although a landlord can write their own rules, they cannot include anything that would violate the Residential Tenancies Act or make it unfair on the tenant.
You can however include other clauses in the tenancy agreement as long as they don't go against the law. For example, you might define who is responsible for the utility bills in the tenancy agreement which is entirely down to the agreement between you and the tenant.


Save On Your Moving In Costs!
Get up to 60% off all your home lighting needs!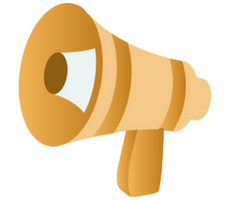 What Rights Do Landlords Have in Ireland?
Like tenants, landlords are protected by the law and have a number of rights that you can take action over if they are infringed. Here's a list of the rights that landlords have in Ireland:
Rent Price
Landlords have the right to set the price of the rent for leasing their property. They also have the right to review the price of the rent after 12 months of a tenancy starting, but this is subject to regulation and especially if in a Rent Pressure Zone.


Receive the Rent
Landlords are entitled to receive the rent agreed to in the tenancy agreement. Not receiving your rent can lead to legal implications for your tenant. There are some circumstances, for example if you're in mortgage arrears, where your tenant will need to pay a receiver rather than you.


Terminate a Tenancy
You do have the right to terminate a tenancy under six months without giving a reason. You will also continue to have the right to terminate the tenancy afterwards but this is subject to certain circumstances.


Know About Any Repairs Necessary
A landlord also has the right to know about any repairs that need to be done in the property. The tenant also needs to grant reasonable access to the property to make sure the repairs are done. The landlord also has the right to carry out routine inspections.


Allow Subletting and Know Who Lives in the Property
A landlord also has the right to refuse subletting in the tenancy agreement. This also means a landlord has the right to know who's living at the property in the day to day.
What's a Rent Pressure Zone? A rent pressure zone is an area where the rent rises cannot rise higher than the inflation index. In these cases, you need to be extra careful if you want to raise the rent price and it's best to consult the inflationary situation before you do a rent review.
There are aspects of a tenancy agreement that are unwritten that a landlord can't violate. These are important to take into account because even though the property is yours and you are leasing it out, there are some restrictions on what you can do regarding it. In Ireland, a landlord is not able to:
Keep Tenant's Property
Since the property of the tenant belongs to them and not you, you do not have a right to it just because it's in your property. Exceptions might be made if furniture was bought on the part of the tenant to replace something broken.


Enter the Property without Notice or Permission
Even though the property is yours, you do not have the right to enter your tenant's home without giving proper notice (at least 24 hours) or without their permission.


Ask for More Than the Market Price
Though you are free to set the rent price, there are limitations on how much you can charge to tenants. You are not allowed to charge more than the market rate.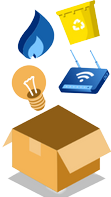 Moving house? Set up all your utilties at once!

Set up your energy, broadband and waste in one hassle-free call!

Ad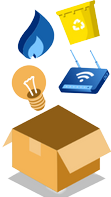 Sorry, we're closed right now!

We're currently closed but please leave us your number and we'll give you a free callback as soon as we'open!

Ad
What Obligations Do Landlords Have in Ireland?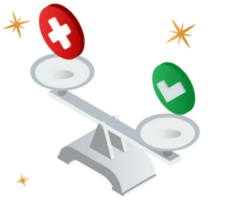 As well as rights, landlords have a number of obligations that they have to fulfil to their tenants that are mandated by the Residential Tenancies Act. If you're a landlord, you need to make sure that you keep up with your obligations to avoid problems with your tenant.
Register the Tenancy
You need to make your tenancy registered every year with the Residential Tenancies Board (RTB). You will also need to let the RTB know about any updates at the property including occupancy and rent changes.
Repairs and Maintaining the Property
You need to make sure the property meets certain minimum standards for it to be habitable and also maintain everything in good working order. This also includes requirements for the upkeep of the structure and interior of the property. You must pay for repairs that are due to the maintenance of the property.
Provide a Rent Book
You need to make sure your tenant has a rent book to detail the tenancy and the payments that have been made. If you don't provide a rent book your tenant can make a complaint against you.
Make Sure Your Tenants Has Your Contact Details
You need to make sure your tenant knows how to contact you if they have an emergency. You should usually provide your contact details in the tenancy agreement but you should make sure they know how to get in touch with you.
Give Tenants Notice of Rent Changes
You must give tenants at least 90 days notice of any rent reviews. If you are putting up the rates, you need to make sure you follow the law over the changes or you could have a complaint made against you.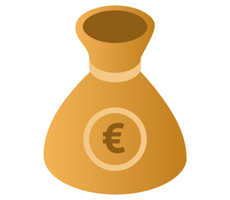 How Much Deposit Can I Ask For?
Deposits are important for insuring yourself against damage to your property by the tenant and most renters are used to paying down a deposit before they enter a property.
The deposit also gives a renter some relief when they leave a property that they'll get some money back at the end of their tenancy. However, deposits can be a touchy subject and they are also subjected to a lot of regulations to make sure that the deposit is used correctly.
What Restrictions Are There on Deposits?
You cannot ask for more than two months' worth of deposit. The whole upfront cost consists of one month's rent in advance and then the deposit which is equivalent to the rent price price. Asking for any more than this is illegal, unless it is renting out to a student in which case they can pay more if they desire.
When Can I Keep Part of the Deposit?
In the future, the RTB will have a facility for maintaining a tenancy deposit protection scheme for both parties however this is not yet available. For now, the law does the define when and if a landlord can withhold a deposit:
When a Tenant Leaves without Notice
If the tenant has left the property without giving you the notice required in the rent agreement, then you have the right to withhold giving them back the deposit to make up for the rent you would have received.
If the Tenant Has Outstanding Bills
If your tenant has outstanding utility bills, then you can use their deposit to pay for them and close the accounts.
If the Tenant Has Caused Damage
If your tenant has caused damage to the property, you can deduct the cost of the repairs from the deposit.
What Insurance Do I Need as a Landlord?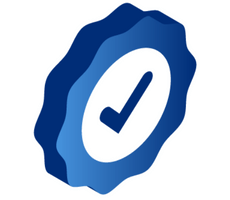 Although there's no obligation to take out insurance as a landlord - and there are conditions in which it may be too expensive - you should definitely consider having some in order to make sure you're protected against emergencies. Also, some buy-to-let mortgages might require you to have insurance so you should definitely consider it.
You should consider taking out the following insurances for the property:
Rent guarantee
Buildings insurance
Contents insurance
Loss of rent insurance
How Can I Evict My Tenant?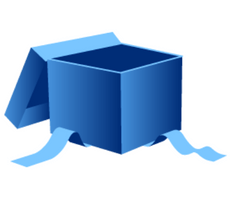 Evicting a tenant can be difficult and, unless you have a good reason to do so, it can take a long time. Tenants have a lot of legal rights concerning evictions so if you are planning on ending the tenancy you need to go about it the right way. Good reasons for ending a tenancy could include:
Tenants not fulfilling their obligations
You want to sell the property within 9 months
If you need the property for your family
If you want renovate the property
After renting for six years, you can also terminate the tenancy without giving a reason.